The name's not Bond, James Bond may be one of the most famous introductions ever, but this time it is Scott talking to you, and I have to say that I am a bit of a Bond fan.
Not only have I read the novels and seen all the movies, but I have also bought the T-Shirt………..more specifically I bought one from our cheeky new range of James Bond TShirts.
To give you a bit of a history lesson (and you thought school was over?), the very first outing for 007 was in the 1953 novel "Casino Royale" by the legend Ian Fleming, this was followed in quick succession with a book a year until 1966.
Amongst these stories are some iconic names of villains and assistants we all know and love including the likes of…. Le Chiffre, Rosa Klebb, Francisco Scaramanga, Nick Nack, Max Zorin, Hugo Drax, Ernst Blofeld, Odd Job, Jaws and Pussy Galore (although she did switch sides).
Our friends at the always cool Chunk Clothing have taken some of these villains and showcased them into an awesome new range of alternative T-Shirts. Take a look!
If you aren't a fan of villains it's ok! We also have a few other choices to spark your 007 passion. For example we have the classic submersible Lotus Espirit (used in The Spy Who Loved Me) ready to go, along with a subtle nod to Emilio Largo's super ship (from the novel and film Thunderball), or if you just want to trump your friends we have the 007 Top Trumps card game.
I hope you enjoyed our little bit of 007 heaven! Until next time…….
Surround yourself with human beings, my dear James (Ian Fleming, Casino Royale).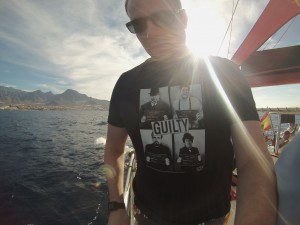 Scott