Apples and pairs! Another retro movie weekend has kicked in the front door and is ready to rock our world!
Getting stuck into all kinds of smoothie shenanigans, we find ourselves pealing, chopping, slicing, zesting and squeezing a whole heap of bright and delicious fruity goodness as we begin to concoct possible the worlds greatest ever smoothie. Balancing flavours, colours and textures like an absolute pro, we'll hit the magic button to blitz all our efforts up like a deadly tornado. Will we have created something never seen before? And will that be for a very good reason? Only the taste test will reveal!
SATURDAY 8th April
.
Fly Away Home (1996) Sony Movie Channel 9:10am-11:25am (2 hours 15 minutes)
A 13-year-old girl finds an abandoned nest of goose eggs and raises the chicks when they hatch. As winter approaches, the birds need to fly south, so she and her inventor father construct a light aircraft to lead the way. Family adventure, starring Jeff Daniels, Anna Paquin, Dana Delany and Terry Kinney.
Clueless (1995) E4 10:00am-12:00pm (2 hours)
A rich high-school student uses all her charm and financial clout to boost an awkward new pupil's image, but soon finds she has created a monster – while her own popularity suffers in the process. Comedy inspired by Jane Austen's Emma, starring Alicia Silverstone, Stacey Dash, Brittany Murphy and Paul Rudd.
Labyrinth (1986) 5STAR 12:20pm-2:25pm
A teenager wishes her baby brother would be taken away, only to have her request granted by a band of goblins and their sinister king. She regrets her decision and sets out to rescue him, but to reach the castle where he is being held, she must find her way through a magical maze full of strange creatures. Jim Henson's fantasy adventure, starring Jennifer Connelly and David Bowie.
Ferris Bueller's Day Off (1986) Film4 1:00pm-3:05pm (2 hours 5 minutes)
A cocky teenager plays truant from school and spends the day dragging his girlfriend and a reluctant friend into all manner of crazy adventures in the big city – while the school's dean of students vows to stop at nothing to prove the youngster is faking illness. Comedy, starring Matthew Broderick, Mia Sara, Alan Ruck, Jennifer Grey, Jeffrey Jones and Charlie Sheen.
Ferris Bueller's Day Off Clothing
You've Got Mail (1998) 5STAR 3:30pm-4:50pm (1 hour 20 minutes)
Two rivals in the bookshop business fall in love over the internet, unaware they know and dislike each other in the real world. While things remain frosty in person, the pair's anonymous online relationship continues to blossom. Romantic comedy, starring Tom Hanks, Meg Ryan, Greg Kinnear, Parker Posey and Dabney Coleman.
Lethal Weapon 3 (1992) Dave 9:00pm-11:20pm (2 hours 20 minutes)
Detectives Riggs and Murtaugh team up with a reformed small-time crook and a tough, female internal-affairs investigator to track down a former policeman trafficking impounded weaponry to the bosses of organised crime. Action thriller sequel, starring Mel Gibson, Danny Glover, Joe Pesci and Rene Russo.
Rambo: First Blood Part II (1985) ITV4 10:00pm-12:05am (2 hours)
Incarcerated Special Forces veteran John Rambo is offered the chance for freedom by former commander Colonel Trautman if he takes up the offer to return to the jungles of Vietnam on a life-or-death mission to rescue American PoWs. During the course of the operation, he develops strong feelings for his guide, a female freedom fighter – but tragedy strikes, leaving him more determined than ever to exact a bloody and explosive revenge. Action adventure sequel, starring Sylvester Stallone, Richard Crenna, Julia Nickson-Soul, Steven Berkoff, George Kee Cheung, Andy Wood and Martin Kove.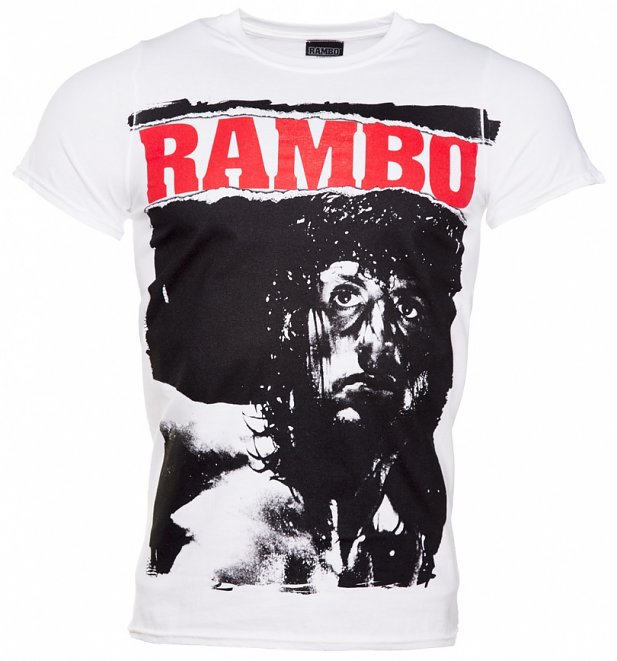 An American Werewolf in London (1981) Film4 11:15pm-1:15am (2 hours)
A tourist is attacked while walking on the Yorkshire Moors and undergoes a terrifying metamorphosis, becoming a ravening werewolf whenever the moon is full. John Landis's horror comedy, starring David Naughton, Griffin Dunne and Jenny Agutter, with appearances by Brian Glover and Rik Mayall as unwelcoming locals in an isolated pub. Featuring special effects by Rick Baker.
SUNDAY 9th April
.
Cutthroat Island (1995) Film4 1:00pm-3:25pm (2 hours 25 minutes)
A tough female pirate enlists the help of an educated slave in finding the three parts of a map leading to buried treasure. However, one of the pieces is in the hands of her cruel uncle, and she also has to find the loot before her crew mutinies or the British Navy catches up with her. Swashbuckling adventure, starring Geena Davis, Matthew Modine, Frank Langella and Maury Chaykin.
Goldfinger (1964) 1:45pm-3:55pm (2 hours 10 minutes)
James Bond is assigned to investigate a notorious German gold smuggler and discovers his quarry has ambitions much greater than first suspected. Pursuing the criminal mastermind around the world, Bond uncovers the villain's audacious scheme to destroy the global economy with a daring attack on Fort Knox. Spy adventure, starring Sean Connery, Gert Frobe and Honor Blackman.
Liar Liar (1997) ITV2 3:50pm-5:35pm
A lawyer, whose underhand ploys to win cases leave him little time to see his son, discovers he is incapable of lying after the boy's birthday wish makes his dad tell only the truth. However, this causes a host of problems as the attorney tries to muddle his way through a high-profile divorce settlement. Comedy, with Jim Carrey, Maura Tierney, Justin Cooper, Jennifer Tilly and Cary Elwes.
The Lord of the Rings: The Fellowship of the Ring (2001) ITV2 5:35pm-9:00pm
An unassuming hobbit is plunged into a battle against the forces of darkness when his uncle bequeaths him a magical ring of immense power. He joins a fellowship of heroes to embark on a perilous quest to destroy the ring before it falls into the hands of its creator – a dark lord who needs it to regain his power and conquer the world. The first part of Peter Jackson's epic fantasy trilogy based on JRR Tolkien's novel, starring Elijah Wood, Ian McKellen, Viggo Mortensen, Sean Astin, Christopher Lee, Liv Tyler and Orlando Bloom.
Speed 2: Cruise Control (1997) Film4 6:35pm-9:00pm (2 hours 25 minutes)
Feisty heroine Annie and her new boyfriend Alex take a cruise in the Bahamas, but the trip becomes a nightmare when they discover a vengeful computer genius – a former employee laid off because of his terminal illness – is also on board. He has secretly programmed the ship to crash into an oil tanker while he steals a cache of diamonds from the cargo. Action thriller sequel, with Sandra Bullock, Jason Patric and Willem Dafoe.
The Deer Hunter (1978) ITV4 9:00pm-12:45am
The lives of three American steelworkers and their families are torn apart in the wake of the Vietnam War. After enduring horrific treatment in a prison camp during the conflict, the three friends return to their homes but struggle to readjust to normal life. Oscar-winning drama, starring Robert De Niro, Christopher Walken, Meryl Streep, John Savage and John Cazale.
Under Siege (1992) Spike 9:00pm-11:00pm (2 hours)
Terrorists infiltrate a US battleship in a carefully orchestrated move to steal its arsenal of nuclear weapons, unaware the ship's resourceful cook – a veteran US Navy Seal – and a scantily clad stripper are about to foil their plans. Action adventure, starring Steven Seagal, Erika Eleniak, Gary Busey and Tommy Lee Jones.
Whatever you're up to this weekend, get out and explore!