What more is there to say about Prince!? Hugely admired and respected by music fans and critics alike, Prince was a musical powerhouse during the 80s scoring hit after hit with his catchy singles combined with a flamboyant stage presence and extravagant dress sense.
He was arguably the biggest pop star on the planet during that time (with tough competition from Michael Jackson and Madonna!). Purple Rain, When Doves Cry, Let's Go Crazy, Raspberry Beret, U Got The Look, how can you choose a favourite single of his when there's so many classics to choose from!?
We've got a huge selection of Music T-Shirts at TruffleShuffle and it made me very excited when we got the opportunity to add some Prince T-Shirts into the mix.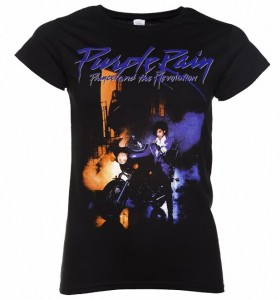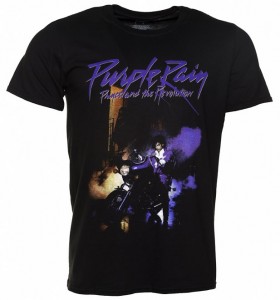 Purple Rain was his sixth studio album and the first to feature his band, The Revolution.  It was also the soundtrack to the film, Purple Rain, which is an absolute 80s classic.  It features the singles When Doves Cry, Let's Go Crazy and of course the legendary title track, it certainly has it's fans as it's the third best-selling soundtrack of all time!  Pay tribute to this classic album with our T-Shirts which feature the moody and atmospheric cover art.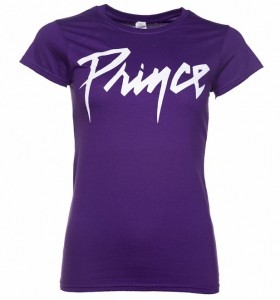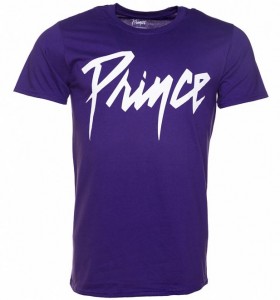 Featuring the classic Prince logo against his favourite colour, purple, this classic tee will really make you stand out from the crowd!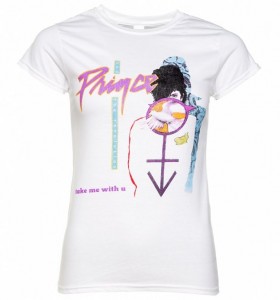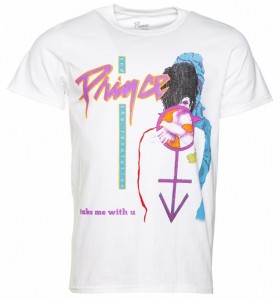 Take Me With U was the fifth track to be taken from the Purple Rain album and this tee features the cover artwork in all its fabulous eighties-ness! "I don't care where we go, I don't care what we do, I don't care pretty baby, just take me with you!"