Sugar and spice and all things nice! Another retro movie filled weekend is here and ready to woosh us off to far and distant lands. Hold onto your hats!
Packing up our trusty bag, we find ourselves zipping up and tucking away all the essentials of the day in preparation for the adventures ahead. Ticking off each item as we go, we'll soon be packed up and ready to rock as we begin our journey to the top of our local hiking spot. With our eyes eager to catch all the beauty spots and scenes that await us, we'll stride closer and closer to the peak as we briefly stop to catch our breath and take in the crisp air and natural wonder.
SATURDAY 21st October
.
Smokey and the Bandit (1977) Sony Movie Channel 3:40pm-5:50pm
A truck driver accepts a challenge to deliver a consignment of beer to a party. He claims he can make the 900-mile round trip in just 28 hours, but a pompous sheriff is determined to stop him in his tracks, not least because his prospective daughter-in-law has deserted his son and hitched a ride with the unlikely hero. Comedy, starring Burt Reynolds, Jackie Gleason, Sally Field and Jerry Reed.
Liar Liar (1997) ITV2 5:05pm-6:10pm
A lawyer, whose underhand ploys to win cases leave him little time to see his son, discovers he is incapable of lying after the boy's birthday wish makes his dad tell only the truth. However, this causes a host of problems as the attorney tries to muddle his way through a high-profile divorce settlement. Comedy, with Jim Carrey, Maura Tierney, Justin Cooper, Jennifer Tilly and Cary Elwes.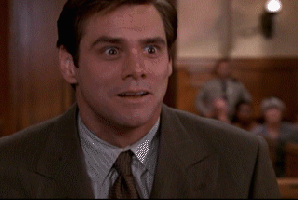 The Lord of the Rings: The Fellowship of the Ring (2001) ITV2 6:45pm-10:20pm
An unassuming hobbit is plunged into a battle against the forces of darkness when his uncle bequeaths him a magical ring of immense power. He joins a fellowship of heroes to embark on a perilous quest to destroy the ring before it falls into the hands of its creator – a dark lord who needs it to regain his power and conquer the world. The first part of Peter Jackson's epic fantasy trilogy based on JRR Tolkien's novel, starring Elijah Wood, Ian McKellen, Viggo Mortensen, Sean Astin, Christopher Lee, Liv Tyler and Orlando Bloom.
| | |
| --- | --- |
| | |
Die Hard (1988) E4 9:00pm-11:40pm (2 hours 40 minutes)
New York cop John McClane visits Los Angeles to see his family over the Christmas holiday. Stopping off at his wife's place of work, he realises armed men have taken over the building and are holding the corporation's staff to ransom – and only he has the ability to fight back. Action thriller, starring Bruce Willis, Alan Rickman and Bonnie Bedelia.
Lethal Weapon 4 (1998) Dave 9:00pm-11:30pm (2 hours 30 minutes)
Mismatched LAPD detectives Riggs and Murtaugh stumble across a ship transporting Chinese immigrants into the US. As they try to get to the bottom of the organisation behind the smuggling, they find themselves up against a master criminal who is an expert in martial arts and heads a triad responsible for people-trafficking and forgery. Action adventure sequel, starring Mel Gibson, Danny Glover, Rene Russo, Joe Pesci, Jet Li and Chris Rock.
SUNDAY 22nd October
.
The Railway Children (1970) ITV3 12:45pm-3:00pm
Three Edwardian children are forced to leave their comfortable middle-class London home and move to the wilds of Yorkshire after their father is wrongfully imprisoned for treason. Family drama adapted from E Nesbit's story, starring Jenny Agutter, Sally Thomsett, Gary Warren, Dinah Sheridan, Bernard Cribbins, William Mervyn and Iain Cuthbertson.
Fun Fact: Sally Thomsett was 20 when she was cast as 11-year-old Phyllis. Her contract forbade her to reveal her true age during the making of the film and she was not allowed to be seen smoking, drinking, going out with her boyfriend or driving the sports cars that were her passion. Even the film crew did not know her true age.

Mr Bean's Holiday (2007) ITV 2:55pm-4:35pm (1 hour 40 minutes)
The bumbling fool wins first prize in the church raffle – a trip to France and a video camera. His travels cause chaos as he disrupts a film shoot in Cannes, to the fury of its megalomaniac director, and is then accused of kidnapping a youngster. Comedy, starring Rowan Atkinson, Willem Dafoe, Emma de Caunes and Max Baldry.
The NeverEnding Story (1984) W 4:10pm-6:00pm (1 hour 50 minutes)
A lonely boy, neglected by his father and bullied at school, finds comfort in a mysterious book about a young hero's quest to save his world from destruction. However, as he reads the tale, he begins to become part of the story. Fantasy adventure based on Michael Edne's novel, starring Barret Oliver, Noah Hathaway, Gerald McRaney, Moses Gunn and Patricia Hayes.
Star Trek: Generations (1994) Syfy 4:30pm-7:00pm (2 hours 30 minutes)
USS Enterprise Captain Jean-Luc Picard must stop a deranged genius obsessed with gaining access to a mysterious energy source – regardless of the threat to entire civilisations that lie in his path. Help arrives from an unlikely quarter – his supposedly long dead predecessor Captain James T Kirk. Sci-fi adventure sequel, starring Patrick Stewart, William Shatner, Malcolm McDowell and Whoopi Goldberg.
| | |
| --- | --- |
| | |
The Lord of the Rings: The Two Towers (2002) ITV2 6:25pm-10:00pm
Frodo and Sam continue their quest to destroy the all-powerful ring, bringing them face to face with the magical artefact's twisted former owner Gollum. Meanwhile, their allies prepare to make a desperate last stand against the vast armies of the corrupted wizard Saruman, who has declared war on a neighbouring kingdom. Part two of Peter Jackson's fantasy adventure trilogy, starring Elijah Wood, Sean Astin, Viggo Mortensen, Ian McKellen, Billy Boyd, Dominic Monaghan, Andy Serkis and Christopher Lee.
Bridget Jones's Diary (2001) ITV3 11:10pm-1:10am
A single woman begins a new year with resolutions to find love, quit her bad habits and take a step up the career ladder. Her plans crumble as she tries to deal with her mother's infidelity, get over a passionate fling with her boss and come to terms with her feelings for an uptight lawyer. Romantic comedy based on Helen Fielding's novel, starring Renee Zellweger, Hugh Grant and Colin Firth.
Whatever you're up to this weekend, don't double dip and always remember to put it back in the fridge after.