It's time for another Egg-cellent Retro Movie Rundown Easter Special and sweet child o mine have we got some movies for you!
With soooo many movie nuggets for you to feast on, each packed with their very own collection of Easter eggs, it's time to stock up on your favourite treats and settle in for the ride of your life…. kinda.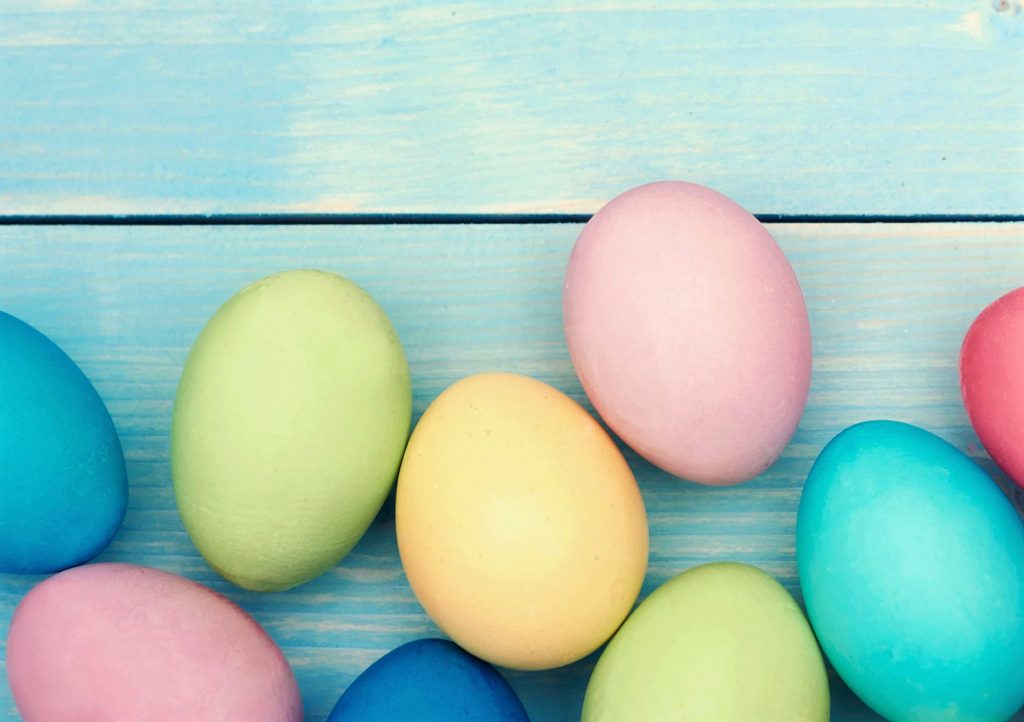 FRIDAY 30th MARCH
K-9 (1989) ITV 9:25am-11:15am (1 hour 50 minutes)
A hard-bitten cop's bad attitude forces his superiors to take desperate measures to find him a new partner on the eve of what could turn out to be the biggest case of his career – and the solution is to pair him up with a lovable Alsatian that will put him through his paces. Comedy, starring James Belushi, Mel Harris and Ed O'Neill.

Batteries Not Included (1987) 5STAR 9:55am-12:00pm
A family of tiny alien spacecraft intervenes to help the residents of a run-down Manhattan brownstone tenement stop greedy developers from demolishing their homes. However, the miniature flying saucers have the odds stacked against them as they bravely do all they can to save the day. Sci-fi fantasy, starring Jessica Tandy, Hume Cronyn, Frank McRae and Elizabeth Pena.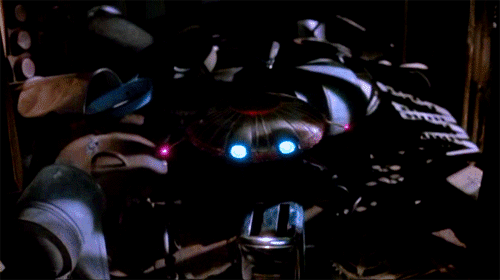 .
Bill & Ted's Excellent Adventure (1989) ITV4 11:55am-1:45pm
Two dim-witted teenagers with dreams of rock stardom seem doomed to fail a school history project, unaware the future of the human race depends on their success. A time traveller is given the job of making sure they pass the test by sending them on a series of adventures in the past. Comedy, starring Keanu Reeves, Alex Winter and George Carlin.
.
Robin Hood: Prince of Thieves (1991) 5STAR 12:00pm-3:00pm
An English nobleman returns home from the crusades to find his father has been murdered and the local people are repressed by the tyrannical rule of the Sheriff of Nottingham. Branded an outlaw, he recruits a group of bandits to fight for justice and protect the downtrodden. Action adventure, starring Kevin Costner, Alan Rickman, Morgan Freeman and Mary Elizabeth Mastrantonio.
Mrs Doubtfire (1993) FIlm4 3:40pm-6:05pm (2 hours 25 minutes)
A struggling actor's ambitious, no-nonsense wife throws him out and demands a divorce. Desperate to spend time with his children, he puts his talents to good use by donning drag and posing as a Scottish housekeeper to get a job looking after them. Comedy, starring Robin Williams, Sally Field, Pierce Brosnan, Harvey Fierstein and Mara Wilson.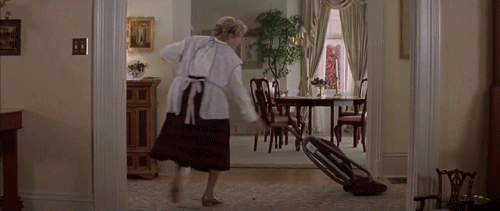 .
Who Framed Roger Rabbit (1988) Sony Movie Channel 6:40pm-8:50pm
Comedy mixing live action and animation, set in a 1940s Hollywood where cartoon characters are real. A seedy private eye with a hatred of `toons' reluctantly ends up helping to clear an animated rabbit accused of murdering his wife's human lover. Starring Bob Hoskins, Christopher Lloyd, Joanna Cassidy and Stubby Kaye, with voices supplied by Mel Blanc, Kathleen Turner and Charles Fleischer.
Good Will Hunting (1997) Dave 9:00pm-11:35pm (2 hours 35 minutes)
A troubled maths genius refuses to use his gift, preferring to work as a janitor and lead a normal life with his friends. Eventually, a university professor persuades him to see a psychologist, who befriends him and proves the only person able to help him come to terms with his talent and past traumas. Drama, written by and starring Matt Damon and Ben Affleck, who won Oscars for their screenplay. With Robin Williams, Minnie Driver and Stellan Skarsgard.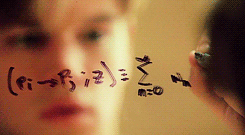 .
Cliffhanger (1993) ITV4 10:00pm-12:15am
A retired mountain rescue expert is drawn into a battle of wits with a psychopathic criminal searching for a $100million fortune lost in the Rockies – and puts his life on the line as he negotiates the treacherous mountains in a bid to stay one step ahead of the crook. Action thriller, starring Sylvester Stallone, John Lithgow, Janine Turner and Michael Rooker.
The Silence of the Lambs (1991) 5STAR 10:00pm-12:30am
Trainee FBI agent Clarice Starling is sent to interview an imprisoned psychopath with a taste for eating his victims. The inmate offers to help catch a serial killer who is holding a politician's daughter hostage – but to learn what he knows, Clarice has to engage in his dangerous mind games. Jonathan Demme's Oscar-winning thriller, based on Thomas Harris's novel, starring Jodie Foster, Anthony Hopkins, Scott Glenn and Ted Levine.
SATURDAY 31st MARCH
The Great Outdoors (1988) Sony Movie Channel 9:00am-11:00am
Easy-going family man Chet Ripley takes his wife and two sons to a lakeside cabin in the wilderness to enjoy a peaceful holiday. However, his plans to relax are ruined by the unwelcome and unannounced arrival of his obnoxious brother-in-law – as well as unexpected intrusions by the local wildlife. Comedy, starring John Candy, Dan Aykroyd and Annette Bening.
Brewster's Millions (1985) Sony Movie Channel 11:00am-1:15pm
A baseball player is stunned to learn he has come into a massive inheritance. Unfortunately, there is one condition – he must somehow find a way to spend $30million in just one month, or he will lose the lot. Meanwhile, two scheming lawyers, who stand to get the money if he fails, are determined to sabotage his efforts. Comedy, starring Richard Pryor, John Candy, Lonette McKee and Jerry Orbach.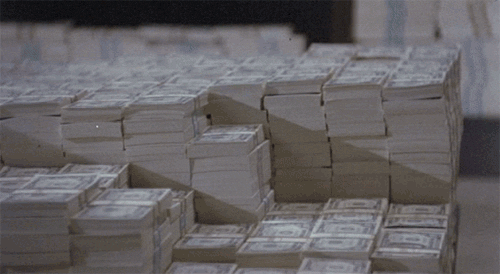 .
The Indian in the Cupboard (1995) Film4 11:00am-1:00pm (2 hours)
A nine-year-old boy is given an old cupboard and a toy Iroquois Indian for his birthday – but when he puts the figure inside the cupboard, he is astonished to see it come to life. He repeats the experiment with more of his toys, and realises he is creating real people – and is responsible for their wellbeing. Children's fantasy, with Hal Scardino, Litefoot and Steve Coogan.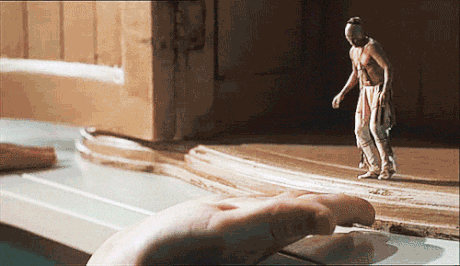 .
Ace Ventura: Pet Detective (1994) 5STAR 3:00pm-4:45pm
An eccentric but brilliant former cop sets himself up to champion the underdog – as a private eye specialising in locating missing animals. The zany detective is called in to find a kidnapped dolphin – the mascot of an American football team – and uncovers a plot involving high-level police corruption. Comedy, starring Jim Carrey, Courteney Cox, Sean Young, Tone Loc and Noble Willingham.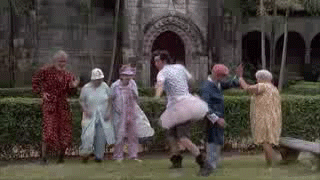 .
Back to the Future (1985) Film4 6:45pm-9:00pm (2 hours 15 minutes)
Teenager Marty McFly travels back to the 1950s in a time machine built by his eccentric inventor friend. The return journey proves tricky enough, but he also accidentally alters the sequence of events that led to his parents falling in love – and has to persuade his future dad to win his mother's heart, or he will never be born. Sci-fi comedy adventure, starring Michael J Fox, Christopher Lloyd, Lea Thompson and Crispin Glover.
Back To The Future Merchandise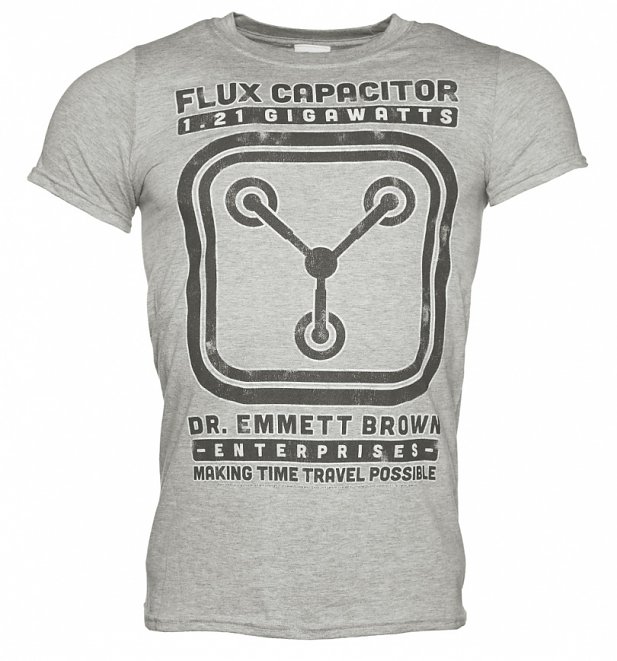 Lethal Weapon (1987) ITV4 9:00pm-11:10pm
An unstable Vietnam veteran cop teams up with a by-the-book Los Angeles police detective to investigate the apparent suicide of the daughter of a wealthy businessman, leading them to a violent and bloody confrontation with a ruthless drug cartel under the control of a retired US general. Action thriller, starring Mel Gibson, Danny Glover, Gary Busey, Mitchell Ryan and Tom Atkins.
The Rock (1996) Sony Movie Channel 9:00pm-11:55pm
A renegade general and his crack team of mercenaries take over the abandoned fortress prison of Alcatraz and threaten San Francisco with toxic nerve-gas rockets to extort a massive ransom. To break their stranglehold on the city, the FBI sends in a chemical weapons expert and a jailed SAS veteran, chosen because he is the only man to have ever escaped from the infamous penitentiary. Action thriller, with Sean Connery, Nicolas Cage and Ed Harri.
SUNDAY 1st APRIL
Matilda (1996) Sony Movie Channel 11:50am-2:00pm
A gifted youngster is packed off by her selfish parents to the prison-like Crunchem Hall School. Once there, she befriends a sweet-natured teacher who convinces her that not all grown-ups are bad – and urges her to use her special powers to turn the tables on the nasty headmistress. Fantasy comedy, adapted from the children's book by Roald Dahl, with Mara Wilson, Pam Ferris, Embeth Davidtz, Rhea Perlman and Danny DeVito, who also directed.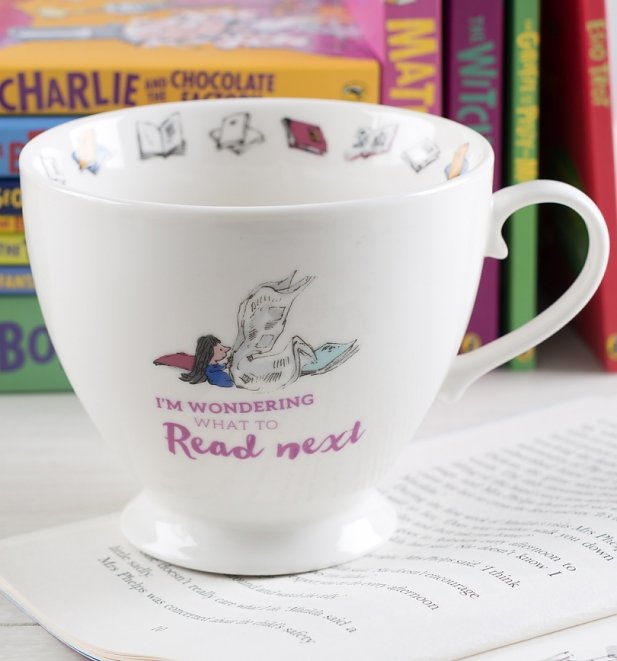 .
Willy Wonka and the Chocolate Factory (1971) ITV 1:40pm-3:45pm (2 hours 5 minutes)
An eccentric confectionery king announces that five children will be given a tour of his wondrous factory. The winners turn out to be a kind-hearted boy from a penniless family and four obnoxious brats, who face a terrible fate when they misbehave. Musical fantasy, based on Roald Dahl's classic book Charlie and the Chocolate Factory, starring Gene Wilder, Jack Albertson, Peter Ostrum and Roy Kinnear.
Charlie and the Chocolate Factory Merchandise
.
Ghostbusters II (1989) Sony Movie Channel 2:00pm-4:20pm
The eccentric spectre-hunters reunite to save New York from a massive river of slime generated by the citizens' negativity and nasty thoughts. Meanwhile, the spirit of a 16th-century tyrant tries to return to the land of the living by possessing the body of a toddler. Sequel to the supernatural comedy, starring Bill Murray, Sigourney Weaver, Dan Aykroyd, Harold Ramis, Rick Moranis and Ernie Hudson.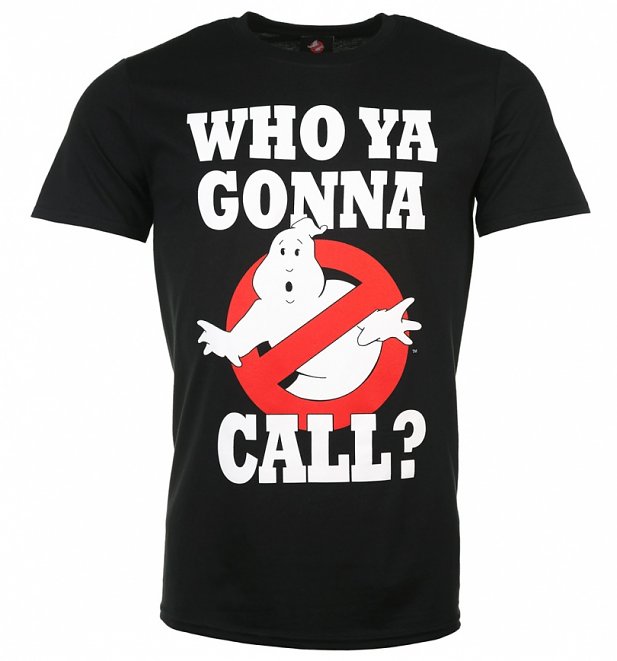 Dumbo (1941) Channel 4 4:00pm-5:15pm
Disney animated adventure following the fortunes of a plucky young elephant with oversized ears. Mocked by his fellow circus performers, Dumbo finally finds a friend in an enterprising mouse, who helps the poor animal overcome his inhibitions and find fame and fortune as the world's only flying elephant. With the voices of Sterling Holloway and Edward Brophy, and an Oscar-winning score by Frank Churchill and Oliver Wallace.
Back to the Future Part II (1989) Film4 6:55pm-9:00pm (2 hours 5 minutes)
Time-travelling teenager Marty McFly travels to the 21st century, where he has to save his children from a terrible fate. However, this proves to have unforeseen consequences when the future version of arch enemy Biff sees a chance to rewrite history for his own benefit, leaving Marty stuck in a twisted parallel universe. Sci-fi comedy sequel, starring Michael J Fox and Christopher Lloyd.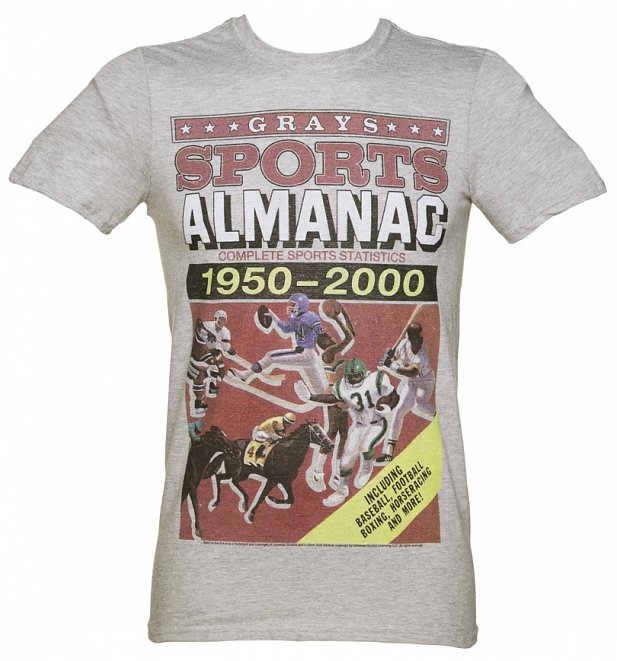 Jaws (1975) ITV4 9:00pm-11:25pm
A New England seaside town's tourist season is turned into a nightmare by a giant killer shark. The local police chief's efforts to protect the public are thwarted by the greedy mayor, forcing him to join forces with a grizzled fisherman and an enthusiastic marine biologist to hunt and kill the monster predator. Steven Spielberg's thriller, starring Roy Scheider, Richard Dreyfuss and Robert Shaw.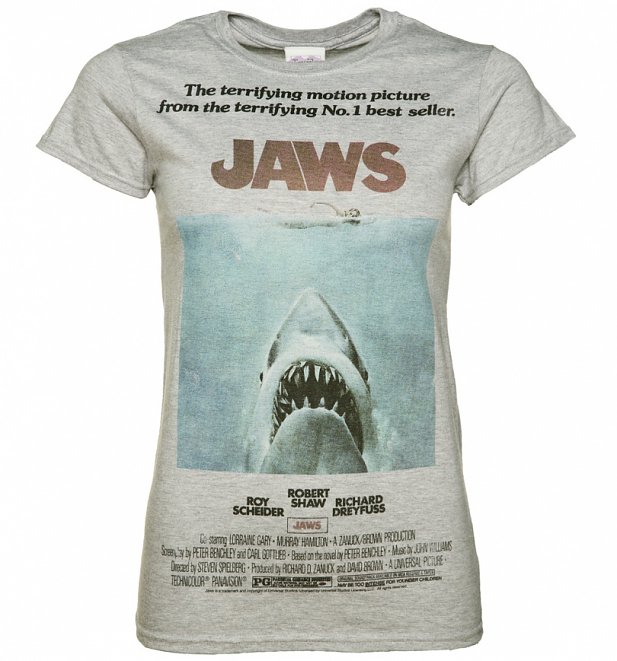 Commando (1985) Film4 9:00pm-10:45pm (1 hour 45 minutes)
The daughter of retired special forces officer John Matrix is kidnapped by an old comrade-in-arms, now in league with a deposed former dictator. The tyrant plans to use the girl to force Matrix into assassinating the head of the country he once ruled, but is unprepared for the lengths to which the veteran soldier will go to rescue his child. Action adventure, with Arnold Schwarzenegger and Rae Dawn Chong.
The Green Mile (1999) Channel 4 10:05pm-1:25am (3 hours 20 minutes)
A convicted child-killer of towering height and massive build is condemned to death row, but astonishes the guards with his good nature and miraculous healing powers. They believe the gentle giant is incapable of crime, and emotions run high as they realise there is no hope of overturning his death sentence. Supernatural drama, based on a novel by Stephen King, starring Tom Hanks, Michael Clarke Duncan, David Morse and Harry Dean Stanton.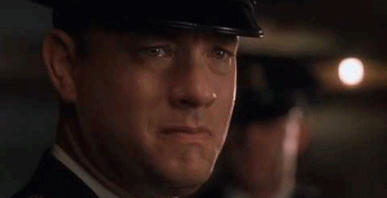 MONDAY 2nd APRIL
Harry and the Hendersons (1987) 5STAR 10:50am-1:00pm
A hapless family's camping holiday in the mountains is brought to a sudden end when they accidentally hit the legendary Bigfoot with their car. They decide to adopt the endearing creature, but have more trouble than expected trying to keep him concealed and to avoid arousing their neighbours' suspicions. Comedy, starring John Lithgow, Melinda Dillon, David Suchet, Don Ameche and Kevin Peter Hall.
Hook (1991) Sony Movie Channel 11:00am-1:55pm
Peter Pan, who has finally grown up and is now a married lawyer with a family of his own, is whisked away by Tinkerbell to Neverland, where he must learn to fly again if he is to save his children from the clutches of Captain Hook. Steven Spielberg's fantasy adventure, with Robin Williams, Dustin Hoffman, Julia Roberts, Bob Hoskins and Maggie Smith.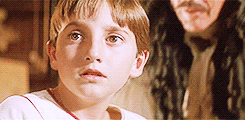 Jack (1996) Sony Movie Channel 1:55pm-4:25pm
A 10-year-old boy suffers from a disorder that causes him to age and grow at an accelerated rate. Although he resembles a fully grown man, he aims to lead a normal life by going to school for the first time – but little realises how his appearance will affect everyone around him. Francis Ford Coppola's comedy drama, starring Robin Williams, Jennifer Lopez, Diane Lane, Bill Cosby and Brian Kerwin.
Jumanji (1995) Sony Movie Channel 4:25pm-6:35pm
A man who has been trapped inside a mysterious jungle board game for 26 years is eventually freed when two children start to play it. Unfortunately, he arrives with a rampaging horde of animals on his heels, leaving only one solution – to finish the game he started all those years ago. Fantasy adventure, starring Robin Williams, Kirsten Dunst and Bonnie Hunt.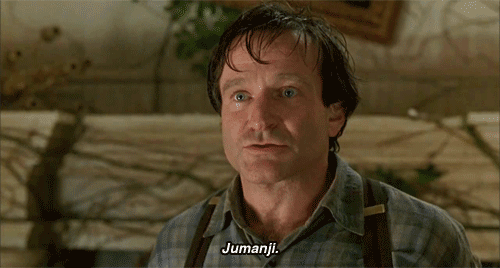 .
Back to the Future Part III (1990) FIlm4 6:30pm-8:50pm (2 hours 20 minutes)
Time-travelling teenager Marty McFly is transported back to the days of the Wild West, where he strives to save his eccentric scientist friend Doc Brown from death at the hands of a villainous gunslinger. Final instalment in the sci-fi comedy trilogy, starring Michael J Fox, Christopher Lloyd, Mary Steenburgen and Thomas F Wilson.
First Blood (1982) ITV4 10:05pm-12:10am
Vietnam veteran John Rambo is wrongfully arrested in a backwoods town and tested to the limits of his endurance by a brutal deputy. Rambo escapes from his cell and heads out to the woods, and with the forces of the law in hot pursuit he finally has the chance to fight them on his own terms. Action thriller, starring Sylvester Stallone, Brian Dennehy, Richard Crenna and David Caruso.
Whatever you're up to this looooong bank holiday weekend, remember to keep it fun, keep it safe and keep it going!