Shimmy, shimmy, clap, jazzhands! Dancing its way into your weekend is another instalment of our infamous Retro Movie Rundown! Packed with more classic films than we know what do to with. Sit back and enjoy some of your faves… for free!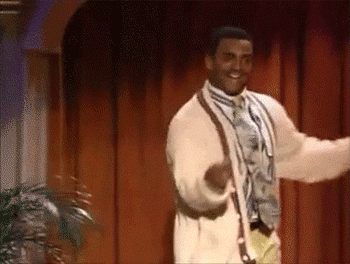 SATURDAY 29th September
First Knight (1995) Sony Movie Channel 11:25am-2:10pm
A wandering swordsman is knighted for his fighting prowess at the court of King Arthur and his wife, Lady Guinevere. However, the new knight and the queen develop a dangerous and secret attraction for each other, while a neighbouring warlord threatens the downfall of the kingdom. Adventure, starring Richard Gere, Sean Connery, Julia Ormond and Ben Cross.
Harry Potter and the Goblet of Fire (2005) ITV 5:55pm-8:35pm
Adolescent wizard Harry is unexpectedly chosen to represent Hogwarts School in a prestigious magical tournament, despite being legally too young to enter. Along with charming sixth-year student Cedric Diggory, Harry takes on the champions of two other magical academies visiting the school, facing deadly monsters in a series of death-defying challenges. Meanwhile, the followers of the dreaded Lord Voldemort plot to restore their master to the land of the living. The fourth instalment of the fantasy saga, starring Daniel Radcliffe, Robbie Coltrane, Ralph Fiennes, Michael Gambon, Rupert Grint, Emma Watson, Brendan Gleeson and Robert Pattinson.
Bill & Ted's Excellent Adventure (1989) 5STAR 5:10pm-7:00pm
Two dim-witted teenagers with dreams of rock stardom seem doomed to fail a school history project, unaware the future of the human race depends on their success. A time traveller is given the job of making sure they pass the test by sending them on a series of adventures in the past. Comedy, starring Keanu Reeves, Alex Winter and George Carlin.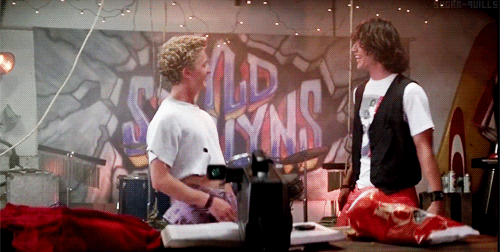 Signs (2002) Sony Movie Channel 6:55pm-9:00pm
A former clergyman who has lost his faith since his wife's death discovers a number of crop circles on his land. Initially believing them to be a prank, he gradually begins to suspect an alien invasion is at hand. As a series of strange and terrifying events take place, he and his family are forced into hiding in their farmhouse and must work together to survive. M Night Shyamalan's sci-fi thriller, starring Mel Gibson and Joaquin Phoenix.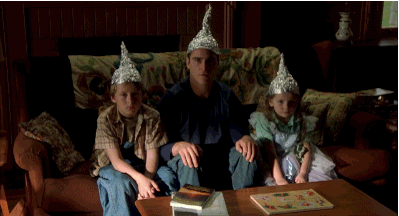 .
Rocky V (1990) ITV4 9:00pm-11:10pm
The heavyweight champion is forced into retirement due to brain damage inflicted in the ring, and finds his fortune has been lost on the stock market by his accountant. Returning to his working-class roots, he trains an up-and-coming fighter, only to see his protege turn against him. Drama sequel, starring Sylvester Stallone, Talia Shire and real-life boxer Tommy Morrison.
Con Air (1997) Sony Movie Channel 9:00pm-11:25pm
A parolee hitches a ride home on a maximum-security flight conveying some of America's deadliest criminals, and when they hijack the plane in mid-flight he is forced to intervene. Meanwhile, a US marshal has an ongoing battle on the ground to prevent the plane from being blown to pieces. Action thriller, starring Nicolas Cage, John Cusack, John Malkovich, Steve Buscemi, Ving Rhames and Colm Meaney.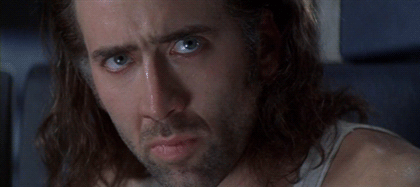 .
An American Werewolf in London (1981) Film4 11:10pm-1:05am
A tourist is attacked while walking on the Yorkshire Moors and undergoes a terrifying metamorphosis, becoming a ravening werewolf whenever the moon is full. John Landis's horror comedy, starring David Naughton, Griffin Dunne and Jenny Agutter, with appearances by Brian Glover and Rik Mayall as unwelcoming locals in an isolated pub. Featuring special effects by Rick Baker.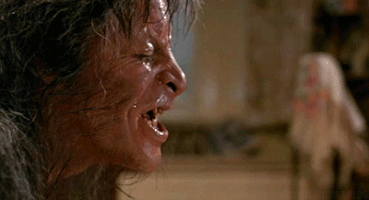 .
Hard to Kill (1990) ITV4 11:10pm-1:15am
A gang of drug dealers attacks the home of a Los Angeles cop, leaving him in a coma and his wife dead. Seven years later, he regains consciousness and gets ready to exact a grisly payback on the murderers. As he embarks on his deadly mission of vengeance, he learns his son also survived the attack but was told he is dead. Thriller, with Steven Seagal, Kelly LeBrock, Bill Sadler and Frederick Coffin.
SUNDAY 30th September
Twister (1996) ITV2 1:45pm-4:00pm
A storm-chaser and her estranged husband are brought together in a joint project to monitor the path of an oncoming tornado – but the pair face a race against the clock as a rival government-backed group with hi-tech resources tries to beat them to it. Action thriller, starring Helen Hunt, Bill Paxton, Cary Elwes, Jami Gertz and Philip Seymour Hoffman.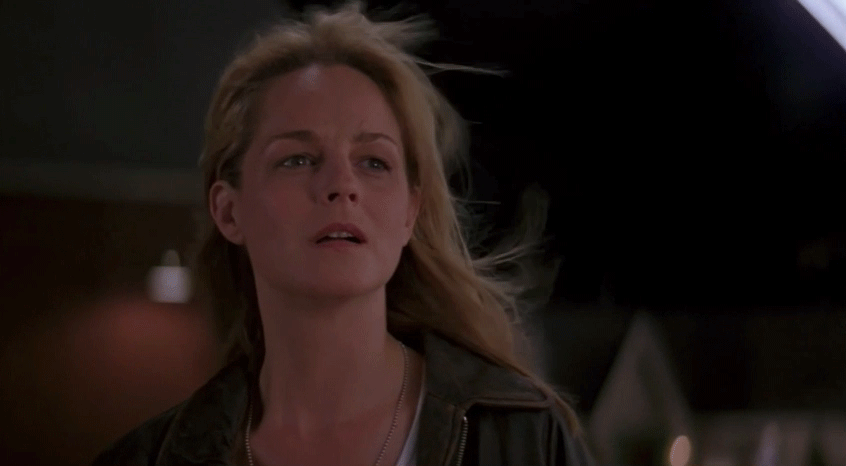 .
Speed 2: Cruise Control (1997) Film4 3:35pm-6:00pm
Feisty heroine Annie and her new boyfriend Alex take a cruise in the Bahamas, but the trip becomes a nightmare when they discover a vengeful computer genius – a former employee laid off because of his terminal illness – is also on board. He has secretly programmed the ship to crash into an oil tanker while he steals a cache of diamonds from the cargo. Action thriller sequel, with Sandra Bullock, Jason Patric and Willem Dafoe.
Charlie's Angels (2000) Sony Movie Channel 4:25pm-6:30pm
Three private investigators are recruited to rescue a computer genius from the clutches of a rival. They discover there is more at stake than they thought, as the captive genius has created a dangerous piece of software that must not fall into the wrong hands. Action adventure, based on the TV series, starring Cameron Diaz, Drew Barrymore, Lucy Liu and Bill Murray.
Ace Ventura: Pet Detective (1994) Channel 5 5:25pm-6:50pm
An eccentric but brilliant former cop sets himself up to champion the underdog – as a private eye specialising in locating missing animals. The zany detective is called in to find a kidnapped dolphin – the mascot of an American football team – and uncovers a plot involving high-level police corruption. Comedy, starring Jim Carrey, Courteney Cox, Sean Young, Tone Loc and Noble Willingham.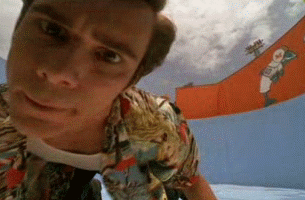 .
The Abyss (1989) Film4 6:10pm-9:00pm
An American nuclear submarine is sunk after a collision with a mysterious object, and the US government asks oil workers to help with the rescue. However, when they and a Navy Seal team arrive at the location of the vessel, a series of strange incidents leads to an encounter with aliens living in the depths. James Cameron's sci-fi thriller, starring Ed Harris, Michael Biehn and Mary Elizabeth Mastrantonio.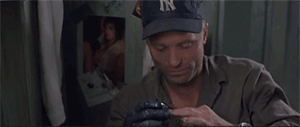 .
Back to the Future Part III (1990) E4 6:45pm-9:00pm
Time-travelling teenager Marty McFly is transported back to the days of the Wild West, where he strives to save his eccentric scientist friend Doc Brown from death at the hands of a villainous gunslinger. The final instalment in the sci-fi comedy trilogy, starring Michael J Fox, Christopher Lloyd, Mary Steenburgen and Thomas F Wilson.
Back To The Future Merchandise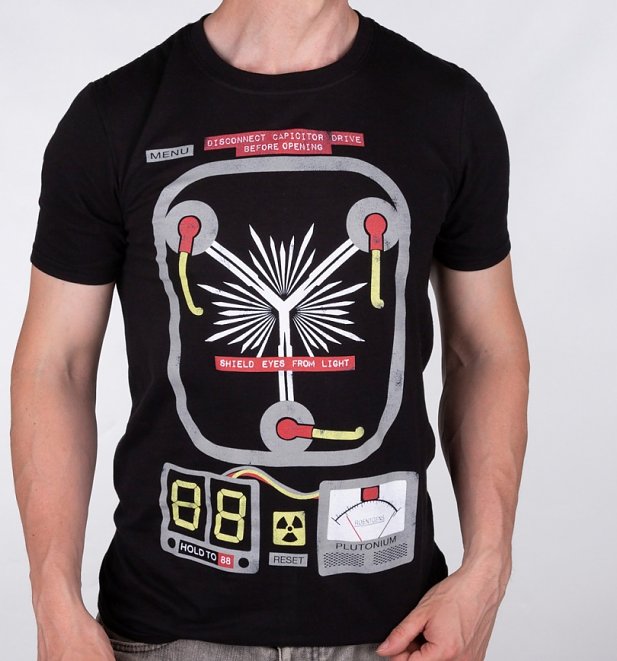 .
Robin Hood: Prince of Thieves (1991) Channel 5 6:50pm-9:55pm
An English nobleman returns home from the crusades to find his father has been murdered and the local people are repressed by the tyrannical rule of the Sheriff of Nottingham. Branded an outlaw, he recruits a group of bandits to fight for justice and protect the downtrodden. Action adventure, starring Kevin Costner, Alan Rickman, Morgan Freeman and Mary Elizabeth Mastrantonio.
The Blues Brothers (1980) ITV4 9:00pm-11:40pm
Two criminal brothers discover the orphanage where they were raised faces closure unless the nuns who run it can pay their tax bill, so the pair embark on an urgent mission to revive their old blues band to raise the money needed. Comedy, starring John Belushi, Dan Aykroyd, Aretha Franklin, James Brown, Ray Charles, Cab Calloway, Carrie Fisher, John Candy and John Lee Hooker.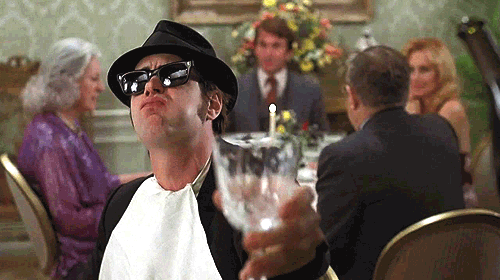 .
Dirty Dancing (1987) 5STAR 9:00pm-11:10pm
A dance instructor at a 1960s resort hotel fears his career will be jeopardised when his regular partner is forced to pull out of an important show in which they are due to perform. Luckily, a naive teenager is happy to step in, and is treated to a whirlwind holiday education in life, love and expressing herself. Romantic drama, starring Patrick Swayze, Jennifer Grey and Jerry Orbach.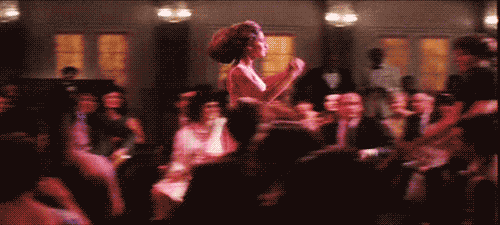 .
The Sixth Sense (1999) Sony Movie Channel 9:00pm-11:15pm
A child psychologist, disheartened after the suicide of a former patient, takes on the case of a terrified boy haunted by ghostly apparitions and tries to help him discover what the spirits want from him. M Night Shyamalan's supernatural thriller, starring Bruce Willis, Haley Joel Osment, Toni Collette and Olivia Williams.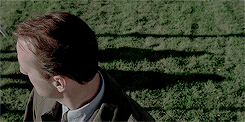 Whatever you're up to this weekend, keep them dancing shoes dancing and the best songs in the jukebox.