Another retro movie weekend is here! Flying through the weeks like a space ship rushing into space, we're here with another little look at some of the top classic films hitting the small screen. Strap in and get ready for blast off as we begin our final countdown and take off into a whole new world of romance, action and adventure. Enjoy!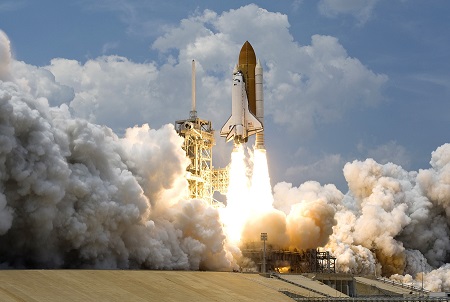 SATURDAY 6th October
You've Got Mail (1998) ITV 2 1:20pm-3:40pm
Two rivals in the bookshop business fall in love over the internet, unaware they know and dislike each other in the real world. While things remain frosty in person, the pair's anonymous online relationship continues to blossom. Romantic comedy, starring Tom Hanks, Meg Ryan, Greg Kinnear, Parker Posey and Dabney Coleman.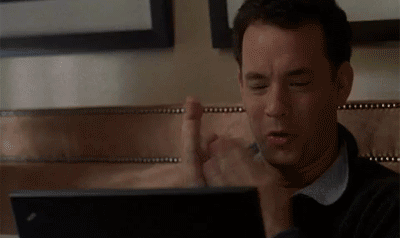 Bill & Ted's Excellent Adventure (1989) 5STAR 2:20pm-4:10pm
Two dim-witted teenagers with dreams of rock stardom seem doomed to fail a school history project, unaware the future of the human race depends on their success. A time traveller is given the job of making sure they pass the test by sending them on a series of adventures in the past. Comedy, starring Keanu Reeves, Alex Winter and George Carlin.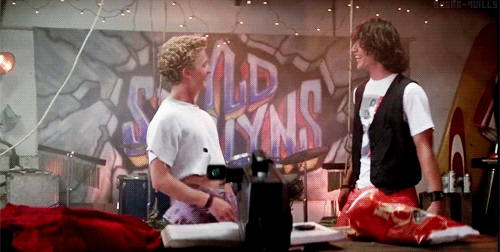 .
Beethoven's 2nd (1993) Sony Movie Channel 5:00pm-6:50pm
The slobbering St Bernard is now grown up and in love with his beautiful sweetheart Missy. Together they bring a litter of puppies into the world – but have to go on the defensive when Missy's owner, the evil Regina, sets out to steal them for herself. Comedy sequel, starring Charles Grodin, Bonnie Hunt, Chris Penn, Nicholle Tom and Christopher Castle.
Twister (1996) ITV2 5:45pm-8:00pm
A storm-chaser and her estranged husband are brought together in a joint project to monitor the path of an oncoming tornado – but the pair face a race against the clock as a rival government-backed group with hi-tech resources tries to beat them to it. Action thriller, starring Helen Hunt, Bill Paxton, Cary Elwes, Jami Gertz and Philip Seymour Hoffman.
Harry Potter and the Order of the Phoenix (2007) ITV 6:00pm-8:35pm
The young wizard struggles to convince his fellow sorcerers that the evil Lord Voldemort has returned to life. When Hogwarts headmaster Dumbledore is ousted in favour of a sadistic replacement, Harry realises he must take matters into his own hands, uniting his fellow pupils to form a secret army and training them for the inevitable confrontation to come. Fantasy adventure sequel, starring Daniel Radcliffe, Emma Watson, Rupert Grint, Gary Oldman, Michael Gambon and Alan Rickman.
Ghostbusters II (1989) Sony Movie Channel 6:50pm-9:00pm
The eccentric spectre-hunters reunite to save New York from a massive river of slime generated by the citizens' negativity and nasty thoughts. Meanwhile, the spirit of a 16th-century tyrant tries to return to the land of the living by possessing the body of a toddler. Sequel to the supernatural comedy, starring Bill Murray, Sigourney Weaver, Dan Aykroyd, Harold Ramis, Rick Moranis and Ernie Hudson.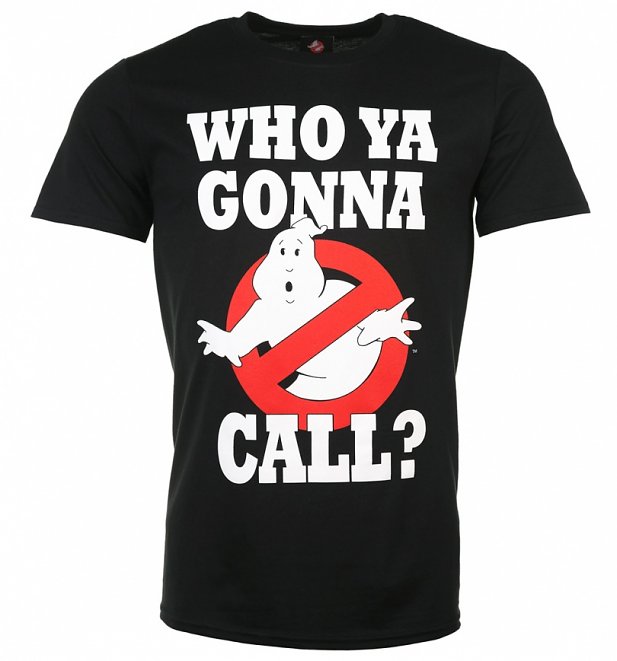 Dirty Dancing (1987) 5STAR 10:00pm-12:05am
A dance instructor at a 1960s resort hotel fears his career will be jeopardised when his regular partner is forced to pull out of an important show in which they are due to perform. Luckily, a naive teenager is happy to step in, and is treated to a whirlwind holiday education in life, love and expressing herself. Romantic drama, starring Patrick Swayze, Jennifer Grey and Jerry Orbach..
Twins (1988) ITV 11:15pm-1:05am
An unlikely pair of brothers, who were born as the result of a one-off genetic experiment and separated at birth, are reunited in adulthood. They set out on a cross-country search for their unknown mother – fending off vicious loan sharks and a professional assassin along the way. Comedy, starring Arnold Schwarzenegger, Danny DeVito, Kelly Preston and Chloe Webb.
SUNDAY 7th October
Flight of the Navigator (1986) Film4 1:05pm-2:50pm
A boy mysteriously disappears in 1978, and is found eight years later, having not aged a day. He escapes being experimented on by government scientists by taking off in a crashed alien spaceship. With the help of the robot pilot, he tries to find out what has happened to him and if he can get back home. Sci-fi adventure, starring Joey Cramer and Veronica Cartwright, with the voice of Paul Reubens.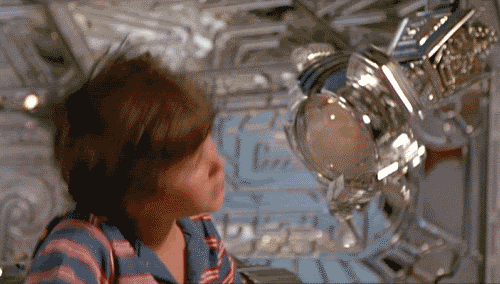 The Lord of the Rings: The Fellowship of the Ring (2001) ITV2 6:35pm-10:00pm
An unassuming hobbit is plunged into a battle against the forces of darkness when his uncle bequeaths him a magical ring of immense power. He joins a fellowship of heroes to embark on a perilous quest to destroy the ring before it falls into the hands of its creator – a dark lord who needs it to regain his power and conquer the world. The first part of Peter Jackson's epic fantasy trilogy based on JRR Tolkien's novel, starring Elijah Wood, Ian McKellen, Viggo Mortensen, Sean Astin, Christopher Lee, Liv Tyler and Orlando Bloom.
Edward Scissorhands (1990) Film4 6:55pm-9:00pm
A reclusive genius creates a boy but dies before completing him, leaving his brainchild with scissor-like blades in place of hands. A kindly woman from a nearby suburb takes pity on the lonely figure and welcomes him into her home. He quickly becomes a hit in the neighbourhood – but then his new friends start to turn against him. Tim Burton's fantasy, starring Johnny Depp, Winona Ryder, Dianne Wiest and Vincent Price.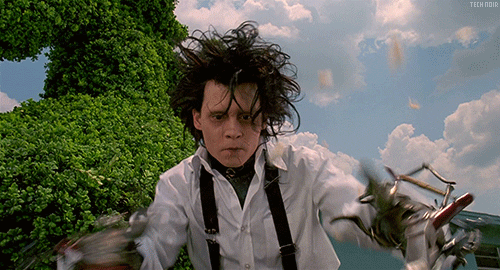 .
The Bone Collector (1999) Sony Movie Channel 9:00pm-11:35pm
A quadriplegic ex-cop is saved from the brink of suicide by a rookie female officer needing his expertise to form a psychological profile of a serial killer. The murderer is posing as a cab driver and terrorising Manhattan, and has a gruesome habit of taking trophies from his victims' bodies. Thriller, starring Denzel Washington, Angelina Jolie, Michael Rooker, Mike McGlone, Luis Guzman and Queen Latifah.
Passenger 57 (1992) ITV4 9:00pm-10:50pm
After his wife is shot dead during a robbery, a cop hands in his badge and takes up a job offer from an old friend to be a security adviser for a major transatlantic airline. On the flight taking him to his new employers in Los Angeles is an international terrorist being escorted to trial by the FBI – while the prisoner's accomplices are disguised as passengers and crew and plan to hijack the plane. Action thriller, with Wesley Snipes, Bruce Payne, Tom Sizemore, Alex Datcher, Bruce Greenwood and Elizabeth Hurley.
Whatever you're up to this weekend, always leave time to spare and remember to take some bags with you.