It's back with a bang! Buckle up and hold on tight as the latest retor movie rundown is here to help you smash your way through this weekend in total style! Ducking and diving, swooping and dipping our way around the top movie picks hitting the small screen like a rollercoaster ride, let our top picks guide your through the film fun!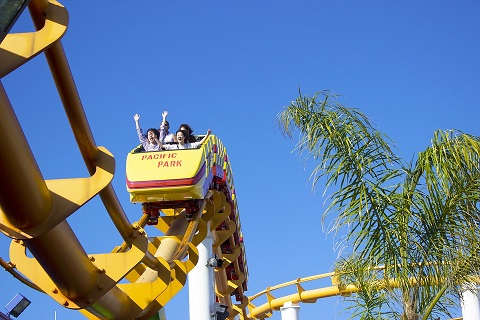 SATURDAY 8th December
Santa Claus: The Movie (1985) ITV3 10:40am-12:50pm
An impulsive elf walks out on Father Christmas during the hectic preparations for the festive season, and heads for New York determined to make a name for himself. However, he falls into the clutches of an evil toy manufacturer, who has a devilish money-making plan up his sleeve. Family fantasy adventure, starring Dudley Moore, John Lithgow, David Huddleston, Burgess Meredith and Judy Cornwell.
Apollo 13 (1995) ITV 1:20pm-4:00pm
Fact-based drama about the ill-fated 1970 Apollo 13 mission to the moon. Crew leader Jim Lovell is faced with a nightmare when the mission suffers an on-board explosion – leaving the team stranded in space with a dwindling oxygen supply while flight controllers and engineers in Houston try to find a way to bring the crew safely back to Earth. With Tom Hanks, Kevin Bacon, Bill Paxton, Ed Harris and Gary Sinise.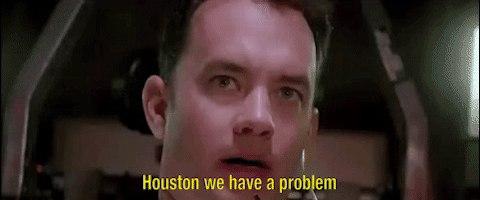 Star Wars: Episode IV – A New Hope (1977) ITV 5:55pm-8:10pm
Farm boy Luke Skywalker is thrust into an intergalactic battle between good and evil while trying to rescue a spirited princess from the clutches of the evil Darth Vader. En route, he is helped by a cocky space pilot, a veteran warrior, two bickering robots and a hairy 8ft alien. Sci-fi adventure directed by George Lucas, with Mark Hamill, Harrison Ford, Carrie Fisher, Alec Guinness and Peter Cushing.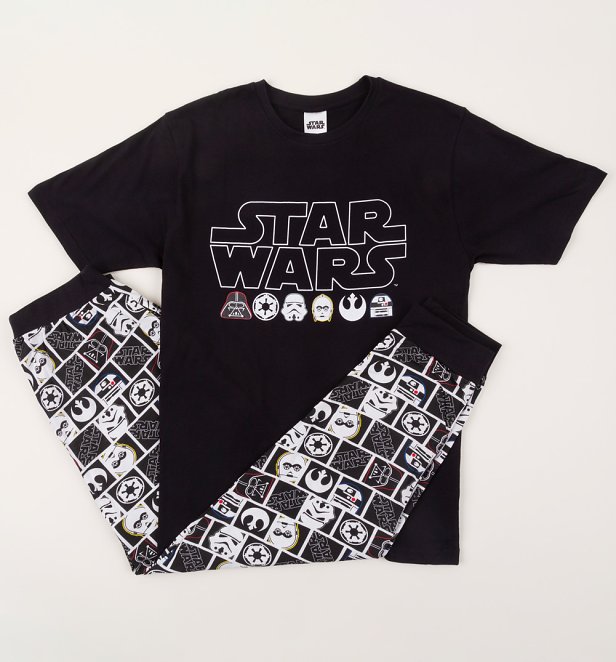 Yes Man (2008) ITV2 5:55pm-8:00pm
A depressed and anti-social loans adviser attends a self-improvement course and decides to start saying yes to every opportunity that comes his way. His outlook is immediately transformed, but he soon realises that some invitations should not be accepted and struggles to find a balance in his life. Comedy, loosely based on the autobiographical book by Danny Wallace, starring Jim Carrey, Zooey Deschanel, Bradley Cooper and John Michael Higgins.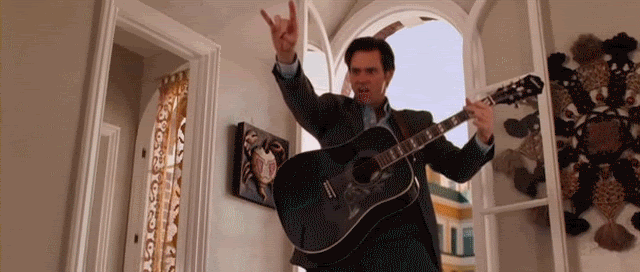 Lethal Weapon 4 (1998) 5Spike 9:00pm-11:35pm
Mismatched LAPD detectives Riggs and Murtaugh stumble across a ship transporting Chinese immigrants into the US. As they try to get to the bottom of the organisation behind the smuggling, they find themselves up against a master criminal who is an expert in martial arts and heads a triad responsible for people-trafficking and forgery. Action adventure sequel, starring Mel Gibson, Danny Glover, Rene Russo, Joe Pesci, Jet Li and Chris Rock.
First Blood (1982) ITV4 9:00pm-11:05pm
Vietnam veteran John Rambo is wrongfully arrested in a backwoods town and tested to the limits of his endurance by a brutal deputy. Rambo escapes from his cell and heads out to the woods, and with the forces of the law in hot pursuit he finally has the chance to fight them on his own terms. Action thriller, starring Sylvester Stallone, Brian Dennehy, Richard Crenna and David Caruso.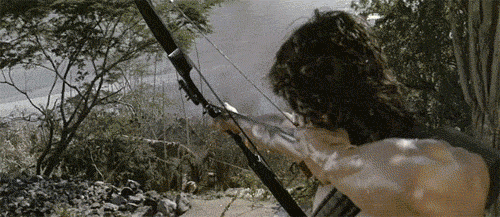 Casino (1995) Dave 10:00pm-1:50am
A gambler takes over the running of a Las Vegas casino in the 1970s. His success is threatened by the arrival of an unstable old friend, now a powerful and ambitious mobster, an investigation by the FBI and his own wife's tortured past. Martin Scorsese's crime drama, starring Robert De Niro, Joe Pesci, Sharon Stone and James Woods.
Training Day (2001) ITV4 11:05pm-1:25am
A cop embarks on his first day in narcotics, partnering a seasoned officer whose willingness to flout the rules forces him to question everything he has learnt. As they resort to extreme measures to crack a case, the rookie is left battling his conscience in a dangerous situation. Thriller, starring Denzel Washington, Ethan Hawke, Scott Glenn and Tom Berenger.
Jaws 2 (1978) ITV 11:35pm-1:30am
The seaside resort of Amity is terrorised once again by a man-eating great white shark. While police chief Brody struggles to alert the townsfolk to the magnitude of the danger, a group of teenagers – including Brody's two sons – is adrift at sea in waters hunted by the shark. Thriller sequel, starring Roy Scheider, Lorraine Gary and Murray Hamilton.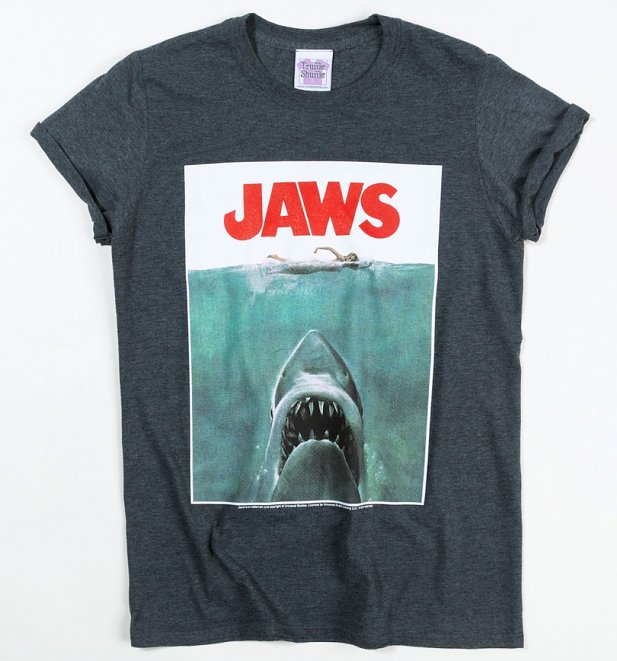 SUNDAY 9th December
101 Dalmatians (1996) Channel 5 1:55pm-4:05pm
Wicked fashion designer Cruella De Vil steals a huge litter of newborn Dalmatian puppies to turn into a magnificent coat – but the lucky pups have many four-legged friends who are determined the evil woman and her cronies will get their just deserts. Disney's live-action remake of the animated comedy adventure, starring Glenn Close, Jeff Daniels, Joely Richardson, Hugh Laurie and Mark Williams.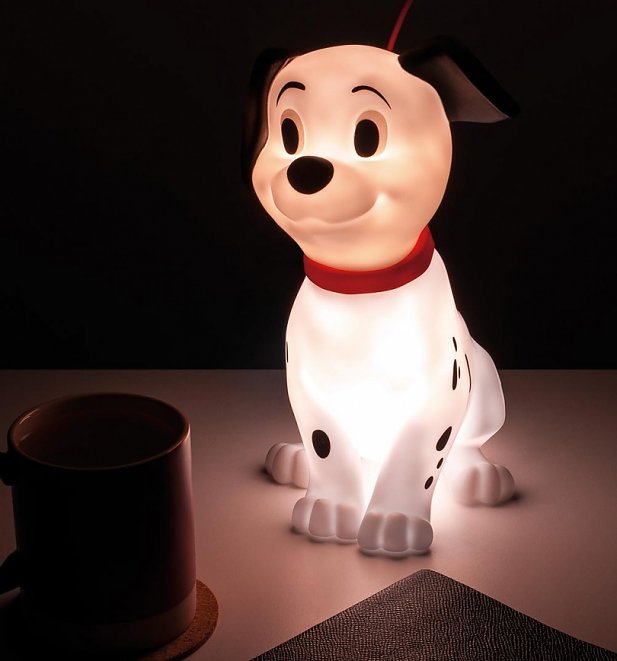 The Grinch (2000) ITV2 4:05pm-6:10pm
A little girl residing in the Christmas-obsessed town of Whoville becomes fascinated with a grouchy creature living in the mountains. But her efforts to make him part of their celebrations leave him more bitter than ever, and he resolves to ruin the festive season. Fantasy comedy, based on Dr Seuss's children's book, with Jim Carrey, Taylor Momsen, Jeffrey Tambor and Molly Shannon.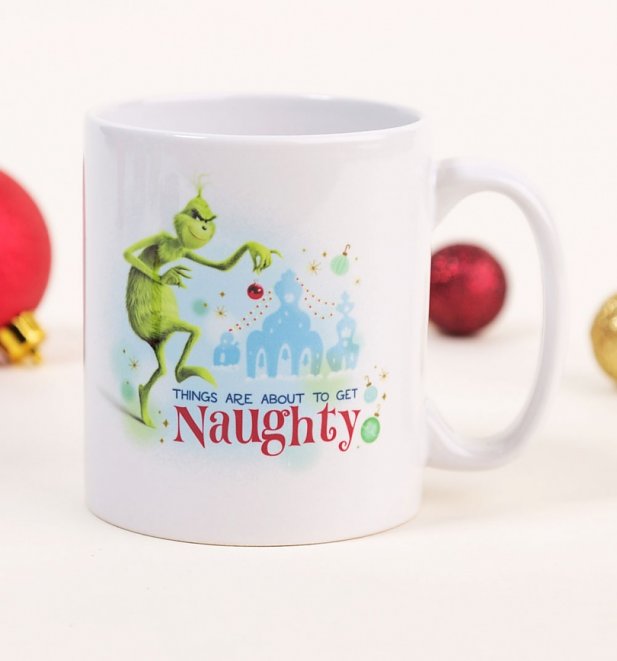 Despicable Me (2010) ITV2 6:10pm-8:00pm
A criminal mastermind hopes to seal his reputation as the greatest villain of them all by stealing the Moon. First, he needs to get his hands on a shrinking ray owned by a rival evil genius, and adopts three orphan girls to help him – but finds that fatherhood brings out his long-buried caring side. Animated comedy, with the voices of Steve Carell, Jason Segel, Russell Brand and Julie Andrews.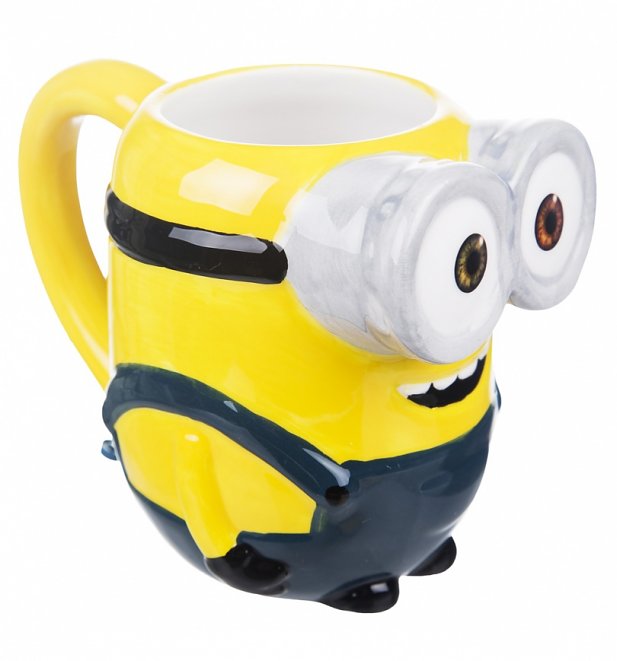 The Mask (1994) ITV2 8:00pm-10:05pm
A timid bank clerk stumbles on an ancient mask, which endows whoever wears it with untold superhuman powers, unbridled self-confidence and an irresistible charm for the ladies. Unfortunately, he earns the enmity of a local gangster for daring to flirt with his girlfriend – and when the crook gets wind of the artefact's existence, he covets the power for himself. Comic-book comedy, with Jim Carrey, Cameron Diaz, Peter Riegert and Peter Greene.
Executive Decision (1996) ITV4 9:00pm-11:45pm
Terrorists armed with the world's most lethal nerve gas take over an airliner and demand a massive ransom – and only a crack team of intelligence experts can stop them before they carry out their threat to destroy Washington, DC. Action thriller, starring Kurt Russell, Steven Seagal, Halle Berry, Oliver Platt, David Suchet and John Leguizamo.
Whatever you're up to this weekend, never understimate the power of kind words and actions. It just might make someone's day.