The weekend? So soon? Boy did that go fast! Coming your way thicker and faster than a fully loaded train on the hill, we find ourselves awash with more classic retro films that we know what to do with! Sadly, we can't watch them all, but we can sure give a whole heap of them a good go! Enjoy.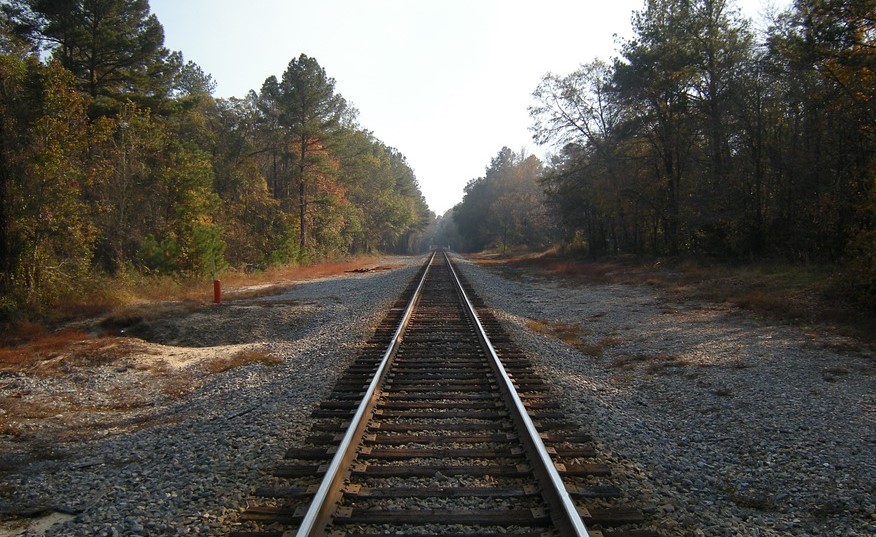 SATURDAY 26th January
Close Encounters of the Third Kind: The Director's Cut (1977) Channel 5 11:45am-2:30pm
An electrical repairman sees a fleet of UFOs flying overhead and afterwards becomes obsessed with images of a mountain, driving his wife to despair. Meanwhile, a woman develops a similar fixation after her son vanishes, and a team of scientists investigates a series of strange events around the world – until they are all drawn to Devil's Tower in Wyoming, where the aliens are about to make contact. An alternate cut of Steven Spielberg's sci-fi drama, with Richard Dreyfuss, Francois Truffaut and Teri Garr.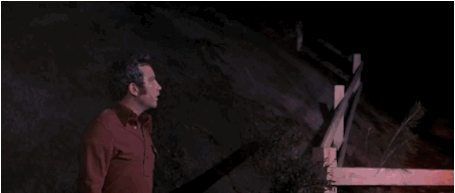 Dr Dolittle (1998) Film4 3:45pm-5:25pm
A doctor is stunned to discover he can talk to animals, and it is not long before his home and surgery are taken over by an assortment of ailing creatures in need of help. However, when the medic's odd behaviour attracts his colleagues' attention, he is forced to rely on his new-found furry friends to save him from the asylum. Comedy, starring Eddie Murphy, Ossie Davis and Oliver Platt.
Charlie's Angels (2000) Sony Movie Channel 4:45pm-6:50pm
Three private investigators are recruited to rescue a computer genius from the clutches of a rival. They discover there is more at stake than they thought, as the captive genius has created a dangerous piece of software that must not fall into the wrong hands. Action adventure, based on the TV series, starring Cameron Diaz, Drew Barrymore, Lucy Liu and Bill Murray.
Smokey and the Bandit (1977) ITV4 6:00pm-7:55pm
A truck driver accepts a challenge to deliver a consignment of beer to a party. He claims he can make the 900-mile round trip in just 28 hours, but a pompous sheriff is determined to stop him in his tracks, not least because his prospective daughter-in-law has deserted his son and hitched a ride with the unlikely hero. Comedy, starring Burt Reynolds, Jackie Gleason, Sally Field and Jerry Reed.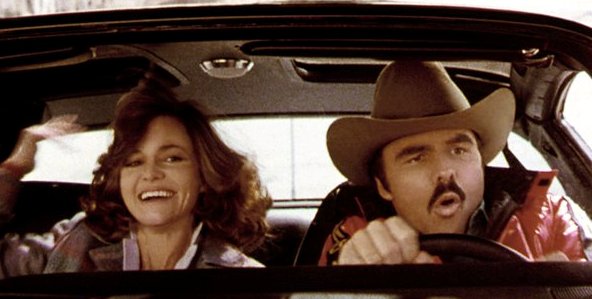 The Mummy (1999) ITV2 6:45pm-9:00pm
A soldier of fortune joins an academic and her conniving brother on an expedition to an ancient Egyptian lost city. The explorers accidentally cause the spirit of a vengeful priest with awe-inspiring supernatural powers to rise from his tomb, leading to a desperate battle for survival. Fantasy action adventure, starring Brendan Fraser, Rachel Weisz, John Hannah, Arnold Vosloo and Oded Fehr.
Ghostbusters II (1989) Sony Movie Channel 6:50pm-9:00pm
The eccentric spectre-hunters reunite to save New York from a massive river of slime generated by the citizens' negativity and nasty thoughts. Meanwhile, the spirit of a 16th-century tyrant tries to return to the land of the living by possessing the body of a toddler. Sequel to the supernatural comedy, starring Bill Murray, Sigourney Weaver, Dan Aykroyd, Harold Ramis, Rick Moranis and Ernie Hudson.

Edward Scissorhands (1990) E4 7:00pm-9:00pm
A reclusive genius creates a boy but dies before completing him, leaving his brainchild with scissor-like blades in place of hands. A kindly woman from a nearby suburb takes pity on the lonely figure and welcomes him into her home. He quickly becomes a hit in the neighbourhood – but then his new friends start to turn against him. Tim Burton's fantasy, starring Johnny Depp, Winona Ryder, Dianne Wiest and Vincent Price.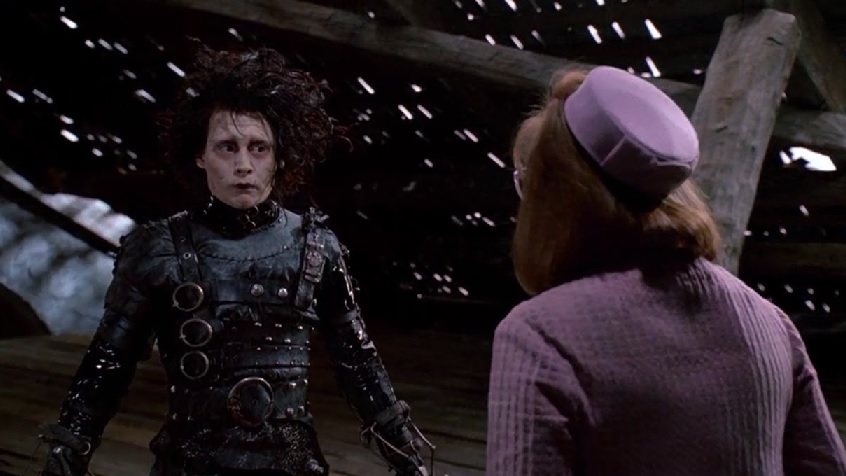 Rocky (1976) ITV 10:45pm-1:00am
Philadelphia brawler Rocky Balboa gets a shot at the world heavyweight title when current champion Apollo Creed decides to give an unknown boxer a chance in celebration of America's bicentennial. Oscar-winning drama, starring Sylvester Stallone, Burgess Meredith, Talia Shire, Burt Young and Carl Weathers.
SUNDAY 27th January
Muppet Treasure Island (1996) E4 12:00pm-2:05pm
A youngster finds a treasure map and joins an expedition searching for a famous buccaneer's lost treasure on an unexplored island. However, their mission falls foul of a band of pirates hiding out among the crew. A musical comedy based on Robert Louis Stevenson's novel, starring Tim Curry, Billy Connolly, Jennifer Saunders and Kevin Bishop alongside the puppet characters.
From Russia with Love (1963) ITV 2:15pm-4:30pm
James Bond is sent to steal a top-secret Soviet decoding machine and ends up helping its operator defect to the West. However, he discovers the mission is really a trap set by international crime syndicate Spectre, and struggles to evade his would-be assassins. Spy thriller, starring Sean Connery, Robert Shaw, Daniela Bianchi and Lotte Lenya.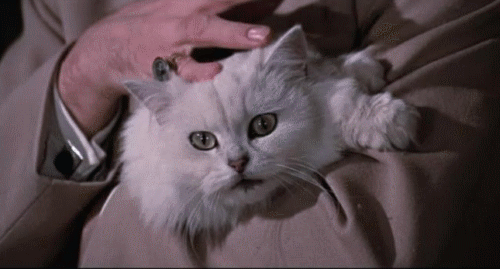 Charlie and the Chocolate Factory (2005) Channel 5 3:45pm-6:00pm
Penniless Charlie Bucket is one of five lucky children who find a golden ticket in a chocolate bar, winning a once-in-a-lifetime tour of eccentric recluse Willy Wonka's magical sweet company. Unfortunately, the other winners each face a grim fate when they start to misbehave. Tim Burton's children's fantasy, based on Roald Dahl's novel, starring Johnny Depp, Freddie Highmore, Helena Bonham Carter, and Deep Roy playing all the Oompa Loompas.

Antz (1998) ITV2 4:00pm-5:45pm
A neurotic worker ant passes himself off as a soldier to impress a princess. However, he provokes a jealously ambitious general with an accidental act of heroism – so he and his beloved decide to flee the brutal colony and go in search of the promised land of Insectopia. Animated comedy, with the voices of Woody Allen, Sharon Stone, Gene Hackman and Sylvester Stallone.
Short Circuit (1986) Film4 4:25pm-6:25pm
A military robot is struck by lightning and develops a mind of its own. The machine embarks on a series of comic misadventures, but the company that made him wants him back. He realises his only hope is to convince the scientist who invented him that he really is alive. Sci-fi comedy adventure, starring Steve Guttenberg, Ally Sheedy and Fisher Stevens.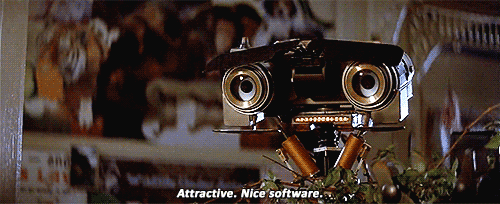 The Hobbit: An Unexpected Journey (2012) ITV2 5:45pm-9:00pm
Unassuming hobbit Bilbo Baggins is pulled out of his comfortable life when Gandalf the wizard volunteers him for a dangerous quest. He joins a party of dwarves who are on a mission to reclaim their lost homeland, which has been taken over by a dragon. When the group journeys into the Misty Mountains, Bilbo becomes separated from the dwarves and falls into a cave, where he finds himself confronted by Gollum and forced to play a riddle game. It is set in Middle-earth 60 years before the events of The Lord of the Rings and is the first part of Peter Jackson's fantasy adventure trilogy based on JRR Tolkien's novel, starring Martin Freeman, Ian McKellen, Richard Armitage, James Nesbitt, Ken Stott, Cate Blanchett, Ian Holm and Christopher Lee.
X-Men 2 (2003) Film4 6:25pm-9:00pm
Mutant heroes the X-Men are forced into an uneasy alliance with arch-enemy Magneto to battle a common foe. Following an attempt on the US president's life, a sinister military scientist launches a raid on Professor Xavier's school and hatches a plan to rid the world of all mutants. Superhero adventure sequel, starring Hugh Jackman, Patrick Stewart, Ian McKellen, Alan Cumming, Halle Berry and Brian Cox.
The Day After Tomorrow (2004) E4 8:00pm-10:20pm
A climatologist warns global warming will soon result in destructive freak weather or even another ice age. He thinks the world still has time to prepare for the worst, but the crisis happens almost immediately – and as storms, earthquakes and hurricanes strike in terrifying fashion, he races across America to rescue his son from a frozen New York. Disaster thriller, with Jake Gyllenhaal and Dennis Quaid.
Fun fact: 20th Century Fox invited a group of scientists to preview the film, to test their reactions to the science used in the film. None of the scientists were impressed with what they saw, although most conceded that the movie was enjoyable nonsense.
Air Force One (1997) 5STAR 9:00pm-11:30pm
The American president is forced to take drastic measures to save his family when their plane is hijacked by Russian terrorists demanding the release of a jailed radical general. Meanwhile, the vice president tries to manage the crisis from Washington and has to decide whether to shoot the aircraft down. Action thriller, starring Harrison Ford, Gary Oldman, Glenn Close, Dean Stockwell and William H Macy.
Jaws 3 (1983) ITV4 9:00pm-11:05pm
A shark is captured by divers and put on display in a Florida marine centre, where it ultimately dies. However, examination of the body reveals the seemingly fully-grown shark was actually a baby – and its enormous, ferocious mother soon comes looking for it. Thriller sequel, originally released in cinemas in 3D, starring Dennis Quaid, Simon MacCorkindale, Louis Gossett Jr and Bess Armstrong.
Whatever you're up this weekend, remember that sometimes the quietest people in the room often have the most interesting things to say.