You know those days where it feels like all your Christmases have come at once? Well… THIS is one of those days!
We're super excited to reveal some totally amazing and completely exclusive new designs to our site that were created by none other than our warehouse superhero Captain Ron!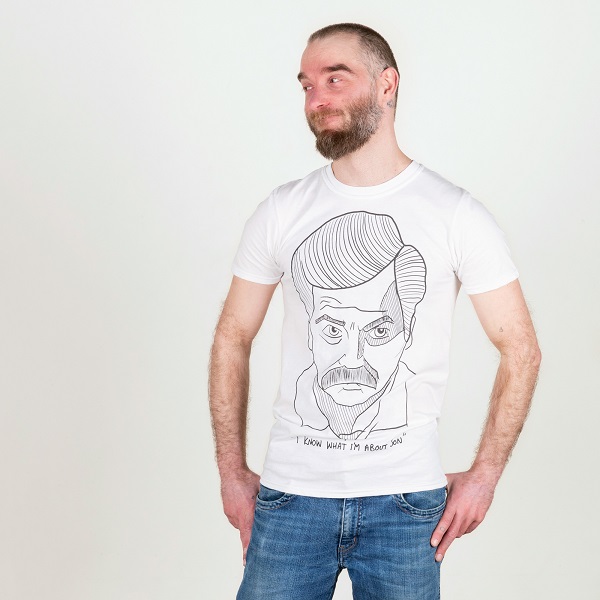 Inspired by some of our favourite characters and personalities, Ron has created us this awesome Ron Swanson inspired TShirt…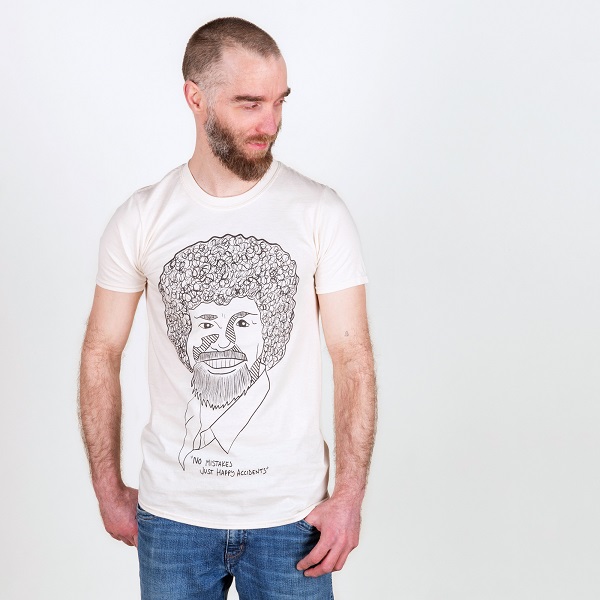 As well as this totally creative Happy Accidents TShirt and both are now yours to buy in both men's and women's styles!
To dive a little deeper into the world of Ron and why he has created these, we caught up with him between packing your orders to ask some questions. Let's go!
So Ron, what the heck do you do at Truffle Towers and how long have you been here?
I've been Captain of the TruffleShuffle warehouse for many a year. From its schooner days to the Brigantine it is now. I make sure the crew are ship shape and prepared for whatever the seas throw at us.
Clearly, you love to draw, but how long have you been into creating your own artwork?
Ever since I've had the ability of cognitive thought. My first memories are of drawing things or chewing on crayons. Red is still my favourite flavour.
Who are some of your favourite artists, anyone particularly inspires you?
I find all artists inspiring in some way from my 6-year-old niece to the surrealists like Joan Miro.
As a fellow artist, has the work of the legendary Bob ever inspired you or offered any advice through the years?
How could you not be inspired by somebody with a philosophy like Bob's? "We have no limits to our world. We're only limited by our imagination.".
How about Ron, do you identify with Ron Swanson at all? What could we all learn from him?
Sure from the name and the love of meat foods and whisky he's another man with a great philosophy on life. "Never half-ass two things. Whole-ass one thing.".
If you could create your DREAM TShirt, what would you put on it? (Perhaps something to look out for!)
Picture an army of Vikings riding a pack of wolves into battle and you're nearly there.
As you can imagine, we're huuuugely proud of our Captain Ron and these fantastic designs and are so happy to have them on the site at last. Head over and take a look to see them in their full glory.
Don't forget to let us know what you think too! Should we ask Ron to do more? Which other designs would you most like to see?