Well lookie here! Rolling its way over the hill, another classic filled retro movie weekend is with us and ready to add a whole heap of fun to our day!
Packing some serious punch this weekend, here are a few of our favourite movies hitting your screens. But which will you pick?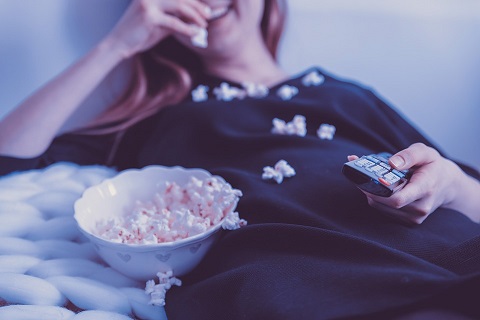 SATURDAY 14th September
A League of Their Own (1992) Sony Movies 11:10am-1:45pm
An alcoholic former professional player reluctantly agrees to train an all-female baseball team during the Second World War. With star player Dottie Hinson and her sister Kit on board, they look set to dominate the league – until sibling rivalry rears its head. Comedy-drama, starring Geena Davis, Lori Petty, Tom Hanks and Madonna.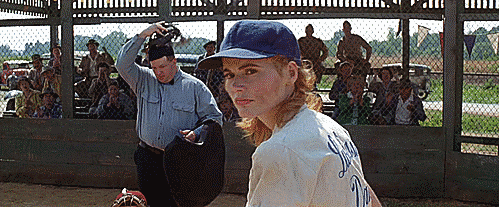 .
Vertical Limit (2000) Sony Movies 1:45pm-4:00pm
A wildlife photographer is forced to master his fears and the elements as he leads an expedition to climb K2, the world's second-highest mountain, on a desperate mission to rescue his estranged sister and her fellow mountaineers, who have fallen into a crevasse. Action-adventure, starring Chris O'Donnell, Bill Paxton, Scott Glenn and Robin Tunney.

One Fine Day (1996) Film4 4:20pm-6:30pm
The working day for two mismatched single professionals is thrown into turmoil when their children have to stay at home after missing a school trip. The pair agree to take it in turns to babysit while struggling to stick to their hectic schedules – but during the course of the day their feelings for each other blossom unexpectedly. Romantic comedy, starring George Clooney, Michelle Pfeiffer, Charles Durning and Mae Whitman.
Space Jam (1996) ITV2 5:15pm-7:00pm
Aliens arrive on Earth to abduct the Looney Tunes gang as a new attraction at their failing intergalactic theme park. To keep their freedom, Bugs Bunny and friends challenge the invaders to a high-stakes basketball game, calling on Michael Jordan to save the day and send the extraterrestrials back where they came from. Live-action and animated comedy, starring Bill Murray and Danny DeVito, with the voices of Billy West and Bill Farmer.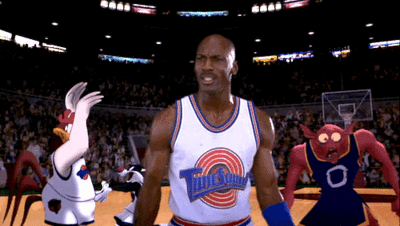 .
Wallace & Gromit in The Curse of the Were-Rabbit (2005) BBC One 5:20pm-6:40pm
Inventor Wallace and his canine sidekick Gromit have set up a pest-control service, and are called in to stop rabbits overrunning a garden show. However, the pair are overwhelmed when a destructive giant bunny arrives on the scene, while an interfering aristocrat contrives to make matters worse. Nick Park's Oscar-winning animated adventure, with the voices of Peter Sallis, Ralph Fiennes and Helena Bonham Carter.
Wallace and Gromit Merchandise
.
Rocky (1976) 5Spike 9:00pm-11:25pm
Philadelphia brawler Rocky Balboa gets a shot at the world heavyweight title when current champion Apollo Creed decides to give an unknown boxer a chance in celebration of America's bicentennial. Oscar-winning drama, starring Sylvester Stallone, Burgess Meredith, Talia Shire, Burt Young and Carl Weathers.
.
Austin Powers: International Man of Mystery (1997) 5STAR 9:00pm-10:55pm
A velvet-clad, sex-crazed secret agent from the 1960s agrees to be put into a state of suspended animation after his arch-enemy escapes justice. Thirty years later he is defrosted to do battle with the power-mad villain again, but the mission proves nearly as daunting for him as getting to grips with 1990s social values. Spoof spy adventure, with Mike Myers, Elizabeth Hurley, Mimi Rogers, Michael York and Robert Wagner.
Air Force One (1997) Sony Movies 9:00pm-11:30pm
The American president is forced to take drastic measures to save his family when their plane is hijacked by Russian terrorists demanding the release of a jailed radical general. Meanwhile, the vice president tries to manage the crisis from Washington and has to decide whether to shoot the aircraft down. Action thriller, starring Harrison Ford, Gary Oldman, Glenn Close, Dean Stockwell and William H Macy.
SUNDAY 15th September
Matilda (1996) Sony Movies 2:15pm-4:20pm
A gifted youngster is packed off by her selfish parents to the prison-like Crunchem Hall School. Once there, she befriends a sweet-natured teacher who convinces her that not all grown-ups are bad – and urges her to use her special powers to turn the tables on the nasty headmistress. Fantasy comedy, adapted from the children's book by Roald Dahl, with Mara Wilson, Pam Ferris, Embeth Davidtz, Rhea Perlman and Danny DeVito, who also directed.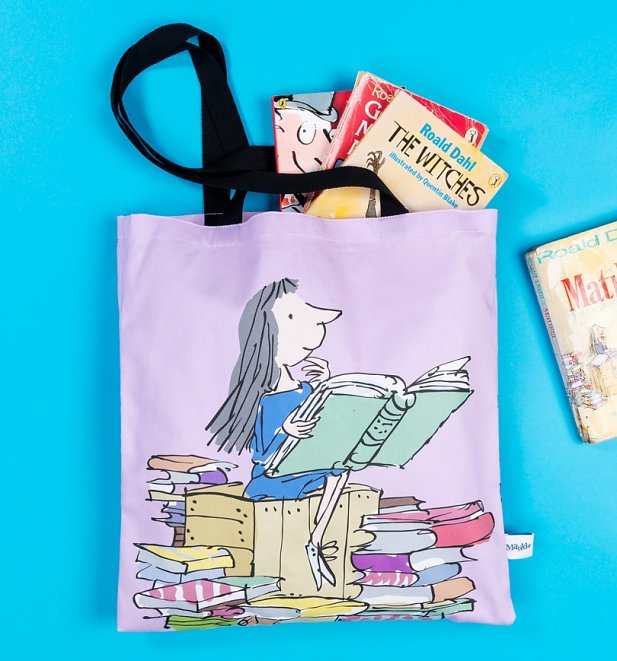 .
Sister Act 2: Back in the Habit (1993) Channel 4 4:20pm-6:30pm
A cabaret singer who once hid out in a convent is reunited with the nuns she befriended, who now need her help. She poses as a member of the order once more and joins the staff of a Catholic school threatened with closure, where she aims to make a success of the resident choir. Comedy sequel, starring Whoopi Goldberg, Kathy Najimy, Lauryn Hill, Maggie Smith and James Coburn.
Beauty and the Beast (1991) ITV2 6:20pm-8:00pm
A bookish woman agrees to take her father's place as a prisoner of a fearsome monster living in a castle deep in the forest. She gradually grows to see a gentler, more human side to her hideous host and comes to realise she may be able to break the curse that turned him into a beast in the first place. Disney animated fantasy, with the voices of Paige O'Hara and Robby Benson.
Beauty and the Beast Merchandise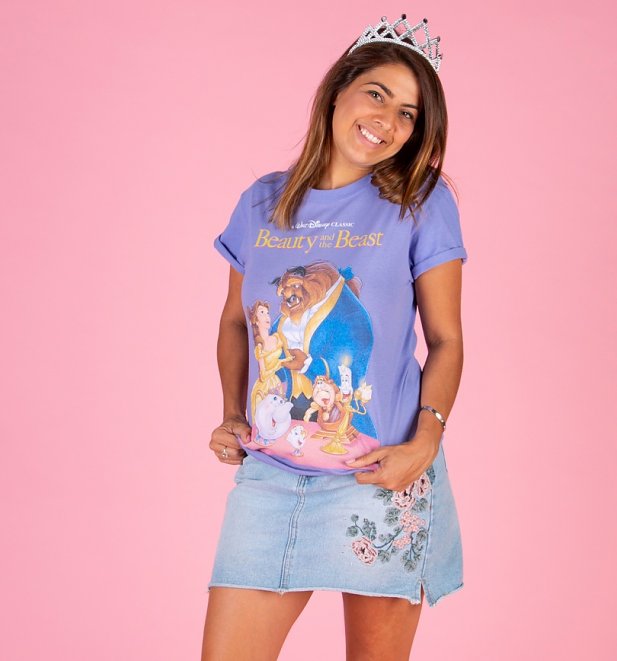 .
Rocky II (1979) 5Spike 9:00pm-11:25pm
Philadelphia boxer Rocky Balboa quits the ring to marry his sweetheart and become a father. However, times prove hard and money is tight, so when Balboa is offered another shot at Apollo Creed's heavyweight title, the fighter is lured out of retirement. Drama sequel, starring Sylvester Stallone, Talia Shire, Carl Weathers, Burt Young and Burgess Meredith.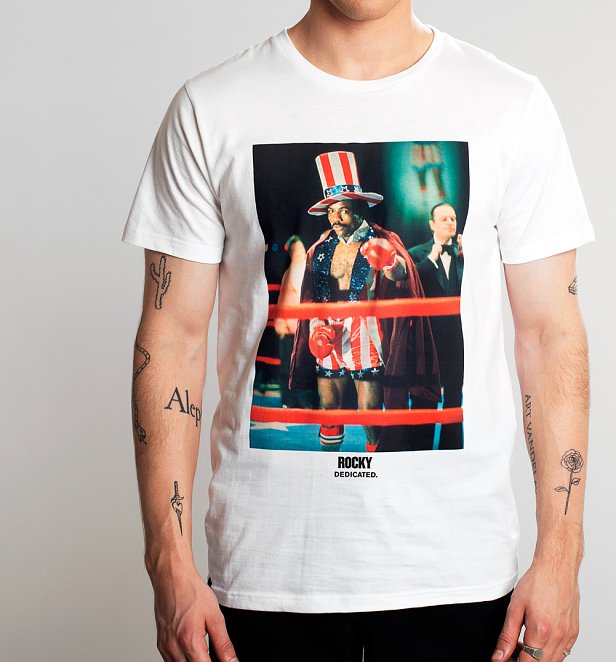 .
Cruel Intentions (1999) 5Star 10:10pm-12:15am
A spoilt wealthy teenager challenges her equally cruel stepbrother to seduce a newcomer at their school, who has pledged to remain a virgin until she marries. The practised charmer agrees to the task – especially since his stepsister has offered to sleep with him if he succeeds – only to find himself falling in love. A drama based on Dangerous Liaisons, with Ryan Phillippe, Reese Witherspoon, Sarah Michelle Gellar and Selma Blair.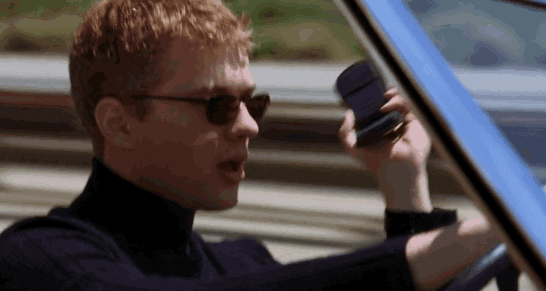 .
Whatever you're up to this weekend, always remember that nothing ever stays the same. Enjoy the things you like now and don't forget that the things you don't like also probably won't be forever.