Tis that time again readers! We're swinging from branch to branch through the thick jungle of movies this weekend to grab onto and highlight the very best retro classics out there. Will you be swinging by and of these?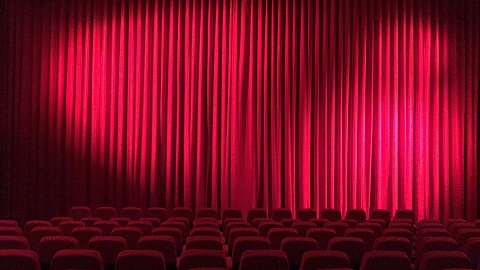 SATURDAY 21st September
Big Daddy (1999) 5STAR 12:35pm-2:25pm
An immature 32-year-old is heartbroken when his girlfriend walks out on him. In a plan to win her back, he volunteers to look after his flatmate's five-year-old son, thus demonstrating he is finally ready to grow up. However, his ideas of childcare prove unconventional and chaos quickly ensues. Comedy, with Adam Sandler, Joey Lauren Adams, Jon Stewart, Josh Mostel, Leslie Mann, Rob Schneider and Kristy Swanson, alongside Steve Buscemi in a cameo role.
The Witches (1990) ITV 1:15pm-3:00pm
A boy goes on holiday with his grandmother to a seaside hotel hosting a convention of witches, who have come together to hear their leader's plan to turn all the children in England into mice. When the chief hag discovers the young lad eavesdropping at their meeting, she decides to make him one of her first victims. Children's fantasy directed by Nicolas Roeg, based on the book by Roald Dahl, and starring Anjelica Huston, Mai Zetterling, Jasen Fisher, Jane Horrocks, Rowan Atkinson and Brenda Blethyn.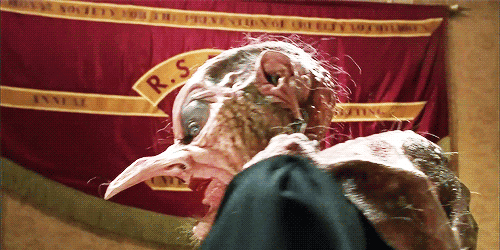 .

Space Jam (1996) ITV2 3:40pm-5:25pm
Aliens arrive on Earth to abduct the Looney Tunes gang as a new attraction at their failing intergalactic theme park. To keep their freedom, Bugs Bunny and friends challenge the invaders to a high-stakes basketball game, calling on Michael Jordan to save the day and send the extraterrestrials back where they came from. Live-action and animated comedy, starring Bill Murray and Danny DeVito, with the voices of Billy West and Bill Farmer.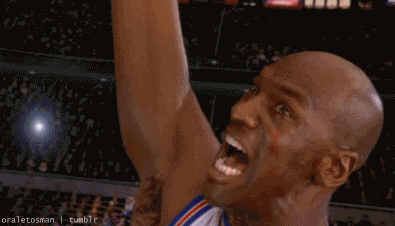 .
The Lord of the Rings: The Two Towers (2002) ITV2 5:25pm-9:00pm
Frodo and Sam continue their quest to destroy the all-powerful ring, bringing them face to face with the magical artefact's twisted former owner Gollum. Meanwhile, their allies prepare to make a desperate last stand against the vast armies of the corrupted wizard Saruman, who has declared war on a neighbouring kingdom. Part two of Peter Jackson's fantasy adventure trilogy, starring Elijah Wood, Sean Astin, Viggo Mortensen, Ian McKellen, Billy Boyd, Dominic Monaghan, Andy Serkis and Christopher Lee.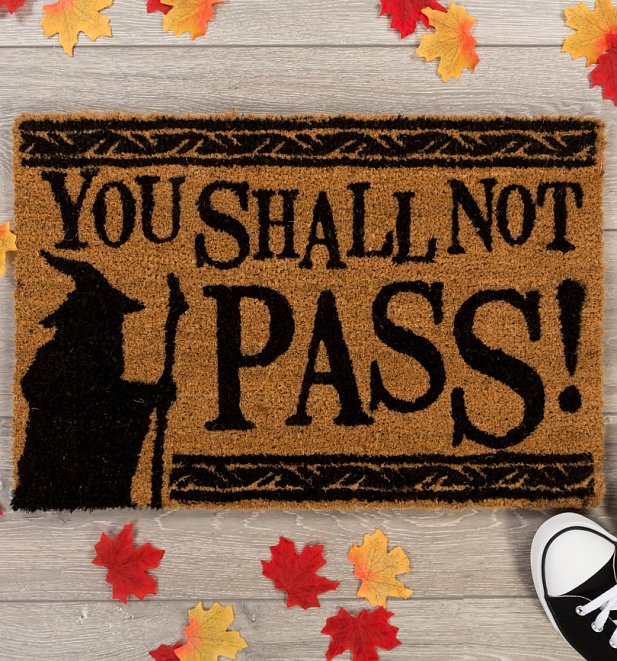 .
Rocky III (1982) 5Spike 9:00pm-11:00pm
World heavyweight boxing champion Rocky Balboa settles down into a life of luxury – but a cloud appears on the horizon in the shape of ambitious contender Clubber Lang, whose brutal fighting style represents a serious threat to his title. Drama, starring Sylvester Stallone, Mr T, Burgess Meredith, Talia Shire, Burt Young, Carl Weathers and Hulk Hogan.
.
Lethal Weapon 2 (1989) ITV4 9:05pm-11:25pm
Headstrong cop Martin Riggs and his cautious partner Roger Murtaugh stumble across a plot by a South African diplomat to launder drugs money by shipping gold coins into the US via his embassy. Protected by diplomatic immunity, the crook looks certain to evade the law – while his chief henchman has a connection to Riggs' traumatic past. Action thriller sequel, with Mel Gibson, Danny Glover, Joe Pesci, Joss Ackland, Derrick O'Connor and Patsy K.
Jackie Brown (1997) Dave 10:00pm-1:10am
An air hostess is arrested for smuggling drugs and money into the US for a local arms dealer. Realising her life may be in danger she leaves jail with a plan to stay one step ahead by playing the criminal and the police off against each other. Quentin Tarantino's crime drama, based on the novel Rum Punch by Elmore Leonard, starring Pam Grier, Robert Forster, Robert De Niro, Samuel L Jackson, Bridget Fonda, Michael Keaton and Michael Bowen.
Die Hard 2 (1990) Channel 4 10:55pm-1:15am
Tough cop John McClane arrives at an airport to pick up his wife but finds himself plunged into a bloody life-or-death struggle. He must battle terrorists who have seized control of the terminal as part of a campaign to secure the release of a convicted drug baron. Action thriller sequel, starring Bruce Willis, Bonnie Bedelia, William Sadler, Franco Nero and William Atherton.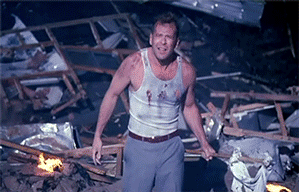 .
Cruel Intentions (1999) 5STAR 11:10pm-1:20am
A spoilt wealthy teenager challenges her equally cruel stepbrother to seduce a newcomer at their school, who has pledged to remain a virgin until she marries. The practised charmer agrees to the task – especially since his stepsister has offered to sleep with him if he succeeds – only to find himself falling in love. A drama based on Dangerous Liaisons, with Ryan Phillippe, Reese Witherspoon, Sarah Michelle Gellar and Selma Blair.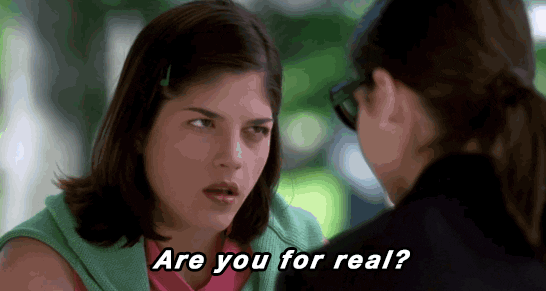 .
The Talented Mr Ripley (1999) BBC Two 11:15pm-1:25am
A man agrees to travel to Italy and persuade a businessman's spoiled son to return home. Before long he develops a taste for the high life, and decides to get in on the action – first by befriending the rich and beautiful people, and then by taking the drastic measure of assuming his new-found friend's identity. Anthony Minghella's thriller, starring Matt Damon, Jude Law, Gwyneth Paltrow and Cate Blanchett.
SUNDAY 22nd September
The Borrowers (1997) Film4 1:05pm-2:50pm
A family of four-inch-high people living beneath the floorboards of an ordinary human home help the owner's son fight back when a dastardly lawyer plans to demolish the house and make way for a luxury apartment block. Children's fantasy, starring John Goodman, Jim Broadbent, Celia Imrie, Flora Newbigin and Tom Felton.
Volcano (1997) Channel 4 3:25pm-5:30pm
A river of molten lava spews from an erupting volcano onto the streets of Los Angeles, prompting the head of a crisis agency to team up with an intrepid scientist in a frantic and dangerous bid to save the city's residents. Disaster thriller, starring Tommy Lee Jones, Anne Heche, Gaby Hoffmann, Keith David and Don Cheadle.
Teen Wolf (1985) Film4 4:35pm-6:25pm
A teenage misfit is initially dismayed to learn he is a werewolf as a result of a hereditary curse. He finds there are advantages as he becomes a local celebrity, while his enhanced agility makes him the star player of his school's basketball team – but fame quickly goes to his head. Comedy, starring Michael J Fox, James Hampton and Susan Ursitti.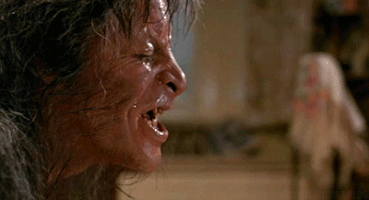 .
Beauty and the Beast (1991) ITV2 5:00pm-6:45pm
A bookish woman agrees to take her father's place as a prisoner of a fearsome monster living in a castle deep in the forest. She gradually grows to see a gentler, more human side to her hideous host and comes to realise she may be able to break the curse that turned him into a beast in the first place. Disney animated fantasy, with the voices of Paige O'Hara and Robby Benson.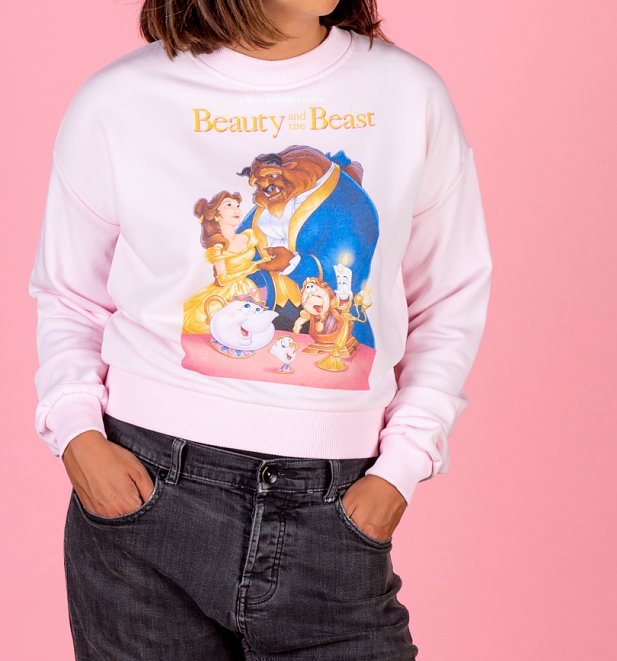 .
The Lord of the Rings: The Return of the King (2003) ITV2 6:45pm-10:35pm
As hobbits Frodo and Sam near the end of their journey into the dark lands of Mordor to destroy the One Ring, the evil Sauron unleashes the full might of his armies on Middle-earth. Meanwhile, Aragorn must fulfil his destiny of becoming king by leading his people into a climactic battle with the forces of darkness. Conclusion of the fantasy adventure trilogy, starring Elijah Wood, Viggo Mortensen, Ian McKellen and Sean Astin.
Rocky IV (1985) 5Spike 9:00pm-10:50pm
The Italian Stallion agrees to help former champion Apollo Creed train for a match against a seemingly invincible boxer from the Soviet Union, only to see his friend die as a result of injuries sustained in the fight. Rocky vows to avenge him and prepares to take on the Russian heavyweight in his own country. Drama sequel, directed by and starring Sylvester Stallone. With Dolph Lundgren, Talia Shire, Carl Weathers and Brigitte Nielsen.
.
Whatever you're up to this weekend, always have biscuits handy and make sure you're going to be around when the washing is done so it's not in there too long.