Rain, rain, go away… come again another day! With Summer feeling like a far long and distant past (boohoo), we're fully embraced with the wet and wild of a British Autumn which can only mean one thing… it's time to bust out the classic films and wait it out until Christmas!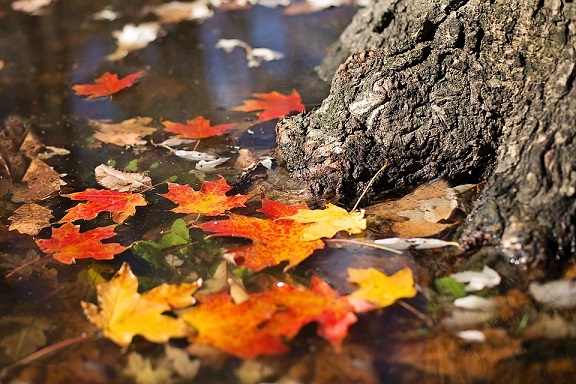 SATURDAY 5th October
Free Willy (1993) ITV 2:15pm-4:25pm
A troubled youngster befriends a captive killer whale while working at a marine park. However, their friendship looks set to be short-lived when he learns the park's greedy owners plan to kill the animal, forcing the boy into a race against time to release the creature back into the ocean. Family drama, starring Jason James Richter, Lori Petty and Michael Madsen.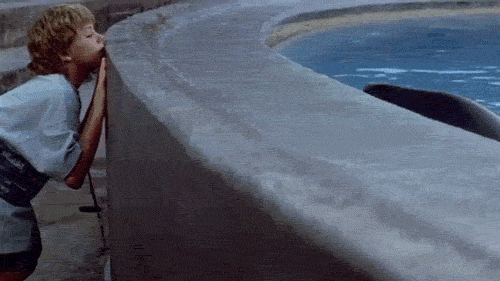 .

Beethoven (1992) ITV2 2:50pm-4:35pm
An all-American family adopts a huge St Bernard, but the father is dismayed when it turns into a one-dog disaster zone. He insists the mutt must go to a new home, but when it is kidnapped by a crooked vet, dad has a change of heart and races to the rescue. Comedy, starring Charles Grodin, Bonnie Hunt, Oliver Platt and David Duchovny.
Home Alone 2: Lost in New York (1992) Film4 4:30pm-6:50pm
Hapless youngster Kevin somehow manages to catch the wrong plane and finds himself heading for New York, while his family jets off to Florida. Having got his hands on his father's credit card, he is enjoying the good life staying in a luxury hotel – until he bumps into two familiar burglars with an axe to grind. Comedy sequel, starring Macaulay Culkin, Joe Pesci, Daniel Stern, Brenda Fricker and Tim Curry.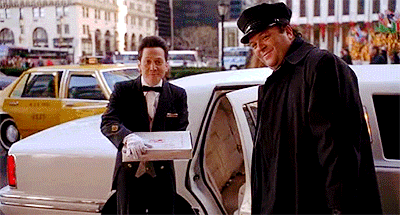 .
Captain America: Civil War (2016) ITV2 6:15pm-9:00pm
The Avengers are divided over a system of government control for their actions, leading to war between them. However, before Iron Man's side clashes with Captain America's, Tony Stark recruits extra help in the form of a brilliant young crime-fighter called Spider-Man. Superhero adventure, starring Chris Evans, Robert Downey Jr and Scarlett Johansson.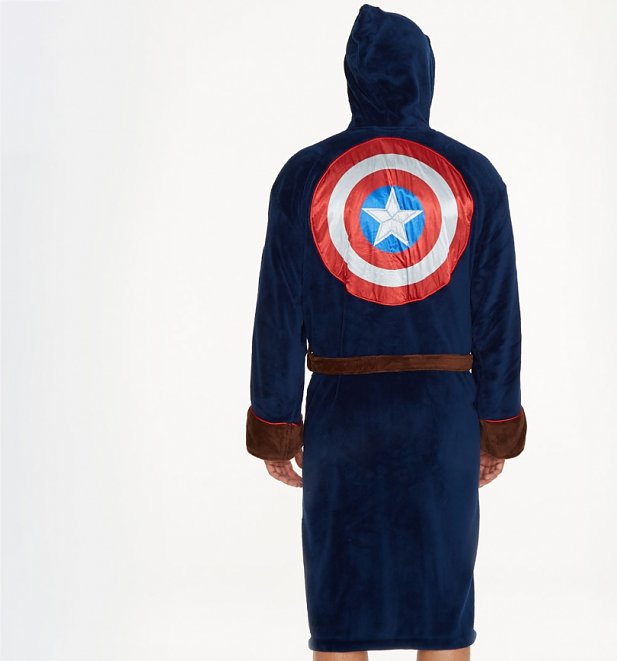 .
Superbad (2007) Dave 10:00pm-12:30am
Two teenage friends are on the brink of going to different colleges, so decide to mark the event by going to a party where they hope to lose their virginity. However, they have promised to supply the booze for the event, a task that proves much harder than expected because they are under age. Unfortunately, when a friend steps in to help, the situation gets even worse. Comedy, starring Jonah Hill, Michael Cera and Christopher Mintz-Plasse.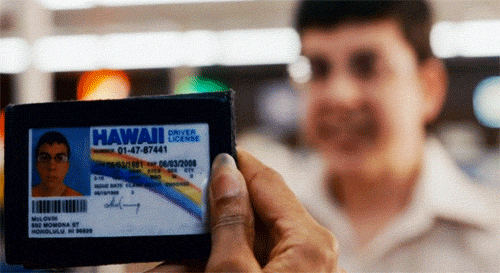 .
Lethal Weapon 4 (1998) ITV4 10:10pm-12:40am
Mismatched LAPD detectives Riggs and Murtaugh stumble across a ship transporting Chinese immigrants into the US. As they try to get to the bottom of the organisation behind the smuggling, they find themselves up against a master criminal who is an expert in martial arts and heads a triad responsible for people-trafficking and forgery. Action-adventure sequel, starring Mel Gibson, Danny Glover, Rene Russo, Joe Pesci, Jet Li and Chris Rock.
SUNDAY 6th October
Free Willy 2: The Adventure Home (1995) ITV 11:00am-1:00pm
The friendly whale is reunited with Jesse, the boy who saved him from captivity. Jesse and his younger half-brother Elvis take time out from a family holiday to help save Willy and his pod from the danger posed by oil spilling from a crippled tanker. Family adventure, starring Jason James Richter, Michael Madsen, August Schellenberg and Francis Capra.
Harry Potter and the Philosopher's Stone (2001) ITV 3:35pm-6:35pm
An orphaned boy endures a miserable childhood until he discovers he has magical powers and enrols at a special school for young wizards. However, his suspicions are aroused by a sinister teacher who seems to be up to no good. Fantasy adventure, adapted from the first of JK Rowling's books, starring Daniel Radcliffe, Rupert Grint, Emma Watson, Robbie Coltrane, Alan Rickman and Richard Harris.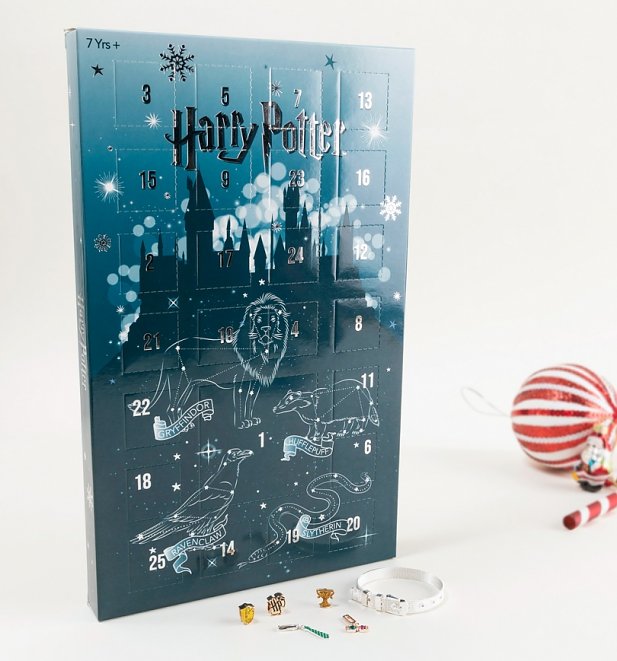 .
Back to the Future (1985) E4 6:40pm-9:00pm
Teenager Marty McFly travels back to the 1950s in a time machine built by his eccentric inventor friend. The return journey proves tricky enough, but he also accidentally alters the sequence of events that led to his parents falling in love – and has to persuade his future dad to win his mother's heart, or he will never be born. Sci-fi comedy adventure, starring Michael J Fox, Christopher Lloyd, Lea Thompson and Crispin Glover.
.
X-Men: The Last Stand (2006) Film4 6:45pm-8:50pm
The mutant heroes return to face a battle on three fronts. Arch-enemy Magneto is back with an army of followers, while a corporation has created a drug that permanently robs mutants of their powers. Meanwhile, their former ally Jean Grey has returned from the dead as the destructive and seemingly unstoppable Phoenix. The third instalment of the superhero saga, starring Hugh Jackman, Ian McKellen, Famke Janssen, Halle Berry and Kelsey Grammer.
Jurassic Park (1993) ITV2 7:25pm-10:00pm
Scientists are given a sneak preview of a safari park inhabited by genetically engineered dinosaurs created by an eccentric tycoon. However, it all goes wrong when a greedy employee sabotages the security systems, allowing the prehistoric beasts to roam free and hunt the visitors. Steven Spielberg's action-adventure, starring Sam Neill, Laura Dern, Jeff Goldblum, Richard Attenborough and Samuel L Jackson.
Jurassic Park Christmas Clothing
.
Blade II (2002) 5Star 9:00pm-11:25pm
The half-vampire swordsman teams up with his lifelong foes to defeat mutant bloodsuckers who lack many of the usual weaknesses of their kind and are preying on humans and vampires alike. Guillermo del Toro's fantasy action thriller sequel, starring Wesley Snipes, Kris Kristofferson, Leonor Varela, Norman Reedus and Luke Goss.
Whatever you're up to this weekend, remember to dry your shoes out before you might need them again. Trust us.