Splashing its way through the ever-growing puddles, another retro movie rundown is here to lead the way through the weekend! Packed with action, drama and a few laughs along the way, let our guide be the think and warm jumper that keeps you cosy and warm. Enjoy!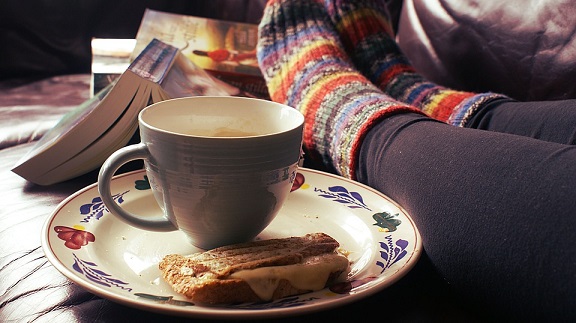 SATURDAY 12th October
Baby's Day Out (1994) E4 12:30pm-2:30pm
Three bungling kidnappers hatch a plan to pose as society reporters and snatch the baby son of a wealthy couple. However, the infant escapes on to the streets of New York, evading the crooks' every attempt to recapture him. Comedy, starring Joe Mantegna, Lara Flynn Boyle, Joe Pantoliano and Brian Haley.
George of the Jungle (1997) 5STAR 2:00pm-3:50pm
An American heiress on holiday in Africa gets stranded in the wilderness but is rescued by a primitive man who was raised by apes. When her cruel fiancee takes her back to the States, the besotted king of the jungle follows but is unprepared for modern living. A comedy based on the TV cartoon series, starring Brendan Fraser, Leslie Mann, Thomas Haden Church and Richard Roundtree.

Jurassic Park (1993) ITV2 6:00pm-8:35pm
Scientists are given a sneak preview of a safari park inhabited by genetically engineered dinosaurs created by an eccentric tycoon. However, it all goes wrong when a greedy employee sabotages the security systems, allowing the prehistoric beasts to roam free and hunt the visitors. Steven Spielberg's action-adventure, starring Sam Neill, Laura Dern, Jeff Goldblum, Richard Attenborough and Samuel L Jackson.
Jurassic Park Christmas Jumpers
.
Waterworld (1995) 5Spike 9:00pm-11:45pm
In the future, environmental disasters have left the planet flooded. A web-footed mutant mariner helps a woman and an orphan girl search for a mythical haven of dry land, with the help of a map tattooed on the child's back – but in the process has to fend off a villainous crew of nicotine-addicted pirates. Sci-fi adventure, starring Kevin Costner, Dennis Hopper, Jeanne Tripplehorn, Tina Majorino and Rick Aviles.
Passenger 57 (1992) ITV4 10:05pm-11:55pm
After his wife is shot dead during a robbery, a cop hands in his badge and takes up a job offer from an old friend to be a security adviser for a major transatlantic airline. On the flight taking him to his new employers in Los Angeles is an international terrorist being escorted to trial by the FBI – while the prisoner's accomplices are disguised as passengers and crew and plan to hijack the plane. Action thriller, with Wesley Snipes, Bruce Payne, Tom Sizemore, Alex Datcher, Bruce Greenwood and Elizabeth Hurley.
The Client (1994) BBC One 11:35pm-1:30am
A Mafia lawyer tells a boy where a politician's body is buried shortly before committing suicide, prompting a team of district attorneys to press the young witness for information. However, the streetwise kid refuses to give evidence unless his own and his family's safety is guaranteed, and hires a lawyer to ensure his demands are met. Courtroom thriller based on the novel by John Grisham, with Susan Sarandon, Tommy Lee Jones and Brad Renfro.
Blade II (2002) 5STAR 11:45pm-2:00am
The half-vampire swordsman teams up with his lifelong foes to defeat mutant bloodsuckers who lack many of the usual weaknesses of their kind and are preying on humans and vampires alike. Guillermo del Toro's fantasy action thriller sequel, starring Wesley Snipes, Kris Kristofferson, Leonor Varela, Norman Reedus and Luke Goss.
SUNDAY 13th October
The Rugrats Movie (1999) Film4 11:00am-12:40pm
Tommy tries to return his new brother to the baby shop, helped by Angelica, Chuckie, Phil and Lil – but the friends become lost in dense woodlands en route, turning their expedition into a scary and exciting journey of discovery. Animated comedy based on the TV series, with the voices of Elizabeth Daily, Christine Cavanaugh, Kath Soucie, Whoopi Goldberg and Busta Rhymes.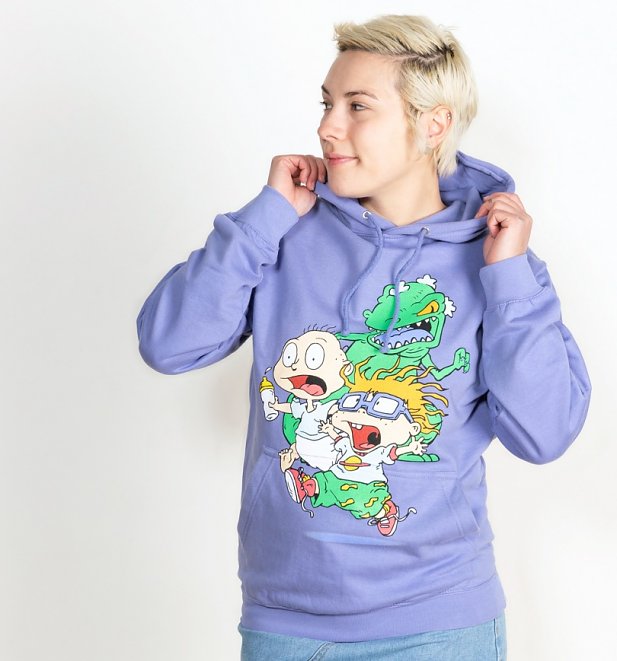 .
Bicentennial Man (1999) Sony Movies 11:25am-2:00pm
A family purchases a robot servant to perform menial tasks but quickly realises this is no ordinary droid when he begins to develop human emotions and the capacity to think for himself, a quality encouraged by his owner's children. He asks for his freedom and spends the next 200 years struggling to come to terms with its humanity. Chris Columbus's sci-fi drama inspired by the books of Isaac Asimov, starring Robin Williams, Sam Neill, Embeth Davidtz and Oliver Platt.
Small Soldiers (1998) Film4 12:40pm-2:50pm
A hi-tech computer chip has a bizarre effect on a squad of toy soldiers, causing mayhem for their owner as the miniature marauders to engage in a series of scaled-down skirmishes. Children's adventure mixing live-action and computer animation, starring Kirsten Dunst, Denis Leary and Gregory Smith, with the voices of Tommy Lee Jones, Frank Langella, Sarah Michelle Gellar and Christina Ricci.
A League of Their Own (1992) Sony Movies 2:00pm-4:35pm
An alcoholic former professional player reluctantly agrees to train an all-female baseball team during the Second World War. With star player Dottie Hinson and her sister Kit on board, they look set to dominate the league – until sibling rivalry rears its head. Comedy-drama, starring Geena Davis, Lori Petty, Tom Hanks and Madonna.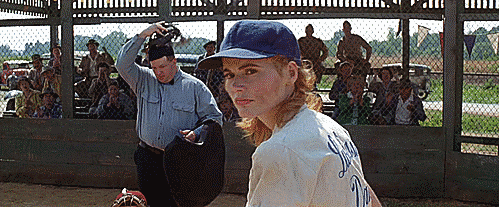 .
The Fifth Element (1997) Channel 5 3:10pm-5:35pm
In the 23rd century, the world faces destruction from a seemingly unstoppable force of pure evil. Meanwhile, a New York cab driver encounters a mysterious woman destined to save the Earth from its fate and has to protect her from a scheming arms dealer and a horde of alien mercenaries. Luc Besson's sci-fi adventure, starring Bruce Willis, Milla Jovovich and Gary Oldman.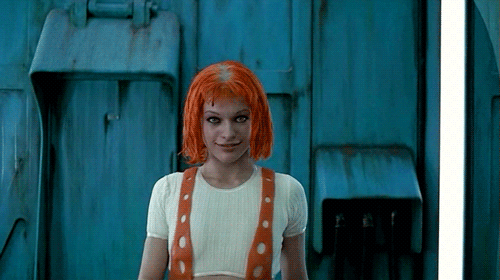 .
Harry Potter and the Chamber of Secrets (2002) ITV 5:05pm-8:00pm
The young wizard and his friends return for their second term at Hogwarts School of Witchcraft and Wizardry to discover a strange serpentine power is petrifying the other students. Meanwhile, Harry is haunted by a sinister voice in his head urging him to uncover the dark force that is stalking the corridors of the school. Fantasy adventure sequel, starring Daniel Radcliffe, Rupert Grint, Emma Watson and Kenneth Branagh.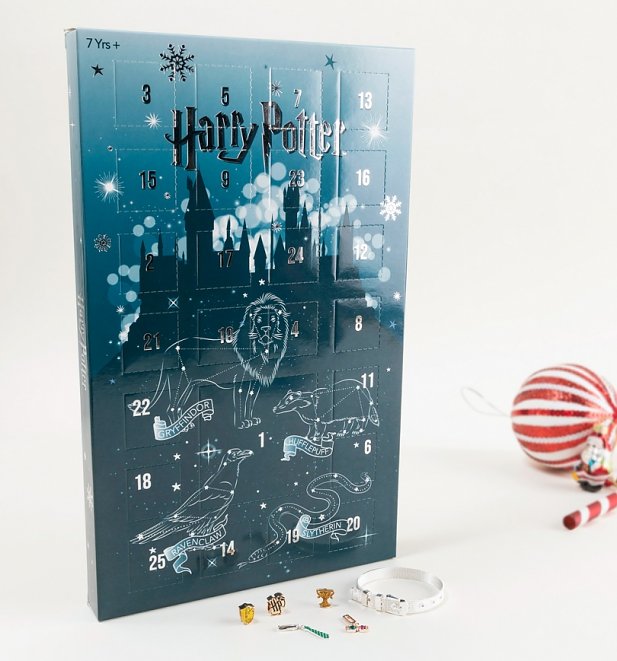 .
Groundhog Day (1993) Sony Movies 6:50pm-9:00pm
An obnoxious TV weatherman reporting on a small town's annual festival finds himself caught in a bizarre time loop, and is forced to relive the same day over and over again. While at first he tries to exploit his predicament, he is ultimately driven to mend his ways and adopt a less cynical attitude. Comedy, starring Bill Murray, Andie MacDowell, Chris Elliott and Stephen Tobolowsky.
Back to the Future Part II (1989) E4 6:55pm-9:00pm
Time-travelling teenager Marty McFly travels to the 21st century, where he has to save his children from a terrible fate. However, this proves to have unforeseen consequences when the future version of arch enemy Biff sees a chance to rewrite history for his own benefit, leaving Marty stuck in a twisted parallel universe. Sci-fi comedy sequel, starring Michael J Fox and Christopher Lloyd.
.
The Lost World: Jurassic Park (1997) ITV2 7:25pm-10:00pm
Scientist Dr Ian Malcolm reluctantly joins a research team on the island where his employer first designed genetically engineered dinosaurs. Meanwhile, a big-game hunter takes the chance to bag the biggest prize of all – a Tyrannosaurus rex. Steven Spielberg's dinosaur adventure sequel, starring Jeff Goldblum, Julianne Moore, Pete Postlethwaite and Richard Attenborough.
.
X-Men (2000) Channel 4 11:05pm-1:00am
Super-powered outsiders Rogue and Wolverine find themselves at a school for mutants which is run by a benevolent psychic professor. While there, they agree to join others with similar gifts to take on a superhuman mutant terrorist faction intent on establishing dominance over mankind. Sci-fi comic-book adventure, starring Hugh Jackman, Patrick Stewart, Ian McKellen, Anna Paquin and Halle Berry.
Stand By Me (1986) Sony Movies 11:15pm-1:05am
Four 12-year-old best friends embark on a life-changing adventure in the Oregon wilderness in search of a missing teenager's body, unaware of the trials and triumphs that await them. Rob Reiner's 1950s-set coming-of-age drama, based on a novella by Stephen King, starring River Phoenix, Wil Wheaton, Jerry O'Connell, Corey Feldman, Kiefer Sutherland and Richard Dreyfuss.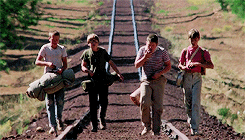 .
Whatever you're up to this weekend, why not try making rather than buying?