The big reveal! Over the last few months, we have been buzzing around like a swarm of over-excited bees working on an exciting new collaboration and we can now reveal all!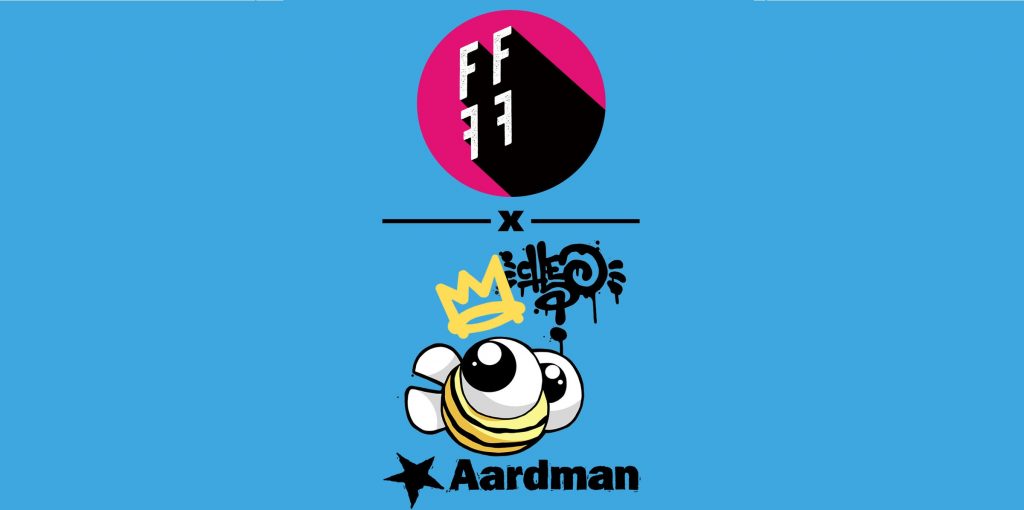 .
After seeing the totally amazing artwork of Bristol-based street artist Cheo during UpFest, we knew we just HAD to put our heads together to create something truly special for you guys and gals.
Working closely with Aardman and Cheo, we have created three exciting designs featuring some totally iconic characters including Wallace and Gromit, Morph and Chaz and of course Shaun the Sheep and Bitzer. Take a look!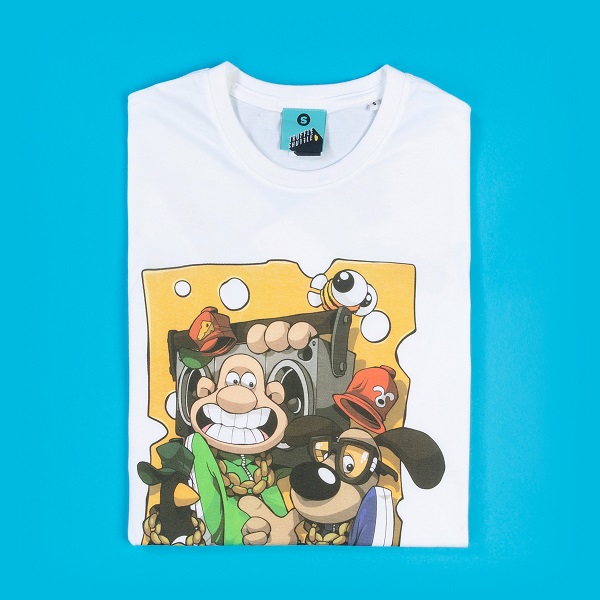 .
If you don't love Cheo's artwork already, you're going to after seeing this bling-tastic Aardman x Cheo Wallace And Gromit T-Shirt! Great new street take on these true British icons.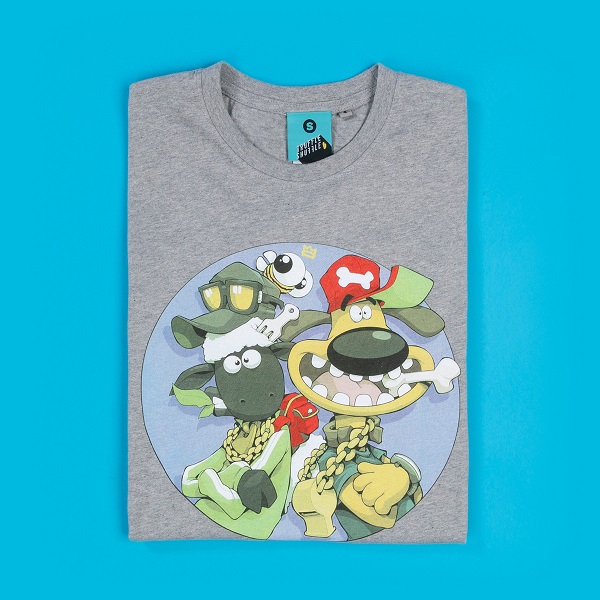 .

Inspired by a graffiti piece that first appeared on the streets of Bristol back in 2015, these ace new Shaun And Bitzer T-Shirts are all kinds of old-school cool! Perfect timing for new second Shaun film too.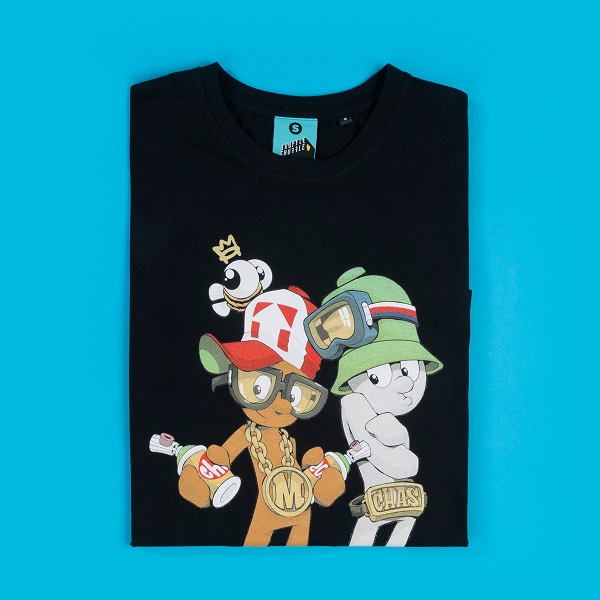 .
Giving two of the Aardman OG's the same signature style as ever, we're totally hooked on this vibrant new Morph And Chas T-Shirt! Can you blame us?

Mixing style and sustainability, these exciting new T-Shirts are made from sustainable and fairtrade cotton which supports not only the environment but all people involved with creating these.
 – Meet Cheo –
To help celebrate this launch and let you guys know a little more about the main man himself, we grabbed Cheo for a few moments for some questions. Here's what went down…
Hey Cheo! Being Bristolians here at TruffleShuffle, we're of course very familiar with you and your fantastic artwork. For those who are only just discovering your work, would you be able to tell us a little about yourself?
Cheo: I have always been an artist almost born to draw you could say, I was the kid not speaking much in the corner with a pile of paper and a pencil, it's more of a compulsion.
I got in to graffiti from the moment it came over to the UK including hip hop in the early 80s. I was about 10-11 breakdancing and drawing graffiti after discovering it on album covers and movies such as Beat Street and Wildstyle.
So how did you get into art and street art in particular? Was it something you always knew you wanted to do?
Cheo: When I was young maybe 10ish onwards I used to make my own animation in my attic using a cine 8 camera, I used to spend hours up there making short films then having to send the film away to get processed sent back and watched on a projector (yes, I am that old) only to find you had the lens cap on for 10minutes of filming.
How did you come about creating your amazing Wallace and Gromit artwork and have you always been a fan of Aardman?
Cheo: Seeing Peter Gabriel's Sledgehammer video by Aardman was amazing and inspiring, I was even lucky enough to visit Aardman at a young age as Nick Park was finishing the first Wallace and Gromit that he started in university.
I did my work experience in CMTB (Charley mills, Terry Brain) the creators of Trap Door and Stopit And Tidyup, but being a cocky kid I messed that up.
I was advised to go to university, I didn't take their advice and I sprayed on trains instead and got arrested.
Are there any other characters you would love to create artwork of that haven't yet?
Cheo: Aardman have so many iconic characters I am sure to plagiarise something else on a wall someday.
Are there any big projects that you're working on that you would be able to tell us about?
Cheo: I always have lots of ideas and new things bouncing around in my never quiet brain so keep your eyes open I guess.
Lastly, do you have any advice for budding artists?
Cheo: Advice to any young artists, I went through a rough time as a kid and made many errors in what I should have done, but if you keep going work hard and never give up you could be lucky enough making your living drawing things you love.
For all these and our complete collection of Aardman Clothing, head over to our site and pick yourself up the perfect style!