Drumroll please! We're back once again with a nifty, handy and helpful rundown of all our fave films hitting your screens this weekend. We know… you're just THAT lucky. Enjoy!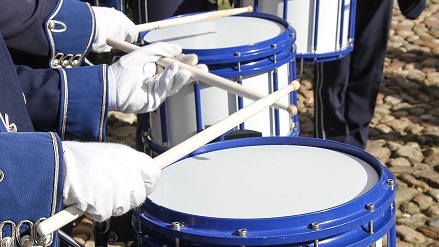 SATURDAY 9th September
The Borrowers (1997) E4 10:45am-12:30pm
A family of four-inch-high people living beneath the floorboards of an ordinary human home help the owner's son fight back when a dastardly lawyer plans to demolish the house and make way for a luxury apartment block. Children's fantasy, starring John Goodman, Jim Broadbent, Celia Imrie, Flora Newbigin and Tom Felton.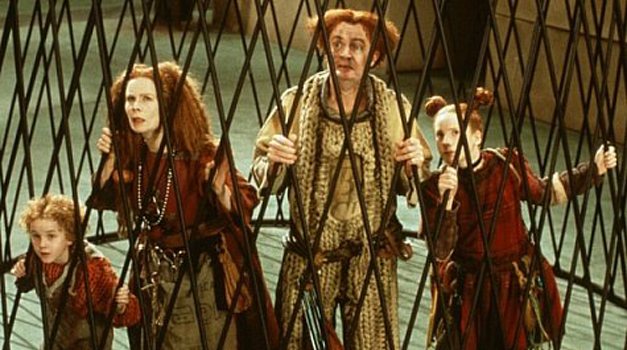 .
One Fine Day (1996) Film4 1:05pm-3:20pm
The working day for two mismatched single professionals is thrown into turmoil when their children have to stay at home after missing a school trip. The pair agree to take it in turns to babysit while struggling to stick to their hectic schedules – but during the course of the day their feelings for each other blossom unexpectedly. Romantic comedy, starring George Clooney, Michelle Pfeiffer, Charles Durning and Mae Whitman.

Harry and the Hendersons (1987) Film4 3:30pm-5:55pm
A hapless family's camping holiday in the mountains is brought to a sudden end when they accidentally hit the legendary Bigfoot with their car. They decide to adopt the endearing creature, but have more trouble than expected trying to keep him concealed and to avoid arousing their neighbours' suspicions. Comedy, starring John Lithgow, Melinda Dillon, David Suchet, Don Ameche and Kevin Peter Hall.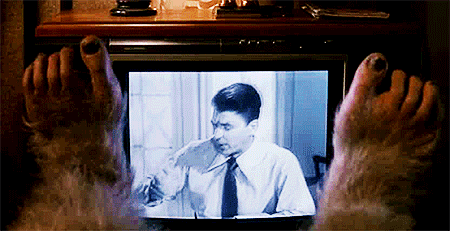 .
Space Jam (1996) ITV2 5:00pm-6:40pm
Aliens arrive on Earth to abduct the Looney Tunes gang as a new attraction at their failing intergalactic theme park. To keep their freedom, Bugs Bunny and friends challenge the invaders to a high-stakes basketball game, calling on Michael Jordan to save the day and send the extraterrestrials back where they came from. Live-action and animated comedy, starring Bill Murray and Danny DeVito, with the voices of Billy West and Bill Farmer.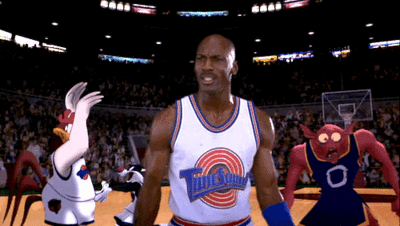 .
Phenomenon (1996) Sony Movies 6:25pm-9:00pm
An unassuming car mechanic observes a peculiar bright light one evening on the way home from a bar, and finds himself transformed into a genius with telekinetic powers. However, he is unprepared for the problems that lie ahead, as he struggles to woo a divorced single mother while coping with his new-found gift. Fantasy drama, starring John Travolta, Kyra Sedgwick, Forest Whitaker and Robert Duvall.
The Rock (1996) Channel 5 9:00pm-11:45pm
A renegade general and his crack team of mercenaries take over the abandoned fortress prison of Alcatraz and threaten San Francisco with toxic nerve-gas rockets to extort a massive ransom. To break their stranglehold on the city, the FBI sends in a chemical weapons expert and a jailed SAS veteran, chosen because he is the only man to have ever escaped from the infamous penitentiary. Action thriller, with Sean Connery, Nicolas Cage and Ed Harris.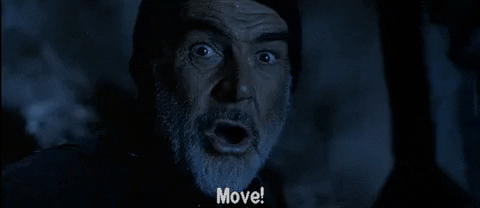 .
Robin Hood: Prince of Thieves (1991) 5STAR 9:00pm-12:10am
English nobleman Robin of Locksley returns home from fighting in the Crusades, only to discover that his father has been murdered and his lands seized, while the local people are living in fear under the tyrannical rule of the Sheriff of Nottingham. Branded an outlaw for his defiance, he and his Moorish travelling companion go into hiding in the forest, where they recruit a group of bandits to fight for justice, protect the downtrodden, and foil the Sheriff's plan to seize the throne while the king is away at war. Medieval action-adventure, starring Kevin Costner, Alan Rickman, Morgan Freeman, Mary Elizabeth Mastrantonio, Christian Slater and Mike McShane.
SUNDAY 10th September
Small Soldiers (1998) E4 10:25am-12:30pm
A hi-tech computer chip has a bizarre effect on a squad of toy soldiers, causing mayhem for their owner as the miniature marauders engage in a series of scaled-down skirmishes. Children's adventure mixing live-action and computer animation, starring Kirsten Dunst, Denis Leary and Gregory Smith, with the voices of Tommy Lee Jones, Frank Langella, Sarah Michelle Gellar and Christina Ricci.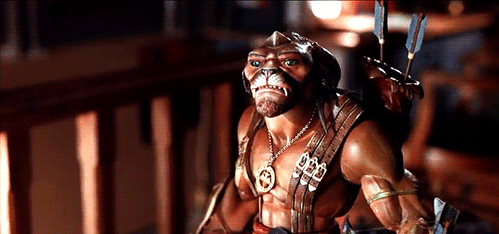 .
Beauty and the Beast (1991) ITV2 3:50pm-5:35pm
A bookish woman agrees to take her father's place as prisoner of a fearsome monster living in a castle deep in the forest. She gradually grows to see a gentler, more human side to her hideous host, and comes to realise she may be able to break the curse that turned him into a beast in the first place. Disney animated fantasy, with the voices of Paige O'Hara and Robby Benson.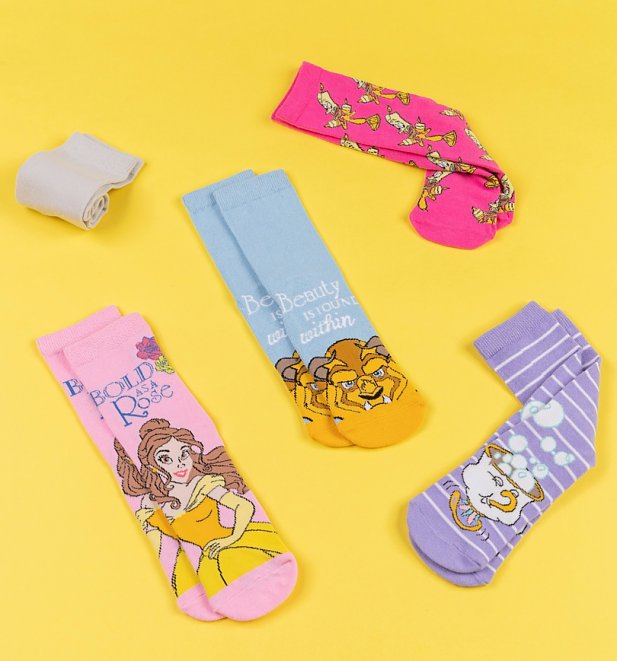 .
Harry Potter and the Half-Blood Prince (2009) ITV 5:15pm-8:00pm
The young wizard is given the task of uncovering the secrets of Lord Voldemort's past as the evil sorcerer's henchmen cause havoc in both the magical and Muggle worlds. With the help of headmaster Dumbledore, Harry ventures into the memories of those who knew the Dark Lord during his early years, hoping to gain an insight into the secret behind his apparent immortality. However, Voldemort's influence extends much closer to home than expected, as Harry's rival Malfoy is chosen to carry out a sinister mission. Fantasy adventure sequel, starring Daniel Radcliffe, Michael Gambon, Emma Watson, Rupert Grint, Tom Felton and Alan Rickman.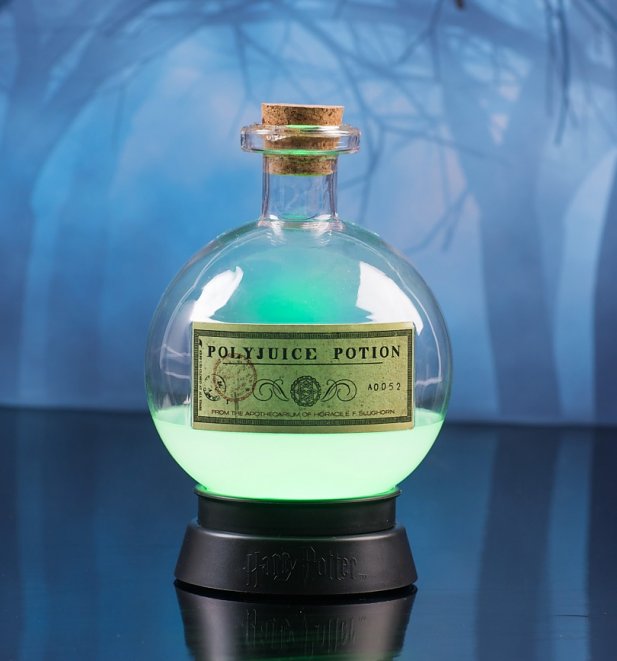 .
The Cable Guy (1996) Sony Movies 7:05pm-9:00pm
A man makes the mistake of engaging a cable TV installer in conversation in a ploy to get all the channels for free. However, the manic repairman shows an invincible determination to be his new best friend – and does not take kindly to rejection. Comedy directed by Ben Stiller, starring Jim Carrey, Matthew Broderick and George Segal.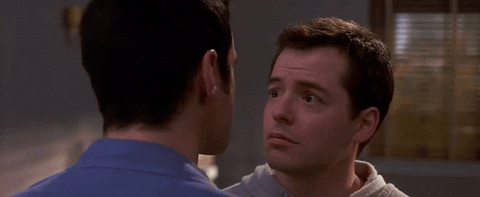 .
Conan the Destroyer (1984) ITV4 10:30pm-12:35am
The mighty sword-wielding warrior returns and is hired by a duplicitous queen to retrieve a mystical artefact from an evil sorcerer. Unfortunately, he fails to see that the malevolent monarch has a sinister plan in mind, and intends to kill him once his task is complete. Fantasy adventure sequel, starring Arnold Schwarzenegger, Grace Jones, Wilt Chamberlain and Sarah Douglas.
Whatever you're up to this weekend, always leave before you think you need to.