Kiai! Kicking and punching our way through another week, we find ourselves once again facing a whole heap of classic retro movies before us like kickboxing pads ready to be engaged. We'll duck and roll our way along as we take on any tale before us in true cinematic glory!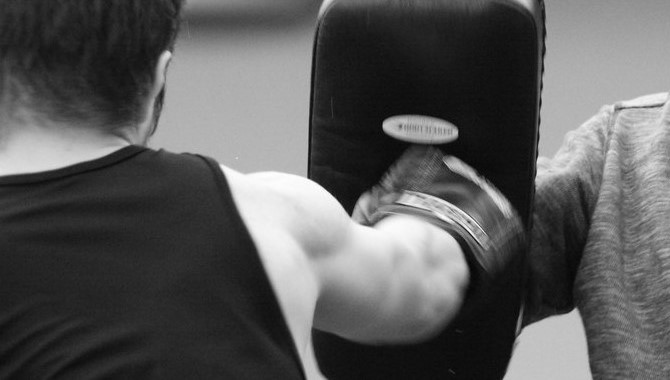 SATURDAY 16th November
Small Soldiers (1998) E4 10:55am-1:00pm
A hi-tech computer chip has a bizarre effect on a squad of toy soldiers, causing mayhem for their owner as the miniature marauders engage in a series of scaled-down skirmishes. Children's adventure mixing live-action and computer animation, starring Kirsten Dunst, Denis Leary and Gregory Smith, with the voices of Tommy Lee Jones, Frank Langella, Sarah Michelle Gellar and Christina Ricci.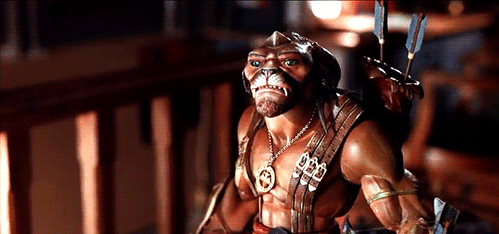 .
Ice Age (2002) Film4 3:15pm-4:55pm
Three mismatched prehistoric animals join forces to return a human infant to its tribe – but as their journey unfolds, the creatures fail to anticipate the many perils and pitfalls that lay in store for them. Animated adventure, featuring the voices of John Leguizamo, Ray Romano, Denis Leary, Goran Visnjic and Jack Black.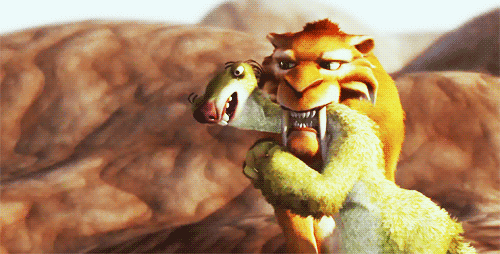 .

Robin Hood: Prince of Thieves (1991) 5STAR 4:55pm-8:00pm
English nobleman Robin of Locksley returns home from fighting in the Crusades, only to discover that his father has been murdered and his lands seized, while the local people are living in fear under the tyrannical rule of the Sheriff of Nottingham. Branded an outlaw for his defiance, he and his Moorish travelling companion go into hiding in the forest, where they recruit a group of bandits to fight for justice, protect the downtrodden, and foil the Sheriff's plan to seize the throne while the king is away at war. Medieval action-adventure, starring Kevin Costner, Alan Rickman, Morgan Freeman, Mary Elizabeth Mastrantonio, Christian Slater and Mike McShane.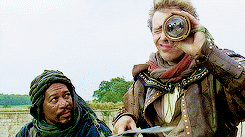 .
Daylight (1996) 5Spike 6:45pm-9:00pm
A devastating explosion in the New Jersey Tunnel causes a horrific pile-up, trapping a group of motorists underground. A former emergency worker witnesses the blast and heads in to guide the handful of survivors to safety before the waters of the Hudson river above them break through and flood the tunnel. Disaster movie, starring Sylvester Stallone, Amy Brenneman, Viggo Mortensen, Dan Hedaya and Claire Bloom.
Independence Day (1996) Channel 4 8:00pm-10:50pm
A fleet of huge flying saucers launches a devastating and unprovoked attack on Earth. As survivors try to flee the seemingly unstoppable alien invaders, the courageous US president, an ace pilot and a computer genius come up with a plan to take the fight to the enemy and save the human race. Roland Emmerich's sci-fi adventure, starring Will Smith, Bill Pullman, Jeff Goldblum, Mary McDonnell, Randy Quaid, Robert Loggia and Harry Connick Jr.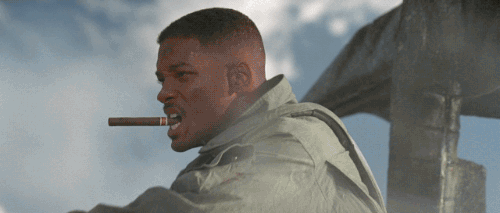 .
Ronin (1998) ITV4 10:00pm-12:30am
A freelance former US intelligence agent is recruited alongside a team of fellow mercenaries to take part in an international plot to capture a briefcase from a gang of criminals. However, after the mission is completed, one member of the crew decides to betray his equally ruthless comrades-in-arms – with inevitably explosive results. John Frankenheimer's action thriller, starring Robert De Niro, Jean Reno, Natascha McElhone, Sean Bean, Stellan Skarsgard and Jonathan Pryce.
Guardians of the Galaxy (2014) BBC One 10:20pm-12:15am
A boy abducted by aliens grows up to be an interstellar mercenary. He and a band of misfits break out of a prison space station with a plan to sell a mysterious orb to the highest bidder – but cross a warlord, who intends to turn it into a powerful weapon. Sci-fi adventure, starring Chris Pratt, Zoe Saldana and Dave Bautista, with the voices of Bradley Cooper and Vin Diesel.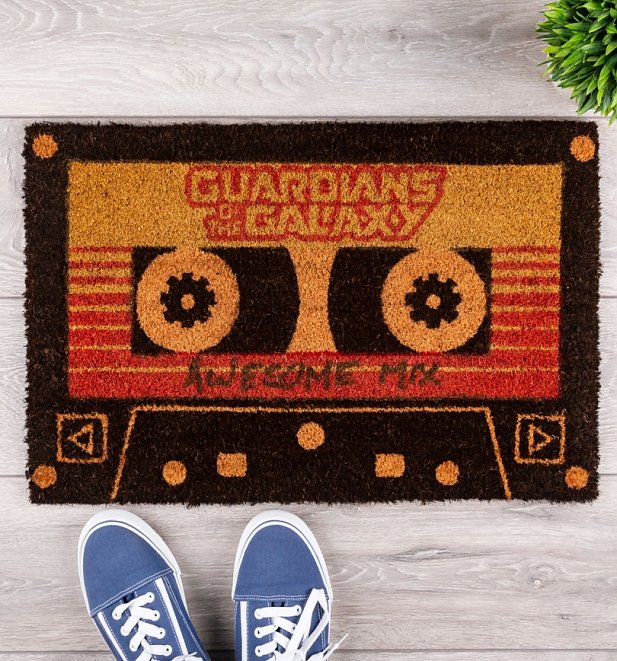 .
Snatch (2000) 5STAR 10:30pm-12:35am
An unlicensed boxing promoter and his dim-witted sidekick convince an Irish gypsy to step in for their injured fighter but find themselves drawn into a match-fixing racket. Meanwhile, the loot from a diamond heist goes missing, leading to a bloody conflict between Russian gangsters and a Jewish mob. Guy Ritchie's comedy-drama, with Jason Statham, Brad Pitt, Benicio Del Toro and Stephen Graham.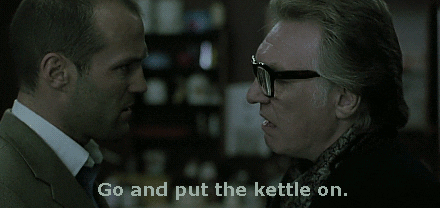 SUNDAY 17th November
The Princess Bride (1987) E4 8:30am-10:35am
A cynical youngster becomes entranced by his grandfather's magical tales, which revolve around a stable-boy's heroic quest to rescue his lost love from the clutches of an evil prince, with the aid of a vengeance-seeking Spanish swashbuckler and his hulking sidekick. Rob Reiner's comic fantasy adventure, with Cary Elwes, Robin Wright, Chris Sarandon, Mandy Patinkin, Peter Falk and Fred Savage.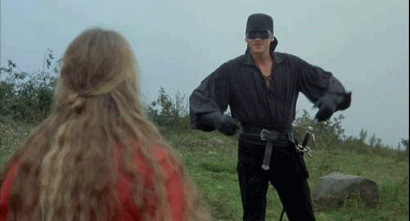 .
Beauty and the Beast (1991) ITV2 3:25pm-5:10pm
A bookish woman agrees to take her father's place as a prisoner of a fearsome monster living in a castle deep in the forest. She gradually grows to see a gentler, more human side to her hideous host, and comes to realise she may be able to break the curse that turned him into a beast in the first place. Disney animated fantasy, with the voices of Paige O'Hara and Robby Benson.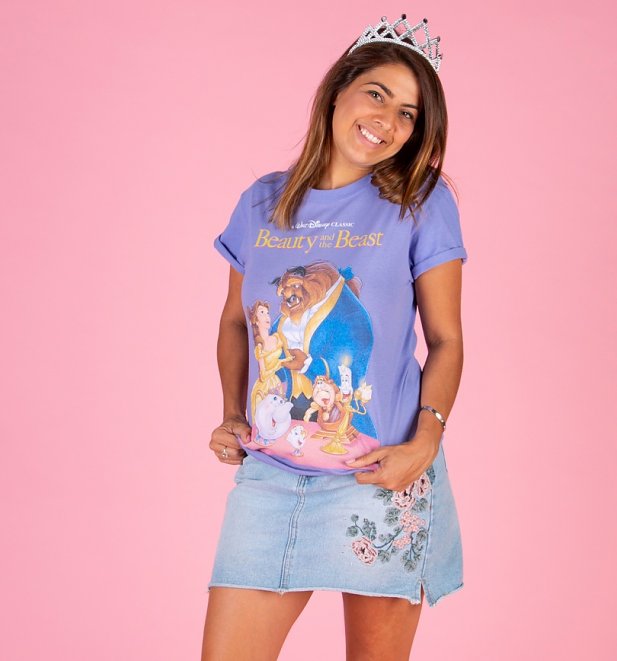 .
Shrek (2001) ITV2 5:10pm-6:55pm
Anti-social ogre Shrek resolves to stop an evil ruler from banishing fairy-tale characters to his swampland home. However, the reluctant hero ends up forced to rescue the beautiful Princess Fiona from a castle guarded by a dragon, aided only by a wisecracking donkey. Animated comedy, with the voices of Mike Myers, John Lithgow, Cameron Diaz, Eddie Murphy and Vincent Cassel.
Rocky (1976) 5Spike 6:30pm-9:00pm
Philadelphia brawler Rocky Balboa gets a shot at the world heavyweight title when current champion Apollo Creed decides to give an unknown boxer a chance in celebration of America's bicentennial. Oscar-winning drama, starring Sylvester Stallone, Burgess Meredith, Talia Shire, Burt Young and Carl Weathers.
.
X-Men (2000) E4 8:05pm-10:00pm
Super-powered outsiders Rogue and Wolverine find themselves at a school for mutants which is run by a benevolent psychic professor. While there, they agree to join others with similar gifts to take on a superhuman mutant terrorist faction intent on establishing dominance over mankind. Sci-fi comic-book adventure, starring Hugh Jackman, Patrick Stewart, Ian McKellen, Anna Paquin and Halle Berry.
Gladiator (2000) Channel 5 10:25pm-1:15am
Roman general Maximus Decimus Meridius is a casualty of a power struggle between the corrupt Emperor Commodus and the senate. Ordered to be put to death along with his family, he escapes his would-be killers but is sold into slavery as a gladiator – and uses his fame in the arena to fight against the tyrant. Oscar-winning period epic, with Russell Crowe, Joaquin Phoenix, Derek Jacobi and Oliver Reed.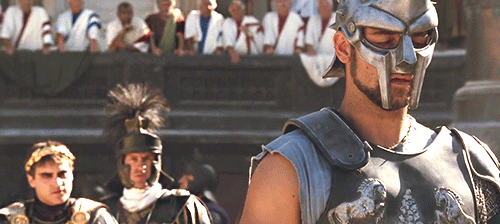 .
Whatever you're up to this weekend, keep it fun, keep it friendly and keep it going!