Well, it's official… we have set sail into the new year so far that… actually can we even still mention it's a new year? Hmm… however you're Jan is treating you so far, we know one thing that will make it just that extra easy/cool/relaxing/enjoyable (take you pick), another retro movie rundown! Enjoy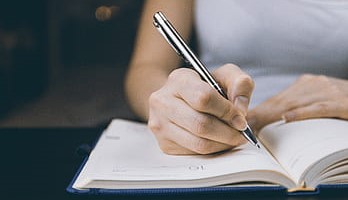 SATURDAY 18th January
You've Got Mail (1998) 5STAR 2:05pm-4:30pm
Two rivals in the bookshop business fall in love over the internet, unaware they know and dislike each other in the real world. While things remain frosty in person, the pair's anonymous online relationship continues to blossom. Romantic comedy, starring Tom Hanks, Meg Ryan, Greg Kinnear, Parker Posey and Dabney Coleman.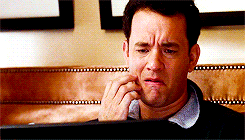 .
Cocoon (1985) Film4 2:50pm-5:05pm
The elderly residents of a retirement home treat themselves to an occasional dip in the pool at an abandoned house. It turns out that friendly aliens in human form are using the place to restore dormant members of their species – and energy from their cocoons is giving the old-timers a new lease of life. Ron Howard's sci-fi drama, with Wilford Brimley, Jessica Tandy, Hume Cronyn, Don Ameche and Steve Guttenberg.

Antz (1998) ITV2 4:25pm-6:05pm
A neurotic worker ant passes himself off as a soldier to impress a princess. However, he provokes a jealously ambitious general with an accidental act of heroism – so he and his beloved decide to flee the brutal colony and go in search of the promised land of Insectopia. Animated comedy, with the voices of Woody Allen, Sharon Stone, Gene Hackman and Sylvester Stallone.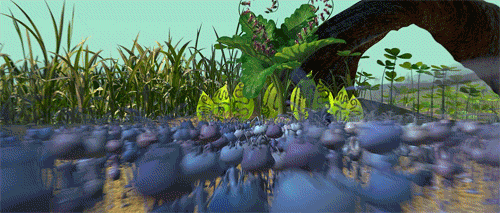 Dr Dolittle (1998) Film4 5:05pm-6:45pm
A doctor is stunned to discover he can talk to animals, and it is not long before his home and surgery are taken over by an assortment of ailing creatures in need of help. However, when the medic's odd behaviour attracts his colleagues' attention, he is forced to rely on his new-found furry friends to save him from the asylum. Comedy, starring Eddie Murphy, Ossie Davis and Oliver Platt.
A Knight's Tale (2001) 5STAR 6:15pm-9:00pm
A poverty-stricken squire spies an opportunity to make his dreams come true when his employer dies. He takes his place as a knight, launching himself on the road to riches by competing in jousting tournaments, but his ruse is jeopardised by a dastardly nobleman. Comedy adventure, starring Heath Ledger, Paul Bettany, Mark Addy, Shannyn Sossamon and Rufus Sewell.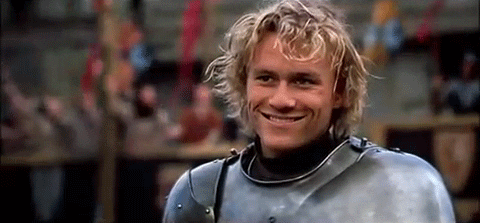 Police Academy 6: City Under Siege (1989) ITV4 7:10pm-9:00pm
The clueless cops return yet again, this time to thwart the machinations of a crime lord behind a wave of raids and robberies in the city. Unfortunately, they are unaware Mr Big is always one step ahead thanks to a police informer. Penultimate entry in the comedy series, starring Bubba Smith, David Graf, Michael Winslow, Matt McCoy and Leslie Easterbrook.
Smokey and the Bandit Part 3 (1983) ITV4 9:00pm-10:45pm
Sheriff Buford T Justice (Jackie Gleason), now reluctantly nearing retirement, accepts a wild challenge to race from Miami to Texas in less than 24 hours. Comedy adventure, also starring Jerry Reed, Mike Henry and featuring a cameo appearance by Burt Reynolds.
National Lampoon's European Vacation (1985) ITV4 10:45pm-12:40am
The disaster-prone Griswolds appear on a TV game show, and through a happy accident, end up winning a holiday touring Europe. The trip takes them to Britain, France and Germany, causing mayhem wherever they go, while the final destination in Rome leads to a run-in with a gang of thieves. Comedy sequel, starring Chevy Chase and Beverly D'Angelo.
The Wolverine (2013) Channel 4 11:10pm-1:35am
The former member of the X-Men is lured out of hiding and travels to Japan, where a dying businessman offers him the chance to give up his immortality for a normal life. He ends up robbed of his superhuman powers by a mysterious scientist and is forced to protect the tycoon's granddaughter from a secret conspiracy's assassins. Superhero adventure spin-off, starring Hugh Jackman and Tao Okamoto.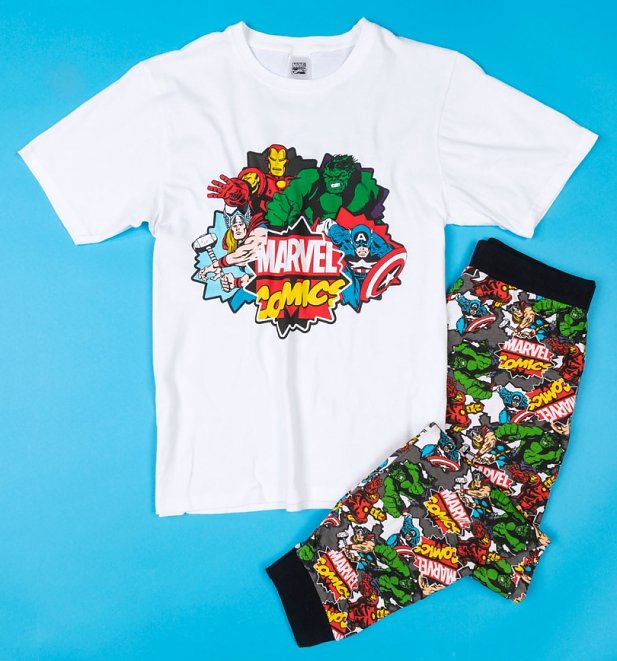 SUNDAY 19th January
Meet Joe Black (1998) Sony Movies 12:35pm-4:10pm
Death takes over the body of a recently deceased young man, and embarks on a mission to claim the life of a powerful media tycoon, but ends up falling in love with his daughter instead – leaving him on the horns of a dilemma. Remake of 1934 romantic fantasy Death Takes a Holiday, starring Brad Pitt, Anthony Hopkins and Claire Forlani.
Smokey and the Bandit II (1980) ITV4 4:45pm-6:50pm
The maverick haulier must overcome a crisis of confidence when he and his friends are hired to transport a pregnant elephant to Texas, a mammoth task that proves far from easy, especially with their old enemy in hot pursuit. Road comedy, with Burt Reynolds, Jackie Gleason, Jerry Reed, Dom DeLuise and Sally Field.
The Parent Trap (1998) E4 6:30pm-9:00pm
Identical twin sisters who are unaware of each other's existence meet by accident. They decide to join forces in a bid to reunite their estranged parents, and switch places to get the warring couple to kiss and make up. Remake of the 1961 Disney comedy, starring Dennis Quaid, Natasha Richardson, Elaine Hendrix and Lindsay Lohan in a dual role.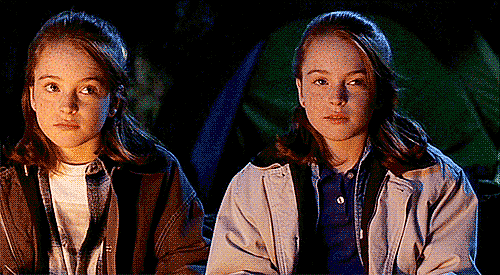 Flash Gordon (1980) ITV4 6:50pm-9:00pm
American football quarterback Flash Gordon and journalist Dale Arden find themselves aboard a rocket ship designed by scientist Dr Zarkov, who intends to travel across space to locate the source of recent natural disasters. The three arrive on the planet Mongo, where they soon learn that the attacks are the responsibility of evil emperor Ming the Merciless, who is planning to destroy the Earth. Sci-fi comic-strip adventure, with Sam J Jones, Max von Sydow, Brian Blessed, Melody Anderson, Topol, Timothy Dalton, Ornella Muti, Peter Wyngarde and Mariangela Melato. Featuring music by Queen.
Get Shorty (1995) Sony Movies 9:00pm-11:10pm
A film-loving Miami loan shark visits Hollywood to squeeze a debt from a B-movie director. He ends up using his impressive knowledge of all things cinematic to become a movie producer and help recruit an Oscar-winning star to the film-maker's new project. Barry Sonnenfeld's comedy adapted from Elmore Leonard's novel, starring John Travolta, Gene Hackman, Danny DeVito, Rene Russo and Delroy Lindo
Mercury Rising (1998) Film4 10:50pm-1:05am
A top-secret government agency has developed a seemingly unbreakable code – only for an autistic boy to crack it in an instant. Assassins succeed in gunning down his parents, but a maverick FBI agent investigating their deaths finds the child hiding in a closet, and resolves to shield him from the hitmen on his trail. Thriller, starring Bruce Willis, Alec Baldwin and Miko Hughes.
Whatever you're up to this weekend, do something you've wanted to do for ages because… why not?