Exciting times here at Truffle Towers! We've been once again hard at work thinking up and creating some exclusive new Rainbow Brite clothing that will really tickle your retro taste buds and our latest creations are finally here!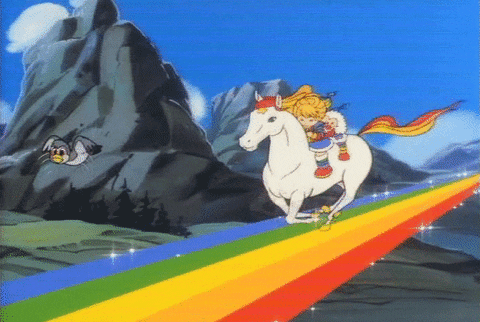 .
Launching back in 1983 by Hallmark cards, Rainbow Brite later hit our screens with its very own show in 1984 and we've been hooked ever since!
Spreading colour as far and wide as possible, Wisp, Twink and Starlite liberated the Colour Kids and captured our hearts, becoming one of our biggest loves growing up.
Never ones to let our passions for the past fade, we've been hard at work creating some truly vintage Rainbow Brite Tees, Sweaters and Hoodies that we're sure will tick all the right boxes for fellow fans. Take a peep!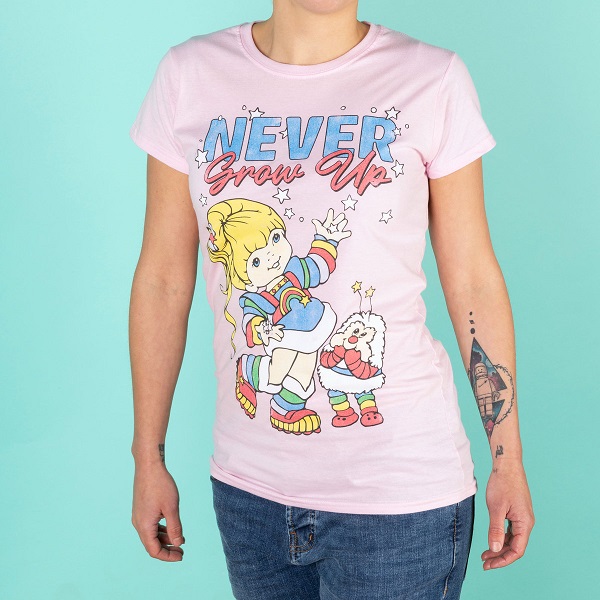 .
Is there is one phrase we're determined to live by, it's this one! You'll be knee-deep in nostalgia with one of our new Rainbow Brite Never Grow Up Light Pink Fitted T-Shirts in your collection.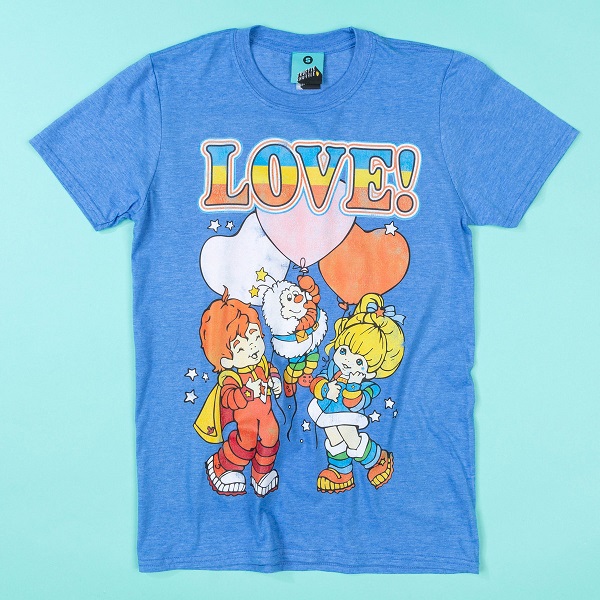 .
She's spreading colour and spreading love! Get yourself all loved up in style with this totally exclusive Rainbow Brite Love Blue T-Shirt. Unisex fit for added appeal and retro style.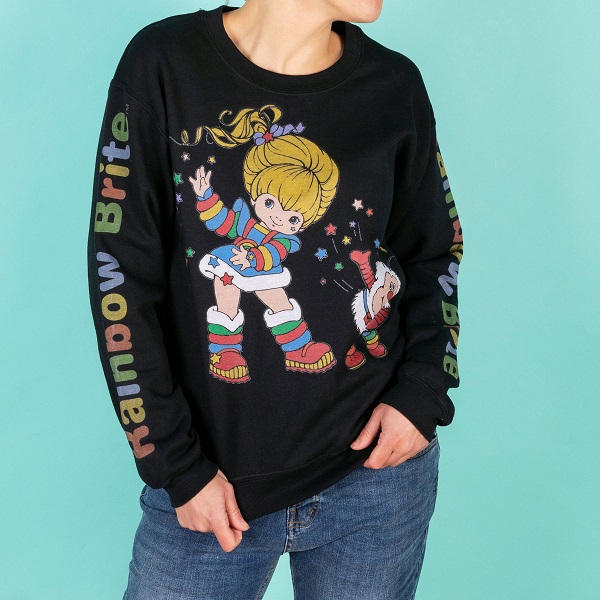 .
If this doesn't scream something you just dug out of your 80s collection, we don't know what else will! Rock a relaxed retro style with one of our Rainbow Brite Logo Sleeve Print Black Sweaters. Nothing not to love about this little gem!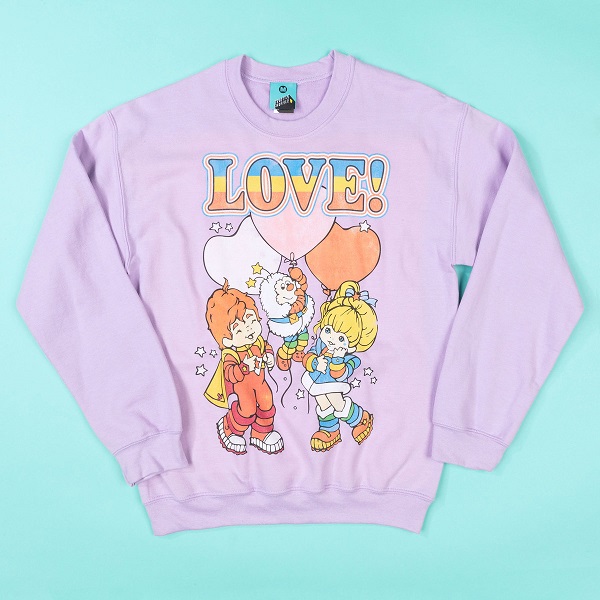 .
So where has this been all our lives?? We're taking it waaay back to the good old days with this super vintage Rainbow Brite Love Orchid Sweater. So excited for this!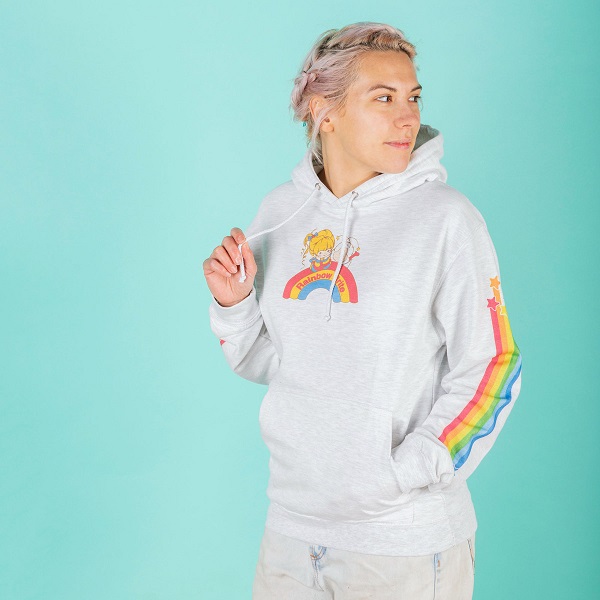 .
Sure to add a whole lot of colour to even the most grey days, our Rainbow Brite Rainbow Sleeve Print Ash Grey Hoodie will keep you feeling cosy and warm with plenty of retro charm.
Take a look at our complete collection of exclusive Rainbow Brite Clothing and accessories over on the site and snap up the ideal piece of nostalgia for you.