Serving up some steaming hot kawaii style, we've launched some super cute new Line Friends TShirts and gifts onto the site and boy is it some of the coolest stuff ever!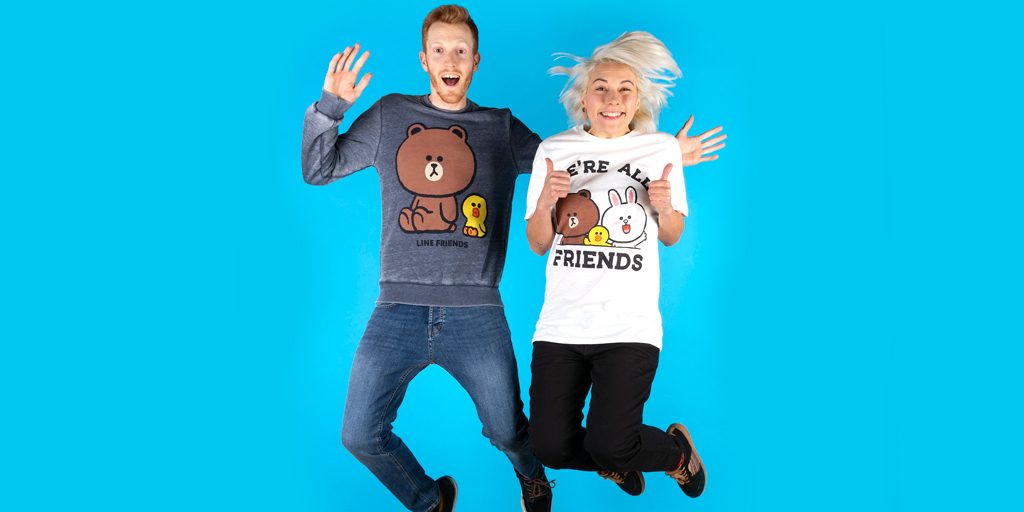 .
For those not in the know, Line Friends was created by South Korean designer Kang Byeong Mok (also known as 'Mogi') back in 2011.
Taking the Japanese Kawaii culture by storm, Line Friends quickly became some of the most-adored characters and they've sure got us hooked!
Featuring the best-loved faces, our cute new collection of Line Friends TShirts from Recovered and gifts and accessories are sure to grab plenty of attention from fellow fans.
Check out some of our new collection!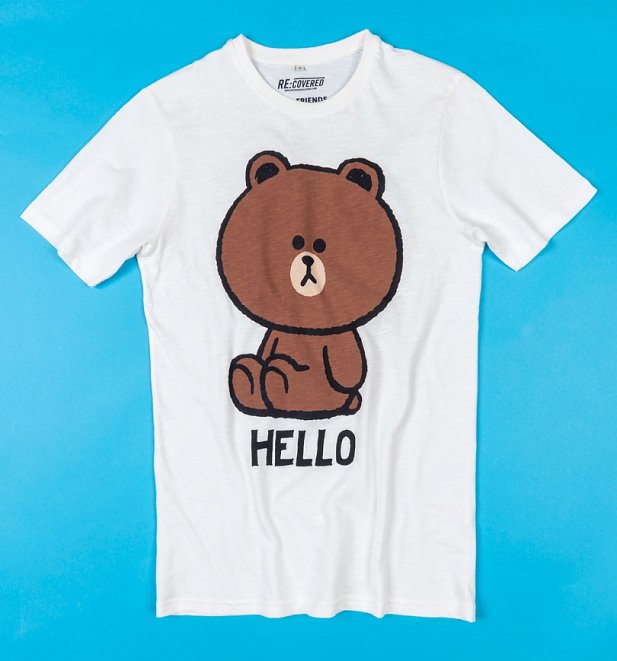 Possibly the coolest bear in town, this Line Friends Hello Off White Slub T-Shirt features Brown who might seem to have a little too much chill at times, will always be there for you. What a dude.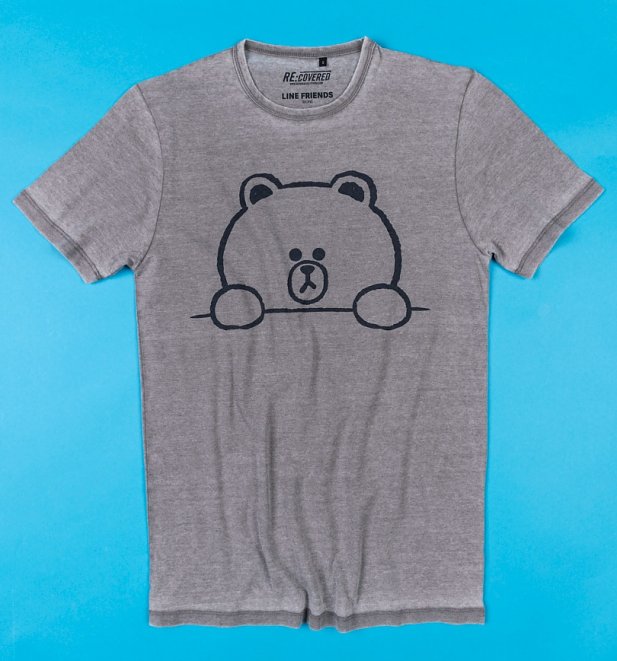 Also appearing on our Line Friends Brown Outline Vintage Grey T-Shirt, we're hooked on the vintage style of this ethically sourced premium washed tee. All sorts of cool points from us!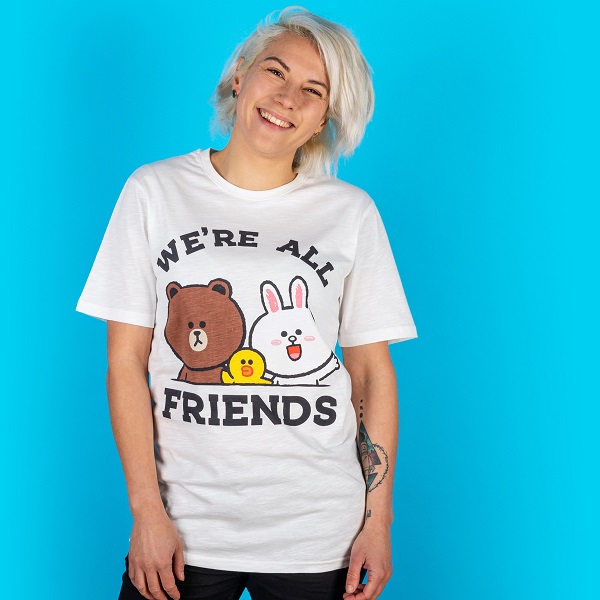 What a crew! Loving this Line Friends We're All Friends Off White Slub T-Shirt featuring Brown, Sally and Cony. So many loving vibes from this design, don't you think?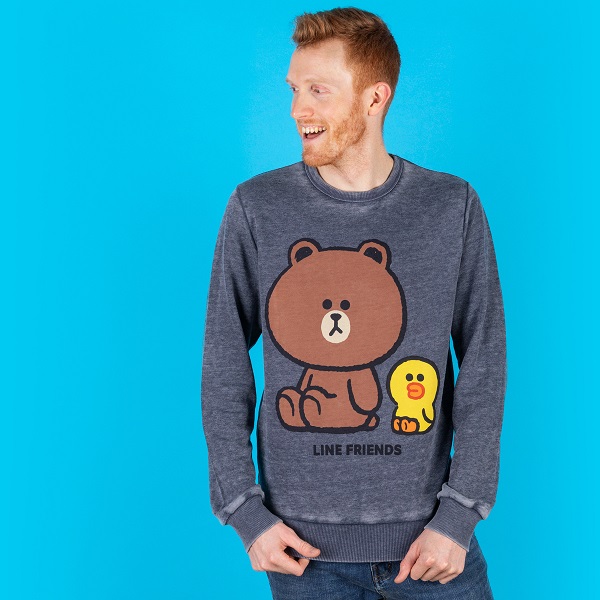 Who better to snuggle up with on a cold spring morning than Brown and Sally? Major vintage style coming from this Line Friends Cony Brown Sally Vintage Grey Sweater that's sure to give you all the warm feels.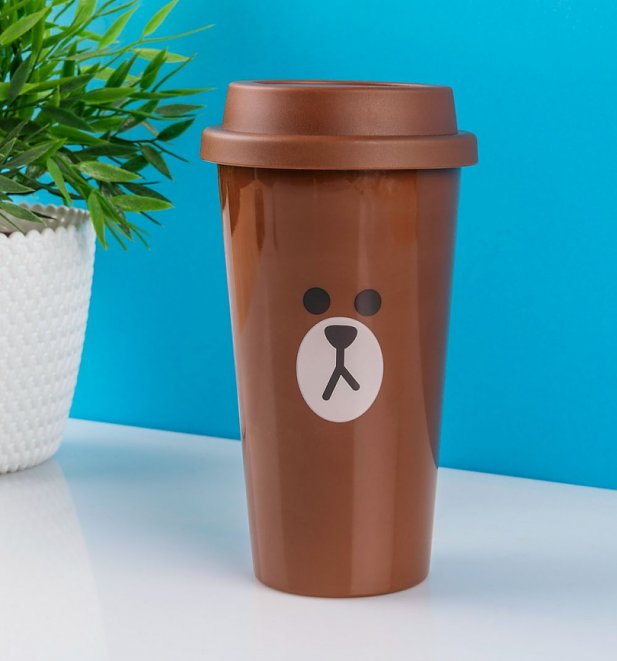 Speaking of warm feels, starting your day with a cuppa in this Line Friends Brown Travel Mug is bound to put a spring in your step. 400ml of liquid joy right here!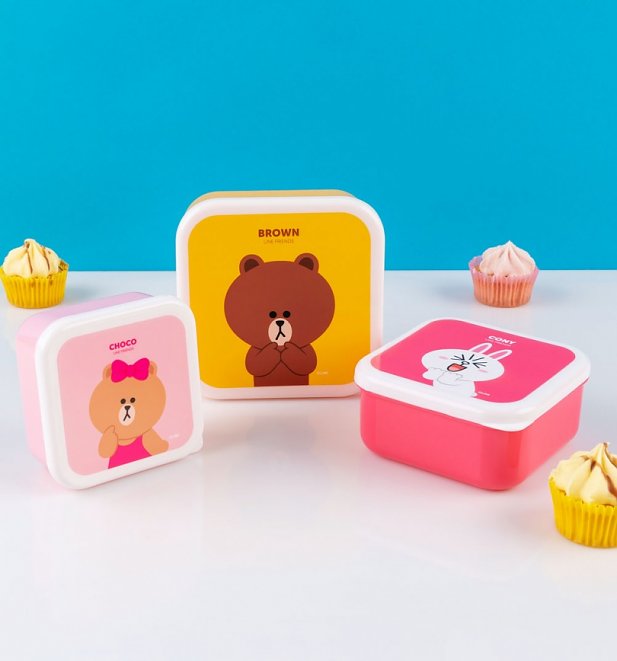 Snack time! We'll sure be checking the clock for lunchtime with our Set of Three Line Friends Snack Boxes by our side! Great for kids and big kids alike and ideal for a fun day out.
Sweet, caring and oh-so lovable, Choco is a pretty ideal bear to help keep your accessories safe and sorted huh! This Line Friends Choco Trinket Tray is such an ideal gift for the Kawaii fan in your life and will never fail to raise a smile.
There you have them folks! Oh don't worry though, we've got plenty more over on our site so totally go and check out our complete range of Line Friends Merchandise to pick up the perfect goodies for you. Enjoy!