We've got a bumper one for you this time folks! With (apparently) it being a bank holiday weekend, we thought we would keep you fully clued up on some of the very best ways to spend your time…. enjoying your favourite films! Have fun…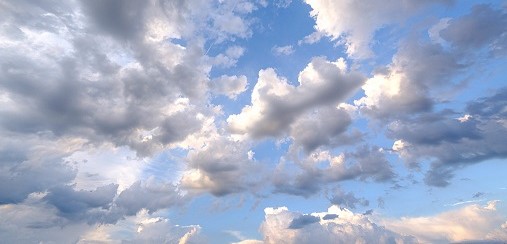 FRIDAY 10th April
James and the Giant Peach (1996) Sony Movies 9:00am-10:35am
An unhappy orphan living with his cruel aunts discovers a gigantic peach growing in the garden. Venturing inside, he meets six friendly insects and together they embark on a magical journey. Animated and live-action fantasy, based on Roald Dahl's novel, starring Paul Terry, Joanna Lumley and Miriam Margolyes and featuring the voices of Susan Sarandon and Richard Dreyfuss.
.
Baby's Day Out (1994) Film4 11:00am-12:55pm
Three bungling kidnappers hatch a plan to pose as society reporters and snatch the baby son of a wealthy couple. However, the infant escapes on to the streets of New York, evading the crooks' every attempt to recapture him. Comedy, starring Joe Mantegna, Lara Flynn Boyle, Joe Pantoliano and Brian Haley.
Father of the Bride Part II (1995) Sony Movies 2:20pm-4:30pm
A put-upon father has just got used to his daughter being married when he learns she is pregnant. Thrown into a mid-life crisis, he impulsively sells his house so he and his wife can buy the seafront retreat they had always dreamed about – only for responsibility to come crashing back on him when his wife reveals she is also expecting. Comedy sequel, starring Steve Martin and Diane Keaton.

Antz (1998) ITV2 3:35pm-5:15pm
A neurotic worker ant passes himself off as a soldier to impress a princess. However, he provokes a jealously ambitious general with an accidental act of heroism – so he and his beloved decide to flee the brutal colony and go in search of the promised land of Insectopia. Animated comedy, with the voices of Woody Allen, Sharon Stone, Gene Hackman and Sylvester Stallone.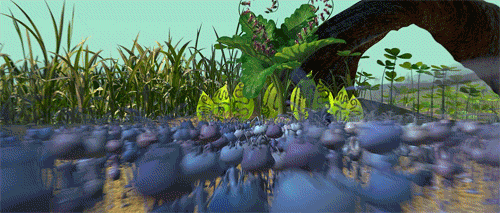 .
Runaway Bride (1999) Sony Movies 4:30pm-6:50pm
A disreputable journalist hopes to get his ailing career back on track by writing an article about a commitment-shy woman famed for ditching bridegrooms at the altar – but complications arise when the pair meet on the eve of her latest attempt at marriage. Romantic comedy, starring Julia Roberts and Richard Gere, with Joan Cusack, Hector Elizondo and Rita Wilson.
Raiders of the Lost Ark (1981) BBC One 6:40pm-8:30pm
Intrepid archaeologist Indiana Jones goes in search of the legendary Ark of the Covenant, a biblical artefact of devastating power. His quest leads him to Egypt, where the Nazis are plotting to use the Ark to further Hitler's plans for world domination – aided by Jones's deceitful French rival. Steven Spielberg's action-adventure, with Harrison Ford, Karen Allen, Paul Freeman and John Rhys-Davies.
Rambo III (1988) ITV4 9:00pm-11:05pm
Vietnam veteran John Rambo turns down a request from his old colonel to join a mission in Soviet-occupied Afghanistan. However, when the officer is captured, Rambo sets off to save him, joining the Mujahedeen rebels in fighting against the Russian invaders. Action-adventure sequel, starring Sylvester Stallone, Richard Crenna, Kurtwood Smith, Marc de Jonge and Sasson Gabai.
Sahara (1995) Sony Movies Action 9:00pm-11:15pm
An American tank commander leads his crew back to Allied lines after the fall of Tobruk during the Second World War. Along the way, they pick up some stranded soldiers and discover an abandoned well in the desert. With the German army bearing down on them, he decides to fight for control of the valuable water source. Adventure remake, starring James Belushi and Simon Westaway.
Absolutely Fabulous: The Movie (2016) BBC One 10:40pm-12:05am
Worried about her finances when her book fails to find a publisher, Patsy is given the tip that Kate Moss has left her PR company and will be looking for new representation. Things start to go awry when the plot to approach the model goes horribly wrong and Patsy and Edina find themselves vilified by the entire nation and have to flee the country. Comedy based on the BBC sitcom, starring Jennifer Saunders, Joanna Lumley and Julia Sawalha.
Absolutely Fabulous Merchandise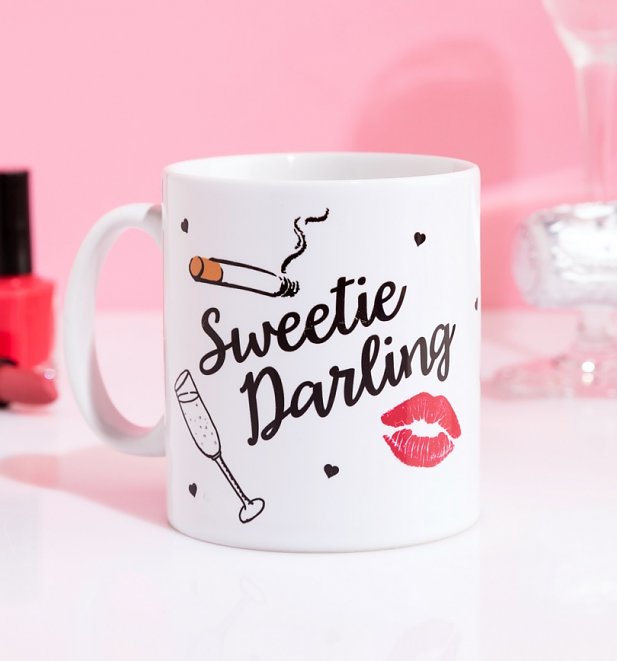 SATURDAY 11th April
Wild Wild West (1999) 5STAR 11:45am-1:50pm
A government agent teams up with a gadget-mad master of disguise to investigate the disappearance of several scientists. Their search leads them to an evil genius who is plotting to kill the US president with some bizarre inventions of his own. Sci-fi Western comedy, starring Will Smith, Kevin Kline, Kenneth Branagh, Salma Hayek and Ted Levine.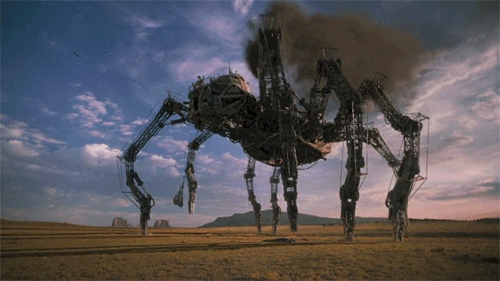 .
Matilda (1996) Channel 5 2:35pm-4:40pm
A gifted youngster is packed off by her selfish parents to the prison-like Crunchem Hall School. Once there, she befriends a sweet-natured teacher who convinces her that not all grown-ups are bad – and urges her to use her special powers to turn the tables on the nasty headmistress. Fantasy comedy, adapted from the children's book by Roald Dahl, with Mara Wilson, Pam Ferris, Embeth Davidtz, Rhea Perlman and Danny DeVito, who also directed.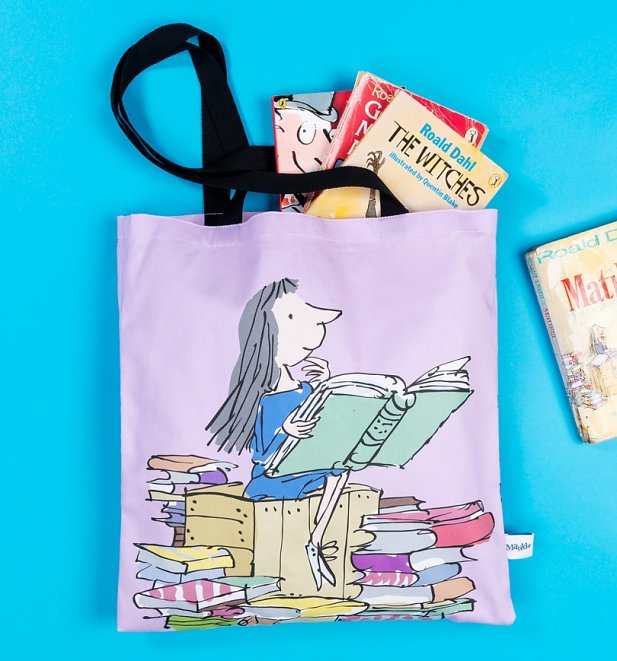 .
Hook (1991) Dave 3:05pm-6:00pm
Peter Pan, who has finally grown up and is now a married lawyer with a family of his own, is whisked away by Tinkerbell to Neverland, where he must learn to fly again if he is to save his children from the clutches of Captain Hook. Steven Spielberg's fantasy adventure, with Robin Williams, Dustin Hoffman, Julia Roberts, Bob Hoskins and Maggie Smith.
Richie Rich (1994) ITV2 3:55pm-5:50pm
The world's wealthiest youngster has everything he could possibly want except friends. When his parents go missing, he must try to keep their fortune out of the clutches of a scheming executive, with the help of some less well-off children. Family comedy, starring Macaulay Culkin, John Larroquette, Jonathan Hyde, Edward Herrmann, Christine Ebersole and Mike McShane.
Chitty Chitty Bang Bang (1968) Channel 5 4:40pm-7:30pm
Eccentric inventor Caractacus Potts rescues an old car from the scrapheap, only to discover it has magical, gravity-defying powers. Meanwhile, Baron Bomburst, the blundering ruler of Vulgaria, will do anything to get his greedy hands on it. Children's musical adventure, based on the book by Ian Fleming, starring Dick Van Dyke, Lionel Jeffries, Sally Ann Howes, Gert Frobe, Benny Hill and James Robertson Justice.
Live and Let Die (1973) ITV4 5:35pm-8:00pm
James Bond's investigation into the murder of three British agents leads him to a connection between the dictator of a Caribbean island and a notorious Harlem drug kingpin – along with a plot to flood America with limitless supplies of free heroin. Spy adventure, with Roger Moore in his first appearance as 007, alongside Yaphet Kotto and Jane Seymour.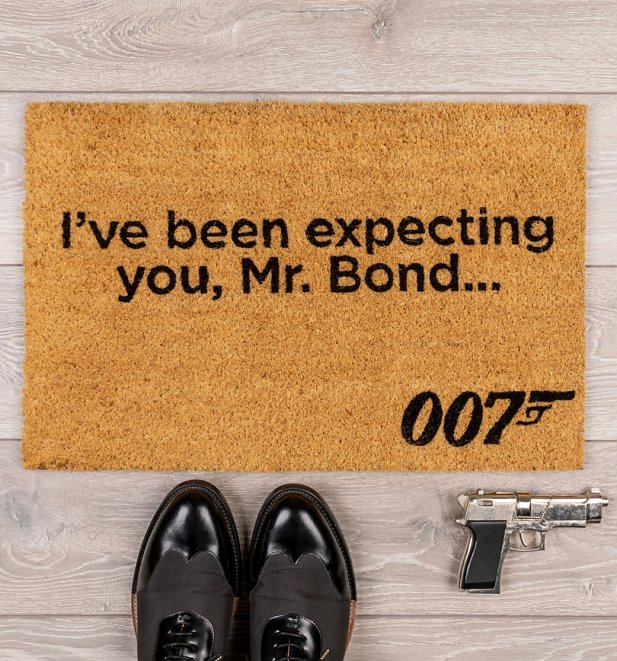 .
Godzilla (1998) 5STAR 6:10pm-9:00pm
A giant mutant lizard spawned from an atomic test rampages through the streets of New York, defying the combined might of the US Army and Navy as it searches for a quiet place to hatch its eggs. A bookish radiation expert and a shady French secret agent join forces to defeat the creature. Hollywood remake of the Japanese monster adventure, starring Matthew Broderick, Jean Reno, Maria Pitillo and Hank Azaria.
Indiana Jones and the Temple of Doom (1984) BBC One 6:25pm-8:15pm
The intrepid archaeologist, with his young sidekick and a nightclub singer in tow, is stranded in India, where he takes on a mission to recover magical sacred stones from the hands of an evil cult engaged in human sacrifice and child slavery. Steven Spielberg's action-adventure, starring Harrison Ford, Kate Capshaw, Ke Huy Quan and Amrish Puri.
Notting Hill (1999) 5STAR 9:00pm-11:25pm
A recently divorced bookshop owner finds love with a glamorous Hollywood film star, but ends up the focus of unwanted media interest – which makes maintaining a relationship a tricky proposition. Romantic comedy written by Richard Curtis, starring Hugh Grant, Julia Roberts, Rhys Ifans, Emma Chambers, James Dreyfus and Gina McKee.
Days of Thunder (1990) Paramount Network 9:00pm-11:10pm
An arrogant racing driver is determined to seize the reigning Nascar champion's crown, winning the Indianapolis 500 in the process. However, his first few races see him intimidated by the surroundings and unable to finish due to crashes or blown engines. A serious accident compounds his misfortunes and jeopardises his chances of ever racing again. Drama, starring Tom Cruise, Nicole Kidman, Robert Duvall, Randy Quaid and John C Reilly.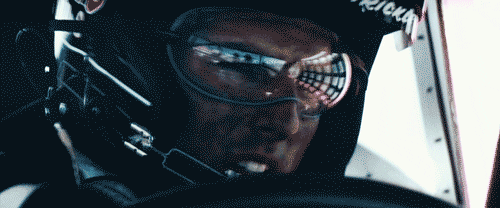 SUNDAY 12th April
Labyrinth (1986) Sony Movies 11:05am-1:15pm
A teenager wishes her baby brother would be taken away, only to have her request granted by a band of goblins and their sinister king. She regrets her decision and sets out to rescue him, but to reach the castle where he is being held, she must find her way through a magical maze full of strange creatures. Jim Henson's fantasy adventure, starring Jennifer Connelly and David Bowie.
.
Antz (1998) ITV2 12:20pm-2:05pm
A neurotic worker ant passes himself off as a soldier to impress a princess. However, he provokes a jealously ambitious general with an accidental act of heroism – so he and his beloved decide to flee the brutal colony and go in search of the promised land of Insectopia. Animated comedy, with the voices of Woody Allen, Sharon Stone, Gene Hackman and Sylvester Stallone.
Willy Wonka and the Chocolate Factory (1971) ITV 2:35pm-4:30pm
An eccentric confectionery king announces that five children will be given a tour of his wondrous factory. The winners turn out to be a kind-hearted boy from a penniless family and four obnoxious brats, who face a terrible fate when they misbehave. Musical fantasy, based on Roald Dahl's classic book Charlie and the Chocolate Factory, starring Gene Wilder, Jack Albertson, Peter Ostrum and Roy Kinnear.
Shrek (2001) ITV2 4:00pm-5:50pm
Anti-social ogre Shrek resolves to stop an evil ruler from banishing fairy-tale characters to his swampland home. However, the reluctant hero ends up forced to rescue the beautiful Princess Fiona from a castle guarded by a dragon, aided only by a wisecracking donkey. Animated comedy, with the voices of Mike Myers, John Lithgow, Cameron Diaz, Eddie Murphy and Vincent Cassel.
Indiana Jones and the Last Crusade (1989) BBC One 4:35pm-6:35pm
The intrepid archaeologist sets out to find his estranged father, who has gone missing while searching for the Holy Grail. Once reunited, the duo team up to finish the task and locate the sacred relic before the Nazis get their hands on it. Action-adventure sequel directed by Steven Spielberg, starring Harrison Ford, Sean Connery, Alison Doody, River Phoenix, Julian Glover and Denholm Elliott.
Smokey and the Bandit II (1980) ITV4 6:05pm-8:10pm
The maverick haulier must overcome a crisis of confidence when he and his friends are hired to transport a pregnant elephant to Texas, a mammoth task that proves far from easy, especially with their old enemy in hot pursuit. Road comedy, with Burt Reynolds, Jackie Gleason, Jerry Reed, Dom DeLuise and Sally Field.
Vertical Limit (2000) Paramount Network 6:40pm-9:00pm
A wildlife photographer is forced to master his fears and the elements as he leads an expedition to climb K2, the world's second-highest mountain, on a desperate mission to rescue his estranged sister and her fellow mountaineers, who have fallen into a crevasse. Action-adventure, starring Chris O'Donnell, Bill Paxton, Scott Glenn and Robin Tunney.
Jaws: The Revenge (1987) ITV4 8:10pm-10:00pm
Ellen Brody, the widow of heroic police chief Martin Brody, travels to the Bahamas after her youngest son is killed by a great white shark. But as she is reunited with her surviving son, the predatory fish sets off in pursuit to wipe out the entire family. Thriller sequel, starring Michael Caine, Lorraine Gary, Lance Guest and Mario Van Peebles.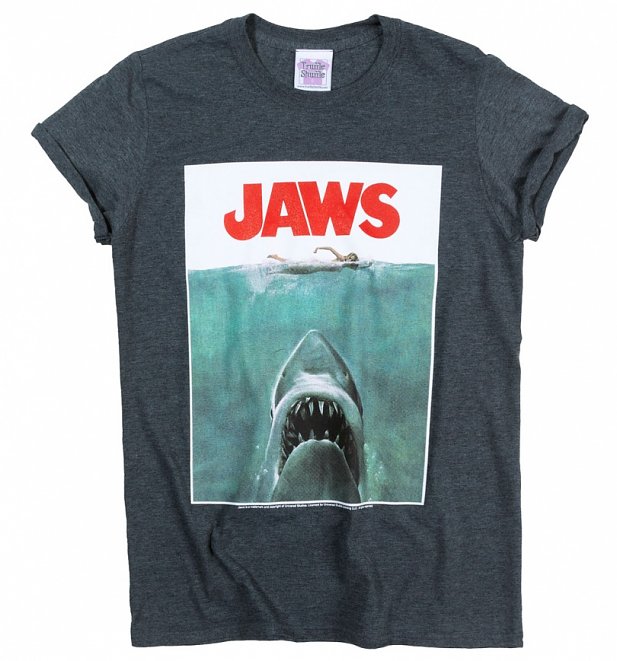 Con Air (1997) 5STAR 9:00pm-11:15pm
Honourably discharged Army Ranger sergeant Cameron Poe hitches a ride home on a maximum-security flight conveying some of America's deadliest criminals. When they hijack the plane in mid-flight, led by criminal mastermind Cyrus the Virus, Poe is forced to intervene. Meanwhile, US marshal Vince Larkin has an ongoing battle on the ground to prevent the plane from being blown to pieces. Director Simon West's blockbusting action thriller, starring Nicolas Cage, John Cusack, John Malkovich, Steve Buscemi, Ving Rhames and Colm Meaney.
A Fish Called Wanda (1988) BBC One 10:30pm-12:15am
A stuffy English barrister representing a jewel thief is targeted by his client's partners in crime – a seductive American crook and her dim-witted would-be philosopher lover who will go to any lengths to discover where the diamonds from their last heist have been hidden. Crime comedy, starring John Cleese, Jamie Lee Curtis, Kevin Kline, Michael Palin and Tom Georgeson.
Pretty Woman (1990) Channel 5 11:10pm-12:20am
A ruthless millionaire hires a prostitute while on a business trip. Realising she may be useful in helping him keep up a successful appearance, he pays her to accompany him for a week as he associates with the rich and powerful – but falls in love despite their many differences. Romantic comedy, starring Richard Gere and Julia Roberts, with Ralph Bellamy and Laura San Giacomo.
.
Tango & Cash (1989) Paramount Network 11:30pm-1:35am
Two rival LA detectives are constant thorns in the side of a ruthless drug baron, so he has them framed for murder and sent to prison. Surrounded by vengeful crooks they put behind bars, the combative duo are forced to bury their differences to escape and prove their innocence. Action-adventure, with Sylvester Stallone, Kurt Russell, Teri Hatcher and Jack Palance
Whatever you're up to this bank holiday weekend, try to enjoy the small things in life.