With Father's Day 2020 fast approaching (Sunday, 21st June) and things being a whole lot trickier this year, rest easy safe in the knowledge that we're here to ship out your Father's Day gifts to you or directly to their door in our custom gift wrap and boy… do we have a whole lot they'll love to pick from. Not that we're biased or anything of course.
.
Really though, we have such a wide range of gifts for him that are sure to raise a smile and help them celebrate their biggest fandoms. To help you surf through the sea of cool, we've handpicked some of our top gifts we think they'll love that won't break the bank. Let's go!
Father's Day Gifts Under £10
Finding the perfect gift for him doesn't need to break the bank which is why we have a whole heap of top gifts for under a tenner. Sorted!
While Darth Vader might not qualify for father of the year anytime soon, we're sure your own dad will love channelling some of his power through this neat Star Wars I Am Your Father Mug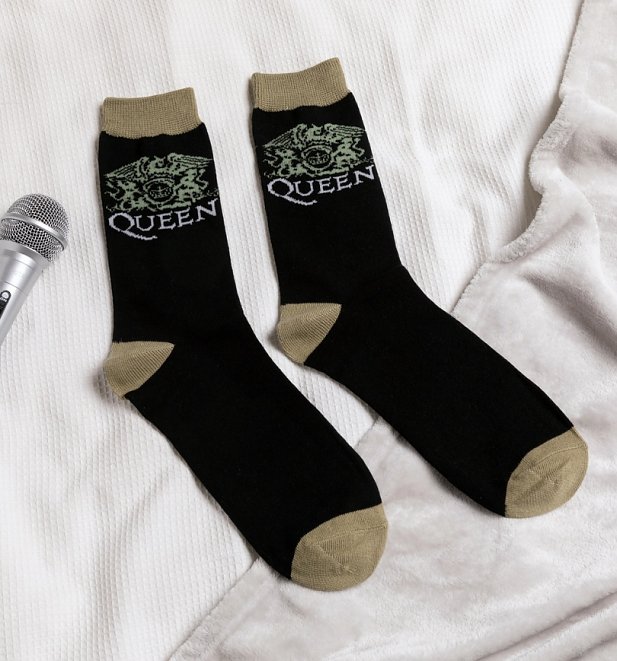 You will, you will, rock their day like a total gifting icon with these mega Queen Crest Socks. Sure to shake up their sock game.
There will be no small job they're not prepared for with one of these Pac-Man Multi-Tools close to hand. Perfect for slipping inside a wallet too!

Sure to tickle any Star Wars fan, let them enjoy their favourite tipple in their very own Stormtrooper Glass Tumbler. Just remember, don't take shots in this, they'll probably miss! Yeah, we did.
Help them relive the loveliest jubbliest moments with this Only Fools and Horses Top Trumps Card Game! Including all your fave characters like Boycie, Uncle Albert and Trigger. Remember, he who dares wins.
Father's Day Gifts Under £20
Turning that money dial up a touch, take a peep at our top picks for your old man that all come in under £20. Bargains!
Are they a bit of a movie buff? This 100 Movies Bucket List Scratch Poster is a gift that keeps on giving and will not only give them something great to look at and complete but will also have them enjoying 100s of hours of top movie goodness in the process. Perfection!
Surely all superheroes need a super morning cuppa? One sure way to kick-start their day in style is our Marvel Giant Heat Change Mug. Right?
Who would have thought that classic rock and puzzles would work together? Well… this Iron Maiden Killers 500 Piece Jigsaw Puzzle if proof enough that they sure do! Pop some rock on and puzzle the day away.
Do they like their brew a little on the dark side? Well, either way actually surely any Star Wars fan is going to love getting to share a cuppa with Lord Vader. Surely!
They say a man's house is their castle… personally, we'd rather have a Batcave! Let them warn their guests of the awesomeness and superhero inside with this Welcome To The Batcave Batman Door Mat.
Father's Day Gifts Under £30
Go big or go home, right? They won't need megabucks spent on them to feel special, really it's finding the perfect gift that will keep them entertained until next year which is where our next top picks come in…
Bit of a ducker and diver? Always looking to make a sweet deal? This Only Fools and Horses Monopoly Game Set might just be right up their street. Ideal for a games night and top-notch quality time.
Let them know you love them to the moon and back with our ace NASA Administration Pyjamas. Super cosy and sure to help their Father's Day really take off.
Who doesn't love a little project to get stuck into? Keep them busy and gaming away with this Make Your Own Desktop Arcade Kit.
Just one more… after this one. Let a Stormtrooper guard their precious biscuits with this Star Wars Stormtrooper Glass Cookie Jar.
Word of warning, if they beat you at this Queen Monopoly game, they will be shouting "We Are the Champions" for a very long time!
There you have them, folks. Just a very small taste of our complete collection of Father's Day Gifts and Birthday Gifts.
For our full range, head over to the site and check out our latest goodies.