Saying helloooooo to another retro movie weekend! While we need to put a hold on our own adventures, we can sure tune in and join in on a whole heap of others with our top pick of classic movies hitting the telly. Enjoy!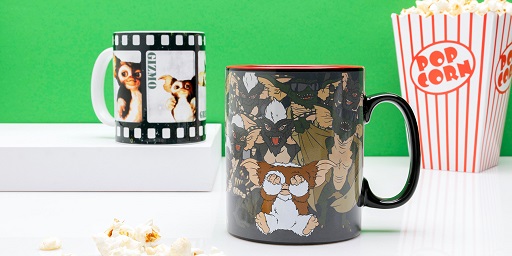 SATURDAY 9th May
Practical Magic (1998) Channel 5 1:00pm-3:10pm
Two chalk-and-cheese sisters descended from a long line of white witches, are determined to lift the curse that has burdened all the females of the family for generations – namely, that any man who falls in love with them will suffer an untimely death. Fantasy, starring Sandra Bullock, Nicole Kidman, Stockard Channing, Dianne Wiest and Aidan Quinn.
Bedazzled (2000) 5STAR 1:30pm-3:15pm
The Devil appears as a beautiful woman to a lovelorn computer buff and grants him seven wishes in exchange for his soul. However, he quickly discovers that dealing with the Princess of Darkness is not so simple, and when he uses his wishes to woo the girl he loves they all backfire on him in disastrous fashion. Fantasy comedy remake, with Brendan Fraser, Elizabeth Hurley, Frances O'Connor and Miriam Shor.

Picture Perfect (1997) Sony Movies 2:40pm-4:45pm
An ambitious executive hires a man to pose as her fiance to give her a stable image at work and attract a colleague who is only tempted by unavailable women. However, her fantasy life soon spirals out of control, leaving her unable to tell the difference between fact and fiction. Romantic comedy, with Jennifer Aniston, Jay Mohr, Kevin Bacon, Olympia Dukakis and Illeana Douglas.
Home Alone 2: Lost in New York (1992) Film4 4:40pm-7:00pm
Hapless youngster Kevin somehow manages to catch the wrong plane and finds himself heading for New York, while his family jets off to Florida. Having got his hands on his father's credit card, he is enjoying the good life staying in a luxury hotel – until he bumps into two familiar burglars with an axe to grind. Comedy sequel, starring Macaulay Culkin, Joe Pesci, Daniel Stern, Brenda Fricker and Tim Curry.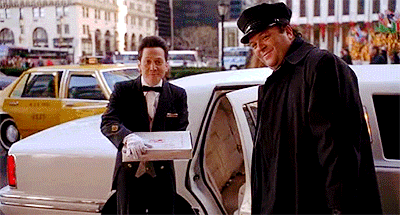 .
Bruce Almighty (2003) Channel 5 5:00pm-6:50pm
God tires of a down-on-his-luck reporter's constant complaining, so passes on his powers to give him a taste of ultimate responsibility. The newsman falls in love with his extraordinary abilities – but a never-ending stream of incoming prayers and his ambitious attempt to please everyone soon prove there is more to the job than meets the eye. Comedy, starring Jim Carrey, Jennifer Aniston and Morgan Freeman.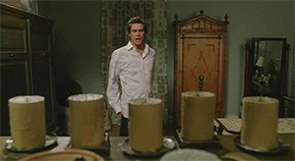 .
Daylight (1996) Paramount Network 6:45pm-9:00pm
A devastating explosion in the New Jersey Tunnel causes a horrific pile-up, trapping a group of motorists underground. A former emergency worker witnesses the blast and heads in to guide the handful of survivors to safety before the waters of the Hudson river above them break through and flood the tunnel. Disaster movie, starring Sylvester Stallone, Amy Brenneman, Viggo Mortensen, Dan Hedaya and Claire Bloom.
Four Weddings and a Funeral (1994) Film4 9:00pm-11:20pm
A London man's misfortunes in love look set to change when he meets an American beauty. However, the prospect of a transatlantic relationship succeeding seems slim, so the pair go their separate ways – only for him to realise he is unable to get her out of his mind. Richard Curtis's comedy, with Hugh Grant, Andie MacDowell, John Hannah, Charlotte Coleman, Kristin Scott Thomas, Simon Callow and James Fleet.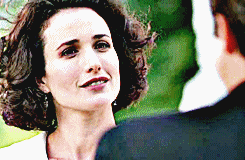 .
Scarface (1983) ITV4 10:30pm-1:50am
Small-time crook Tony Montana emigrates from Cuba to the US, determined to become rich and powerful. Admitted into the inner circle of a Miami drug lord, he ultimately takes over his boss's empire and even his wife. However, his paranoia and cocaine addiction begin to spiral out of control, while his enemies circle, waiting for the chance to bring him down. Gangster thriller remake, with Al Pacino, Michelle Pfeiffer and Robert Loggia.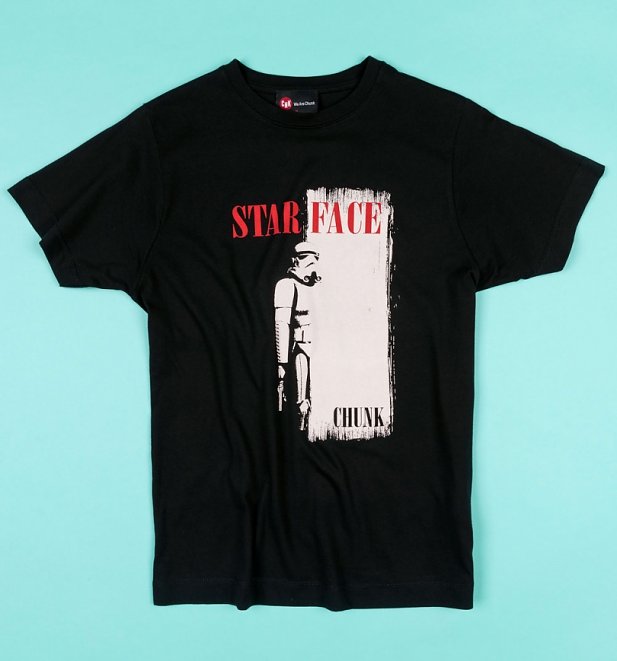 SUNDAY 10th May
Bicentennial Man (1999) Sony Movies 11:15am-1:50pm
A family purchases a robot servant to perform menial tasks but quickly realises this is no ordinary droid when he begins to develop human emotions and the capacity to think for himself, a quality encouraged by his owner's children. He asks for his freedom, and spends the next 200 years struggling to come to terms with its humanity. Chris Columbus's sci-fi drama inspired by the books of Isaac Asimov, starring Robin Williams, Sam Neill, Embeth Davidtz and Oliver Platt.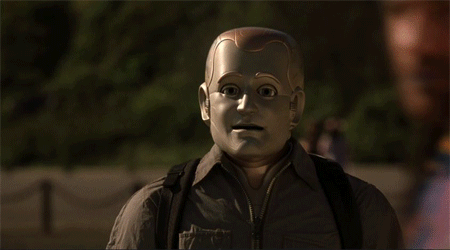 .
The Return of the Pink Panther (1975) Film4 12:35pm-2:50pm
The inept Inspector Clouseau sets out to unmask a notorious international jewel thief believed to be behind the theft of a priceless diamond – but anarchy, as ever, follows wherever he goes. Blake Edwards' comedy sequel, starring Peter Sellers, Christopher Plummer, Catherine Schell, Herbert Lom, Burt Kwouk and Graham Stark.
King Kong (2005) Channel 5 12:25pm-4:00pm
Maverick film-maker Carl Denham and his cast and crew board a ship bound for a mysterious island – but when they arrive, a giant gorilla carries off their leading lady, Ann Darrow. As the crew makes its way through the teeming jungle to find her, the director concocts a dangerous scheme to capture the great ape and take it back to New York. Peter Jackson's remake of the fantasy adventure, starring Naomi Watts, Jack Black, Adrien Brody and Andy Serkis, in a dual role as the ship's cook and motion-captured creature.
Roxanne (1987) Sony Movies Classic 4:55pm-7:05pm
A sensitive fireman believes he has no chance of ever winning the heart of a lovely astronomer owing to his large nose, and instead agrees to help a handsome colleague woo her, causing himself no end of heartache. Romantic comedy based on Cyrano de Bergerac, starring Steve Martin, Daryl Hannah, Rick Rossovich and Shelley Duvall.
Dad's Army (1971) Sony Movies Classic 7:05pm-9:00pm
The ragtag soldiers of the Walmington-on-Sea Home Guard are given the chance to prove their mettle by apprehending three German aviators who have parachuted into the country in the vanguard of a suspected Nazi invasion. British comedy based on the TV series, starring Arthur Lowe, John Le Mesurier, Clive Dunn, Bill Pertwee, Ian Lavender and Arnold Ridley.
The Last of the Mohicans (1992) Paramount Network 9:00pm-11:10pm
An orphaned settler in North America is adopted by the last member of a native tribe following the death of his family. The child grows to become legendary frontiersman Hawkeye, who rescues and falls in love with a British officer's daughter during the Anglo-French War. But a bitter Huron war chief is determined to take revenge against her father by killing her. Michael Mann's historical adventure, based on James Fenimore Cooper's classic tale, starring Daniel Day-Lewis, Madeleine Stowe, Russell Means, Wes Studi, Maurice Roeves and Eric Schweig.
Dirty Dancing (1987) Channel 5 10:00pm-12:00am
A dance instructor at a 1960s resort hotel fears his career will be jeopardised when his regular partner is forced to pull out of an important show in which they are due to perform. Luckily, a naive teenager is happy to step in, and is treated to a whirlwind holiday education in life, love and expressing herself. A romantic drama, starring Patrick Swayze, Jennifer Grey and Jerry Orbach.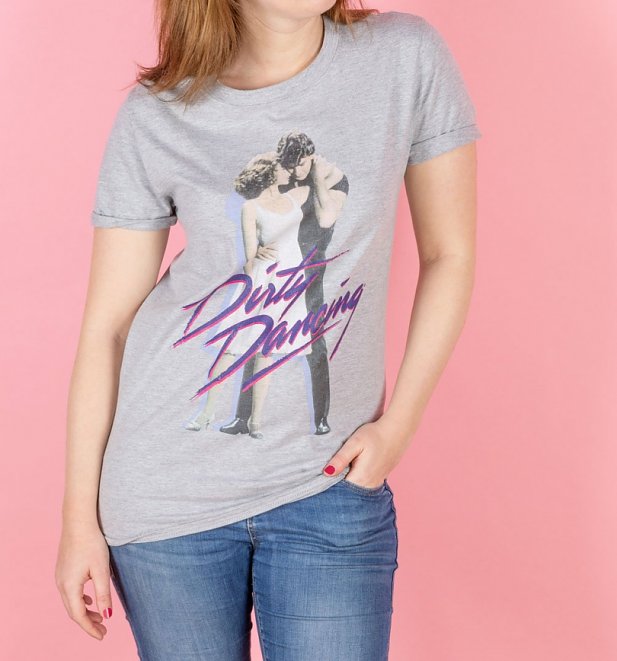 .
Whatever you're up to this weekend, why not do that thing you've always wanted to do at home but never had the time.