Rain, rain go away, home again another day! If, like us, you've been pretty much rained in lately and looking for ace ways to pass the time, what could be better than kicking back and enjoying some of your favourite retro films that will take you right back to your childhood? Do just that with our top picks hitting your screens this weekend. Enjoy!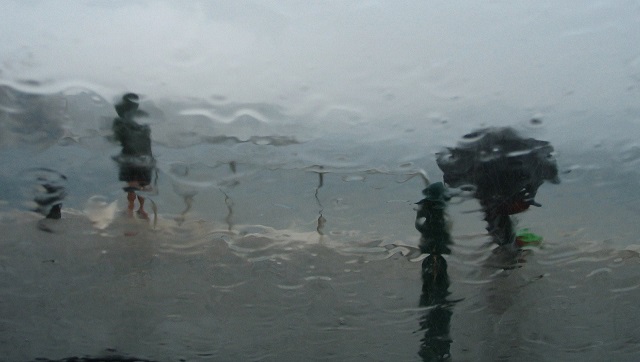 SATURDAY 20th June
Time Bandits (1981) Film4 11:00am-1:20pm
A bemused schoolboy is escorted on a bizarre journey through time by a group of larcenous dwarfs. His adventures lead him to encounters with various characters from history – but none of them are quite what he had imagined. Terry Gilliam's fantasy comedy, starring Craig Warnock, David Rappaport, John Cleese, Michael Palin, Sean Connery, Ian Holm, Ralph Richardson and David Warner.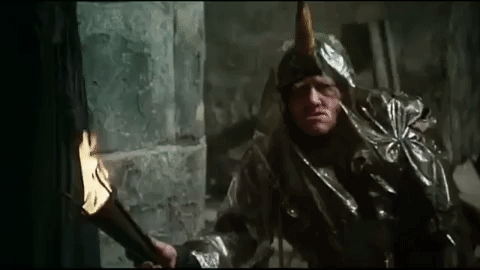 .

King Kong (2005) 5STAR 1:05pm-4:45pm
Maverick film-maker Carl Denham and his cast and crew board a ship bound for a mysterious island – but when they arrive, a giant gorilla carries off their leading lady, Ann Darrow. As the crew makes its way through the teeming jungle to find her, the director concocts a dangerous scheme to capture the great ape and take it back to New York. Peter Jackson's remake of the fantasy adventure, starring Naomi Watts, Jack Black, Adrien Brody and Andy Serkis, in a dual role as the ship's cook and motion-captured creature.
Chicken Run (2000) CBBC 2:10pm-3:30pm
A headstrong chicken and her fellow fowls ponder how to escape from a grim Yorkshire farm before the evil farmer's wife can turn them into pies. Luckily, help arrives in the form of a heroic American rooster who promises to show them how to fly. Nick Park's animated comedy, with the voices of Mel Gibson, Julia Sawalha, Miranda Richardson and Jane Horrocks.
Labyrinth (1986) Sony Movies 2:55pm-5:00pm
A teenager wishes her baby brother would be taken away, only to have her request granted by a band of goblins and their sinister king. She regrets her decision and sets out to rescue him, but to reach the castle where he is being held, she must find her way through a magical maze full of strange creatures. Jim Henson's fantasy adventure, starring Jennifer Connelly and David Bowie.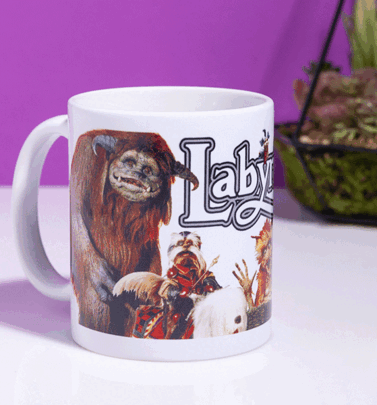 Evolution (2001) Film4 4:55pm-6:55pm
Two science teachers investigate a mysterious meteor and discover it is oozing a strange fluid containing millions of minuscule but rapidly evolving organisms – which start to turn into terrifying alien monsters with a taste for human flesh. Sci-fi comedy, starring David Duchovny, Orlando Jones, Julianne Moore, Seann William Scott, Dan Aykroyd and Ted Levine.
Bend It Like Beckham (2002) E4 6:40pm-9:00pm
An English schoolgirl tries to hide her passion for football from her strict Indian parents, knowing they disapprove of her tomboyish love of the game. However, when a semi-professional player sees her in action, she is offered a place on a team, forcing her to come up with a complex plan to keep her sporting career under wraps. Comedy, with Parminder Nagra, Keira Knightley, Jonathan Rhys Meyers, Juliet Stevenson and Shaznay Lewis.
My Best Friend's Wedding (1997) 5STAR 6:50pm-9:00pm
A food critic realises she is in love with her best friend just as he announces he is going to marry another woman. Determined to have him to herself, she heads for the wedding with the intention of sabotaging the ceremony – but persuading the groom to give up on his bride-to-be proves harder than expected. Romantic comedy, starring Julia Roberts, Dermot Mulroney, Cameron Diaz and Rupert Everett.
Stand By Me (1986) Sony Movies Classic 10:20pm-12:10am
Four 12-year-old best friends embark on a life-changing adventure in the Oregon wilderness in search of a missing teenager's body, unaware of the trials and triumphs that await them. Rob Reiner's 1950s-set coming-of-age drama, based on a novella by Stephen King, starring River Phoenix, Wil Wheaton, Jerry O'Connell, Corey Feldman, Kiefer Sutherland and Richard Dreyfuss.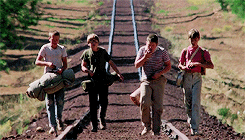 .
Jumpin' Jack Flash (1986) Sony Movies 9:00pm-11:10pm
A computer operator stumbles across an SOS from an English spy trapped in Eastern Europe. While trying to help him contact his superiors, she is plunged into international espionage and ends up being pursued by KGB assassins and faced with unmasking a mole in British intelligence. Spy comedy, starring Whoopi Goldberg, Jonathan Pryce, James Belushi, Roscoe Lee Browne and Carol Kane.
Austin Powers: International Man of Mystery (1997) Sony Movies 11:10pm-1:10am
A velvet-clad, sex-crazed secret agent from the 1960s agrees to be put into a state of suspended animation after his arch-enemy escapes justice. Thirty years later he is defrosted to do battle with the power-mad villain again, but the mission proves nearly as daunting for him as getting to grips with 1990s social values. Spoof spy adventure, with Mike Myers, Elizabeth Hurley, Mimi Rogers, Michael York and Robert Wagner.
SUNDAY 21st June
Baby's Day Out (1994) E4 10:00am-12:00pm
Three bungling kidnappers hatch a plan to pose as society reporters and snatch the baby son of a wealthy couple. However, the infant escapes on to the streets of New York, evading the crooks' every attempt to recapture him. Comedy, starring Joe Mantegna, Lara Flynn Boyle, Joe Pantoliano and Brian Haley.
Back to the Future (1985) Film4 11:00am-1:20pm
Teenager Marty McFly travels back to the 1950s in a time machine built by his eccentric inventor friend. The return journey proves tricky enough, but he also accidentally alters the sequence of events that led to his parents falling in love – and has to persuade his future dad to win his mother's heart, or he will never be born. Sci-fi comedy adventure, starring Michael J Fox, Christopher Lloyd, Lea Thompson and Crispin Glover.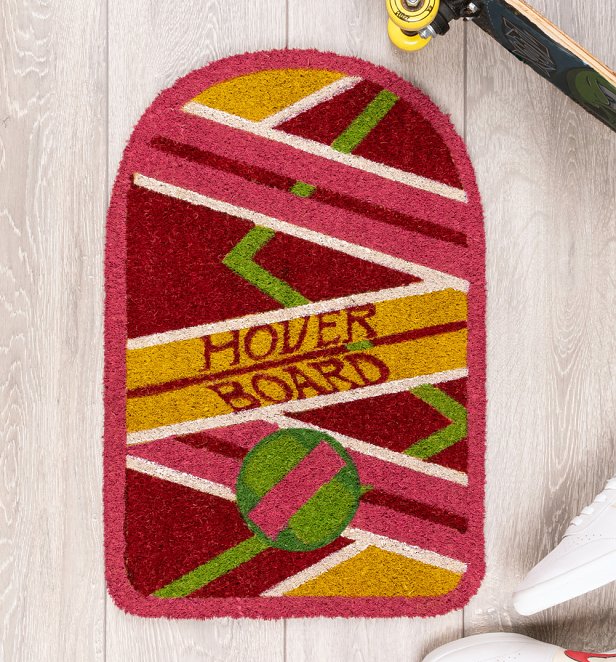 .
A Knight's Tale (2001) Channel 5 1:15pm-3:55pm
A poverty-stricken squire spies an opportunity to make his dreams come true when his employer dies. He takes his place as a knight, launching himself on the road to riches by competing in jousting tournaments, but his ruse is jeopardised by a dastardly nobleman. Comedy adventure, starring Heath Ledger, Paul Bettany, Mark Addy, Shannyn Sossamon and Rufus Sewell.
Shanghai Knights (2003) Sony Movies 2:45pm-5:00pm
Chinese sheriff Chon Wang and reformed bandit Roy O'Bannon head for Victorian London on the trail of a murderer. Their investigation leads them to a nefarious Englishman plotting to kill the royal family – but fortunately, Chon's talented sister comes to their aid. Martial arts comedy sequel, with Jackie Chan, Owen Wilson, Aidan Gillen and Fann Wong.
The Man in the Iron Mask (1998) Channel 5 3:55pm-6:30pm
The Three Musketeers set out to depose the villainous King of France and reinstate his long-imprisoned twin brother. However, they face an unexpected threat in the form of old friend D'Artagnan, who has remained loyal to the evil monarch. Swashbuckling adventure, starring Leonardo DiCaprio in a dual role, alongside John Malkovich, Jeremy Irons, Gerard Depardieu, Gabriel Byrne, Anne Parillaud and Hugh Laurie.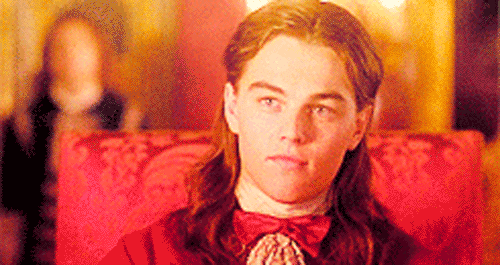 .
The Firm (1993) 5STAR 9:00pm-12:05am
Harvard law graduate Mitch is headhunted to work for a prestigious law firm, despite his wife's warnings that it is too good to be true. After two of his colleagues are murdered, Mitch is approached by the FBI and informed the company is controlled by the Mafia – leaving him in a deadly predicament. Thriller, adapted from the novel by John Grisham, starring Tom Cruise, Gene Hackman, Jeanne Tripplehorn and Holly Hunter.
Rambo (2008) Sony Movies 9:00pm-10:45pm
The bandana-wearing one-man army has turned his back on violence to live a quiet life in Thailand. But before long he takes up arms once again to rescue a party of missionaries who have been taken captive en route to Burma by a sadistic military officer. Action sequel, directed by and starring Sylvester Stallone. With Julie Benz and Graham McTavish.
Whatever you're up to this weekend, why not send someone a message you have spoken to in a while? It might just make their day.