If there is one thing we've always been totally blown away by, it's just how many amazing posts we see of people sharing their latest TruffleShuffle buys.
From top influencer accounts to wonderful people who have just a handful of great shots, for us, getting to see our fantastic collection of cool tshirts, birthday gifts and more in their happy new home really gives us all the feels.
With so many incredible snaps heading our way every single day by either tagging us on @truffleshufflecom or using #truffleshuffletribe, we thought we would take some time to show some love back and reveal some of our very favourite shots we've received lately. Let's go!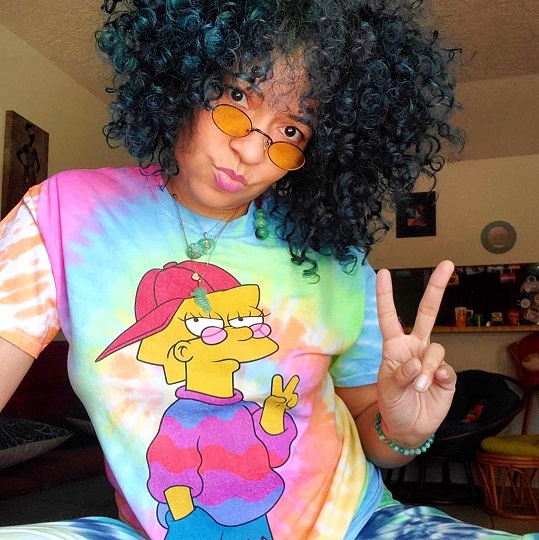 Like y'know, whatever… reveal your inner cool kid Lisa with this super bright and exclusive The Simpsons Cool Lisa Tie Dye T-Shirt as worn by the amazing naturallytash.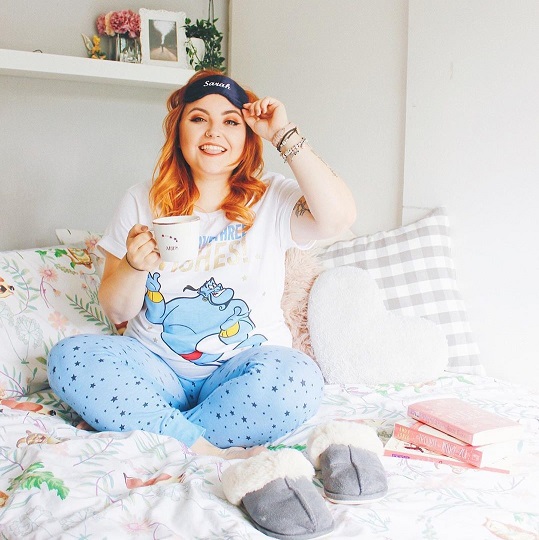 One thing's for sure, if we could get three wishes first thing in the morning, two would be used to more sleep and the third for tea! Get cosy just like Sarah from sarahlaublogs in our Aladdin Three Wishes Pyjamas.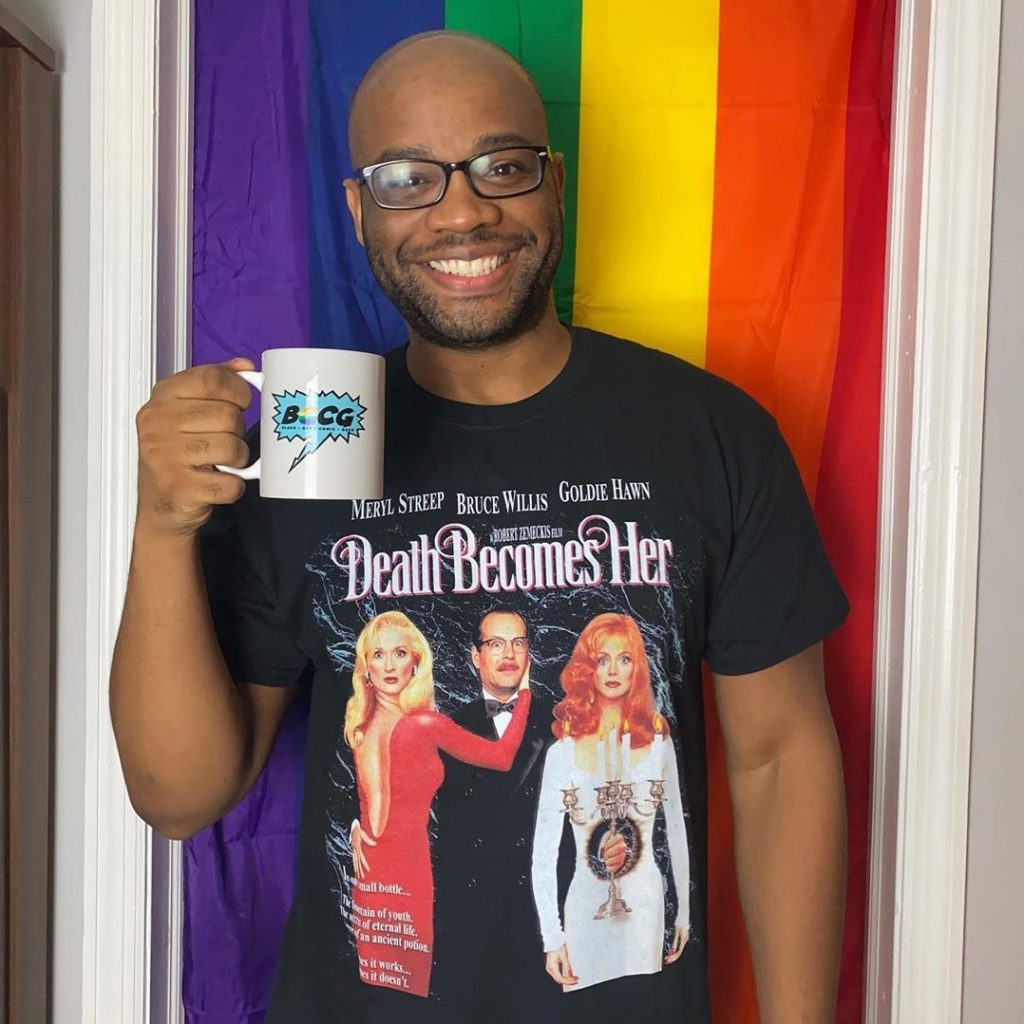 It was dark, it was over the top, totally hammy… it's hard not to totally love this movie gem and now with our Death Becomes Her Movie Poster Black T-Shirt as rocked by the ace blackgaycomicgeek.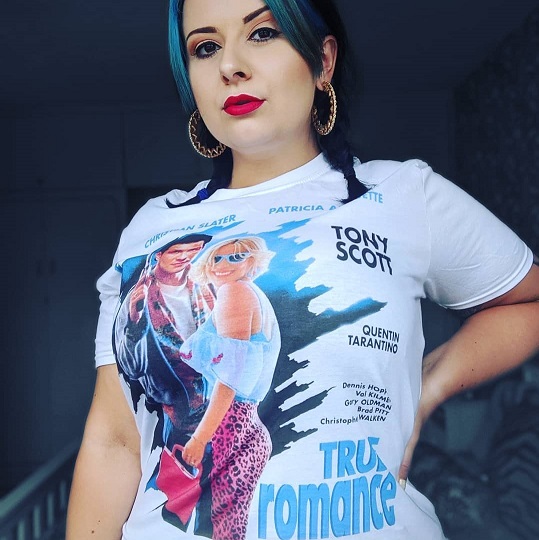 Who doesn't love a classic movie poster tee? Add a whole heap of 90s love with our exclusive True Romance Movie Poster White T-Shirt proudly rocked by the lovely janine_mua.
Crack open the bolly, sweetie because it's time to celebrate this awesome snap of hollievwise in our exclusive Absolutely Fabulous Patsy Screenshot White T-Shirt!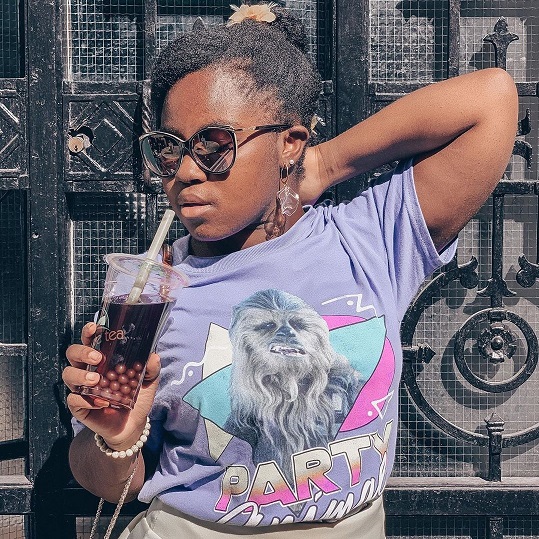 Party like a Wookie in total style with one of our Star Wars Chewbacca Party Animal Violet Oversized T-Shirt. Awesome snap by tatianaandglitterkey!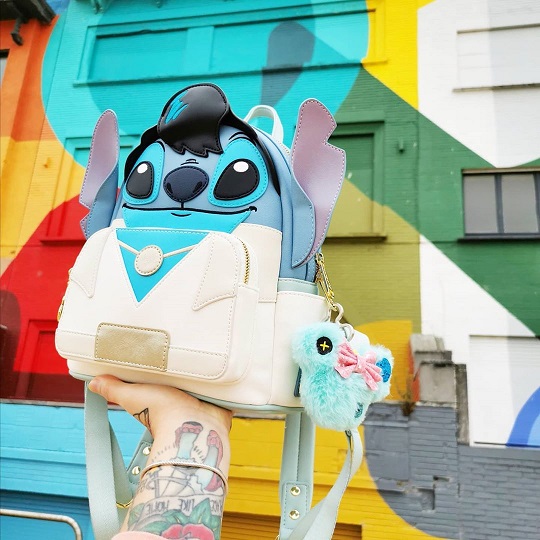 If you're not on the Loungefly train…. get on board! Packed with totally stunning Disney designs like this Loungefly Disney Elvis Stitch Cosplay Mini Backpack as shot by enchanting_lanterns, dive in and see our full collection of Loungefly bags!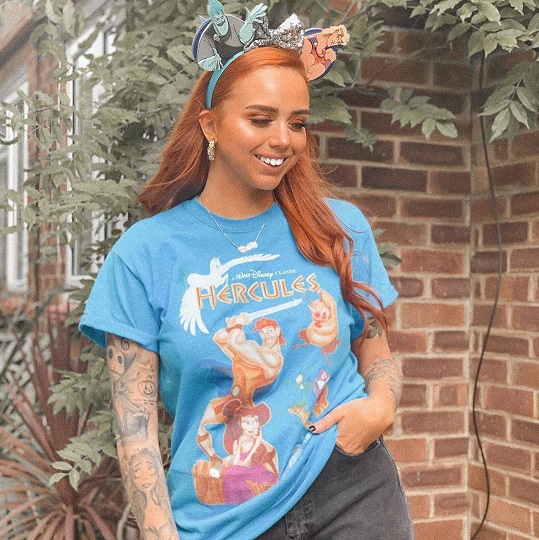 Show some appreciation for the nicest guy of 90s Disney with this colourful Hercules T-Shirt seen on the always amazing daisy.and.taylor.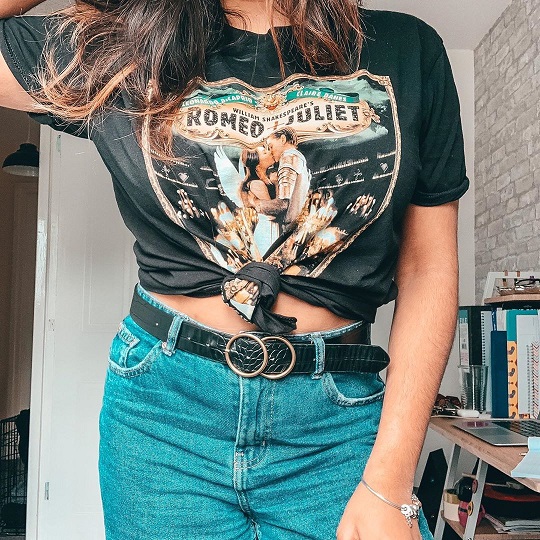 If you're into 90s, it's hard to forget about this iconic Shakespeare adaptation! Show your love for this classic with our Romeo And Juliet Kiss Black Boyfriend Fit Rolled Sleeve T-Shirt styled to perfection by daniellenutter.
Boy… we could really go on and on with SO many amazing posts to share. We always love seeing the amazing things you guys are picking up and sharing. Thank you so much!
To get involved, don't forget to tag us on truffleshufflecom and use #truffleshuffletribe so we can spot your posts and show them some love.
For our complete collection of exclusive tshirts, show our range here. See you there!