Finding yourself peeping out the window looking for a break in the clouds so you can run free? Well.. why not wait in style with some of our totally top movie picks heading your way this weekend! Little of 80s, little of 90s and even some 00s mentions too for good measure. Enjoy!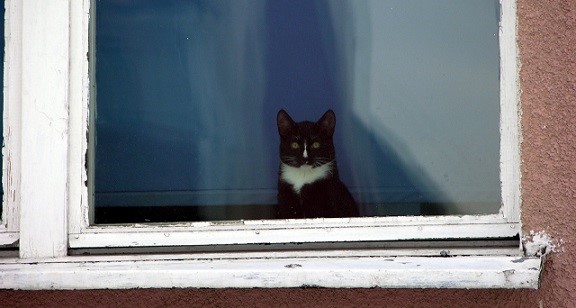 SATURDAY 11th July
Legally Blonde (2001) Channel 5 1:30pm-3:30pm
A seemingly dizzy teenager is heartbroken when her boyfriend dumps her because he thinks she is not intelligent enough to help his political career. To prove him wrong she enrols at Harvard but finds herself out of her depth as other students do their best to humiliate her. Comedy, starring Reese Witherspoon, Luke Wilson, Selma Blair, Matthew Davis and Victor Garber.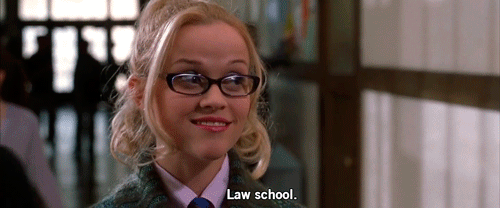 .
Casper (1995) ITV2 4:35pm-6:35pm
A paranormal expert moves into a haunted house where his daughter befriends the amiable ghost of a young boy – but things start to go awry when three smelly spooks and two dastardly crooks try to chase the new residents away. Family comedy, starring Christina Ricci, Bill Pullman, Eric Idle, Cathy Moriarty and featuring the voice of Malachi Pearson.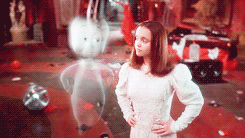 .
Home Alone (1990) Film4 4:55pm-7:00pm
A boy has to fend for himself when he is accidentally left behind after his family jets off to Paris for Christmas. The youngster initially enjoys his freedom but is soon forced to resort to ingenious booby traps to defend the family home from two dim-witted burglars. Comedy, starring Macaulay Culkin, Joe Pesci, Daniel Stern, John Heard, Catherine O'Hara and John Candy.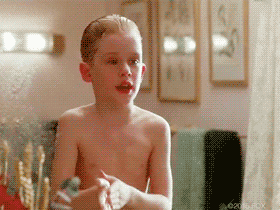 .
Monsters University (2013) BBC One 5:15pm-6:50pm
Student creatures Mike Wazowski and James P Sullivan, aka Sulley, attend university to learn how to be scary, but their rivalry gets them both kicked off the course. The monstrous duo must learn how to work together if they are to realise their dreams of terrifying children. Winning the Scare Games will make the difference between Mike staying at the campus or having to leave. Pixar's animated comedy prequel to Monsters Inc, with the voices of John Goodman, Billy Crystal, Steve Buscemi and Helen Mirren.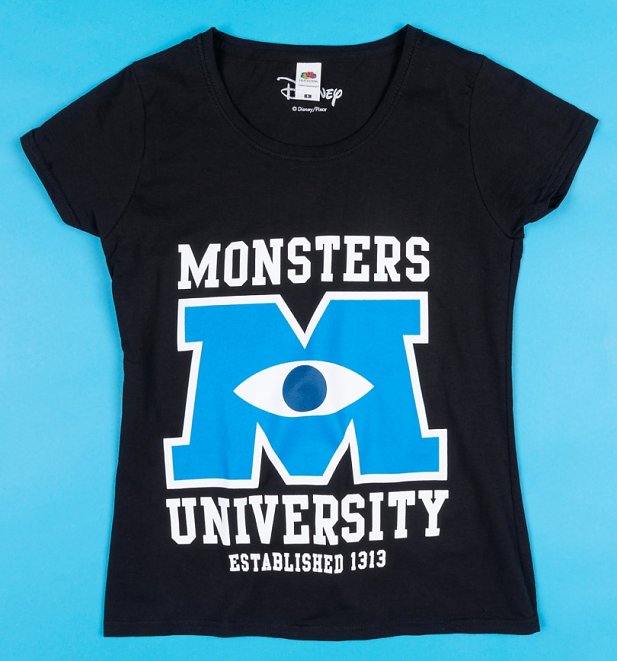 .
The Truman Show (1998) Sony Movies 6:55pm-9:00pm
A man is unaware his uneventful life is really a sham, and his every move is being secretly filmed and broadcast to the world as part of a 24-hour TV soap. However, a series of unforeseen events leads him to question the nature of his existence. Peter Weir's media satire, starring Jim Carrey, Natascha McElhone, Laura Linney, Noah Emmerich and Ed Harris.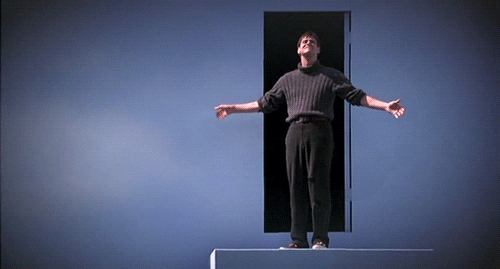 .
From Russia with Love (1963) ITV 9:00pm-11:15pm
James Bond is sent to steal a top-secret Soviet decoding machine and ends up helping its operator defect to the West. However, he discovers the mission is really a trap set by international crime syndicate Spectre and struggles to evade his would-be assassins. Spy thriller, starring Sean Connery, Robert Shaw, Daniela Bianchi and Lotte Lenya.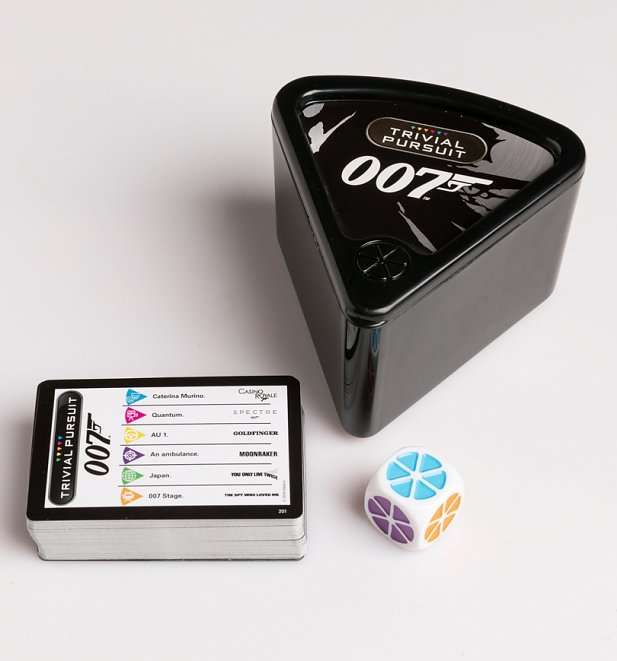 .
Star Trek (2009) Film4 9:00pm-11:25pm
The trainee crew members of the starship Enterprise embark on their maiden flight, which pits them against a Romulan commander from the future who is planning horrific revenge on those he blames for a tragedy in his own time. Sci-fi adventure based on the original TV series, starring Chris Pine, Zachary Quinto, Eric Bana, Zoe Saldana and Leonard Nimoy.
Good Will Hunting (1997) 5STAR 9:00pm-11:35pm
A troubled maths genius refuses to use his gift, preferring to work as a janitor and lead a normal life with his friends. Eventually, a university professor persuades him to see a psychologist, who befriends him and proves the only person able to help him come to terms with his talent and past traumas. Drama, written by and starring Matt Damon and Ben Affleck, who won Oscars for their screenplay. With Robin Williams, Minnie Driver and Stellan Skarsgard.
Indecent Proposal (1993) Sony Movies 9:00pm-11:20pm
A couple dealing with financial difficulties are approached by a billionaire, who offers them $1million in return for one night with the wife. They accept the deal, but the husband's suspicions after the event threaten to tear their relationship apart. Adrian Lyne's drama, starring Robert Redford, Demi Moore, Woody Harrelson, Oliver Platt and Billy Bob Thornton.
National Lampoon's European Vacation (1985) ITV4 10:10pm-12:15am
The disaster-prone Griswolds appear on a TV game show, and through a happy accident, end up winning a holiday touring Europe. The trip takes them to Britain, France and Germany, causing mayhem wherever they go, while the final destination in Rome leads to a run-in with a gang of thieves. Comedy sequel, starring Chevy Chase and Beverly D'Angelo.
Commando (1985) Channel 4 10:50pm-12:30am
The daughter of retired special forces officer John Matrix is kidnapped by an old comrade-in-arms, now in league with a deposed former dictator. The tyrant plans to use the girl to force Matrix into assassinating the head of the country he once ruled but is unprepared for the lengths to which the veteran soldier will go to rescue his child. Action-adventure, with Arnold Schwarzenegger and Rae Dawn Chong.
Kiss the Girls (1997) Film4 11:25pm-1:40am
A forensic psychologist hunts for a serial kidnapper stalking a university campus and responsible for his niece's disappearance. Working out of his jurisdiction, he defies local law enforcement officials to get to the truth – with the aid of one of the criminal's past victims, a headstrong doctor determined to see her former captor brought to justice. Thriller, starring Morgan Freeman, Ashley Judd, Cary Elwes and Tony Goldwyn.
SUNDAY 12th July
Philadelphia (1993) Sony Movies Classic 9:20am-11:45am
A gay lawyer is fired after contracting Aids and takes his former employers to court to prove he was discriminated against because of his condition. The only attorney he can find to represent him is a homophobic courtroom rival, who is forced to confront his prejudices as the case unfolds and his client's health deteriorates. Drama, starring an Oscar-winning Tom Hanks, with Denzel Washington and Antonio Banderas.
Police Academy 3: Back in Training (1986) ITV4 1:25pm-3:10pm
Facing closure from cutbacks in public spending and competition from a more successful academy, the police training school calls on its bungling graduates to act as instructors and make good officers out of a bunch of new recruits even more incompetent than they are. Comedy sequel, starring Steve Guttenberg, Bubba Smith, Michael Winslow and Art Metrano.
Stuart Little 2 (2002) Channel 4 1:55pm-3:25pm
The plucky talking mouse feels left out when the son of his adopted human family makes a new pal – but quickly forgets such trifling matters when his high-flying canary friend is captured by an evil falcon, prompting the brave rodent to mount a daring rescue. Family adventure sequel, with Geena Davis, Hugh Laurie and Jonathan Lipnicki, and the voices of Michael J Fox, Melanie Griffith and James Woods.
Chicken Run (2000) ITV 2:15pm-4:00pm
A headstrong chicken and her fellow fowls ponder how to escape from a grim Yorkshire farm before the evil farmer's wife can turn them into pies. Luckily, help arrives in the form of a heroic American rooster who promises to show them how to fly. Nick Park's animated comedy, with the voices of Mel Gibson, Julia Sawalha, Miranda Richardson and Jane Horrocks.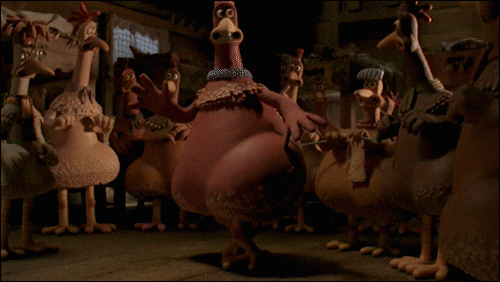 .
The Great Outdoors (1988) ITV4 3:10pm-4:55pm
Easy-going family man Chet Ripley takes his wife and two sons to a lakeside cabin in the wilderness to enjoy a peaceful holiday. However, his plans to relax are ruined by the unwelcome and unannounced arrival of his obnoxious brother-in-law – as well as unexpected intrusions by the local wildlife. Comedy, starring John Candy, Dan Aykroyd and Annette Bening.
Hot Shots! (1991) Sony Movies 3:20pm-5:05pm
A pilot joins an elite squad to take part in a dangerous mission but faces a struggle to live down his father's bad reputation – and win the love of a glamorous psychiatrist. Comedy spoofing action movies – principally Top Gun – starring Charlie Sheen, Lloyd Bridges, Valeria Golino, Cary Elwes, Kevin Dunn and William O'Leary.
Brewster's Millions (1985) ITV4 4:55pm-7:00pm
A baseball player is stunned to learn he has come into a massive inheritance. Unfortunately, there is one condition – he must somehow find a way to spend $30million in just one month, or he will lose the lot. Meanwhile, two scheming lawyers, who stand to get the money if he fails, are determined to sabotage his efforts. Comedy, starring Richard Pryor, John Candy, Lonette McKee and Jerry Orbach.
Hot Shots! Part Deux (1993) Sony Movies 5:05pm-6:55pm
A misunderstood soldier who has retired to a Buddhist monastery is drawn back into action for a special mission. A succession of failed rescue attempts has left countless American servicemen held hostage in the Middle East, and it falls to him to set them free. Spoof action movie sequel, starring Charlie Sheen, Valeria Golino, Lloyd Bridges and Rowan Atkinson.
Ghostbusters (2016) Film4 6:20pm-9:00pm
When a series of supernatural disturbances occur in New York City, two experts in the paranormal investigate, joined by a brilliant inventor who has created an array of ghost-hunting gadgets and a public transport worker whose knowledge of the city provides vital clues to the sinister cause of the ghostly activity. A reboot of the 1980s comedy franchise, starring Kristen Wiig, Melissa McCarthy, Kate McKinnon, Leslie Jones and Chris Hemsworth.
.
Back to the Future Part II (1989) ITV2 6:50pm-9:00pm
Time-travelling teenager Marty McFly travels to the 21st century, where he has to save his children from a terrible fate. However, this proves to have unforeseen consequences when the future version of arch enemy Biff sees a chance to rewrite history for his own benefit, leaving Marty stuck in a twisted parallel universe. Sci-fi comedy sequel, starring Michael J Fox and Christopher Lloyd.
Back to the Future Merchandise
Captain Ron
(1992) Sony Movies 6:55pm-9:00pm
An American businessman learns that his recently deceased uncle has left him a yacht moored in the Caribbean, and ill-advisedly puts his trust in a wayward one-eyed mariner to help him and his family sail the vessel back to Miami. Comedy adventure, starring Kurt Russell, Martin Short, Mary Kay Place and Benjamin Salisbury.

Twins
(1988) ITV4 8:00pm-10:05pm
An unlikely pair of brothers, who were born as the result of a one-off genetic experiment and separated at birth, are reunited in adulthood. They set out on a cross-country search for their unknown mother – fending off vicious loan sharks and a professional assassin along the way. Comedy, starring Arnold Schwarzenegger, Danny DeVito, Kelly Preston and Chloe Webb.
National Lampoon's Vacation (1983) ITV4 10:05pm-12:10am
A bumbling all-American family man takes his wife and kids on a disaster-filled cross-country drive to California to visit famous theme park Walley World – but their chances of arriving at their destination in one piece are looking slim. Comedy, starring Chevy Chase, Beverly D'Angelo, Randy Quaid, Imogene Coca, Anthony Michael Hall, Christie Brinkley and John Candy.
Whatever you're up to this weekend, do it in style and give it 100%!