Come as you are, as you were, as I want you to be, as a friend… and enjoy with us some of these totally classic, totally retro and hugely nostalgic retro movies.
Beaming their way into your homes, which of these will you tuck into?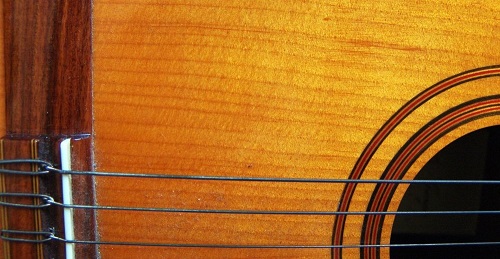 SATURDAY 12th September
The Karate Kid Part II (1986) Dave 11:45am-2:00pm
High-kicking teenager Daniel accompanies his venerable mentor Mr Miyagi when he returns to the Japanese province of Okinawa to visit his dying father. However, an old rival of Miyagi's is waiting for them, while Daniel is drawn into a vicious conflict with their enemy's own karate protege. Martial arts sequel, starring Ralph Macchio, Pat Morita and Yuji Okumoto.
Charlie's Angels (2000) Channel 5 12:40pm-2:30pm
Three private investigators are recruited to rescue a computer genius from the clutches of a rival. They discover there is more at stake than they thought, as the captive genius has created a dangerous piece of software that must not fall into the wrong hands. Action-adventure, based on the TV series, starring Cameron Diaz, Drew Barrymore, Lucy Liu and Bill Murray.
The Karate Kid (1984) 5STAR 2:00pm-4:35pm
A teenager at a new school befriends a pretty girl, but her ex-boyfriend is jealous and attacks him. During one particularly bad fight, a wise old caretaker intervenes and defeats the youngster's assailants using his martial art skills. He goes on to mentor the boy and teaches him karate so he can face his enemies in a tournament. Drama, with Ralph Macchio, Pat Morita and Elisabeth Shue.
Charlie's Angels: Full Throttle (2003) Channel 5 2:30pm-4:35pm
The high-kicking trio return, this time to hunt down the villains responsible for stealing two encoded rings containing top-secret information. The case brings them into conflict with a former Angel gone bad, a spurned ex-lover out for revenge and their creepy old enemy the Thin Man. The action-adventure sequel, starring Drew Barrymore, Cameron Diaz and Lucy Liu, with Demi Moore, John Cleese and Bernie Mac.

Street Fighter (1994) Sony Movies 2:30pm-4:40pm
A military officer goes in search of a power-mad general who is holding several hostages in a secret location. He soon finds he is not the only one on the maniac's trail and joins forces with a mismatched band of martial artists to save the captives. Action-adventure based on the video game, starring Jean-Claude Van Damme, Raul Julia, Kylie Minogue and Ming-Na Wen.
The Net (1995) Sony Movies 6:45pm-9:00pm
A shy computer analyst discovers evidence of a criminal conspiracy, so the villains decide to retaliate. Erasing her personal details from the national database, they replace them with a false police record, hurling her into a desperate race against time to prove her real identity before corrupt officials silence her for good. Thriller, starring Sandra Bullock, Jeremy Northam and Dennis Miller.
Charlie and the Chocolate Factory (2005) ITV2 6:45pm-9:00pm
Penniless Charlie Bucket is one of five lucky children who find a golden ticket in a chocolate bar, winning a once-in-a-lifetime tour of eccentric recluse Willy Wonka's magical sweet company. Unfortunately, the other winners each face a grim fate when they start to misbehave. Tim Burton's children's fantasy, based on Roald Dahl's novel, starring Johnny Depp, Freddie Highmore, Helena Bonham Carter, and Deep Roy playing all the Oompa Loompas.
Teenage Mutant Ninja Turtles (2014) Film4 6:55pm-9:00pm
A reporter discovers four humanoid amphibians who live in the sewers of New York and use their martial arts skills to fight crime. She helps them as they face their toughest challenge yet – defeating a sinister criminal organisation that seems to have power over the entire city. Fantasy adventure, starring Megan Fox and William Fichtner, with the voice of Johnny Knoxville.
Teenage Mutant Ninja Turtles Gifts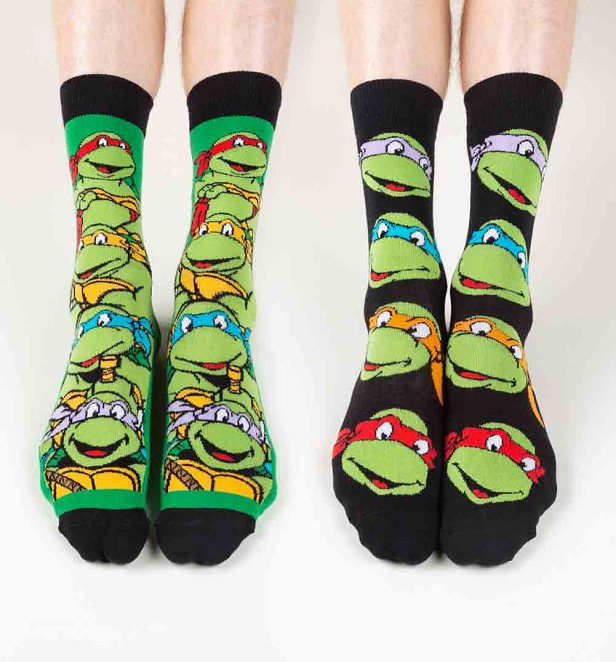 .
Smokey and the Bandit (1977) ITV4 8:00pm-10:05pm
A truck driver accepts a challenge to deliver a consignment of beer to a party. He claims he can make the 900-mile round trip in just 28 hours, but a pompous sheriff is determined to stop him in his tracks, not least because his prospective daughter-in-law has deserted his son and hitched a ride with the unlikely hero. Comedy, starring Burt Reynolds, Jackie Gleason, Sally Field and Jerry Reed.
Face/Off (1997) Sony Movies 9:00pm-11:45pm
FBI agent Sean Archer captures terrorist Castor Troy, the man who killed his son. While Troy is in a coma, Archer has the crook's face surgically grafted onto his own so he can go undercover and locate a bomb planted somewhere in Los Angeles. But then Troy regains consciousness – and in turn takes on Archer's identity. John Woo's action thriller, starring Nicolas Cage, John Travolta, Joan Allen, Gina Gershon and Dominique Swain.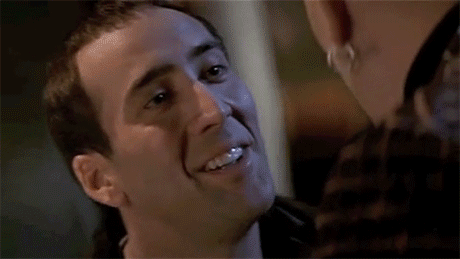 .
Memento (2000) BBC Two 9:45pm-11:35pm
An insurance investigator suffers from short-term memory loss after an attack in which his wife was also raped and murdered. Unable to remember events for more than a few minutes, he is determined to track down the killer and relies on copious note-taking and reminders tattooed on his body to aid his mission. Christopher Nolan's thriller, starring Guy Pearce, Carrie-Anne Moss, Joe Pantoliano and Mark Boone Jr.
Austin Powers: International Man of Mystery (1997) 5STAR 11:10pm-1:05am
A velvet-clad, sex-crazed secret agent from the 1960s agrees to be put into a state of suspended animation after his arch-enemy escapes justice. Thirty years later he is defrosted to do battle with the power-mad villain again, but the mission proves nearly as daunting for him as getting to grips with 1990s social values. Spoof spy adventure, with Mike Myers, Elizabeth Hurley, Mimi Rogers, Michael York and Robert Wagner.
SUNDAY 13th September
The Next Karate Kid (1994) Dave 10:50am-1:00pm
Wise karate mentor Mr Miyagi meets the orphaned teenage grand-daughter of a soldier who once saved his life. As well as guiding her through the trials of high school and her first romance, he takes her to a Zen monastery to hone her martial arts skills. Adventure sequel, starring Pat Morita, Hilary Swank, Michael Ironside and Constance Towers.
The Truman Show (1998) Sony Movies 12:40pm-2:45pm
A man is unaware his uneventful life is really a sham, and his every move is being secretly filmed and broadcast to the world as part of a 24-hour TV soap. However, a series of unforeseen events leads him to question the nature of his existence. Peter Weir's media satire, starring Jim Carrey, Natascha McElhone, Laura Linney, Noah Emmerich and Ed Harris.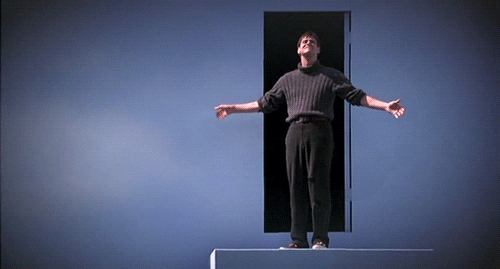 .
Back to the Future (1985) Film4 2:30pm-4:45pm
Teenager Marty McFly travels back to the 1950s in a time machine built by his eccentric inventor friend. The return journey proves tricky enough, but he also accidentally alters the sequence of events that led to his parents falling in love – and has to persuade his future dad to win his mother's heart, or he will never be born. Sci-fi comedy adventure, starring Michael J Fox, Christopher Lloyd, Lea Thompson and Crispin Glover.
Back to the Future Logo TShirts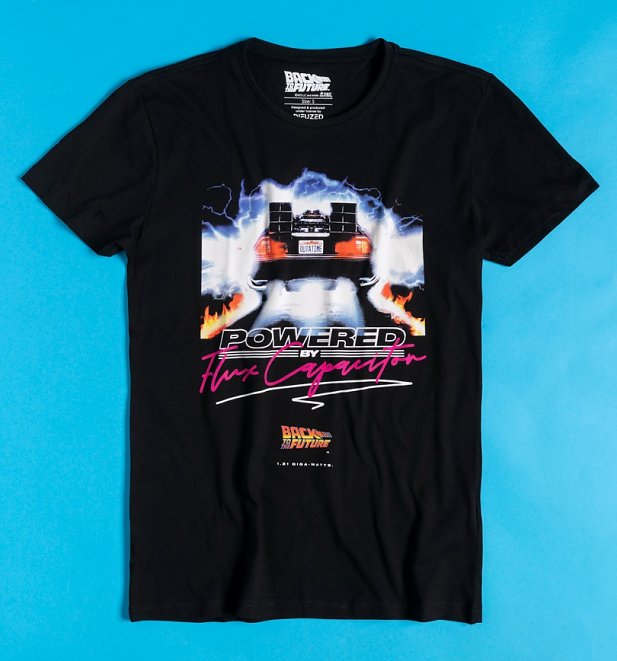 .
Robin Hood: Prince of Thieves (1991) Channel 5 3:05pm-6:00pm
English nobleman Robin of Locksley returns home from fighting in the Crusades, only to discover that his father has been murdered and his lands seized, while the local people are living in fear under the tyrannical rule of the Sheriff of Nottingham. Branded an outlaw for his defiance, he and his Moorish travelling companion go into hiding in the forest, where they recruit a group of bandits to fight for justice, protect the downtrodden, and foil the Sheriff's plan to seize the throne while the king is away at war. Medieval action-adventure, starring Kevin Costner, Alan Rickman, Morgan Freeman, Mary Elizabeth Mastrantonio, Christian Slater and Mike McShane.
Richie Rich (1994) ITV2 3:05pm-5:00pm
The world's wealthiest youngster has everything he could possibly want except friends. When his parents go missing, he must try to keep their fortune out of the clutches of a scheming executive, with the help of some less well-off children. Family comedy, starring Macaulay Culkin, John Larroquette, Jonathan Hyde, Edward Herrmann, Christine Ebersole and Mike McShane.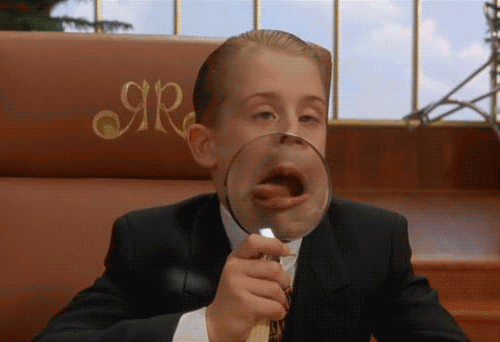 .
Shrek 2 (2004) ITV2 5:00pm-6:50pm
The grouchy ogre and his new wife Princess Fiona set out on a journey to meet her parents. However, the king and queen are less than impressed with their daughter's choice of husband, while a conniving fairy godmother is determined to make sure her own son gets to marry the princess. Animated adventure sequel, with the voices of Mike Myers, Cameron Diaz, Eddie Murphy, Antonio Banderas, John Cleese, Julie Andrews, Jennifer Saunders and Rupert Everett.
Home Alone (1990) E4 5:55pm-8:00pm
A boy has to fend for himself when he is accidentally left behind after his family jets off to Paris for Christmas. The youngster initially enjoys his freedom but is soon forced to resort to ingenious booby traps to defend the family home from two dim-witted burglars. Comedy, starring Macaulay Culkin, Joe Pesci, Daniel Stern, John Heard, Catherine O'Hara and John Candy.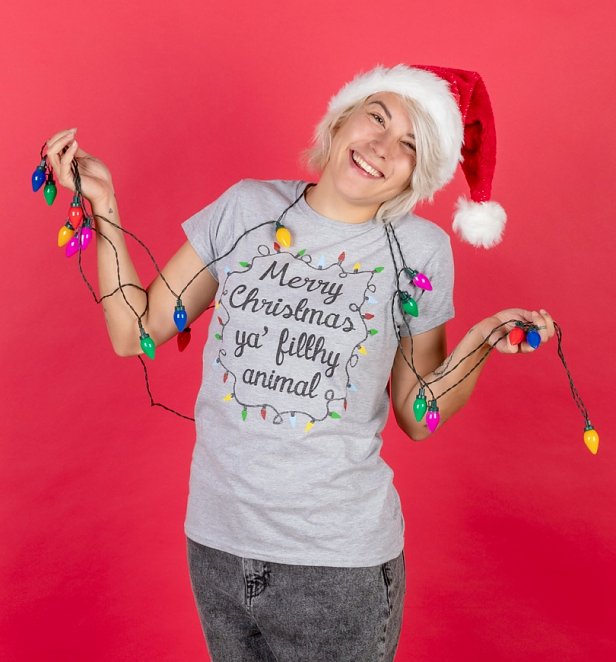 .
Back to the Future Part II (1989) ITV2 6:50pm-9:00pm
Time-travelling teenager Marty McFly travels to the 21st century, where he has to save his children from a terrible fate. However, this proves to have unforeseen consequences when the future version of arch enemy Biff sees a chance to rewrite history for his own benefit, leaving Marty stuck in a twisted parallel universe. Sci-fi comedy sequel, starring Michael J Fox and Christopher Lloyd.
.
Teenage Mutant Ninja Turtles: Out of the Shadows (2016) Film4 6:50pm-9:00pm
The sewer-dwelling heroes discover their arch enemy Shredder has returned from another dimension and made a deal with an alien warlord. Assisted by two mutant henchmen, Shredder goes in search of a lost device that will allow his new ally to mount an invasion of Earth. An action-adventure sequel, starring Megan Fox, Will Arnett and Stephen Amell.
The Living Daylights (1987) ITV4 8:00pm-10:40pm
James Bond crosses the continents to help a KGB agent to defect to the West. While protecting him from an unknown assassin, the super-spy is drawn into the world of arms dealing and a plot to trade millions of pounds' worth of diamonds for weapons to supply mercenaries around the world. Action-adventure, with Timothy Dalton making his debut appearance as 007, alongside Maryam d'Abo, Joe Don Baker and Art Malik.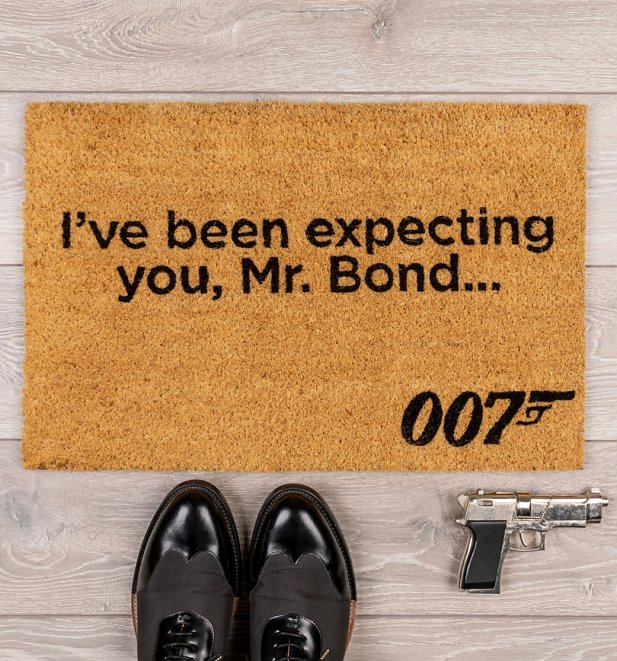 .
Star Trek Into Darkness (2013) E4 8:00pm-10:40pm
Captain Kirk and the crew of the starship Enterprise are sent on a clandestine mission into enemy territory to track down the rogue Starfleet agent behind a terrorist attack on Earth. However, the assignment brings to light a hidden threat from within their own organisation. Sci-fi adventure sequel, starring Chris Pine, Zachary Quinto and Benedict Cumberbatch.
.
Vanilla Sky (2001) 5STAR 9:00pm-11:50pm
The laid-back lifestyle of an arrogant New York playboy is shattered when his unstable girlfriend drives off a bridge with him in the car. Although he survives, he struggles to put his life back together in the face of a series of strange events. Cameron Crowe's remake of Spanish thriller Open Your Eyes, starring Tom Cruise, Cameron Diaz, Kurt Russell, Jason Lee and Penelope Cruz, who also appeared in the original.
Trainspotting (1996) Film4 10:55pm-12:45am
A heroin addict makes a series of attempts to kick the habit, but the grind of everyday life and a circle of similarly self-destructive friends keep dragging him back to his old ways. Following a near-fatal overdose, he comes to the realisation that the only way to put his life in order is to rid himself of his friends – which is easier said than done. Danny Boyle's drama based on Irvine Welsh's novel, starring Ewan McGregor, Robert Carlyle and Ewen Bremner.
Whatever you're up to this weekend, always remember, it's never too late.