Speeding our way like a runaway train, we're back again with another dive into the top tales and stores heading our way. Making plenty of stops as drama-ville, action station and comedy-land, we're sure there will be something for everyone to kick back with and enjoy!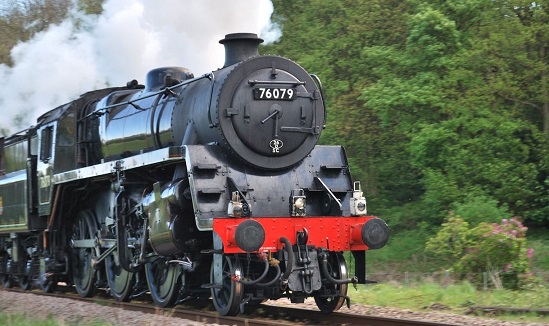 SATURDAY 26th September
Oliver! (1968) 5STAR 10:35am-1:40pm
The Oscar-winning musical version of the stage play based on Charles Dickens' classic tale about a lonely workhouse orphan who ends up on the cold streets of London, where he falls under the wing of petty crook Fagin and his gang of young backstreet thieves. Featuring the iconic songs Food, Glorious Food, Consider Yourself, As Long as He Needs Me and You've Got to Pick a Pocket or Two. Starring Ron Moody, Mark Lester, Oliver Reed, Jack Wild, Harry Secombe, Shani Wallis and Leonard Rossiter.
Chitty Chitty Bang Bang (1968) 5STAR 1:40pm-4:35pm
Eccentric inventor Caractacus Potts rescues an old car from the scrapheap, only to discover it has magical, gravity-defying powers. Meanwhile, Baron Bomburst, the blundering ruler of Vulgaria, will do anything to get his greedy hands on it. Children's musical adventure, based on the book by Ian Fleming, starring Dick Van Dyke, Lionel Jeffries, Sally Ann Howes, Gert Frobe, Benny Hill and James Robertson Justice.

Hulk (2003) ITV4 5:30pm-8:10pm
Scientist Dr Bruce Banner turns into the rampaging green Hulk after exposure to a huge dose of gamma radiation, prompting the military to embark on a no-holds-barred mission to destroy the monster. Meanwhile, Banner's unstable father resurfaces, holding the secret to his transformation. Comic-book adventure from director Ang Lee, starring Eric Bana, Jennifer Connelly, Sam Elliott and Nick Nolte.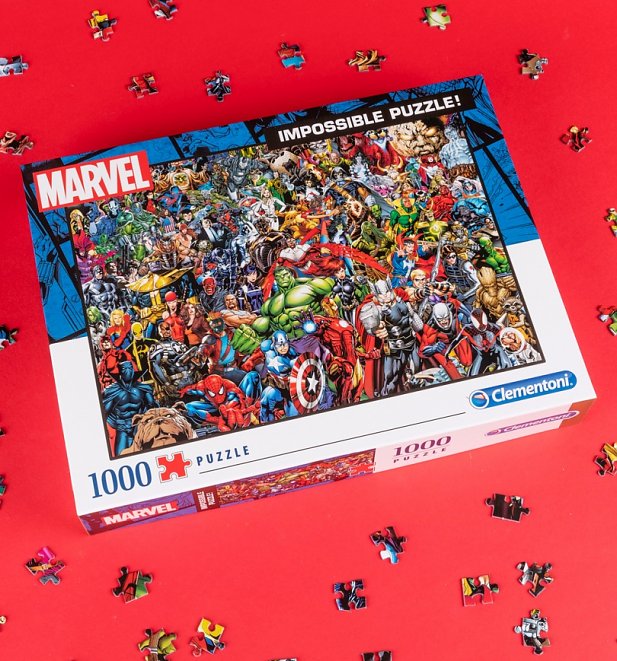 .
Back to the Future Part III (1990) Film4 6:40pm-9:00pm
Time-travelling teenager Marty McFly is transported back to the days of the Wild West, where he strives to save his eccentric scientist friend Doc Brown from death at the hands of a villainous gunslinger. Final instalment in the sci-fi comedy trilogy, starring Michael J Fox, Christopher Lloyd, Mary Steenburgen and Thomas F Wilson.
.
Planet of the Apes (2001) ITV4 8:10pm-10:35pm
An astronaut crash-lands on a strange planet and is captured and enslaved by the ruling race of highly intelligent apes. Luckily, he is helped by a sympathetic chimpanzee – but then discovers a shocking secret. A remake of the 1960s sci-fi adventure, directed by Tim Burton and starring Mark Wahlberg, Helena Bonham Carter and Tim Roth, and featuring a cameo appearance from the original film's star Charlton Heston.
Deadpool (2016) Channel 4 9:00pm-11:00pm
A fast-talking former mercenary develops terminal cancer and agrees to be the subject in a shady experiment in the hope of a cure. The procedure leaves him horribly disfigured, but also possessing superhuman abilities which he immediately puts to use in a quest for revenge on the man responsible for his hideous appearance. Superhero comedy adventure, starring Ryan Reynolds and Morena Baccarin.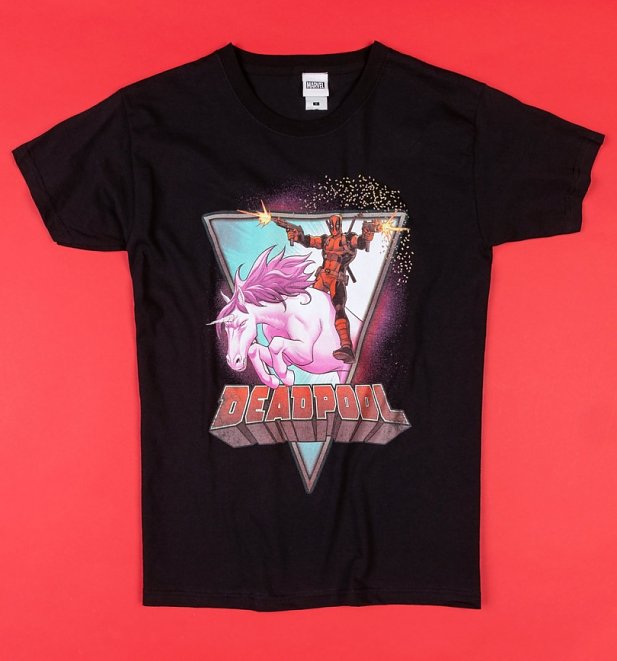 .
Waterworld (1995) ITV4 10:35pm-1:15am
In the future, environmental disasters have left the planet flooded. A web-footed mutant mariner helps a woman and an orphan girl search for a mythical haven of dry land, with the help of a map tattooed on the child's back – but in the process has to fend off a villainous crew of nicotine-addicted pirates. Sci-fi adventure, starring Kevin Costner, Dennis Hopper, Jeanne Tripplehorn, Tina Majorino and Rick Aviles.
Kill Bill: Volume 1 (2003) 5STAR 11:05pm-1:10am
A female assassin wakes from a four-year coma and promptly sets out on a campaign to wipe out her erstwhile colleagues, who tried to kill her at her own wedding – one of whom is now the kingpin of the Tokyo underworld. The first part of Quentin Tarantino's two-part martial arts thriller, starring Uma Thurman, Lucy Liu, Vivica A Fox, Daryl Hannah and David Carradine.
SUNDAY 27th September
The Indian in the Cupboard (1995) Film4 11:00am-12:55pm
A nine-year-old boy is given an old cupboard and a toy Iroquois Indian for his birthday – but when he puts the figure inside the cupboard, he is astonished to see it come to life. He repeats the experiment with more of his toys, and realises he is creating real people – and is responsible for their wellbeing. Children's fantasy, with Hal Scardino, Litefoot and Steve Coogan.
Rugrats in Paris: The Movie (2000) E4 12:00pm-1:35pm
The lucky little tots embark on a trip to a French theme park – but while the rest of the gang are intent on enjoying themselves, Chuckie is distracted by his wish for a new mum. He sets his sights on the owner of the amusement park as a prospective partner for his single dad. Animated adventure, with the voices of Christine Cavanaugh, Elizabeth Daily, Cheryl Chase, Kath Soucie and Susan Sarandon.
The Day After Tomorrow (2004) Sony Movies 4:35pm-6:55pm
A climatologist warns global warming will soon result in destructive freak weather or even another ice age. He thinks the world still has time to prepare for the worst, but the crisis happens almost immediately – and as storms, earthquakes and hurricanes strike in terrifying fashion, he races across America to rescue his son from a frozen New York. Disaster thriller, with Jake Gyllenhaal and Dennis Quaid.
Deep Impact (1998) Film4 6:40pm-9:00pm
A TV reporter investigating a presidential misdemeanour stumbles on evidence that a comet is on a collision course with Earth, threatening the future of the human race. Meanwhile, an astronaut prepares to lead his crew on a do-or-die mission to intercept the danger. Sci-fi drama, starring Robert Duvall, Tea Leoni, Morgan Freeman and Elijah Wood.
Volcano (1997) Sony Movies 6:55pm-9:00pm
A river of molten lava spews from an erupting volcano onto the streets of Los Angeles, prompting the head of a crisis agency to team up with an intrepid scientist in a frantic and dangerous bid to save the city's residents. Disaster thriller, starring Tommy Lee Jones, Anne Heche, Gaby Hoffmann, Keith David and Don Cheadle.
Yes Man (2008) ITV2 6:55pm-9:00pm
A depressed and anti-social loans adviser attends a self-improvement course and decides to start saying yes to every opportunity that comes his way. His outlook is immediately transformed, but he soon realises that some invitations should not be accepted and struggles to find a balance in his life. Comedy, loosely based on the autobiographical book by Danny Wallace, starring Jim Carrey, Zooey Deschanel, Bradley Cooper and John Michael Higgins.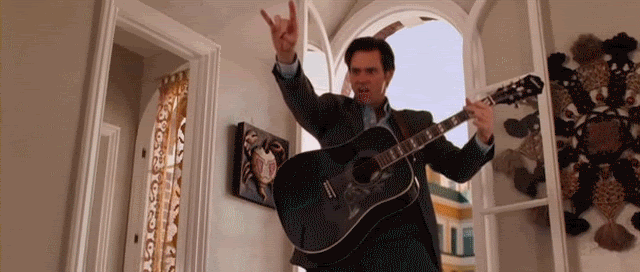 .
Edward Scissorhands (1990) E4 6:55pm-9:00pm
A reclusive genius creates a boy but dies before completing him, leaving his brainchild with scissor-like blades in place of hands. A kindly woman from a nearby suburb takes pity on the lonely figure and welcomes him into her home. He quickly becomes a hit in the neighbourhood – but then his new friends start to turn against him. Tim Burton's fantasy, starring Johnny Depp, Winona Ryder, Dianne Wiest and Vincent Price.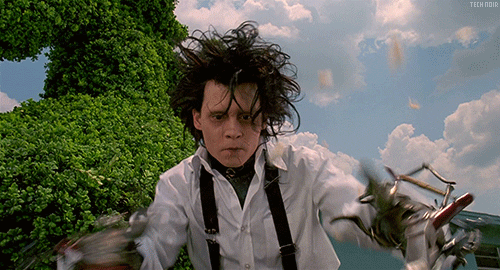 .
The Inbetweeners Movie (2011) E4 9:00pm-11:00pm
Awkward teenagers Simon, Will, Jay and Neil plan a holiday to the Greek island of Crete after they finish their exams, hoping to experience drink, sex and debauchery beyond their wildest dreams. However, things do not quite work out as planned. A comedy based on the TV series, with Joe Thomas, Simon Bird, James Buckley and Blake Harrison.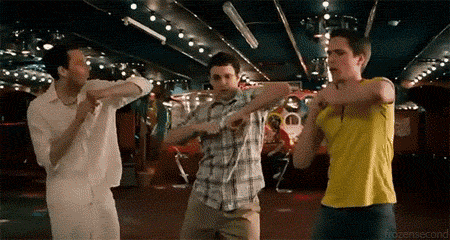 .
Armageddon (1998) Sony Movies 9:00pm-12:05am
Nasa discovers an asteroid the size of Texas is on a collision course with Earth, so a drilling expert is recruited to train a team of misfits to transport a nuclear device into outer space to destroy it – but having had no experience of space travel, the reluctant astronauts find themselves seriously out of their depth. Sci-fi thriller, with Bruce Willis, Ben Affleck, Liv Tyler, Michael Clarke Duncan, Billy Bob Thornton and Steve Buscemi.
Whatever you're up to this weekend, always swing through the ball.