Anyone starting to feel like Kevin from Home Alone? Well… hopefully apart from having to deal with the Wet Bandits of course! Snuggle up warm and dry with some of your fave films with our latest top movie picks heading your way. Enjoy!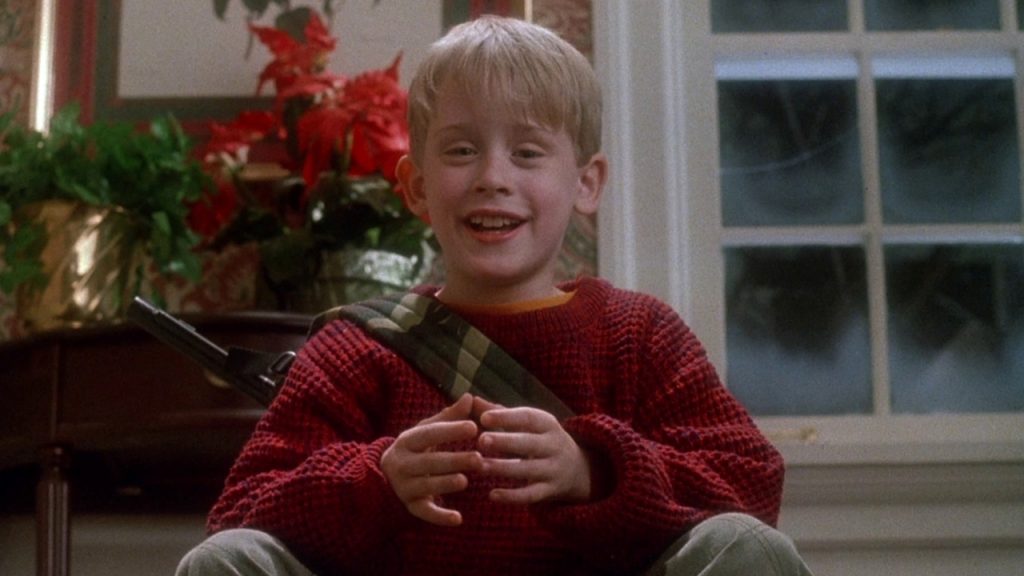 SATURDAY 3rd October
Rugrats in Paris: The Movie (2000) E4 10:25am-12:00pm
The lucky little tots embark on a trip to a French theme park – but while the rest of the gang are intent on enjoying themselves, Chuckie is distracted by his wish for a new mum. He sets his sights on the owner of the amusement park as a prospective partner for his single dad. Animated adventure, with the voices of Christine Cavanaugh, Elizabeth Daily, Cheryl Chase, Kath Soucie and Susan Sarandon.
Back to the Future Part III (1990) Film4 1:10pm-3:25pm
Time-travelling teenager Marty McFly is transported back to the days of the Wild West, where he strives to save his eccentric scientist friend Doc Brown from death at the hands of a villainous gunslinger. The final instalment in the sci-fi comedy trilogy, starring Michael J Fox, Christopher Lloyd, Mary Steenburgen and Thomas F Wilson.

A Cinderella Story (2004) ITV2 1:30pm-3:25pm
An unhappy teenager at the beck and call of a selfish stepmother and her nasty daughters wonders if she will ever find happiness, but an online encounter with a charismatic stranger begins to fill her heart with hope and the promise of romance. Comedy, starring Hilary Duff, Chad Michael Murray, Jennifer Coolidge and Dan Byrd.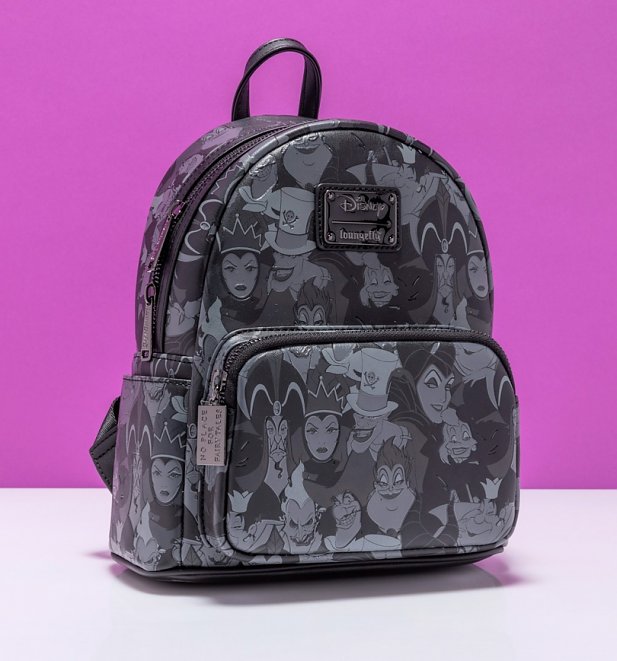 The First Wives Club (1996) Channel 5 3:55pm-6:00pm
Three former college friends reunite at the funeral of a mutual acquaintance, who killed herself after her husband left her for a younger woman. Finding themselves in a similar situation, the trio decides to take action and hit their former partners where it hurts most – their finances. Comedy, starring Goldie Hawn, Bette Midler, Diane Keaton, Maggie Smith, Dan Hedaya, Bronson Pinchot and Elizabeth Berkley.
Gremlins 2: The New Batch (1990) 5STAR 4:35pm-6:45pm
Cute furball Gizmo is reunited with his human friends Billy and Kate, who now work in the New York offices of an eccentric tycoon. However, it is not long before Gizmo has spawned a new generation of murderous carnivores, who quickly overrun the building – and a genetics lab where they produce even more startling mutations. Joe Dante's comedy sequel, starring Zach Galligan, Phoebe Cates, John Glover and Christopher Lee.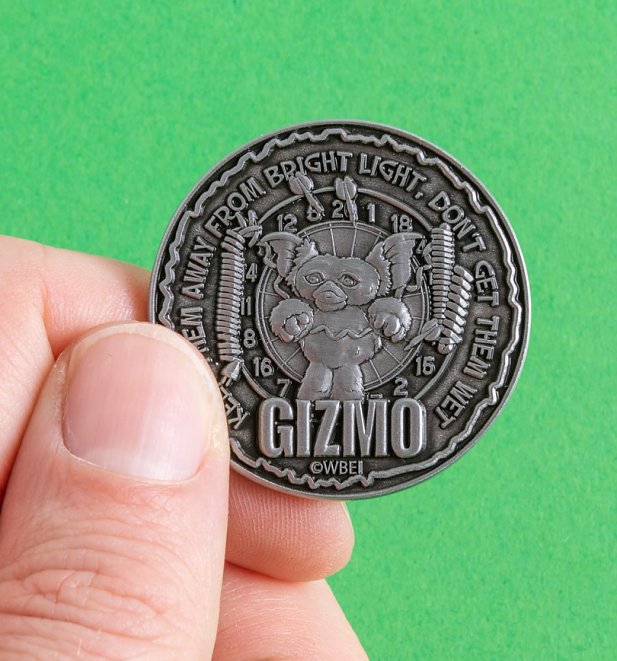 .
Twister (1996) 5STAR 6:45pm-9:00pm
A storm-chaser and her estranged husband are brought together in a joint project to monitor the path of an oncoming tornado – but the pair face a race against the clock as a rival government-backed group with hi-tech resources tries to beat them to it. Action thriller, starring Helen Hunt, Bill Paxton, Cary Elwes, Jami Gertz and Philip Seymour Hoffman.
Edward Scissorhands (1990) E4 6:55pm-9:00pm
A reclusive genius creates a boy but dies before completing him, leaving his brainchild with scissor-like blades in place of hands. A kindly woman from a nearby suburb takes pity on the lonely figure and welcomes him into her home. He quickly becomes a hit in the neighbourhood – but then his new friends start to turn against him. Tim Burton's fantasy, starring Johnny Depp, Winona Ryder, Dianne Wiest and Vincent Price.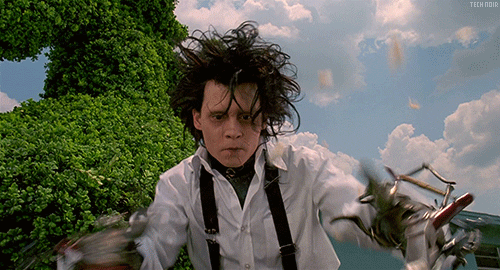 .
Volcano (1997) Sony Movies 6:55pm-9:00pm
A river of molten lava spews from an erupting volcano onto the streets of Los Angeles, prompting the head of a crisis agency to team up with an intrepid scientist in a frantic and dangerous bid to save the city's residents. Disaster thriller, starring Tommy Lee Jones, Anne Heche, Gaby Hoffmann, Keith David and Don Cheadle.
Casino (1995) Dave 9:00pm-12:40am
A gambler takes over the running of a Las Vegas casino in the 1970s. His initial success is threatened by the arrival of an unstable and unravelling old friend and enforcer, now a powerful and ambitious mobster, an investigation by the FBI, a handful of corrupt politicians and his own wife's tortured past. Martin Scorsese's crime drama, adapted from Nicholas Pileggi's book, starring Robert De Niro, Joe Pesci, Sharon Stone and James Woods.
First Blood (1982) ITV4 9:00pm-11:05pm
Vietnam veteran John Rambo is wrongfully arrested in a backwoods town and tested to the limits of his endurance by a brutal deputy. Rambo escapes from his cell and heads out to the woods, and with the forces of the law in hot pursuit he finally has the chance to fight them on his own terms. Action thriller, starring Sylvester Stallone, Brian Dennehy, Richard Crenna and David Caruso.
Armageddon (1998) Sony Movies 9:00pm-12:05am
Nasa discovers an asteroid the size of Texas is on a collision course with Earth, so a drilling expert is recruited to train a team of misfits to transport a nuclear device into outer space to destroy it – but having had no experience of space travel, the reluctant astronauts find themselves seriously out of their depth. Sci-fi thriller, with Bruce Willis, Ben Affleck, Liv Tyler, Michael Clarke Duncan, Billy Bob Thornton and Steve Buscemi.
Terminator 2: Judgment Day (1991) ITV 10:45pm-1:15am
A reprogrammed killing machine is sent back in time to the 20th century to protect John Connor, a teenage boy whose destiny is to save the human race. After breaking John's mother out of a mental institution, the pair set out to avert a future nuclear war – pursued by an advanced prototype terminator with shape-changing powers. Sci-fi action adventure sequel, starring Arnold Schwarzenegger, Linda Hamilton, Edward Furlong and Robert Patrick.
SUNDAY 4th October
Looney Tunes: Back in Action (2003) ITV2 1:45pm-2:55pm
Daffy Duck tires of playing second fiddle to Bugs Bunny, so sets off to seek his fortune. He ends up helping a would-be stuntman rescue his screen idol father, in reality, a secret agent, who has been kidnapped by the deranged chairman of the Acme Corporation. Live-action and animated comedy, with Brendan Fraser, Steve Martin, Timothy Dalton and Jenna Elfman.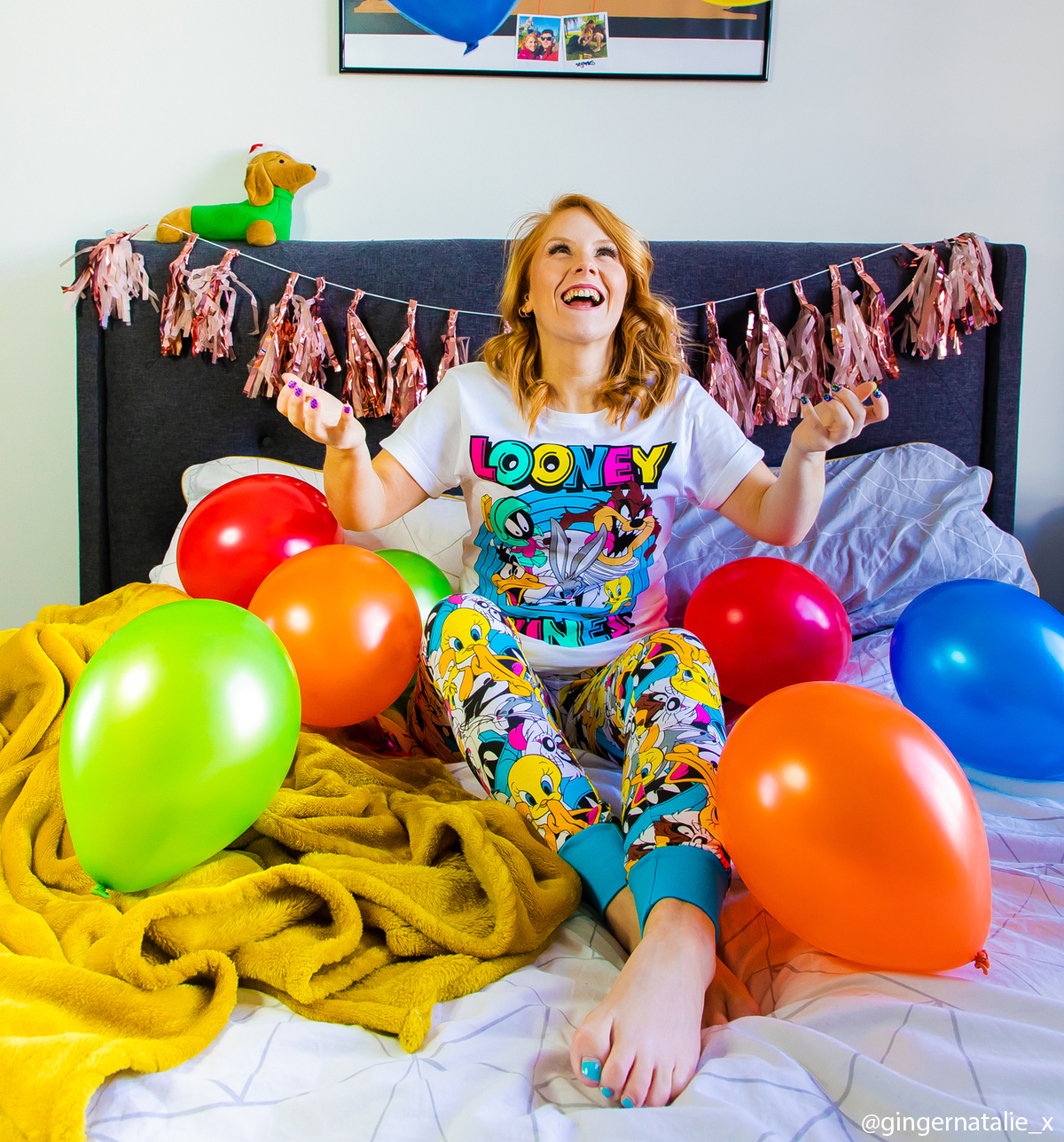 .
Carry On Screaming (1966) ITV3 3:00pm-5:00pm
A sinister boffin, his sultry sister and two genetic misfits kidnap innocent women from spooky Hocomb Woods and turn them into mannequins – but two dim-witted detectives look set to throw a spanner in the works. Comedy horror, starring Kenneth Williams, Fenella Fielding, Harry H Corbett, Charles Hawtrey, Jim Dale, Joan Sims and Bernard Bresslaw.
King Kong (2005) ITV2 5:25pm-9:00pm
Maverick film-maker Carl Denham and his cast and crew board a ship bound for a mysterious island – but when they arrive, a giant gorilla carries off their leading lady, Ann Darrow. As the crew makes its way through the teeming jungle to find her, the director concocts a dangerous scheme to capture the great ape and take it back to New York. Peter Jackson's remake of the fantasy adventure, starring Naomi Watts, Jack Black, Adrien Brody and Andy Serkis, in a dual role as the ship's cook and motion-captured creature.
Sahara (2005) Film4 6:25pm-9:00pm
An explorer stumbles upon evidence that an American Civil War battleship, which was laden with treasure when it sank without trace, has ended up somewhere in the Sahara. However, he is deflected from his mercenary quest to find the hoard by an encounter with a tenacious doctor, whose battle to stop the spread of a deadly disease could be linked to his own mission. Adventure, starring Matthew McConaughey, Penelope Cruz and Steve Zahn.
The Inbetweeners 2 (2014) E4 9:00pm-11:00pm
Awkward teenagers Will, Simon and Neil find university life does not live up to their expectations and are insanely jealous of Jay's stories of his gap year in Australia. Heading Down Under to meet their friend, they inevitably discover he has exaggerated his escapades – so decide to go in search of a real adventure. Comedy sequel, starring Simon Bird, James Buckley, Joe Thomas and Blake Harrison.
In the Line of Fire (1993) ITV4 9:00pm-11:35pm
An ageing secret service agent, tormented by his failure to save the life of John F Kennedy in 1963, is drawn into a battle of wits with a sinister CIA-trained assassin out to kill the current president. As the day of reckoning draws closer, the agent's nerves are tested to the limit – and nothing seems to be going his way. Wolfgang Petersen's thriller, starring Clint Eastwood, John Malkovich, Rene Russo and Dylan McDermott.
Kill Bill: Volume 2 (2004) 5STAR 11:05pm-1:45am
Hitwoman the Bride continues her relentless quest to exact revenge on the group responsible for trying to kill her. Two more of the Deadly Viper Assassination Squad stand in her way before she can face-off against her mysterious mentor Bill. However, she has yet to realise that he has one last surprise waiting for her. Thriller sequel, starring Uma Thurman, David Carradine, Daryl Hannah and Michael Madsen.
Whatever you're up to this weekend, keep dry, keep warm and keep being totally awesome!