Bursting into your homes like a panniced pet during a thunderstorm, we have a whole pile of top movies heading your way from animation, to classic thiller and of course, some laughs in there too. Just time to pick now!
.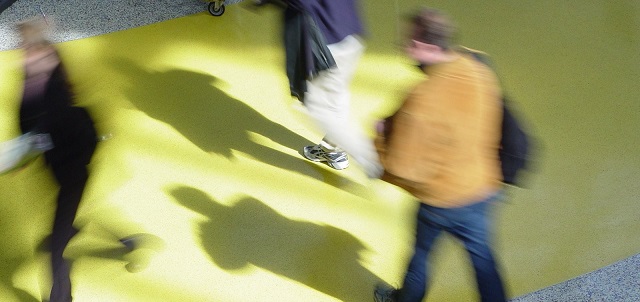 SATURDAY 24th November
Chicken Run (2000) CITV 9:25am-11:05am
A headstrong chicken and her fellow fowls ponder how to escape from a grim Yorkshire farm before the evil farmer's wife can turn them into pies. Luckily, help arrives in the form of a heroic American rooster who promises to show them how to fly. Nick Park's animated comedy, with the voices of Mel Gibson, Julia Sawalha, Miranda Richardson and Jane Horrocks.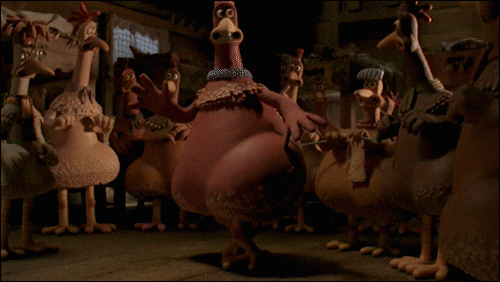 .
Rugrats in Paris: The Movie (2000) Film4 11:00am-1:20pm
The lucky little tots embark on a trip to a French theme park – but while the rest of the gang are intent on enjoying themselves, Chuckie is distracted by his wish for a new mum. He sets his sights on the owner of the amusement park as a prospective partner for his single dad. Animated adventure, with the voices of Christine Cavanaugh, Elizabeth Daily, Cheryl Chase, Kath Soucie and Susan Sarandon.

Batteries Not Included (1987) 5STAR 12:00pm-2:10pm
A family of tiny alien spacecraft intervenes to help the residents of a run-down Manhattan brownstone tenement stop greedy developers from demolishing their homes. However, the miniature flying saucers have the odds stacked against them as they bravely do all they can to save the day. Sci-fi fantasy, starring Jessica Tandy, Hume Cronyn, Frank McRae and Elizabeth Pena.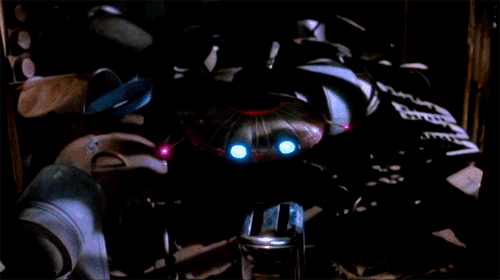 .
Babe (1995) ITV 12:55pm-2:45pm
A kindly farmer wins a cute piglet, which some greedy humans and jealous animals hope will end up as the Christmas roast. Undaunted, the young pig proves himself useful on the farm and enlists the aid of the resident dog in learning how to herd sheep. Family comedy, starring James Cromwell and Magda Szubanski, with Christine Cavanaugh, Miriam Margolyes and Hugo Weaving among those providing the voices of the animal characters.
Gremlins 2: The New Batch (1990) 5STAR 2:10pm-4:25pm
Cute furball Gizmo is reunited with his human friends Billy and Kate, who now work in the New York offices of an eccentric tycoon. However, it is not long before Gizmo has spawned a new generation of murderous carnivores, who quickly overrun the building – and a genetics lab where they produce even more startling mutations. Joe Dante's comedy sequel, starring Zach Galligan, Phoebe Cates, John Glover and Christopher Lee.
Snoopy and Charlie Brown: The Peanuts Movie (2015) E4 3:00pm-4:40pm
The long-suffering youngster hopes his lifelong run of bad luck will come to an end when he develops a crush on a new schoolfriend. His beloved dog has more important things to worry about, as he dreams of taking to the skies in his airborne kennel. Animated comedy, with the voices of Noah Schnapp and Bill Melendez.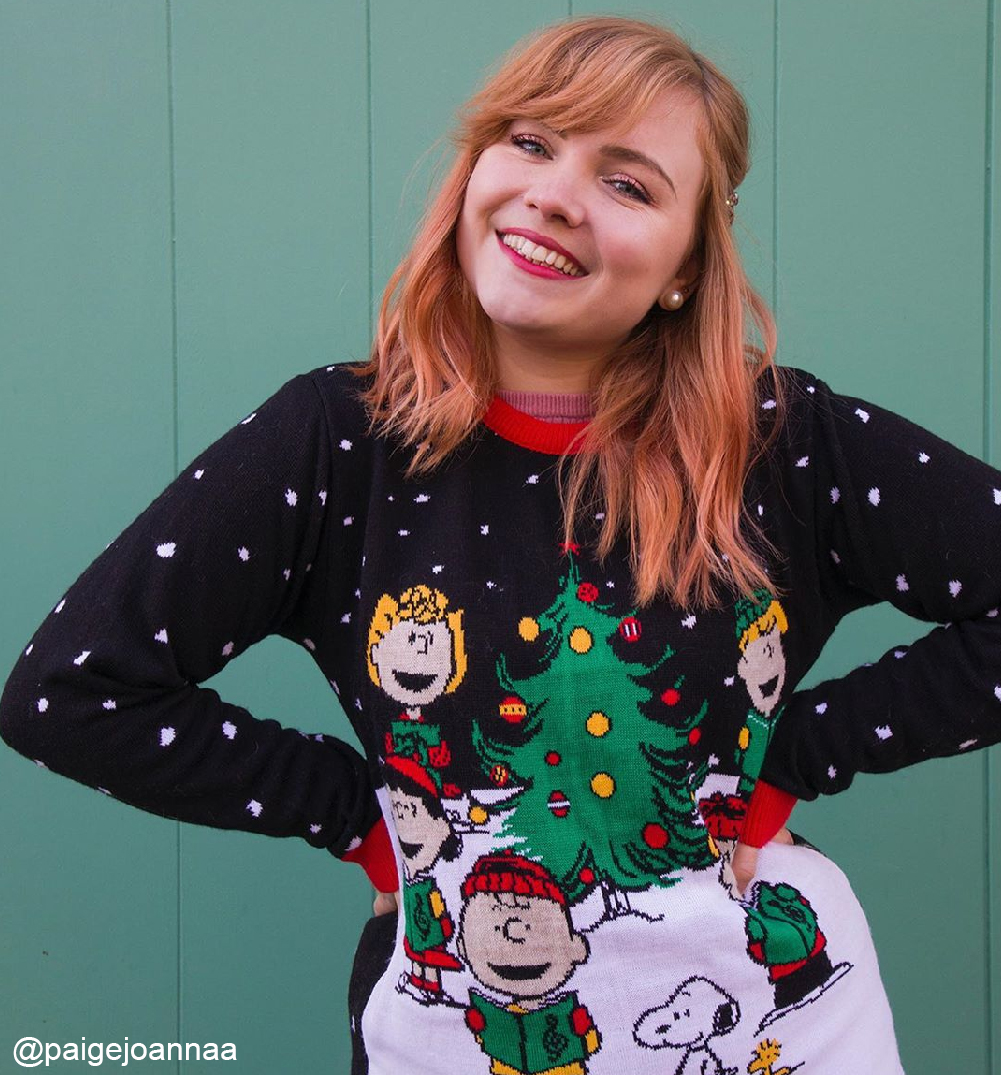 .
The Karate Kid Part II (1986) 5STAR 4:25pm-6:45pm
High-kicking teenager Daniel accompanies his venerable mentor Mr Miyagi when he returns to the Japanese province of Okinawa to visit his dying father. However, an old rival of Miyagi's is waiting for them, while Daniel is drawn into a vicious conflict with their enemy's own karate protege. Martial arts sequel, starring Ralph Macchio, Pat Morita and Yuji Okumoto.
Home Alone 2: Lost in New York (1992) Film4 4:30pm-6:50pm
Hapless youngster Kevin somehow manages to catch the wrong plane and finds himself heading for New York, while his family jets off to Florida. Having got his hands on his father's credit card, he is enjoying the good life staying in a luxury hotel – until he bumps into two familiar burglars with an axe to grind. Comedy sequel, starring Macaulay Culkin, Joe Pesci, Daniel Stern, Brenda Fricker and Tim Curry.
The Karate Kid Part III (1989) 5STAR 6:45pm-9:00pm
The teenage martial arts expert becomes obsessed with defending his championship title, but wise mentor Mr Miyagi is not prepared to help him fight for such a shallow goal. Seeking someone else to help guide his career, he falls under the influence of a crooked trainer – who is secretly plotting his downfall with the help of an old adversary. Adventure sequel, starring Ralph Macchio and Pat Morita.
The Game (1997) Sony Movies 9:00pm-11:40pm
A selfish investment banker is given an unusual birthday present by his free-spirited younger brother. He is enrolled in a mysterious game, the nature of which is never revealed – and as he tries to fathom the rules, his life rapidly begins to unravel in explosive fashion. David Fincher's thriller, starring Michael Douglas, Sean Penn, Deborah Kara Unger and Peter Donat.
Cape Fear (1991) 5STAR 9:00pm-11:30pm
A psychopathic rapist is released from prison after 14 years and plots revenge on the defence attorney he blames for his imprisonment. Subjecting the lawyer and his family to a terrifying campaign of intimidation, he uses his knowledge of the law to stay untouchable. Martin Scorsese's thriller remake, starring Robert De Niro, Nick Nolte, Jessica Lange and Juliette Lewis, with cameo appearances by Gregory Peck, Robert Mitchum and Martin Balsam, who all appeared in the 1962 original.
SUNDAY 25th November
Tim Burton's Corpse Bride (2005) ITV2 1:20pm-3:00pm
Shy bridegroom Victor unintentionally gets himself hitched to a ghostly bride, who lures him down into the netherworld. But as he strives to find his way back to the land of the living, a treacherous aristocrat is scheming to marry Victor's flesh-and-blood fiancee. Tim Burton's stop-motion animated fantasy, with the voices of Johnny Depp, Helena Bonham Carter, Emily Watson, Christopher Lee and Richard E Grant.
Casper (1995) ITV2 3:00pm-4:55pm
A paranormal expert moves into a haunted house where his daughter befriends the amiable ghost of a young boy – but things start to go awry when three smelly spooks and two dastardly crooks try to chase the new residents away. Family comedy, starring Christina Ricci, Bill Pullman, Eric Idle, Cathy Moriarty and featuring the voice of Malachi Pearson.
Transformers: Dark of the Moon (2011) Channel 4 3:05pm-6:00pm
The heroic autobots discover that a spaceship from their own planet crashed into the moon decades ago, carrying their former leader and an incredibly powerful device. They must fight to defend the human race as their enemies the decepticons plot to use this machine to rebuild their own world and destroy the Earth. Sci-fi adventure sequel, with Shia LaBeouf, Josh Duhamel and Rosie Huntington-Whiteley.
.
Arachnophobia (1990) Sony Movies 3:20pm-5:30pm
A mild-mannered doctor sets up practice in a small town, but a cloud gathers over his career due to a series of unexplained deaths. Before long, he has to convince the locals that a horde of venomous spiders is responsible and confront his intense fear of arachnids into the bargain. Comedy horror, starring Jeff Daniels, John Goodman, Julian Sands and Brian McNamara.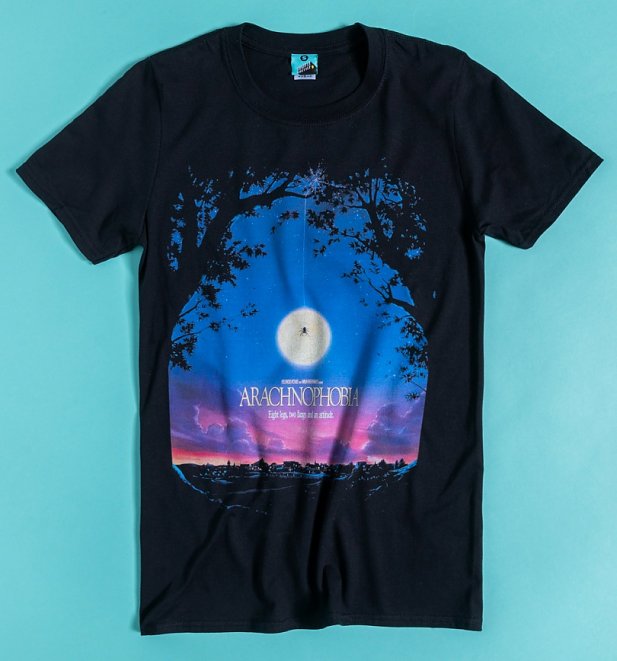 .
Babe: Pig in the City (1998) ITV 3:20pm-5:00pm
The pig and his farmyard pals take a trip to the big city, where their curiosity and love of adventure lands them in trouble, leaving the courageous Babe to find a way to save his chums from danger. Family comedy sequel, starring Magda Szubanski, Mickey Rooney and James Cromwell, and featuring the voice of Elizabeth Daily as Babe.
Hot Shots! (1991) Sony Movies 5:30pm-7:15pm
A pilot joins an elite squad to take part in a dangerous mission but faces a struggle to live down his father's bad reputation – and win the love of a glamorous psychiatrist. Comedy spoofing action movies – principally Top Gun – starring Charlie Sheen, Lloyd Bridges, Valeria Golino, Cary Elwes, Kevin Dunn and William O'Leary.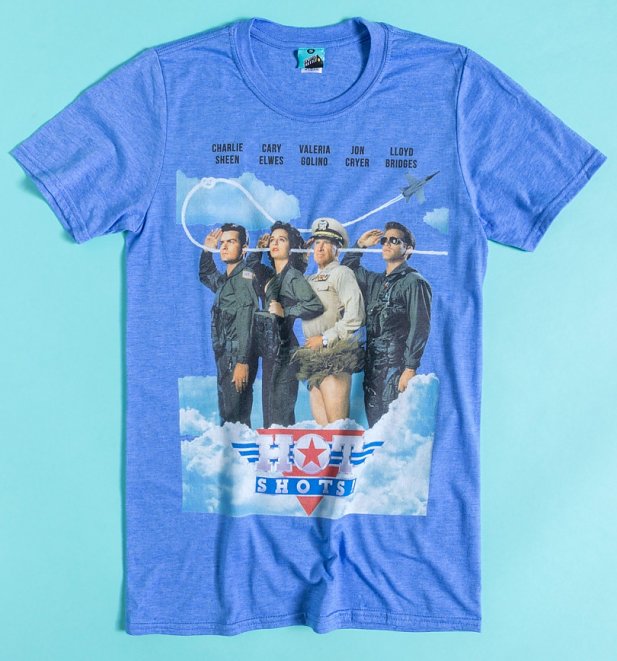 .
Groundhog Day (1993) Dave 5:55pm-8:00pm
An obnoxious TV weatherman reporting on a small town's annual festival finds himself caught in a bizarre time loop, and is forced to relive the same day over and over again. While at first he tries to exploit his predicament, he is ultimately driven to mend his ways and adopt a less cynical attitude. Comedy, starring Bill Murray, Andie MacDowell, Chris Elliott and Stephen Tobolowsky.
Hot Shots! Part Deux (1993) Sony Movies 7:15pm-9:00pm
A misunderstood soldier who has retired to a Buddhist monastery is drawn back into action for a special mission. A succession of failed rescue attempts has left countless American servicemen held hostage in the Middle East, and it falls to him to set them free. Spoof action movie sequel, starring Charlie Sheen, Valeria Golino, Lloyd Bridges and Rowan Atkinson.
X-Men: The Last Stand (2006) E4 7:00pm-9:00pm
The mutant heroes return to face a battle on three fronts. Arch-enemy Magneto is back with an army of followers, while a corporation has created a drug that permanently robs mutants of their powers. Meanwhile, their former ally Jean Grey has returned from the dead as the destructive and seemingly unstoppable Phoenix. Third instalment of the superhero saga, starring Hugh Jackman, Ian McKellen, Famke Janssen, Halle Berry and Kelsey Grammer.
GoldenEye (1995) ITV4 9:00pm-11:40pm
James Bond heads for Russia to investigate the connection between the theft of an experimental helicopter and an orbital satellite weapon with the power to devastate entire cities. He discovers both have fallen into the hands of a mysterious criminal mastermind with a grudge against Britain and a connection with 007's past. Spy adventure, with Pierce Brosnan taking on his first assignment as 007. Sean Bean, Izabella Scorupco and Famke Janssen also star. Directed by Martin Campbell, who later helmed Daniel Craig's first outing as Bond, Casino Royale.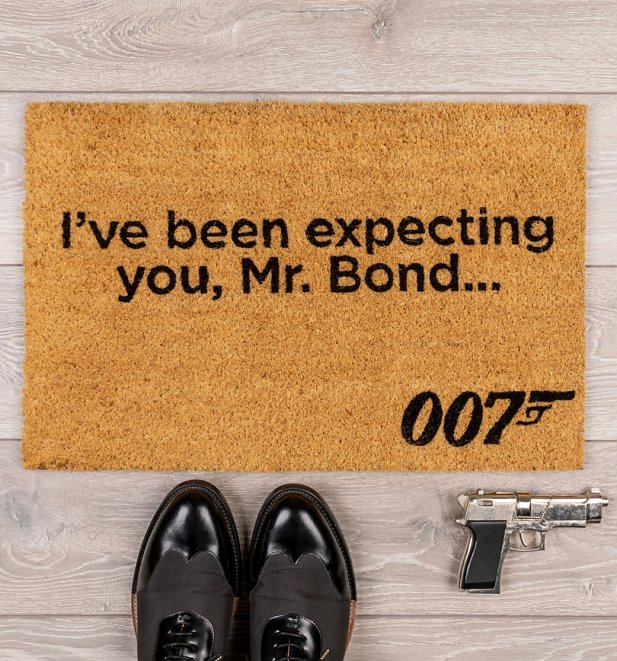 .
I Know What You Did Last Summer (1997) 5STAR 9:00pm-11:10pm
Four teenagers accidentally run over a stranger and hide the body rather than inform the authorities, only to find themselves stalked the following year by a shadowy figure who takes great delight in disposing of them in a variety of gruesome ways. Horror, starring Jennifer Love Hewitt, Sarah Michelle Gellar, Ryan Phillippe, Freddie Prinze Jr and Anne Heche.
Jumpin' Jack Flash (1986) Sony Movies 9:00pm-11:10pm
A computer operator stumbles across an SOS from an English spy trapped in Eastern Europe. While trying to help him contact his superiors, she is plunged into international espionage and ends up being pursued by KGB assassins and faced with unmasking a mole in British intelligence. Spy comedy, starring Whoopi Goldberg, Jonathan Pryce, James Belushi, Roscoe Lee Browne and Carol Kane.
Scream 3 (2000) 5STAR 11:10pm-1:30am
Three survivors of the original Woodsboro massacre reunite when a killer dons the infamous ghost mask and strikes during the production of a movie based on their experiences. As they try to determine the identity of the murderer, Sidney discovers a troubling link to her past, forcing her to confront her demons once and for all. Horror sequel, starring Neve Campbell, David Arquette and Courteney Cox.
It Could Happen to You (1994) Sony Movies 11:10pm-1:15am
A cop is unable to tip a waitress but instead promises to split the proceeds with her if he wins the lottery. However, his elation when he actually bags the jackpot quickly fades when his furious wife makes it plain she does not want him to honour the pledge. Romantic comedy, starring Nicolas Cage, Bridget Fonda, Rosie Perez and Isaac Hayes.
Eraser (1996) Paramount Network 11:10pm-1:25am
An arms industry executive is placed in danger after she exposes evidence of illegal deals by an international corporation. The authorities respond by assigning her to the custody of a government agent who specialises in helping federal witnesses disappear from the system. However, when the operative is framed for murder, he is forced to balance his duties with efforts to clear his own name. Action thriller, starring Arnold Schwarzenegger, James Caan, Vanessa L Williams and James Coburn.
Get Carter (1971) ITV4 11:40pm-2:00am
Racketeer Jack Carter returns to his native Newcastle to attend his brother's funeral and investigate the circumstances surrounding his death. As events unfold, he uncovers troubling connections to drugs, pornography and corruption, and finds himself on a collision course with a criminal kingpin and his cohorts. Mike Hodges' thriller, starring Michael Caine, Ian Hendry, Britt Ekland, Glynn Edwards and John Osborne.
Whatever you're up to this weekend, get anything outside sorted pronto before it's way too cold and wet do enjoy!