Deck the halls and watch some movies! It's Christmas time folks which (at least to us) means… time to watch a whole lot of movies! Sit back and tuck into some of our top movie picks hitting your screens this festive time. Enjoy!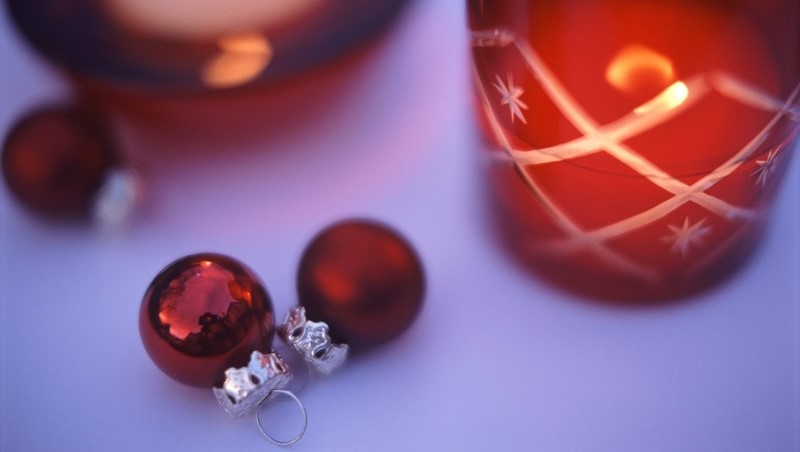 Christmas Eve
Scrooge (1970) BBC Two 9:35am-11:25am
Hard-hearted Victorian miser Ebenezer Scrooge refuses to join in with the spirit of the festive season – until a succession of spectral visitors turn up to teach him the error of his ways. Musical adaptation of Charles Dickens' classic A Christmas Carol, starring Albert Finney, Alec Guinness, Kenneth More, Edith Evans and Paddy Stone.
Jack Frost (1998) ITV2 10:35am-12:40pm
A rock musician who realises he is spending too much time away from his family is killed in a car accident while travelling home for the festive season. The following year his spirit takes on the form of a snowman, made by his son, allowing them to spend one last Christmas together. Fantasy drama, starring Michael Keaton, Kelly Preston, Joseph Cross and Mark Addy.
Santa Claus: The Movie (1985) ITV 11:00am-1:05pm
An impulsive elf walks out on Father Christmas during the hectic preparations for the festive season, and heads for New York determined to make a name for himself. However, he falls into the clutches of an evil toy manufacturer, who has a devilish money-making plan up his sleeve. Family fantasy adventure, starring Dudley Moore, John Lithgow, David Huddleston, Burgess Meredith and Judy Cornwell.
Stuart Little (1999) E4 11:55am-1:35pm
An American couple decides their son needs a brother, and plan to adopt another child – but when they get to the orphanage they are greeted by a charming talking mouse named Stuart, who fits the bill perfectly. However, their jealous cat hatches a plot to get rid of the new arrival. Comedy adventure, starring Geena Davis and Hugh Laurie, with the voice of Michael J Fox.
Cats & Dogs (2001) 5STAR 1:05pm-2:55pm
In his quest for world domination, a power-mad Persian cat plots to sabotage a scientist's plans to cure all humans who are allergic to dogs. A heroic puppy joins a force of canine secret agents to foil his schemes. Comedy, starring Jeff Goldblum and Elizabeth Perkins, and featuring the voices of Tobey Maguire, Alec Baldwin, Susan Sarandon and Sean Hayes.
Ice Age (2002) Film4 1:05pm-2:45pm
Three mismatched prehistoric animals join forces to return a human infant to its tribe – but as their journey unfolds, the creatures fail to anticipate the many perils and pitfalls that lay in store for them. Animated adventure, featuring the voices of John Leguizamo, Ray Romano, Denis Leary, Goran Visnjic and Jack Black.

Madagascar (2005) Film4 2:45pm-4:30pm
A gang of streetwise penguins decides to escape from New York's Central Park Zoo and return to a life in the wild, but when Marty the zebra and his friends follow suit, they end up stranded in Africa on a jungle island without a clue about how to fend for themselves. Animated comedy, with the voices of Ben Stiller, David Schwimmer, Chris Rock, Jada Pinkett Smith and Sacha Baron Cohen.
Beethoven (1992) 5STAR 2:55pm-4:45pm
An all-American family adopts a huge St Bernard, but the father is dismayed when it turns into a one-dog disaster zone. He insists the mutt must go to a new home, but when it is kidnapped by a crooked vet, dad has a change of heart and races to the rescue. Comedy, starring Charles Grodin, Bonnie Hunt, Oliver Platt and David Duchovny.
Uncle Buck (1989) ITV2 5:50pm-7:45pm
An unreliable but good-natured slob is called upon to look after his trouble-making nephew and nieces while their parents are away – and what starts as a disaster soon changes for the better as the unlikely babysitter gets to grips with the finer points of being a responsible adult. Family comedy, starring John Candy, Macaulay Culkin, Jean Kelly, Gaby Hoffman, Amy Madigan and Laurie Metcalf.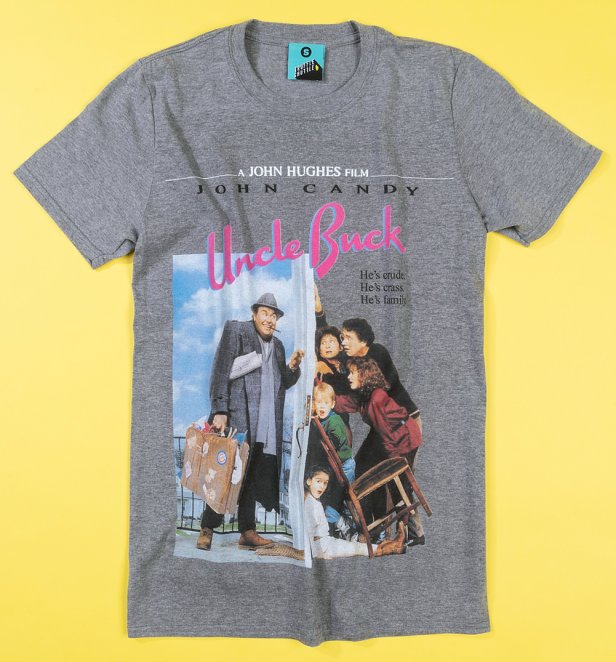 .
The Mask (1994) 5STAR 4:45pm-6:50pm
A timid bank clerk stumbles on an ancient mask, which endows whoever wears it with untold superhuman powers, unbridled self-confidence and an irresistible charm for the ladies. Unfortunately, he earns the enmity of a local gangster for daring to flirt with his girlfriend – and when the crook gets wind of the artefact's existence, he covets the power for himself. Comic-book comedy, with Jim Carrey, Cameron Diaz, Peter Riegert and Peter Greene.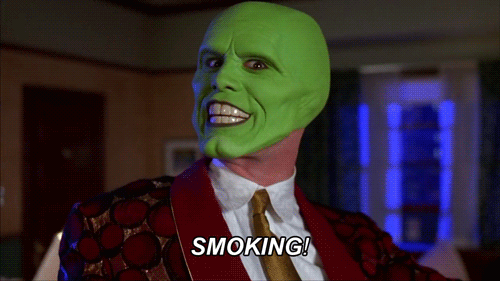 .
The Holiday (2006) ITV2 7:45pm-10:25pm
Two single women living on opposite sides of the Atlantic agree to exchange houses over the Christmas holidays. In their new surroundings, both women unexpectedly encounter prospective partners, but as the house swap draws to a close, difficult decisions have to be made about their blossoming relationships. Romantic comedy, starring Cameron Diaz, Kate Winslet, Jack Black, Jude Law and Eli Wallach.
The Day After Tomorrow (2004) Sony Movies 9:00pm-11:30pm
A climatologist warns global warming will soon result in destructive freak weather or even another ice age. He thinks the world still has time to prepare for the worst, but the crisis happens almost immediately – and as storms, earthquakes and hurricanes strike in terrifying fashion, he races across America to rescue his son from a frozen New York. Disaster thriller, with Jake Gyllenhaal and Dennis Quaid.
Christmas Day
Oliver! (1968) Channel 5 12:05pm-3:10pm
Oscar-winning musical version of the stage play based on Charles Dickens' classic tale about a lonely workhouse orphan who ends up on the cold streets of London, where he falls under the wing of petty crook Fagin and his gang of young backstreet thieves. Featuring the iconic songs Food, Glorious Food, Consider Yourself, As Long as He Needs Me and You've Got to Pick a Pocket or Two. Starring Ron Moody, Mark Lester, Oliver Reed, Jack Wild, Harry Secombe, Shani Wallis and Leonard Rossiter.
Peter Pan (2003) ITV2 1:05pm-3:20pm
The adventures of the boy who never grows old, as he whisks Wendy Darling and her brothers away to the magical world of Neverland – where they come face to face with fearsome Captain Hook. Adaptation of JM Barrie's fantasy novel, starring Jeremy Sumpter, Rachel Hurd-Wood, Jason Isaacs and Lynn Redgrave.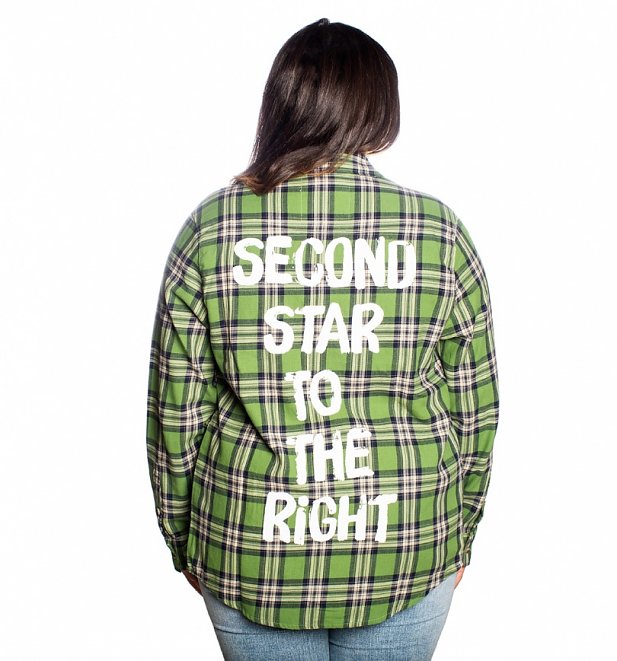 A Christmas Carol (1984) More4 12:50pm-2:50pm
Miser Ebenezer Scrooge is given a Christmas Eve to remember when a quartet of ghosts – his dead business partner and the spirits of Christmases past, present and future – turn up determined to cure him of his money-grubbing ways. Adaptation of Charles Dickens' classic, starring George C Scott, Nigel Davenport, Frank Finlay, Angela Pleasence, David Warner, Edward Woodward and Susannah York.
Godzilla (1998) 5STAR 1:30pm-4:15pm
A giant mutant lizard spawned from an atomic test rampages through the streets of New York, defying the combined might of the US Army and Navy as it searches for a quiet place to hatch its eggs. A bookish radiation expert and a shady French secret agent join forces to defeat the creature. Hollywood remake of the Japanese monster adventure, starring Matthew Broderick, Jean Reno, Maria Pitillo and Hank Azaria.
Coco (2017) BBC One 3:10pm-4:45pm
A Mexican boy longs to be a guitarist, despite his family hating music. During the Day of the Dead festivities, he gets transported to the land of the dead, and with the help of a cunning skeleton, hopes to find his ancestor and learn the secrets of his family's history. Animated fantasy, with the voices of Anthony Gonzalez and Gael Garcia Bernal.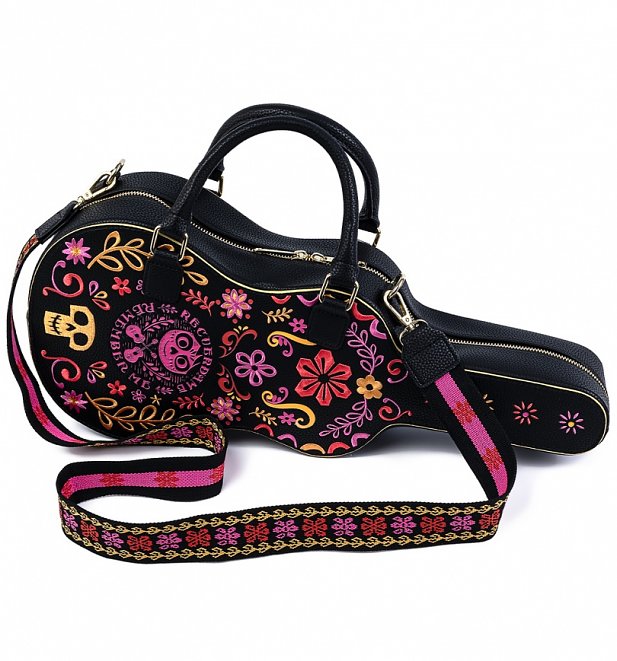 Chitty Chitty Bang Bang (1968) Channel 5 3:10pm-6:00pm
Eccentric inventor Caractacus Potts rescues an old car from the scrapheap, only to discover it has magical, gravity-defying powers. Meanwhile, Baron Bomburst, the blundering ruler of Vulgaria, will do anything to get his greedy hands on it. Children's musical adventure, based on the book by Ian Fleming, starring Dick Van Dyke, Lionel Jeffries, Sally Ann Howes, Gert Frobe, Benny Hill and James Robertson Justice.
Chicken Run (2000) ITV2 3:50pm-5:35pm
A headstrong chicken and her fellow fowls ponder how to escape from a grim Yorkshire farm before the evil farmer's wife can turn them into pies. Luckily, help arrives in the form of a heroic American rooster who promises to show them how to fly. Nick Park's animated comedy, with the voices of Mel Gibson, Julia Sawalha, Miranda Richardson and Jane Horrocks.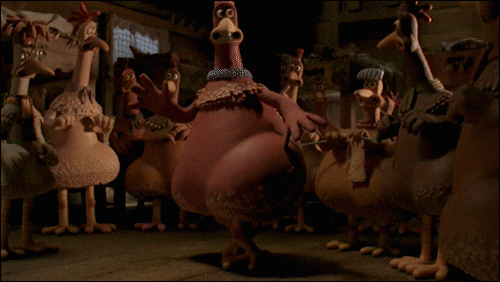 .
The Italian Job (1969) Channel 4 3:30pm-5:30pm
A crook assembles a motley gang to steal £4million in gold bullion from an Italian armoured car, which brings Turin to a standstill and enables the robbers to make a quick getaway in a fleet of Minis – but they end up falling foul of the Mafia along the way. Crime comedy, starring Michael Caine, Noel Coward, Benny Hill, Tony Beckley and John Le Mesurier.
Dante's Peak (1997) 5STAR 4:15pm-6:25pm
A vulcanologist's suspicions that a long-dormant volcano is about to erupt turn out to be true, prompting him to race against time to save the community standing in its way – and clash with local government officials weighing his predictions against the loss in tourism revenue. Disaster movie, starring Pierce Brosnan, Linda Hamilton, Elizabeth Hoffman and Charles Hallahan.
The Simpsons Movie (2007) Film4 5:05pm-6:50pm
Homer unwittingly pollutes Lake Springfield, so the US government decides to isolate the city underneath a giant dome. The Simpsons manage to escape and plan to start a new life in Alaska – but learn Springfield is about to be destroyed, and return to save their friends. With the voices of Dan Castellaneta, Julie Kavner, Nancy Cartwright and Yeardley Smith.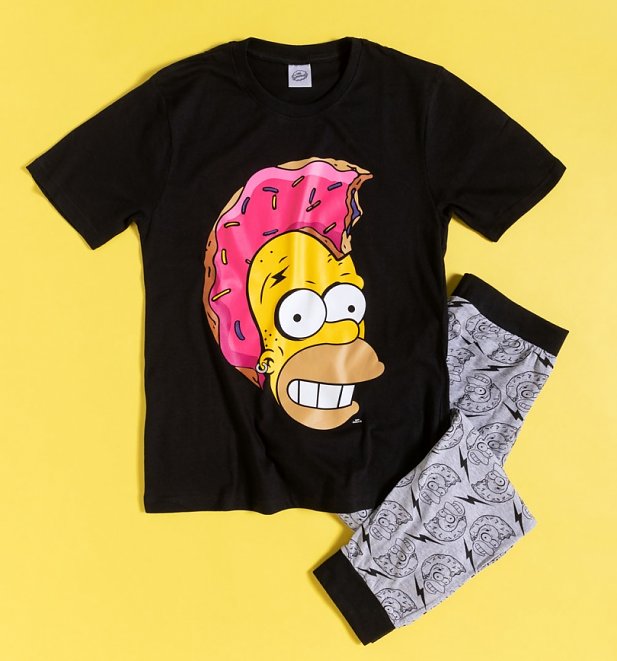 .
Home Alone 2: Lost in New York (1992) Channel 4 5:30pm-7:40pm
Hapless youngster Kevin somehow manages to catch the wrong plane and finds himself heading for New York, while his family jets off to Florida. Having got his hands on his father's credit card, he is enjoying the good life staying in a luxury hotel – until he bumps into two familiar burglars with an axe to grind. Comedy sequel, starring Macaulay Culkin, Joe Pesci, Daniel Stern, Brenda Fricker and Tim Curry.
Jurassic World: Fallen Kingdom (2018) ITV2 5:35pm-8:00pm
Three years after the destruction of Jurassic World, Owen Grady and Claire Dearing are asked to return to the theme park to save its resident dinosaurs from the island's active volcano. During their mission, they uncover a conspiracy that may affect the entire planet. Action sequel, starring Chris Pratt, Bryce Dallas Howard, Rafe Spall and Toby Jones.
Jurassic Park TShirts & Clothing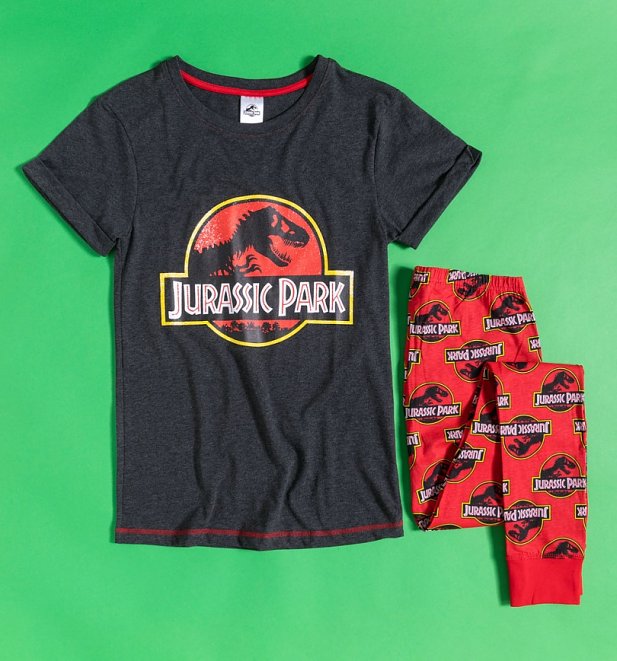 .
Outbreak (1995) 5STAR 6:25pm-9:00pm
An expert in infectious diseases races against time to find a cure for a rapidly fatal airborne virus which is wiping out the population of a small town, and is threatening to turn into a pandemic. However, his task is hampered by senior military men, who are bent on burning down the town and incinerating the virus with it, regardless of any casualties. Thriller, with Dustin Hoffman, Rene Russo, Morgan Freeman, Kevin Spacey and Donald Sutherland.
Spectre (2015) ITV2 8:00pm-10:55pm
James Bond goes rogue after receiving a cryptic message that sets him on the trail of a secretive criminal network. While his colleagues face a new threat closer to home, 007 embarks on a globetrotting journey in search of the elusive mastermind behind the syndicate – whom he discovers may have links to his own past and had involvement in previous events during some of Bond's most dangerous missions. Spy thriller, starring Daniel Craig, Christoph Waltz, Lea Seydoux, Ben Whishaw and Ralph Fiennes.
National Lampoon's Christmas Vacation (1989) ITV4 9:00pm-11:05pm
An American householder is dismayed when his plans for a traditional festive family holiday are thrown into complete disarray by a succession of annoying neighbours and long-lost relatives, who turn up on his doorstep offering their own brand of Christmas cheer. Comedy, starring Chevy Chase, Beverly D'Angelo, Randy Quaid, Diane Ladd, Juliette Lewis, Miriam Flynn, Johnny Galecki and William Hickey.
Enemy at the Gates (2001) Sony Movies 10:45pm-1:20am
A Soviet sniper becomes a national hero during the Second World War Battle of Stalingrad, so the Germans enlist a crack marksman of their own to deal with him. A lethal contest of wits follows as the two sharpshooters stalk each other, while the Russian also finds himself caught up in a love triangle with one of his friends. Drama, starring Jude Law, Ed Harris, Rachel Weisz, Joseph Fiennes, Bob Hoskins and Ron Perlman.
Boxing Day
Fantastic Four: Rise of the Silver Surfer (2007) Film4 11:00am-12:50pm
The super-powered team takes on a mysterious alien who has been sent by his planet-eating master to prepare Earth for obliteration. While the four heroes try to find a way to foil its plans, an old enemy returns, intent on seizing the extraterrestrial's power. Sci-fi adventure sequel, starring Ioan Gruffudd, Michael Chiklis, Chris Evans and Jessica Alba, with the voice of Laurence Fishburne.
The Karate Kid (1984) Channel 5 12:00pm-2:35pm
A teenager at a new school befriends a pretty girl, but her ex-boyfriend is jealous and attacks him. During one particularly bad fight, a wise old caretaker intervenes and defeats the youngster's assailants using his martial art skills. He goes on to mentor the boy and teach him karate so he can face his enemies in a tournament. Drama, with Ralph Macchio, Pat Morita and Elisabeth Shue.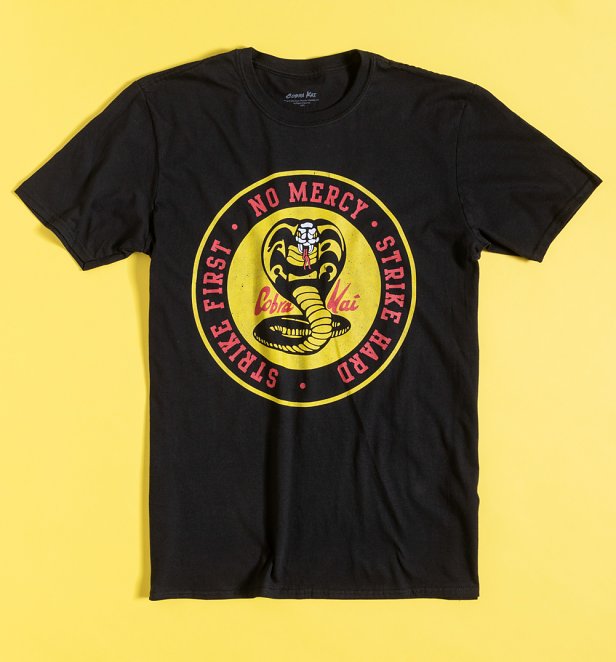 .
Happy Feet (2006) ITV2 12:00pm-2:10pm
A young penguin disappoints his fellow seabirds with his inability to sing – but instead, he displays a remarkable talent for tap dancing. However, his elders refuse to accept this outlandish behaviour and send the youngster into exile, marking the start of a wonderful journey. Animated adventure, with the voices of Elijah Wood, Robin Williams, Nicole Kidman and Hugh Jackman.
The Karate Kid Part II (1986) Channel 5 2:35pm-4:55pm
High-kicking teenager Daniel accompanies his venerable mentor Mr Miyagi when he returns to the Japanese province of Okinawa to visit his dying father. However, an old rival of Miyagi's is waiting for them, while Daniel is drawn into a vicious conflict with their enemy's own karate protege. Martial arts sequel, starring Ralph Macchio, Pat Morita and Yuji Okumoto.
Jumanji (1995) Channel 5 4:55pm-6:45pm
A man who has been trapped inside a mysterious jungle board game for 26 years is eventually freed when two children start to play it. Unfortunately, he arrives with a rampaging horde of animals on his heels, leaving only one solution – to finish the game he started all those years ago. Fantasy adventure, starring Robin Williams, Kirsten Dunst and Bonnie Hunt.
Grease (1978) BBC One 5:00pm-6:45pm
Rebellious American teenager Danny falls for innocent Australian girl Sandy during the summer holidays, but when he later finds out she is a new student at his school, he risks losing her love by trying to act cool in front of his friends. Romantic musical set in the 1950s, starring John Travolta, Olivia Newton-John, Stockard Channing, Jeff Conaway, Didi Conn and Sid Caesar.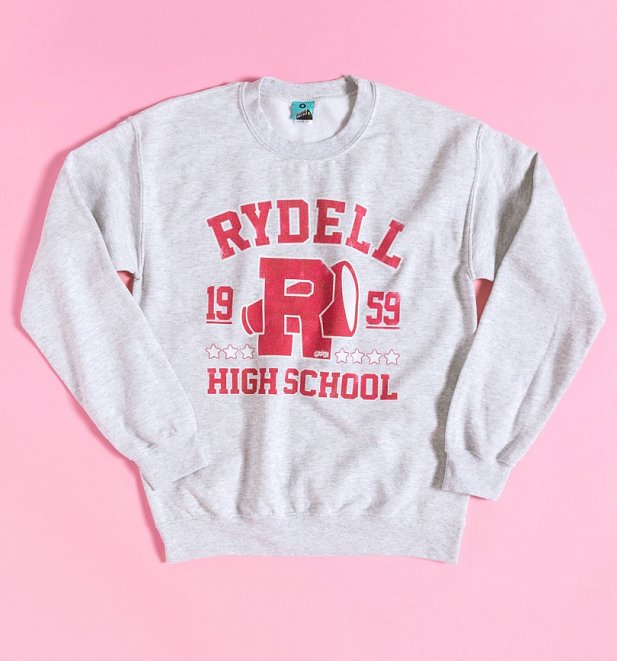 .
Shrek the Third (2007) Channel 4 5:00pm-6:40pm
The bad-tempered ogre finds himself in the unwelcome position of being next in line for the throne. Preferring to stay at home in the swamps, he sets out on a quest to find the rightful heir – a rebellious teenager named Artie – and persuade him to face up to his responsibilities as the future king. Meanwhile, the ambitious Prince Charming sees his chance to take the throne. Animated comedy, with the voices of Mike Myers, Cameron Diaz, Justin Timberlake, Eddie Murphy, Antonio Banderas and Rupert Everett.
Charlie and the Chocolate Factory (2005) ITV2 6:15pm-8:30pm
Penniless Charlie Bucket is one of five lucky children who find a golden ticket in a chocolate bar, winning a once-in-a-lifetime tour of eccentric recluse Willy Wonka's magical sweet company. Unfortunately, the other winners each face a grim fate when they start to misbehave. Tim Burton's children's fantasy, based on Roald Dahl's novel, starring Johnny Depp, Freddie Highmore, Helena Bonham Carter, and Deep Roy playing all the Oompa Loompas.
Transformers: Dark of the Moon (2011) E4 8:30pm-11:30pm
The heroic autobots discover that a spaceship from their own planet crashed into the moon decades ago, carrying their former leader and an incredibly powerful device. They must fight to defend the human race as their enemies the decepticons plot to use this machine to rebuild their own world and destroy the Earth. Sci-fi adventure sequel, with Shia LaBeouf, Josh Duhamel and Rosie Huntington-Whiteley.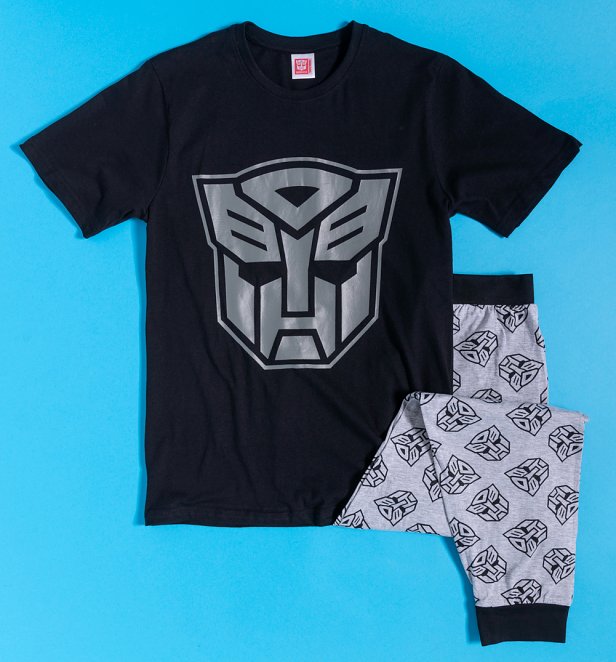 .
An Officer and a Gentleman (1982) 5STAR 9:00pm-11:40pm
A Navy recruit undergoing officer training has an uneasy romance with a factory worker. He also attracts the attention of a tough, uncompromising sergeant, who sees his potential and is determined to push him to the limit. Romantic drama, starring Richard Gere, Debra Winger, Louis Gossett Jr, Robert Loggia, David Keith and David Caruso.
The Holiday (2006) ITV 10:45pm-1:15am
Two single women living on opposite sides of the Atlantic agree to exchange houses over the Christmas holidays. In their new surroundings, both women unexpectedly encounter prospective partners, but as the house swap draws to a close, difficult decisions have to be made about their blossoming relationships. Romantic comedy, starring Cameron Diaz, Kate Winslet, Jack Black, Jude Law and Eli Wallach.
Sunday 27th December
Shaun the Sheep Movie (2015) BBC One 10:20am-11:40am
The lovable lamb's plans for a fun day off turn into something far more exciting when he's forced to take a trip to the big city to save the farmer, who has lost his memory. Can Shaun and his friends return home safely following their adventure? Animation, featuring the voices of Justin Fletcher, John Sparkes and Omid Djalili.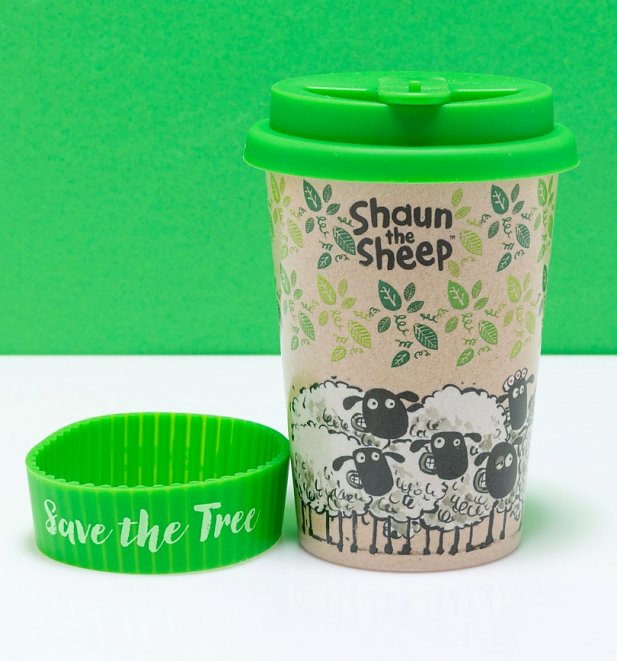 .
Wallace & Gromit in The Curse of the Were-Rabbit (2005) BBC One 11:40am-1:00pm
Inventor Wallace and his canine sidekick Gromit have set up a pest-control service, and are called in to stop rabbits overrunning a garden show. However, the pair are overwhelmed when a destructive giant bunny arrives on the scene, while an interfering aristocrat contrives to make matters worse. Nick Park's Oscar-winning animated adventure, with the voices of Peter Sallis, Ralph Fiennes and Helena Bonham Carter.
Wallace & Gromit Clothing & Gifts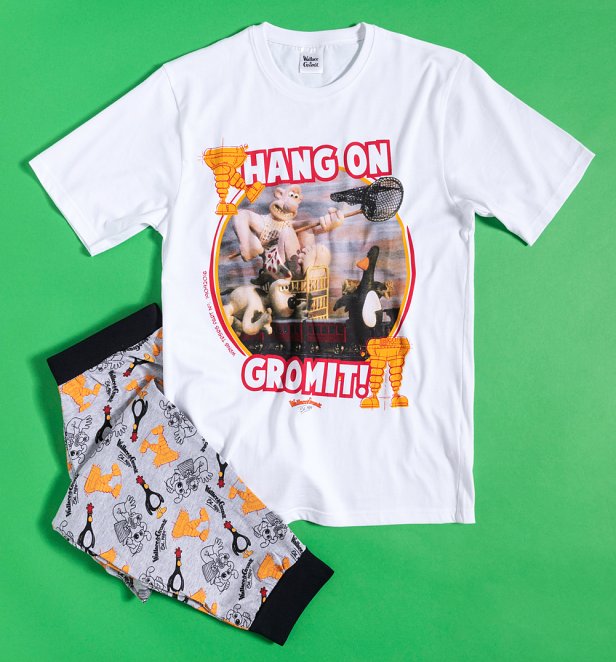 .
Monsters University (2013) BBC One 1:55pm-3:30pm
Student creatures Mike Wazowski and James P Sullivan, aka Sulley, attend university to learn how to be scary, but their rivalry gets them both kicked off the course. The monstrous duo must learn how to work together if they are to realise their dreams of terrifying children. Winning the Scare Games will make the difference between Mike staying at the campus or having to leave. Pixar's animated comedy prequel to Monsters Inc, with the voices of John Goodman, Billy Crystal, Steve Buscemi and Helen Mirren.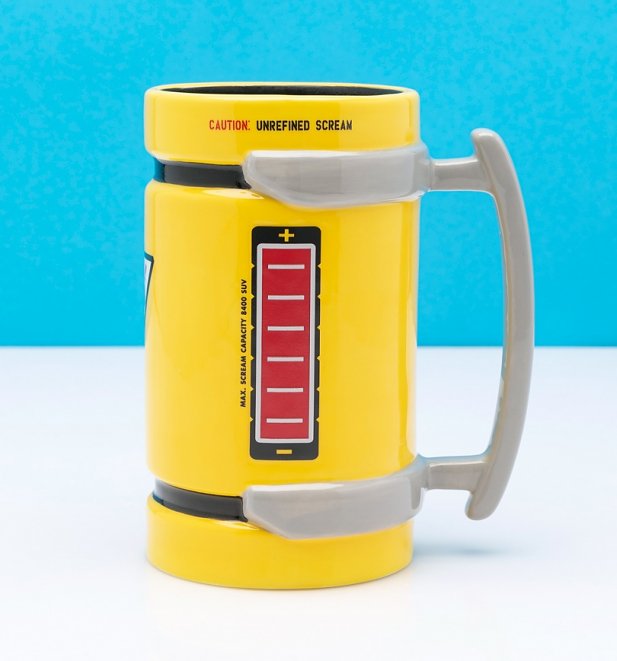 .
Space Jam (1996) ITV2 2:05pm-3:50pm
Aliens arrive on Earth to abduct the Looney Tunes gang as a new attraction at their failing intergalactic theme park. To keep their freedom, Bugs Bunny and friends challenge the invaders to a high-stakes basketball game, calling on Michael Jordan to save the day and send the extraterrestrials back where they came from. Live-action and animated comedy, starring Bill Murray and Danny DeVito, with the voices of Billy West and Bill Farmer.
Edward Scissorhands (1990) Channel 4 2:10pm-4:10pm
A reclusive genius creates a boy but dies before completing him, leaving his brainchild with scissor-like blades in place of hands. A kindly woman from a nearby suburb takes pity on the lonely figure and welcomes him into her home. He quickly becomes a hit in the neighbourhood – but then his new friends start to turn against him. Tim Burton's fantasy, starring Johnny Depp, Winona Ryder, Dianne Wiest and Vincent Price.
The Sound of Music (1965) BBC One 3:45pm-6:35pm
A cheerful novice nun is employed as governess to the seven children of an austere widower. As she brings light, laughter and a love of all things harmonious to a family previously beset by grief and strict discipline she also falls in love with her employer. But before long, the looming threat of the Second World War jeopardises their happy household. Oscar-winning Rodgers and Hammerstein musical, starring Julie Andrews, Christopher Plummer and Eleanor Parker.
Jurassic World (2015) ITV 4:40pm-7:00pm
Decades on from the creation of Jurassic Park, a fully operational attraction filled with genetically engineered dinosaurs has been opened on the island. In need of a new attraction, the company behind the park creates an entirely new species – only for it to escape and terrorise the tourists. Action-adventure sequel, starring Chris Pratt and Bryce Dallas Howard.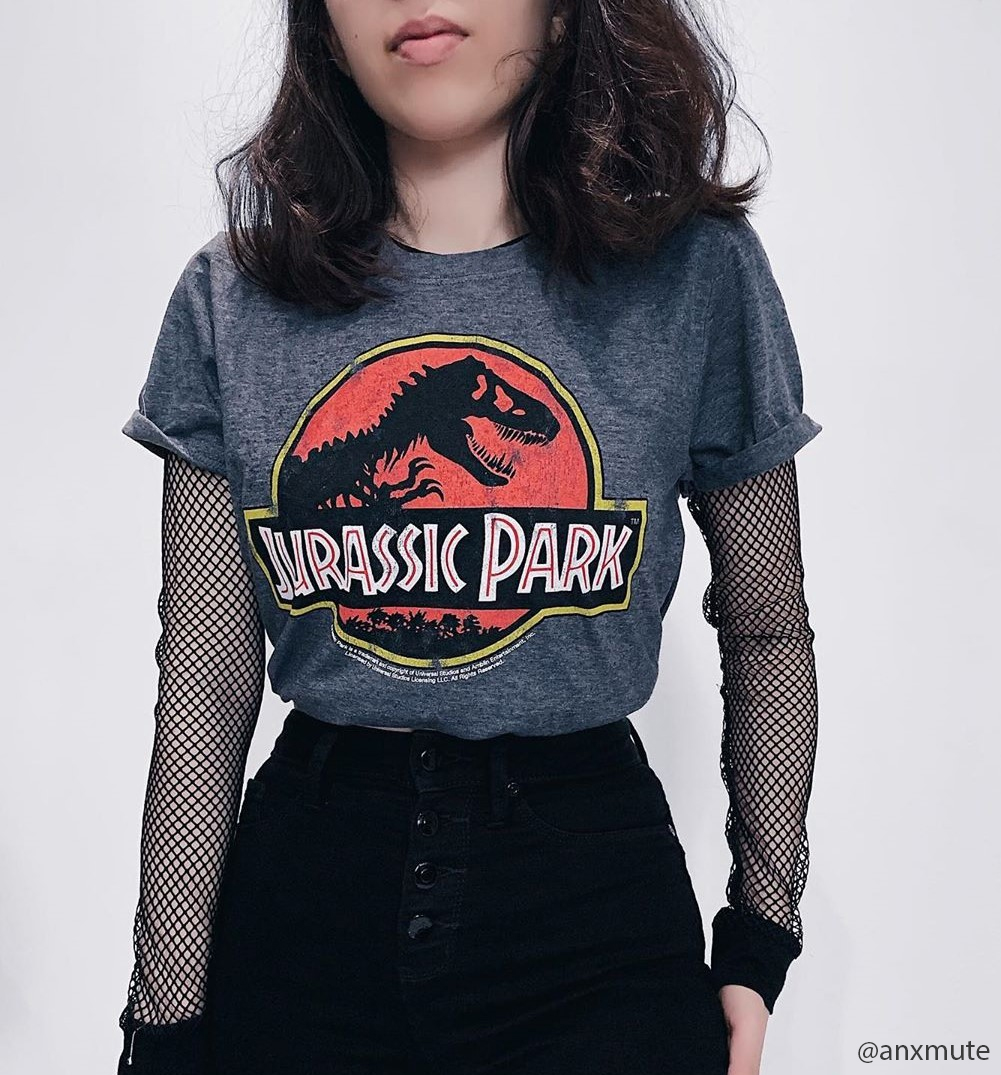 .
Chicken Run (2000) ITV2 5:55pm-7:35pm
A headstrong chicken and her fellow fowls ponder how to escape from a grim Yorkshire farm before the evil farmer's wife can turn them into pies. Luckily, help arrives in the form of a heroic American rooster who promises to show them how to fly. Nick Park's animated comedy, with the voices of Mel Gibson, Julia Sawalha, Miranda Richardson and Jane Horrocks.
Stargate (1994) Film4 6:40pm-9:00pm
An Egyptologist and a soldier head an expedition through a mysterious portal to an alien planet. The world they find resembles ancient Egypt and is under the rule of a tyrant who has convinced the downtrodden inhabitants that he is a god – until the humans incite the enslaved populace to fight back. Sci-fi adventure, starring Kurt Russell, James Spader and Jaye Davidson.
Pretty Woman (1990) Sony Movies 9:00pm-11:25pm
A ruthless millionaire hires a prostitute while on a business trip. Realising she may be useful in helping him keep up a successful appearance, he pays her to accompany him for a week as he associates with the rich and powerful – but falls in love despite their many differences. Romantic comedy, starring Richard Gere and Julia Roberts, with Ralph Bellamy and Laura San Giacomo.
The Silence of the Lambs (1991) ITV 10:40pm-12:45am
Trainee FBI agent Clarice Starling is sent to interview an imprisoned psychopath with a taste for eating his victims. The inmate offers to help catch a serial killer who is holding a politician's daughter hostage – but to learn what he knows, Clarice has to engage in his dangerous mind games. Jonathan Demme's Oscar-winning thriller, based on Thomas Harris's novel, starring Jodie Foster, Anthony Hopkins, Scott Glenn and Ted Levine.
Whatever you're up to this Christmas, have a very merry time and a happy New Year!