Running through the days like Forrest Gump on a mission, we're back once more (already!) with another look at our top movie picks heading your way this weekend. Enjoy!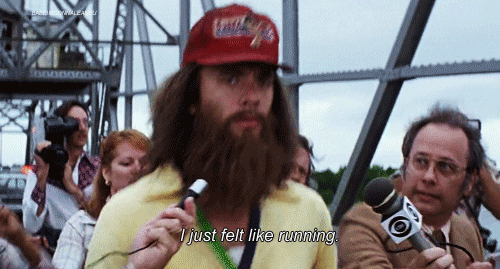 SATURDAY 6th February
The SpongeBob SquarePants Movie (2004) Film4 11:00am-12:45pm
The plucky sea creature sets out to prove his boss Mr Krabs is innocent of stealing Neptune's crown. However, the missing item has ended up in sinister Shell City, which all sea-dwellers fear and from which few have ever returned. Animated comedy, with the voices of Tom Kenny, Bill Fagerbakke, Clancy Brown and Scarlett Johansson, plus a cameo appearance by David Hasselhoff.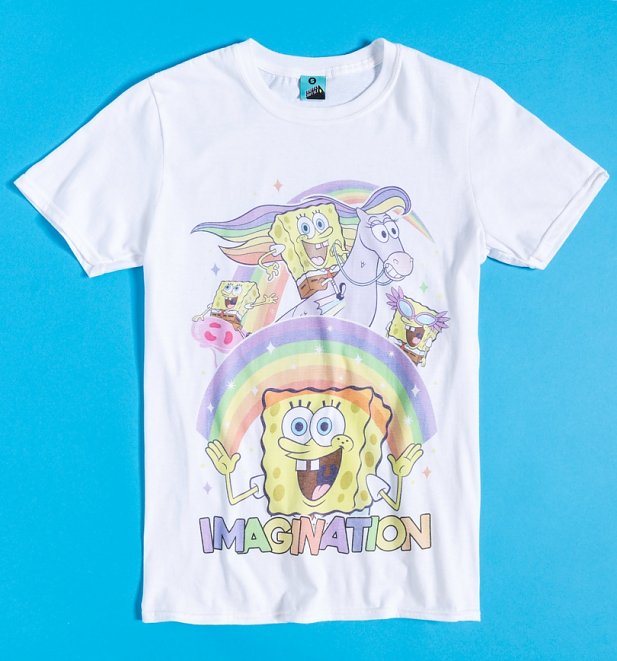 .
Stand By Me (1986) 5STAR 11:50am-1:30pm
Four 12-year-old best friends embark on a life-changing adventure in the Oregon wilderness in search of a missing teenager's body, unaware of the trials and triumphs that await them. Rob Reiner's 1950s-set coming-of-age drama, based on a novella by Stephen King, starring River Phoenix, Wil Wheaton, Jerry O'Connell, Corey Feldman, Kiefer Sutherland and Richard Dreyfuss.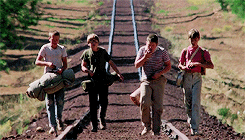 Cocoon (1985) Film4 12:45pm-3:00pm
The elderly residents of a retirement home treat themselves to an occasional dip in the pool at an abandoned house. It turns out that friendly aliens in human form are using the place to restore dormant members of their species – and energy from their cocoons is giving the old-timers a new lease of life. Ron Howard's sci-fi drama, with Wilford Brimley, Jessica Tandy, Hume Cronyn, Don Ameche and Steve Guttenberg.
Bean (1997) ITV2 2:30pm-4:15pm
The hapless fool is employed as a security guard for a British art gallery and is sent to Los Angeles to bring back a famous painting. Unfortunately, he finds himself mistaken for a renowned art professor and invited to make an important presentation. Mel Smith's British comedy, starring Rowan Atkinson, Burt Reynolds, Peter MacNicol, John Mills, Peter Capaldi and June Brown.
Ice Age (2002) Film4 3:00pm-4:35pm
Three mismatched prehistoric animals join forces to return a human infant to its tribe – but as their journey unfolds, the creatures fail to anticipate the many perils and pitfalls that lay in store for them. Animated adventure, featuring the voices of John Leguizamo, Ray Romano, Denis Leary, Goran Visnjic and Jack Black.
Annie (1982) 5STAR 3:55pm-6:30pm
An orphan wins the fatherly affections of a tough-talking billionaire – but the no-good owner of the orphanage and her brother are out to ruin the girl's chances of happiness and make a quick profit in the process. Musical, directed by John Huston, based on the stage play. Starring Aileen Quinn, Albert Finney, Carol Burnett and Tim Curry.
Liar Liar (1997) ITV2 6:20pm-8:00pm
A lawyer whose underhand ploys to win cases leaves him little time to see his son discovers he is incapable of lying after the boy's birthday wish makes his dad tell only the truth. However, this causes a host of problems as the attorney tries to muddle his way through a high-profile divorce settlement. Comedy, with Jim Carrey, Maura Tierney, Justin Cooper, Jennifer Tilly and Cary Elwes.
Shrek the Third (2007) E4 7:10pm-9:00pm
The bad-tempered ogre finds himself in the unwelcome position of being next in line for the throne. Preferring to stay at home in the swamps, he sets out on a quest to find the rightful heir – a rebellious teenager named Artie – and persuade him to face up to his responsibilities as the future king. Meanwhile, the ambitious Prince Charming sees his chance to take the throne. Animated comedy, with the voices of Mike Myers, Cameron Diaz, Justin Timberlake, Eddie Murphy, Antonio Banderas and Rupert Everett.
The Untouchables (1987) ITV4 9:20pm-11:45pm
Incorruptible federal agent Eliot Ness is assigned the task of fighting organised crime in Prohibition-era Chicago and bringing the notorious crime boss Al Capone to justice. Aware crooked police are undermining his investigations, he puts together his own elite squad to take on the Mob. Brian De Palma's crime thriller, with Kevin Costner, Robert De Niro, Andy Garcia and Sean Connery, who won an Oscar for his performance.
Payback (1999) ITV4 11:45pm-1:50am
A small-time crook is betrayed and left for dead by his wife and partner in crime. A year later, he returns seeking his share of their ill-gotten gains – but his former friend has gone up in the underworld and getting his due means taking on a powerful crime syndicate. A remake of 1967 thriller Point Blank, starring Mel Gibson, Kris Kristofferson, Gregg Henry, Maria Bello, James Coburn and Lucy Liu.
SUNDAY 7th February
The Rugrats Movie (1998) Film4 11:00am-12:40pm
Tommy tries to return his new brother to the baby shop, helped by Angelica, Chuckie, Phil and Lil – but the friends become lost in dense woodlands en route, turning their expedition into a scary and exciting journey of discovery. Animated comedy based on the TV series, with the voices of Elizabeth Daily, Christine Cavanaugh, Kath Soucie, Whoopi Goldberg and Busta Rhymes.
.
The Sting (1973) ITV4 11:25am-1:00pm
Two conmen decide to swindle a mobster out of a fortune in revenge for the murder of a mutual friend. Enlisting the help of a host of crooks, they quickly conjure up a brilliant scheme to make him pay for his crime. Oscar-winning Depression-era comedy-drama, starring Robert Redford, Paul Newman, Robert Shaw, Charles Durning and Eileen Brennan.
My Girl 2 (1994) Sony Movies 12:40pm-2:45pm
Thirteen-year-old tomboy Vada visits her uncle in Los Angeles to write a school project about her mother, who died during childbirth. Meanwhile, she meets Nick, the son of her uncle's girlfriend, who has to reluctantly chaperone Vada round her mother's old haunts – but before long romance blossoms for the pair. Comedy-drama sequel, with Anna Chlumsky, Dan Aykroyd, Jamie Lee Curtis and Austin O'Brien.
Uncle Buck (1989) ITV 2:40pm-4:30pm
An unreliable but good-natured slob is called upon to look after his trouble-making nephew and nieces while their parents are away – and what starts as a disaster soon changes for the better as the unlikely babysitter gets to grips with the finer points of being a responsible adult. Family comedy, starring John Candy, Macaulay Culkin, Jean Kelly, Gaby Hoffman, Amy Madigan and Laurie Metcalf.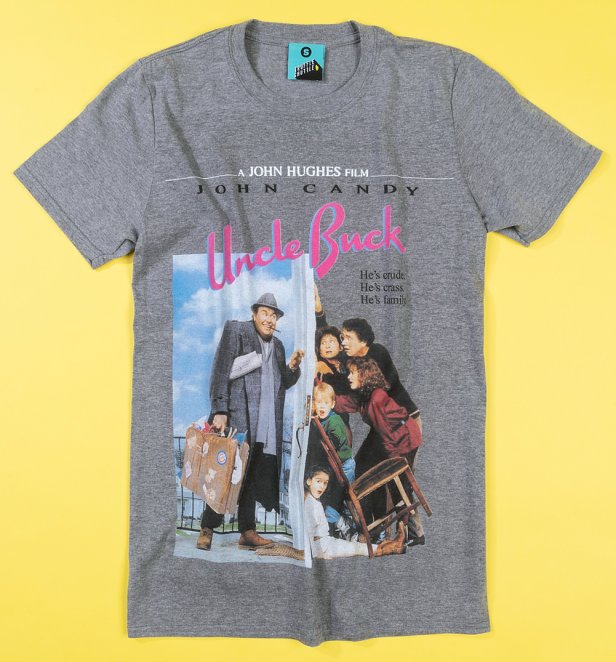 .
Field of Dreams (1989) Sony Movies 2:45pm-4:55pm
A farmer hears a mysterious voice inspiring him to mark out a baseball diamond in a cornfield – which, to his surprise, is visited by the ghost of the star player of the 1919 Chicago White Sox team, whose career was cut short by scandal. It later dawns on him the pitch has a greater purpose – to give people who have sacrificed important parts of their lives a second chance. Fantasy, starring Kevin Costner, Ray Liotta, Burt Lancaster and James Earl Jones.
Apollo 13 (1995) ITV4 4:00pm-6:50pm
Fact-based drama about the ill-fated 1970 Apollo 13 mission to the moon. Crew leader Jim Lovell is faced with a nightmare when the mission suffers an on-board explosion – leaving the team stranded in space with a dwindling oxygen supply while flight controllers and engineers in Houston try to find a way to bring the crew safely back to Earth. With Tom Hanks, Kevin Bacon, Bill Paxton, Ed Harris and Gary Sinise.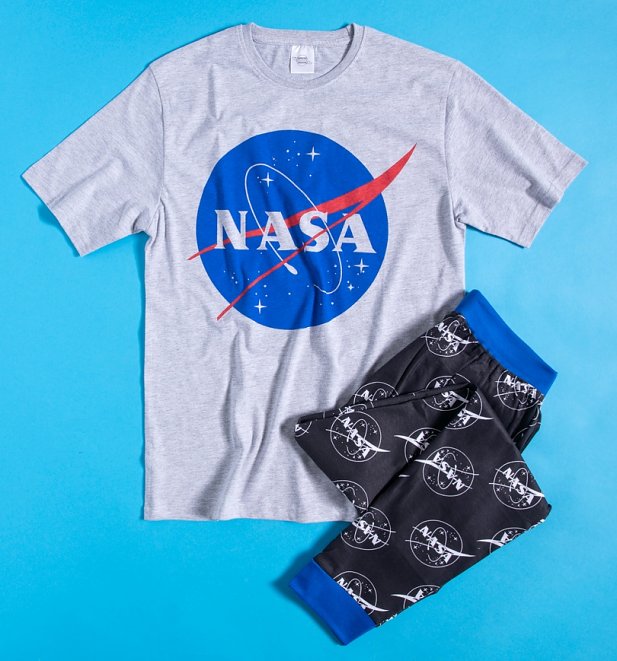 .
City Slickers (1991) Film4 4:30pm-6:45pm
Three middle-aged men take a break from the rat race and their mid-life crises to join a two-week cattle drive from New Mexico to Colorado. Together with a bunch of fellow urbanites, they find the going much tougher than expected, and it is down to a real-life cowboy to whip them into shape. Comedy adventure, starring Billy Crystal, Daniel Stern, Bruno Kirby and Jack Palance, who won an Oscar for his performance as grizzled trail boss Curly.
Bill & Ted's Excellent Adventure (1989) Sony Movies 4:55pm-6:45pm
Two dim-witted teenagers with dreams of rock stardom seem doomed to fail a school history project, unaware the future of the human race depends on their success. A time traveller is given the job of making sure they pass the test by sending them on a series of adventures in the past. Comedy, starring Keanu Reeves, Alex Winter and George Carlin.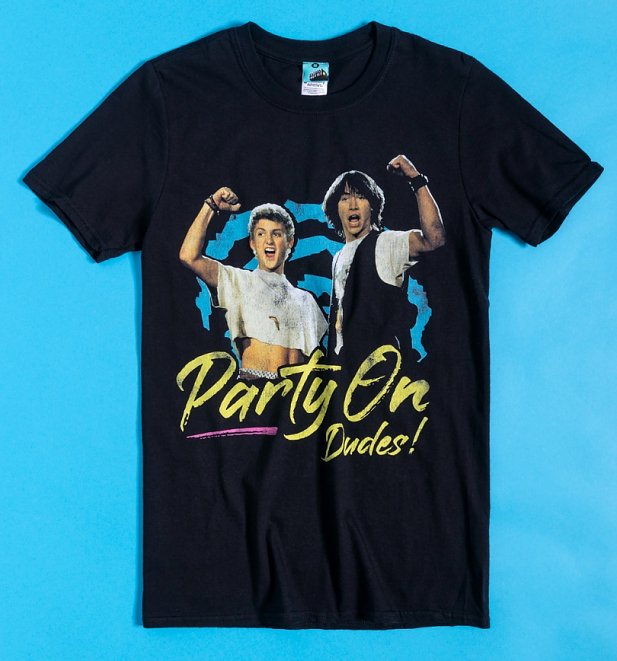 .
Teenage Mutant Ninja Turtles (2014) Channel 4 5:00pm-7:00pm
A reporter discovers four humanoid amphibians who live in the sewers of New York and use their martial arts skills to fight crime. She helps them as they face their toughest challenge yet – defeating a sinister criminal organisation that seems to have power over the entire city. Fantasy adventure, starring Megan Fox and William Fichtner, with the voice of Johnny Knoxville.
Teenage Mutant Ninja Turtles TShirts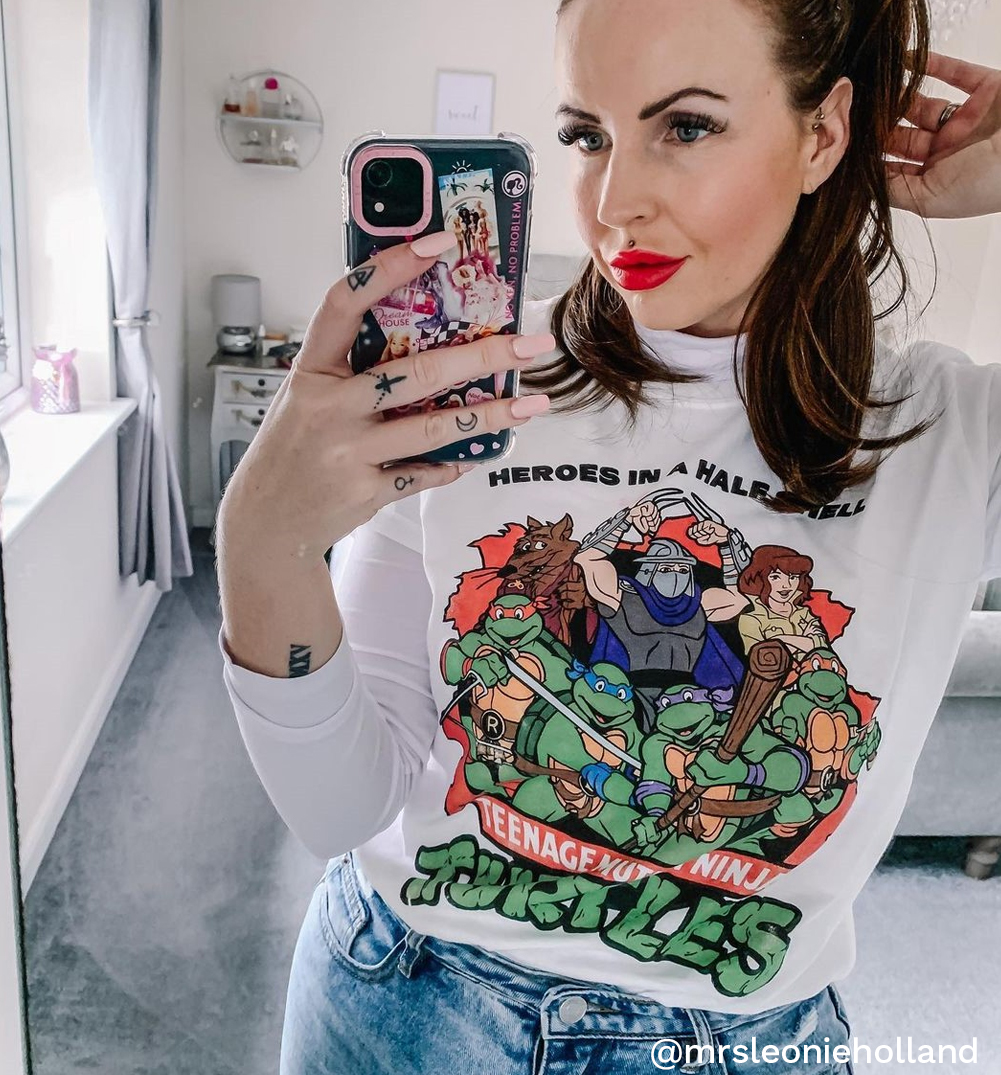 .
The Net (1995) Sony Movies 6:45pm-9:00pm
A shy computer analyst discovers evidence of a criminal conspiracy, so the villains decide to retaliate. Erasing her personal details from the national database, they replace them with a false police record, hurling her into a desperate race against time to prove her real identity before corrupt officials silence her for good. Thriller, starring Sandra Bullock, Jeremy Northam and Dennis Miller.
Jurassic World: Fallen Kingdom (2018) ITV2 7:25pm-10:00pm
Three years after the destruction of Jurassic World, Owen Grady and Claire Dearing are asked to return to the theme park to save its resident dinosaurs from the island's active volcano. During their mission, they uncover a conspiracy that may affect the entire planet. Action sequel, starring Chris Pratt, Bryce Dallas Howard, Rafe Spall and Toby Jones.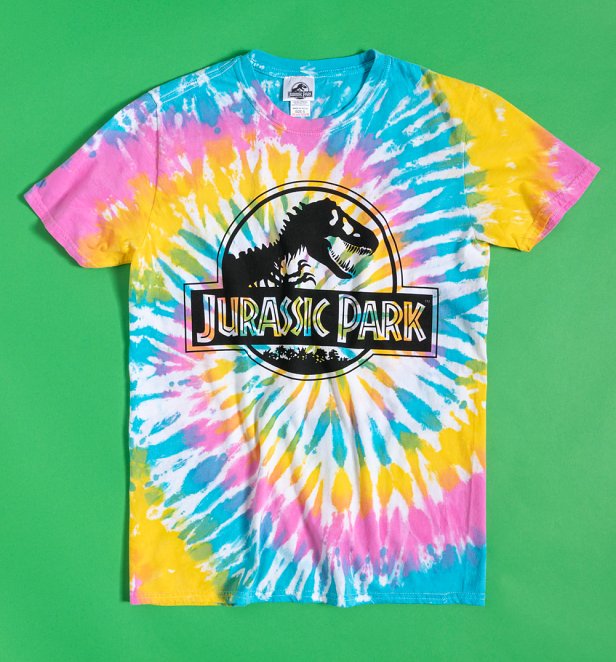 .
RoboCop (1987) ITV4 9:00pm-11:05pm
A police officer in a future Detroit ravaged by crime is seemingly killed in the line of duty but is rebuilt as a law-enforcing cyborg by the corporation that has taken over running the force. He begins to remember his human life and seeks to bring his killers to justice – a mission that leads him to turn on his corrupt corporate masters. Sci-fi thriller, starring Peter Weller, Nancy Allen, Ronny Cox and Miguel Ferrer.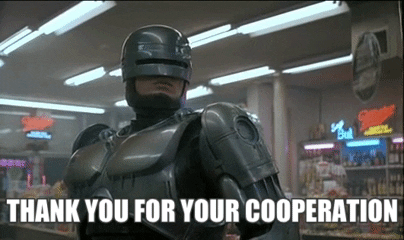 .
RoboCop 2 (1990) ITV4 11:05pm-1:25am
The cybernetic law enforcer returns to battle a deranged drug lord. Meanwhile, he is unaware of the corporation that created him has scheduled his replacement by a more powerful version. To complete the new cyborg, they need a human brain, and a renegade scientist secretly implants the injured drug lord's brain into the robot, transforming it into an uncontrollable killing machine. Sci-fi thriller sequel, starring Peter Weller, Nancy Allen, Tom Noonan and Belinda Bauer.
Whatever you're up to this weekend, you don't always need a plan to make things happen.