In a galaxy far, far away… we discovered something we know will totally have all you Star Wars fans throughout the universe pawing at your screens!
When we're given the chance to chat Star Wars and share someone's awesome collection of Star Wars memorabilia and nostalgia, you bet we're going to leap quicker than Sarlacc at the chance.
We caught up with the lovely Chantelle (@chantellevictoria1) and Liam to take a quick look at their amazing 'Star Wars cave' and find out a little more about their love for Star Wars. Enjoy!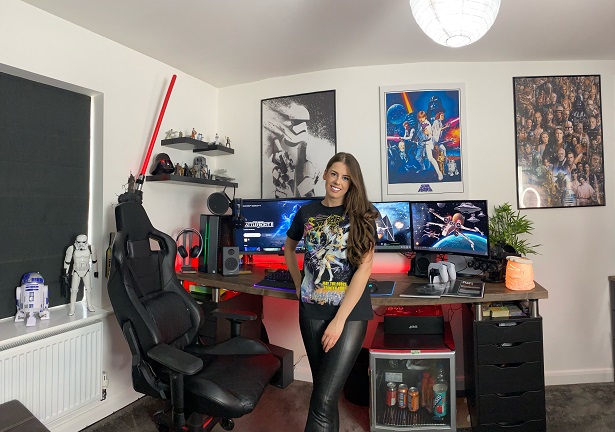 .
How long have you been Star Wars collectors?
We have been serious Star Wars collectors for the past 6 years! But we have both loved Star Wars since children!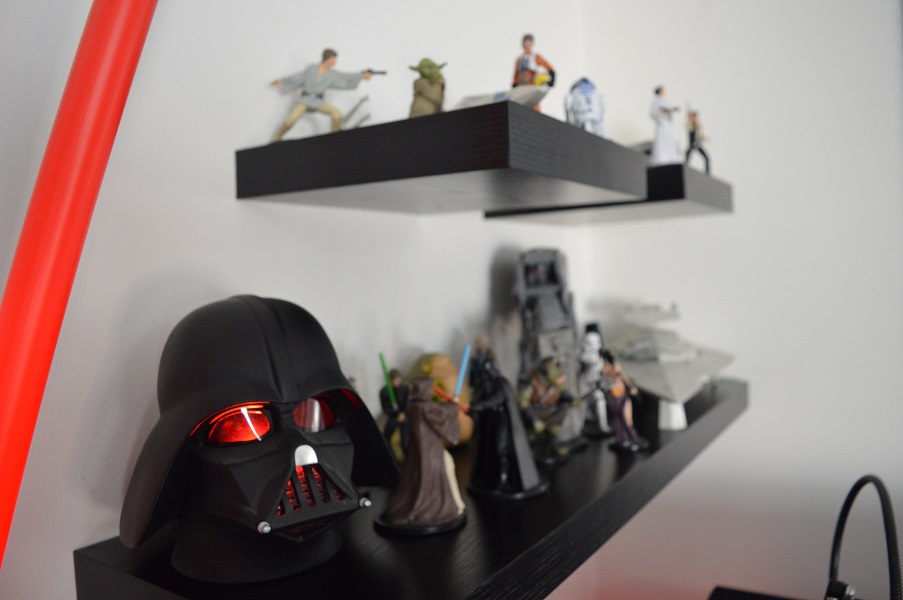 .
Can you remember what the very first piece of Star Wars memorabilia was and if so, when did you get your hands on it?
Liam – Darth Maul figure in 1999 (sadly this hasn't lasted to my 'Adult' Collection)
Chantelle – 1990s Star Wars Electronic Millennium Falcon (I think my Dad still may have this somewhere)
If you could take one Star Wars character to the pub, who would it be and why?
Han Solo – for the stories!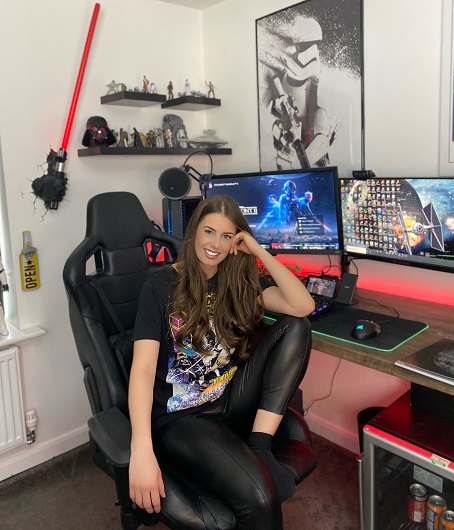 .
Can you remember the first time you ever watched a Star Wars film? If so, what was that like?
Liam – Star Wars: Phantom Menace (Episode 1) – in 1999 – Immersive!! I wanted to become a Jedi after that! I made my mum take me to HMV the following weekend to buy the original trilogy box set which I still have to this day.
Chantelle – Star Wars: 'A New Hope Episode IV'- around mid 90's – My dad is a huge Star Wars Fan and introduced me to it very early on! I remember dressing up as Princess Leia as a child at a fancy dress party!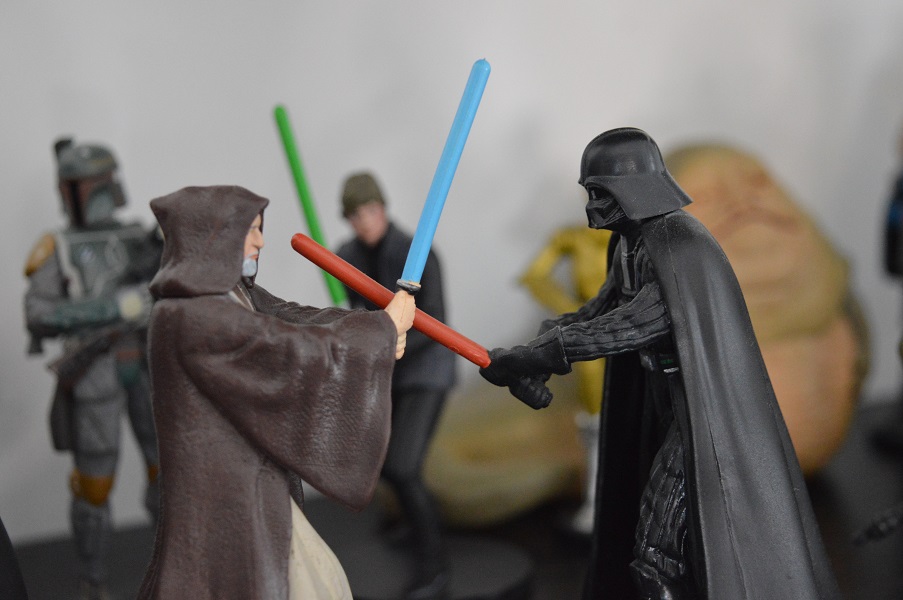 .
Is there one magical Star Wars item you would just love to add to your collection?
Lego Millenium Falcon!!! It's awesome!! (One day we will get it!!)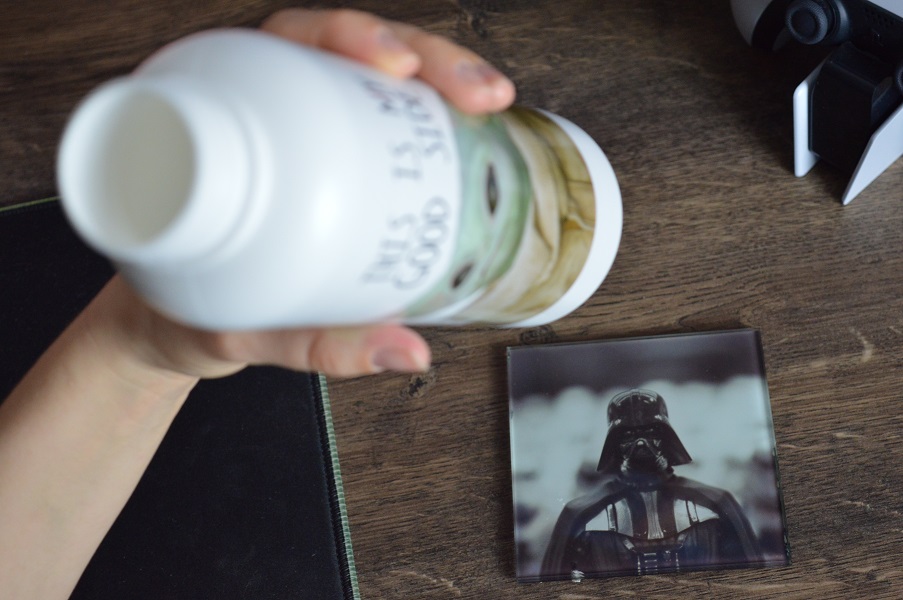 .
If you could only keep one thing from your entire collection and you had 10 seconds to decide… what would you keep and why?
*times 10 seconds* – Haynes Imperial Death Star Ownerswork shop book – it would keep me entertained for the longest amount of time.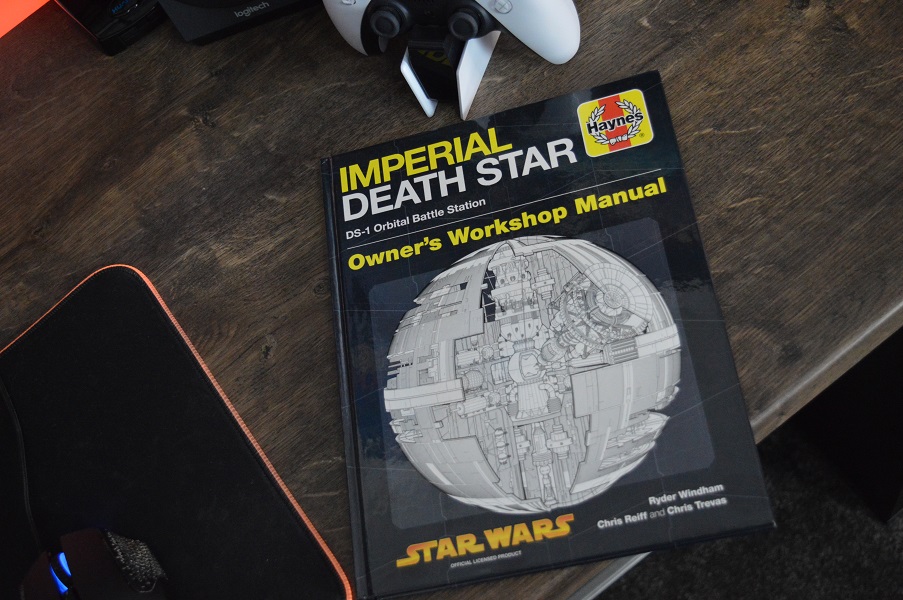 .
What impact do you think Disney has made on Star Wars and its fans?
We think this has allowed more Disney Fans to be exposed to the Star Wars Universe and be immersed into it all! Galaxy's Edge in Walt Disney World is another fantastic opportunity to see what the world of Star Wars is like (we cannot wait to go)! Disney has also added more humour to the movies!
.
Darth Maul Vs The Mandalorian, who would win?
Darth Maul!!
It's a lazy Sunday, snacks are ready, feet are up, which Star Wars film would you watch if you could only pick one?
Sounds like the perfect Sunday!! It's definitely… Rogue One – A Star Wars Story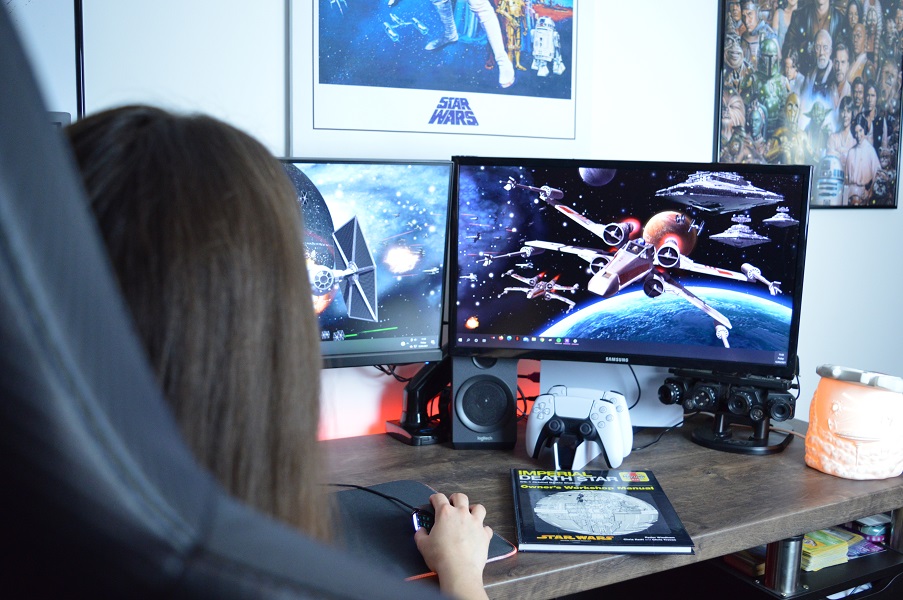 .
Where do you see your collection going from here? Are you always on the hunt for more things to enjoy?
The ultimate Goal…to collect all the lightsabers and display them on our wall!! Star Wars fan GOALS!!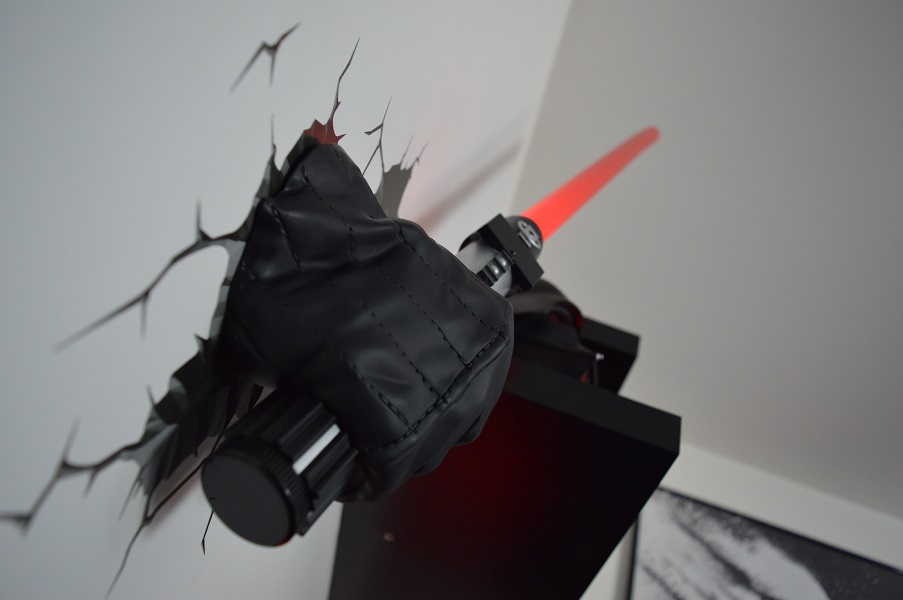 .
Finally and importantly… who shot first?
Han Solo (is this even a question? hehe)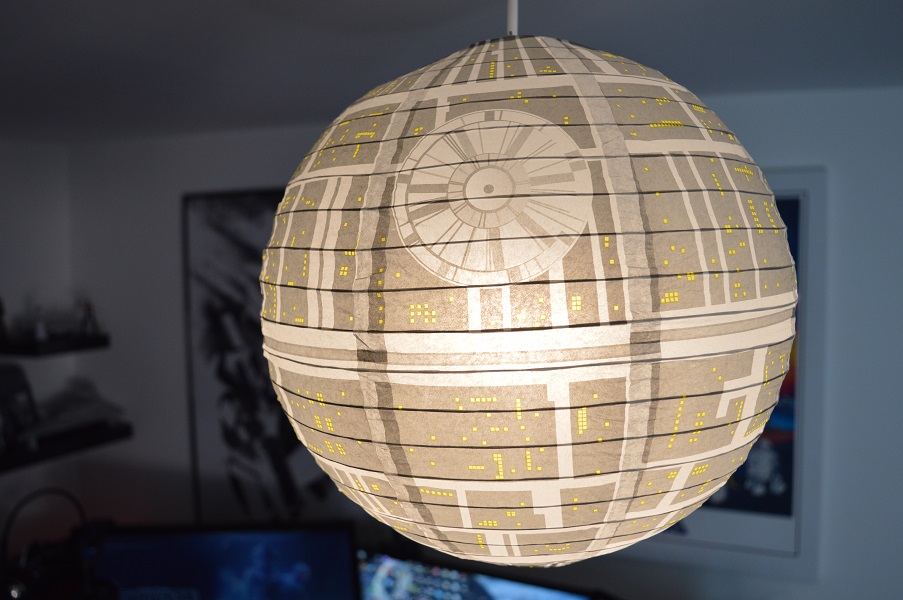 .
We'd like to say a HUGE thank you to Chantelle and Liam for chatting with us and sharing their Star Wars cave. So amazing to see people enjoying and sharing their passions and loved talking all things Star Wars.
To add to or even create your very own Star Wars cave, head over to the site and shop our ever-growing collection of Star Wars merchandise!