Calling all you Loungefly fans!
When it comes to Loungefly, we've ALWAYS got something special in the works and right now is no exception!
All you eagle-eyed collectors may have spotted some of the truly stunning Loungefly bags that have appeared in our coming soon section, if not, here's a quick look at what will be launching on the site this July so you're totally clued up and ready to fall in love!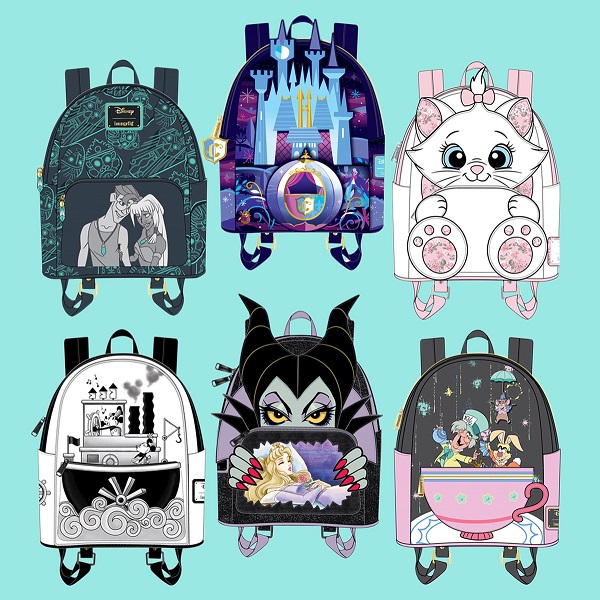 .
Absolutely making all our Disney bag dreams come true, we're so excited to be welcoming these breathtaking new designs into Europe. These bags include…

Loungefly Disney Cinderella Castle Series Mini Backpack
Loungefly Disney Villains Scene Maleficent Sleeping Beauty Mini Backpack
Loungefly Disney Alice In Wonderland A Very Merry Un-Birthday To You Mini Backpack
Loungefly Disney Steamboat Willie Music Cruise Mini Backpack
Loungefly Disney Atlantis 20th Anniversary Kida Milo Mini Backpack
Loungefly Disney The Aristocats Marie Floral Footsy Mini Backpack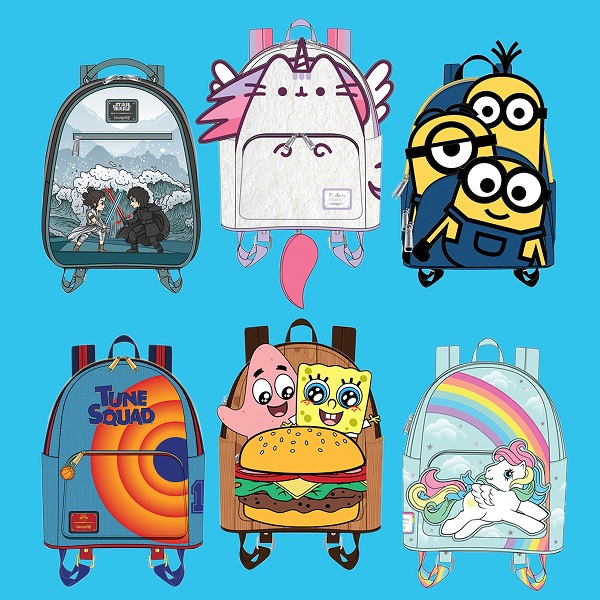 .
It's not only Disney getting the Loungefly treatment though, oh no, we'll also be bringing you heaps of designs featuring some of your other favourite characters, shows and brands!
Take a closer look at each design below for more details…
Loungefly My Little Pony Starshine Rainbow Mini Backpack
Loungefly Star Wars Kylo Rey Mixed Emotions Mini Backpack
Loungefly Despicable Me Minions Triple Minion Bello Mini Backpack
Loungefly Space Jam Tune Squad Bugs Mini Backpack
Loungefly SpongeBob SquarePants Krabby Patty Group Mini Backpack
Loungefly Pusheen Unicorn Plush Mini Backpack
Did we mention… these come with matching wallets available too? Oh yes!
Take a peep at our complete Loungefly July collection over on the site and add yourself to the waiting list to be one of the very first to know when they're available.