The one we've all been waiting for!
Celebrating the shows 25th anniversary… 27 years after the first episode (yeah, some delays did happen), all us Friends fans are being treated to a complete reunion of the incredible cast where they will be sharing their stories, memories, iconic moments working on the show and so much more.
Hitting our screens in the UK on the 27th of May, the show will be available on HBO and Sky One available via NOW TV.
So, what can you expect from this total gem of a show?
Reunion, not a new episode
The cast won't be taking back their former roles, however will be looking back at their favourite moments, stories and life outside of the show. Expect some table reads of old scenes though!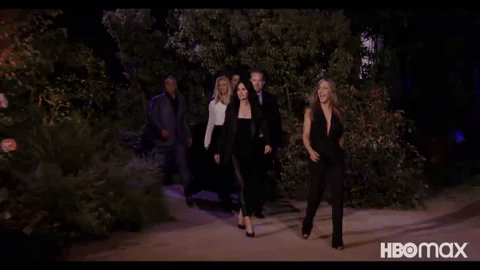 .
The apartments are back!
We all know so much of the magic of Friends is the iconic sets. At this point, we feel like we actually lived in Monica's apartment!
Recreated with incredible detail, we'll once again see the cast back in their old homes and up to their old tricks.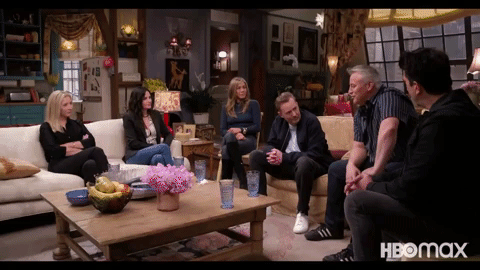 .
Special guests!

Just like the show back in the day, we'll be treated to some familiar faces that will surely get us all whooping once again…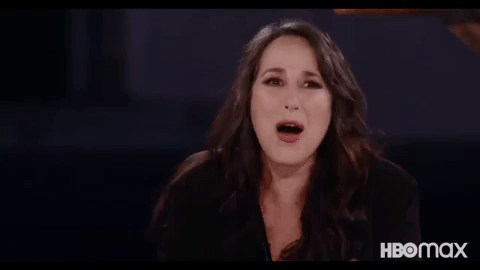 .
Are you ready to watch?
We don't know about you, but we've been waiting for this since 2004! Thankfully, we've been keeping ourselves busy with our ever-growing range of amazing Friends merchandise including Friends TV show gifts, and Friends TShirts.
Check out some of our faves to keep you going through your next Friends re-watch!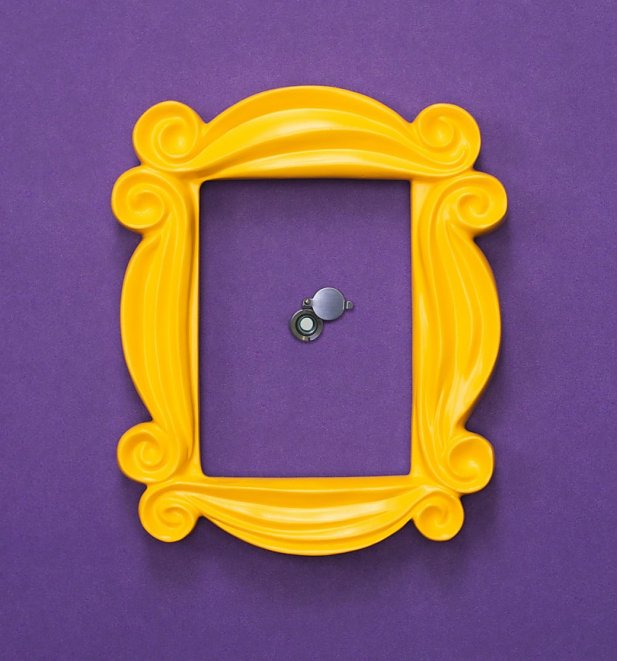 Picture this…a photo frame that looks almost EXACTLY like the one from your fave 90s sitcom! This super-fun Friends Peephole Photo Frame is inspired by the iconic frame hung on the door of Monica and Rachel's apartment and is set to add a slice of true Friends nostalgia to your home. Could this BE any cooler?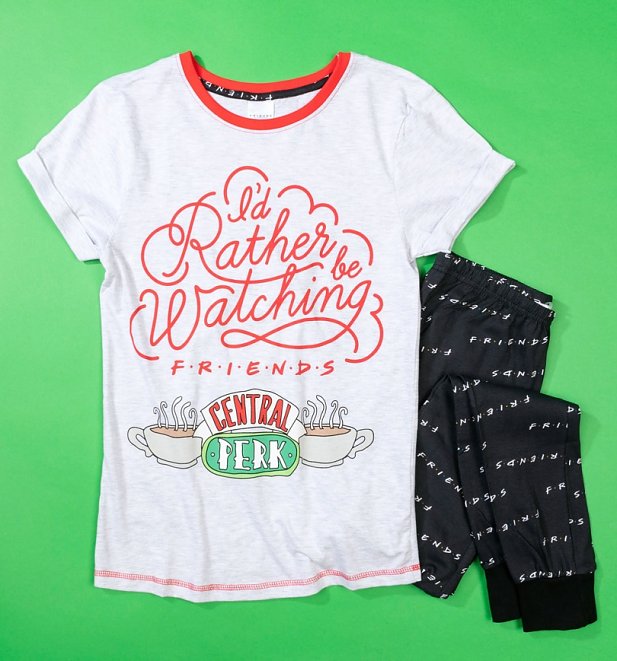 I'd Rather Be Watching Friends Pyjamas have hit the site and we couldn't BE any more excited (to go to bed!) Yes Friends fans – aka everyone – get ready to do a Chandler Bing-style dance when you get your hands on these. The top reads 'I'd rather be watching Friends' (duh!) making them perfect for hibernating in as you re-watch every single season for the millionth time.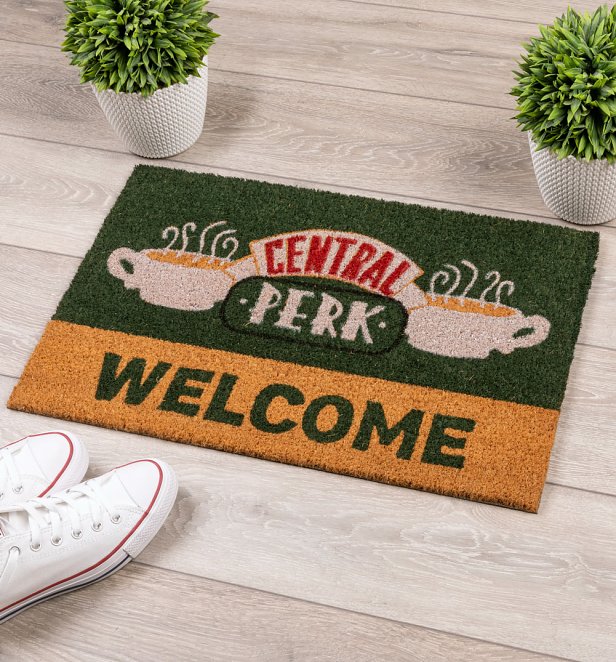 Come in, grab a coffee and relax in style with Gunther and the gang! Central Perk was the coolest spot to hang out in Friends, and while we cannot replicate the famous orange sofa – hopefully, this Central Perk Welcome Door Mat will bring some retro feelings flooding back.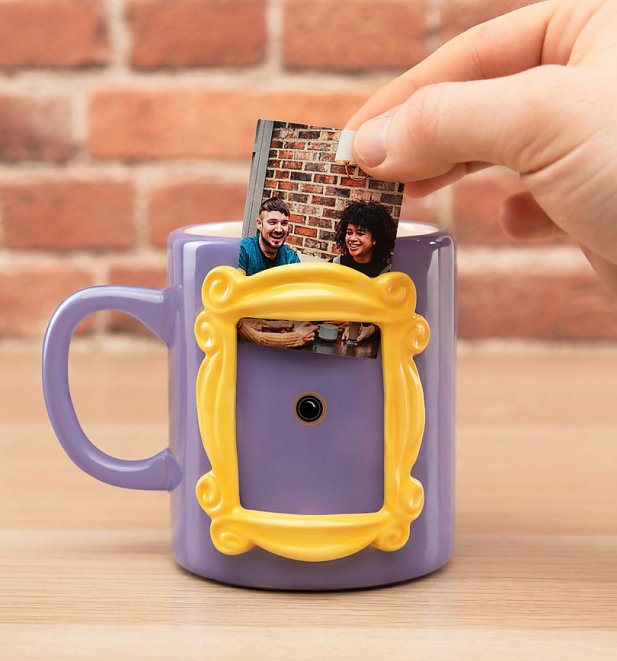 Revel in all those nostalgic 90s feels with this awesome Friends Picture Frame Mug. The purple mug comes with an iconic yellow picture frame feature, inspired by the very one which hangs on the back of Monica's apartment door. You can even pop your fave pic of your best buds inside the frame.
We hope you can tune in and enjoy this true Friends extravaganza! If you can, be sure to let us know what you think over on our Twitter, Instagram or Facebook! We'd love to know.