Digging into another weekend like an 80s size tin of chocolates (before everything shrunk), we're picking out our very favourite treats to feast on. Enjoy!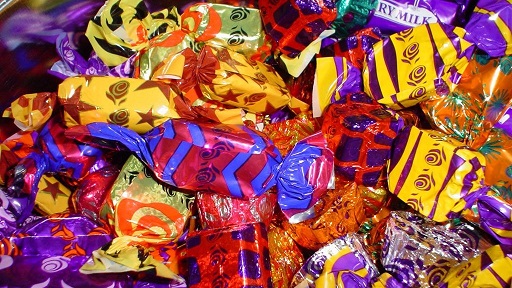 SATURDAY 8th May
Bee Movie (2007) Film4 2:55pm-4:55pm
A bee wearies of a life dedicated to producing honey and decides to leave his hive. During his foray into the wider world, he befriends a florist. However, when he realises what becomes of the honey his species toils so hard to make, he resolves to sue the entire human race for stealing from his fellow-creatures. Animated comedy, with the voices of Jerry Seinfeld, Renee Zellweger and Chris Rock.
Oliver! (1968) Sony Movies Classic 3:40pm-6:35pm
The Oscar-winning musical version of the stage play based on Charles Dickens' classic tale about a lonely workhouse orphan who ends up on the cold streets of London, where he falls under the wing of petty crook Fagin and his gang of young backstreet thieves. Featuring the iconic songs Food, Glorious Food, Consider Yourself, As Long as He Needs Me and You've Got to Pick a Pocket or Two. Starring Ron Moody, Mark Lester, Oliver Reed, Jack Wild, Harry Secombe, Shani Wallis and Leonard Rossiter.
Mr Bean's Holiday (2007) ITV2 5:25pm-7:15pm
The bumbling fool wins first prize in the church raffle – a trip to France and a video camera. His travels cause chaos as he disrupts a film shoot in Cannes, to the fury of its megalomaniac director, and is then accused of kidnapping a youngster. Comedy, starring Rowan Atkinson, Willem Dafoe, Emma de Caunes and Max Baldry.
Robin Hood (1990) Sony Movies 6:50pm-9:00pm
A Saxon nobleman is declared an outlaw for protecting a poacher from a cruel Norman knight. Hiding out in a forest, he recruits a group of bandits and leads them in a campaign against the corrupt Norman aristocracy, while also fighting to save his friend's niece from being forced into marriage. Adventure, starring Patrick Bergin and Uma Thurman.

Liar Liar (1997) ITV2 7:15pm-9:00pm
A lawyer whose underhand ploys to win cases leaves him little time to see his son discovers he is incapable of lying after the boy's birthday wish makes his dad tell only the truth. However, this causes a host of problems as the attorney tries to muddle his way through a high-profile divorce settlement. Comedy, with Jim Carrey, Maura Tierney, Justin Cooper, Jennifer Tilly and Cary Elwes.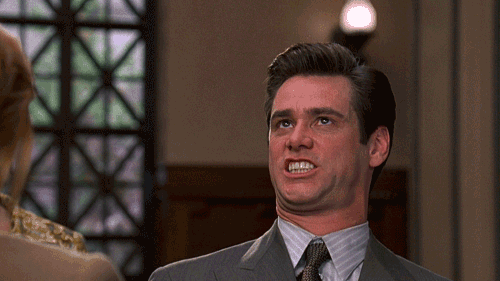 .
The Poseidon Adventure (1972) ITV4 7:10pm-9:30pm
A luxury cruise liner at sea on New Year's Eve is struck by a freak tidal wave, which leaves it capsized and several passengers and crew trapped. A rebellious priest realises the ship is sinking fast, and leads a band of survivors up through the vessel in search of a way to the surface. Disaster movie, starring Gene Hackman, Ernest Borgnine, Shelley Winters, Leslie Nielsen and Roddy McDowall.
Deadpool 2 (2018) Film4 9:00pm-11:20pm
The wisecracking anti-hero meets Russell, a gifted youngster pursued by a heavily armed cyborg from the future. With the aid of fellow mutant Domino and five less lucky teammates, they attempt to defeat the villainous Cable. An action-comedy, starring Ryan Reynolds, Josh Brolin, Julian Dennison and Zazie Beetz.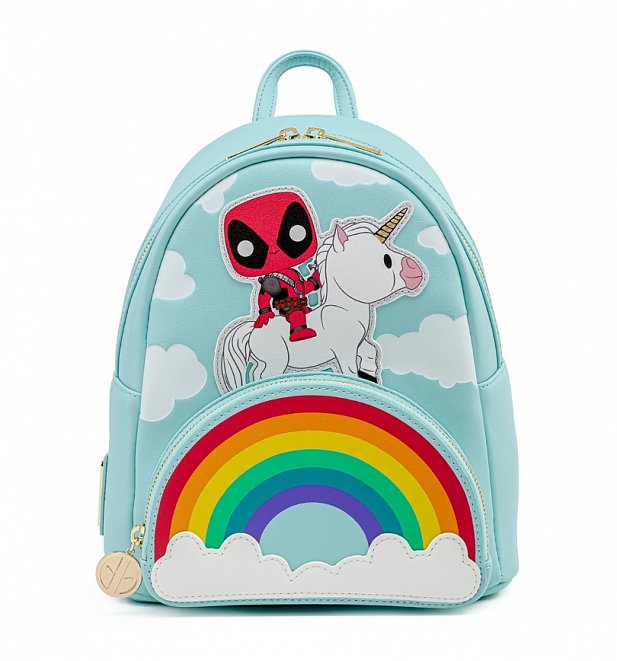 Cocktail (1988) 5STAR 10:00pm-12:10am
An ambitious bartender and his mentor become the talk of New York before their differences drive them apart. Relocating in Jamaica, the barman is torn between the waitress he loves and a wealthy older woman who can make his dreams of running his own establishment come true. Drama, starring Tom Cruise, Bryan Brown, Elisabeth Shue and Lisa Banes.
Sahara (1995) Sony Movies Action 11:10pm-1:20am
An American tank commander leads his crew back to Allied lines after the fall of Tobruk during the Second World War. Along the way, they pick up some stranded soldiers and discover an abandoned well in the desert. With the German army bearing down on them, he decides to fight for control of the valuable water source. Adventure remake, starring James Belushi and Simon Westaway.
First Blood (1982) ITV4 12:10am-2:15am
Vietnam veteran John Rambo is wrongfully arrested in a backwoods town and tested to the limits of his endurance by a brutal deputy. Rambo escapes from his cell and heads out to the woods, and with the forces of the law in hot pursuit he finally has the chance to fight them on his own terms. Action thriller, starring Sylvester Stallone, Brian Dennehy, Richard Crenna and David Caruso.
SUNDAY 9th May
The Next Karate Kid (1994) Sony Movies 2:35pm-4:45pm
Wise karate mentor Mr Miyagi meets the orphaned teenage granddaughter of a soldier who once saved his life. As well as guiding her through the trials of high school and her first romance, he takes her to a Zen monastery to hone her martial arts skills. Adventure sequel, starring Pat Morita, Hilary Swank, Michael Ironside and Constance Towers.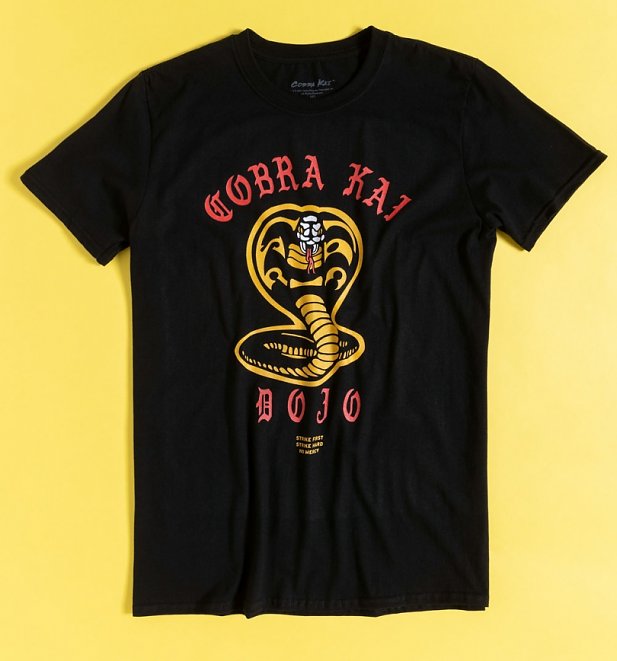 .
Masters of the Universe (1987) Film4 2:40pm-4:50pm
The heroic warrior He-Man sets out to bring an end to the evil Skeletor's reign of terror but is transported to Earth by a cosmic key, with his arch enemy's henchman in hot pursuit. Fantasy adventure, starring Dolph Lundgren, Frank Langella, Meg Foster and Billy Barty.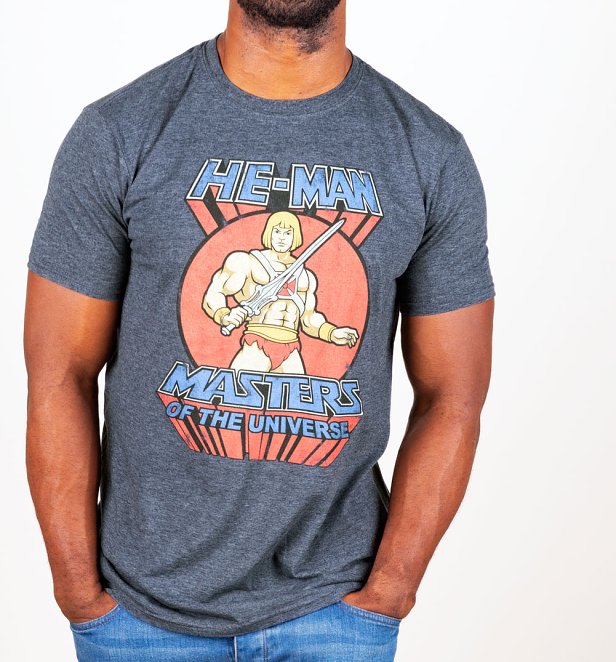 .
Babe: Pig in the City (1998) ITV 3:45pm-5:35pm
The pig and his farmyard pals take a trip to the big city, where their curiosity and love of adventure lands them in trouble, leaving the courageous Babe to find a way to save his chums from danger. Family comedy sequel, starring Magda Szubanski, Mickey Rooney and James Cromwell, and featuring the voice of Elizabeth Daily as Babe.
Captain Ron (1992) Sony Movies 4:45pm-6:50pm
An American businessman learns that his recently deceased uncle has left him a yacht moored in the Caribbean, and ill-advisedly puts his trust in a wayward one-eyed mariner to help him and his family sail the vessel back to Miami. Comedy adventure, starring Kurt Russell, Martin Short, Mary Kay Place and Benjamin Salisbury.
Catch Me If You Can (2002) BBC Two 4:45pm-7:00pm
The story of Frank Abagnale Jr, who found notoriety as a teenager conning and charming his way across America. Posing as a pilot, a doctor and a lawyer, Frank was able to fund an extravagant lifestyle while outwitting the FBI at every turn. Fact-based drama, starring Leonardo DiCaprio, Tom Hanks, Christopher Walken, Martin Sheen and James Brolin.
Father of the Bride (1991) Sony Movies 6:50pm-9:00pm
A doting dad is taken aback when his daughter announces she is getting married and is thrown into a whirlwind of increasingly complicated wedding plans, a struggle to live up to the expectations of his wealthy future in-laws and the sad realisation that his little girl has grown up. A remake of the 1950s comedy, with Steve Martin, Diane Keaton, Kimberly Williams and Martin Short.
Spectre (2015) ITV 8:00pm-10:45pm
James Bond goes rogue after receiving a cryptic message that sets him on the trail of a secretive criminal network. While his colleagues face a new threat closer to home, 007 embarks on a globetrotting journey in search of the elusive mastermind behind the syndicate – whom he discovers may have links to his own past and had involvement in previous events during some of Bond's most dangerous missions. Spy thriller, starring Daniel Craig, Christoph Waltz, Lea Seydoux, Ben Whishaw and Ralph Fiennes.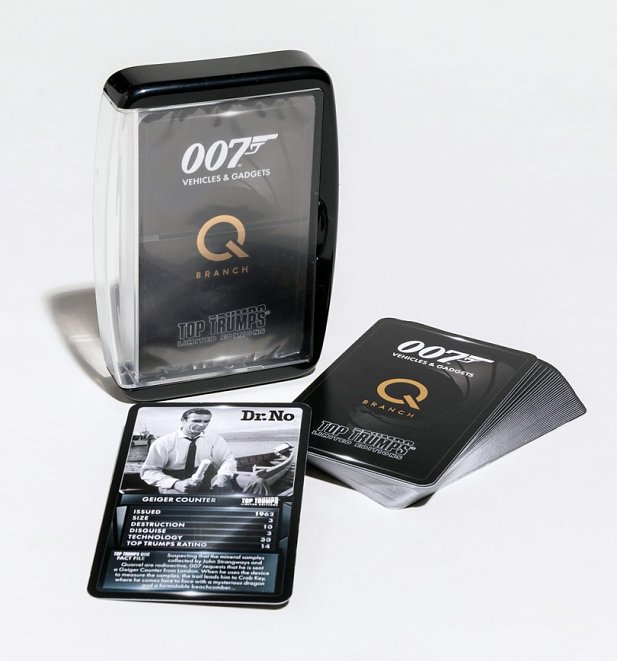 .
Scarface (1983) ITV4 11:15pm-2:50am
Small-time crook Tony Montana emigrates from Cuba to the US, determined to become rich and powerful. Admitted into the inner circle of a Miami drug lord, he ultimately takes over his boss's empire and even his wife. However, his paranoia and cocaine addiction begin to spiral out of control, while his enemies circle, waiting for the chance to bring him down. Gangster thriller remake, with Al Pacino, Michelle Pfeiffer and Robert Loggia.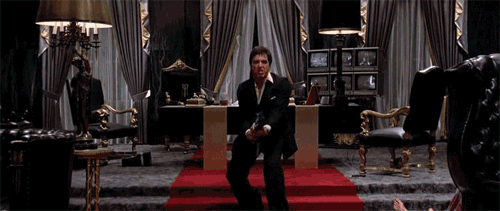 .
Whatever you're up to this weekend, remember that if you're boxing it up and putting it away, you probably don't need it at all.