Washing down on us like a giant rain cloud, we're totally drenched in action, story, comedy and oh so more thanks to our top movie picks heading our way this weekend!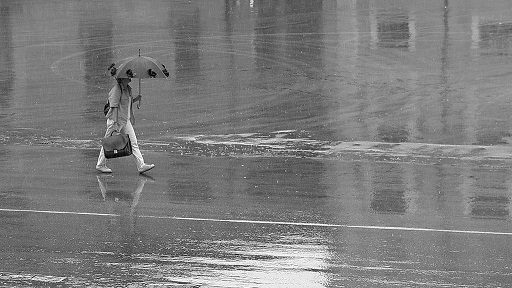 SATURDAY 22nd May
Fallout (1998) Sony Movies 1:00pm-2:55pm
Russian crew members hijack a joint East-West space shuttle and begin making demands, so a disillusioned US astronaut leads a last-ditch rescue mission to save the world. Sci-fi adventure, starring Daniel Baldwin, John Reilly and Frank Zagarino.
It Could Happen to You (1994) Sony Movies 5:00pm-8:05pm
A cop is unable to tip a waitress but instead promises to split the proceeds with her if he wins the lottery. However, his elation when he actually bags the jackpot quickly fades when his furious wife makes it plain she does not want him to honour the pledge. A romantic comedy, starring Nicolas Cage, Bridget Fonda, Rosie Perez and Isaac Hayes.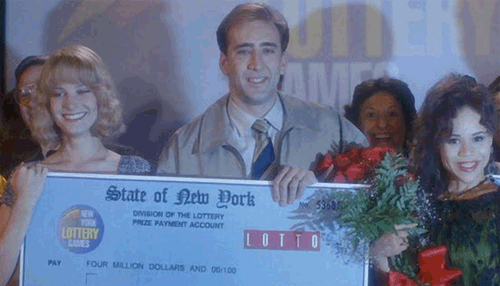 .

Never Say Never Again (1983) ITV4 8:00pm-10:45pm
James Bond investigates the hijacking of two American nuclear warheads and tracks the stolen missiles to the Bahamas, where a sinister millionaire working for criminal organisation Spectre is planning to hold the world to ransom. Action-adventure, starring Sean Connery, Klaus Maria Brandauer, Kim Basinger, Max von Sydow and Barbara Carrera.
Terminator Genisys (2015) E4 9:00pm-11:25pm
A soldier fighting in a post-apocalyptic war against living machines is sent back in time to prevent an attempt to change the past – but when he arrives, he finds that history has been changed beyond recognition – and that a plot is being hatched by an unexpected enemy to destroy the future of the human race. Sci-fi adventure sequel, starring Arnold Schwarzenegger and Emilia Clarke.
The Witches of Eastwick (1987) BBC One 10:45pm-12:40am
Three single women dabble in magic to conjure up the perfect lover, and unintentionally summon Satan himself, who seduces them one by one. They come to realise the danger the lecherous devil presents and decide to end their relationships, but the infernal rogue does not take kindly to rejection. Fantasy comedy based on John Updike's novel, with Jack Nicholson, Cher, Michelle Pfeiffer and Susan Sarandon.
Last Action Hero (1993) Film4 10:45pm-1:20am
A boy watching an action movie is transported into the film by a magic ticket and meets its hero figure, who refuses to believe he is a fictional character. Matters take a turn for the worse when the screen villain gets hold of the ticket and crosses over into the real world – where bad guys can win. A comedy adventure, starring Arnold Schwarzenegger, Austin O'Brien, Charles Dance, F Murray Abraham and Anthony Quinn.
SUNDAY 23rd May
Vice Versa (1988) Sony Movies 2:25pm-4:20pm
A department store executive returns from a trip to Thailand in possession of a mysterious artefact that causes him to change places with his 11-year-old son. While the horrified father struggles to cope with a world of teachers and school bullies, the youngster is revelling in the perks of being a grown-up. Fantasy comedy, starring Judge Reinhold, Fred Savage, Swoosie Kurtz and Corinne Bohrer.
Casper (1995) ITV2 3:15pm-5:20pm
A paranormal expert moves into a haunted house where his daughter befriends the amiable ghost of a young boy – but things start to go awry when three smelly spooks and two dastardly crooks try to chase the new residents away. Family comedy, starring Christina Ricci, Bill Pullman, Eric Idle, Cathy Moriarty and featuring the voice of Malachi Pearson.
Transformers: Revenge of the Fallen (2009) Film4 3:25pm-6:20pm
The war between the shape-shifting robots erupts once again, as the first of the evil Decepticons leads an attack on Earth to locate an ancient planet-destroying machine. Hapless teenager Sam Witwicky is caught in the middle of the ensuing conflict as he holds the key to discovering the location of the device. Sci-fi adventure sequel, starring Shia LaBeouf and Megan Fox.
.
Toys (1992) Sony Movies 4:20pm-6:45pm
A dying toy-maker leaves the company to his brother, a power-mad general, who turns the friendly family factory over to the production of weapons. It falls to the general's zany nephew and his equally childlike sister to stand up for their father's benign worldview. Comedy, starring Robin Williams, Michael Gambon, Joan Cusack and Donald O'Connor.
Jurassic World (2015) ITV 4:15pm-6:30pm
Decades on from the creation of Jurassic Park, a fully operational attraction filled with genetically engineered dinosaurs has been opened on the island. In need of a new attraction, the company behind the park creates an entirely new species – only for it to escape and terrorise the tourists. An action-adventure sequel, starring Chris Pratt and Bryce Dallas Howard.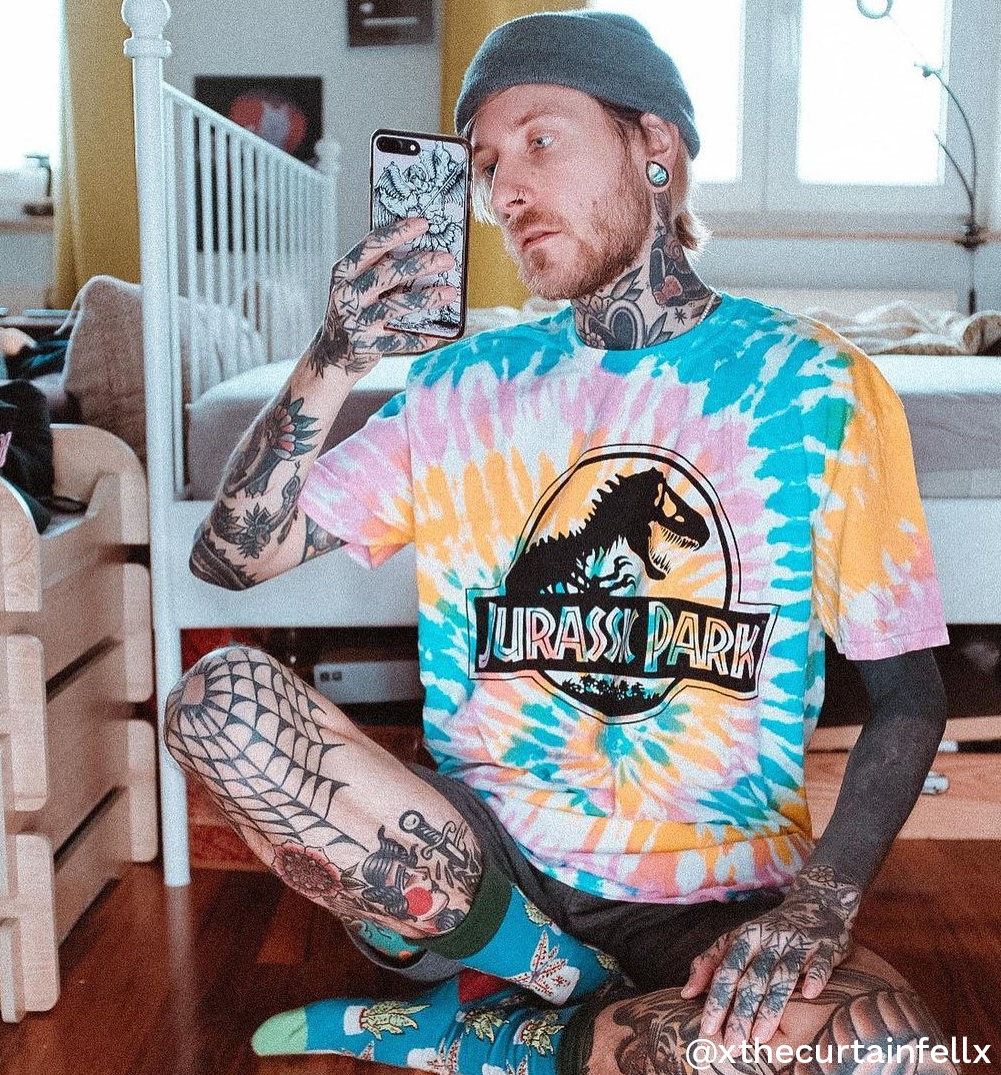 .
Star Trek (2009) Film4 6:20pm-8:50pm
The trainee crew members of the starship Enterprise embark on their maiden flight, which pits them against a Romulan commander from the future who is planning horrific revenge on those he blames for a tragedy in his own time. Sci-fi adventure based on the original TV series, starring Chris Pine, Zachary Quinto, Eric Bana, Zoe Saldana and Leonard Nimoy.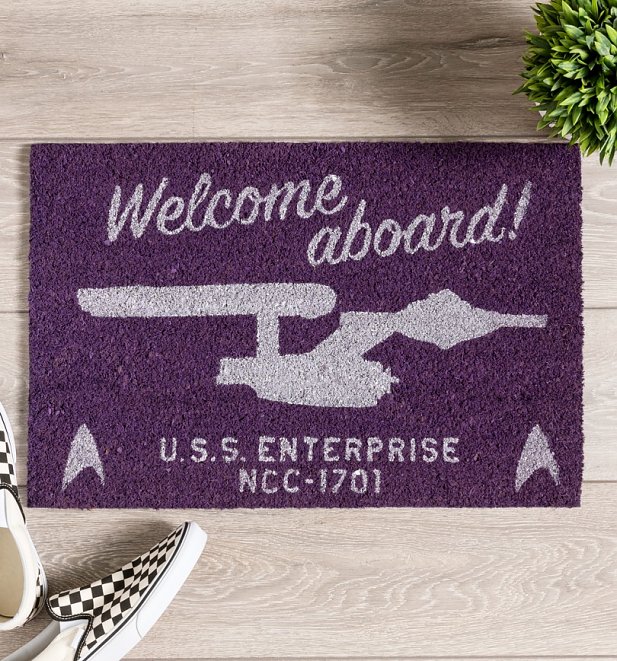 .
The Karate Kid Part III (1989) Sony Movies 6:45pm-9:00pm
The teenage martial arts expert becomes obsessed with defending his championship title, but wise mentor Mr Miyagi is not prepared to help him fight for such a shallow goal. Seeking someone else to help guide his career, he falls under the influence of a crooked trainer – who is secretly plotting his downfall with the help of an old adversary. Adventure sequel, starring Ralph Macchio and Pat Morita.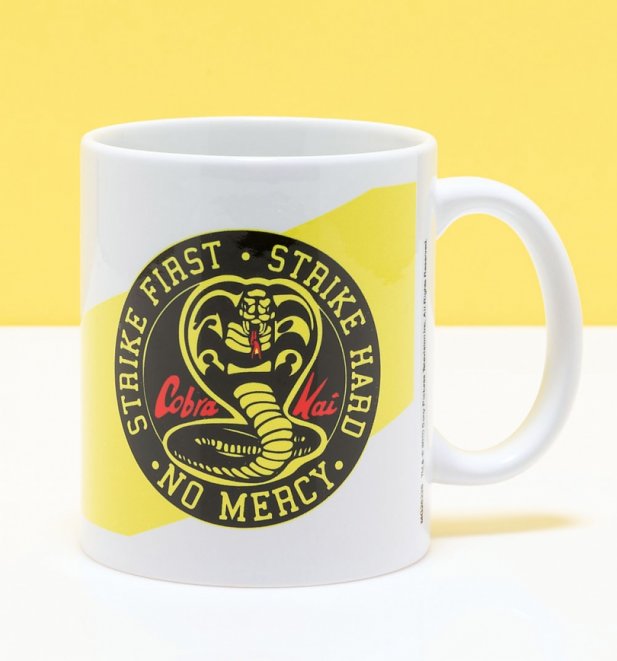 .
Twister (1996) 5STAR 6:50pm-9:00pm
A storm-chaser and her estranged husband are brought together in a joint project to monitor the path of an oncoming tornado – but the pair face a race against the clock as a rival government-backed group with hi-tech resources tries to beat them to it. Action thriller, starring Helen Hunt, Bill Paxton, Cary Elwes, Jami Gertz and Philip Seymour Hoffman.
Face/Off (1997) ITV 10:50pm-1:10am
FBI agent Sean Archer captures terrorist Castor Troy, the man who killed his son. While Troy is in a coma, Archer has the crook's face surgically grafted onto his own so he can go undercover and locate a bomb planted somewhere in Los Angeles. But then Troy regains consciousness – and in turn, takes on Archer's identity. John Woo's action thriller, starring Nicolas Cage, John Travolta, Joan Allen, Gina Gershon and Dominique Swain.
Whatever you're up to this weekend, remember… it's always better with music.