This week marks the first-ever episode of Rainbow Brite which aired all the way back in 1984 and we're celebrating the best way we know how, with new merch of course!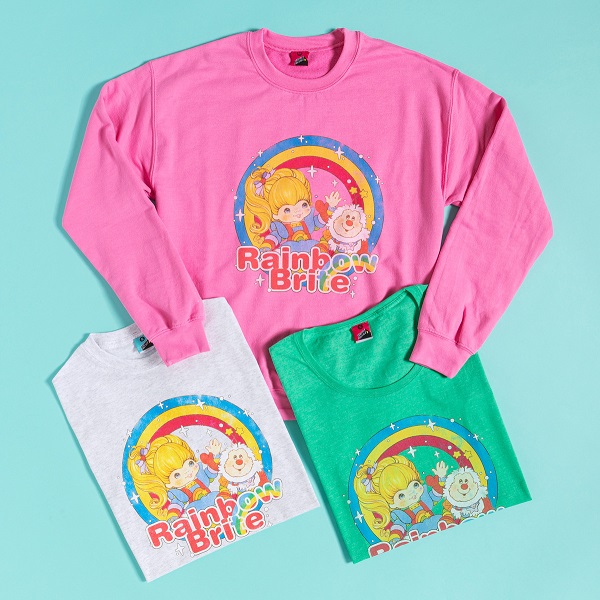 Bring a little sunshine and a LOT of retro cartoon appreciation into your life with this gorgeous print from the Hallmark archives which comes on our fitted and unisex tee alongside the most perfect pink sweater.
Celebrate all things brite and beautiful with our fabulous Rainbow Brite Green Marl Scoop Neck T-Shirt. The vintage artwork looks amazing on our bright green scoop neck tee and we've given it a distressed finish for that authentic retro vibe. The perfect way to bring colour to your world, this ultra kitsch buy is the perfect treat for anyone who would rather be in Rainbow Land!

The beloved 80s character is back to save your wardrobe from drabness courtesy of this killer Rainbow Brite Pink Sweater. Created in collaboration with Hallmark, it features an archive print of Rainbow Brite and Sprite in all their old school glory. Guaranteed to colour your world.
Want more star-sprinkled memories? Click to check out our complete collection for the perfect way to take yourself right to the end of the rainbow in style, just like these fellow fans!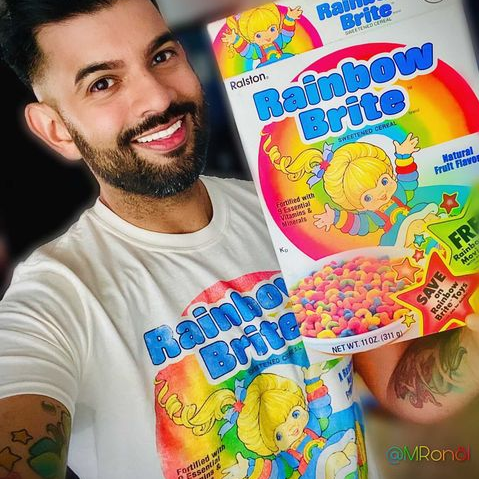 Wake up to rainbows with your very own Rainbow Brite Cereal T-Shirt inspired by sugary memories of the iconic 80's cereal! Intentionally distressed for those essential vintage vibes, this is the ultimate throwback tee for any eighties kid.
@mron81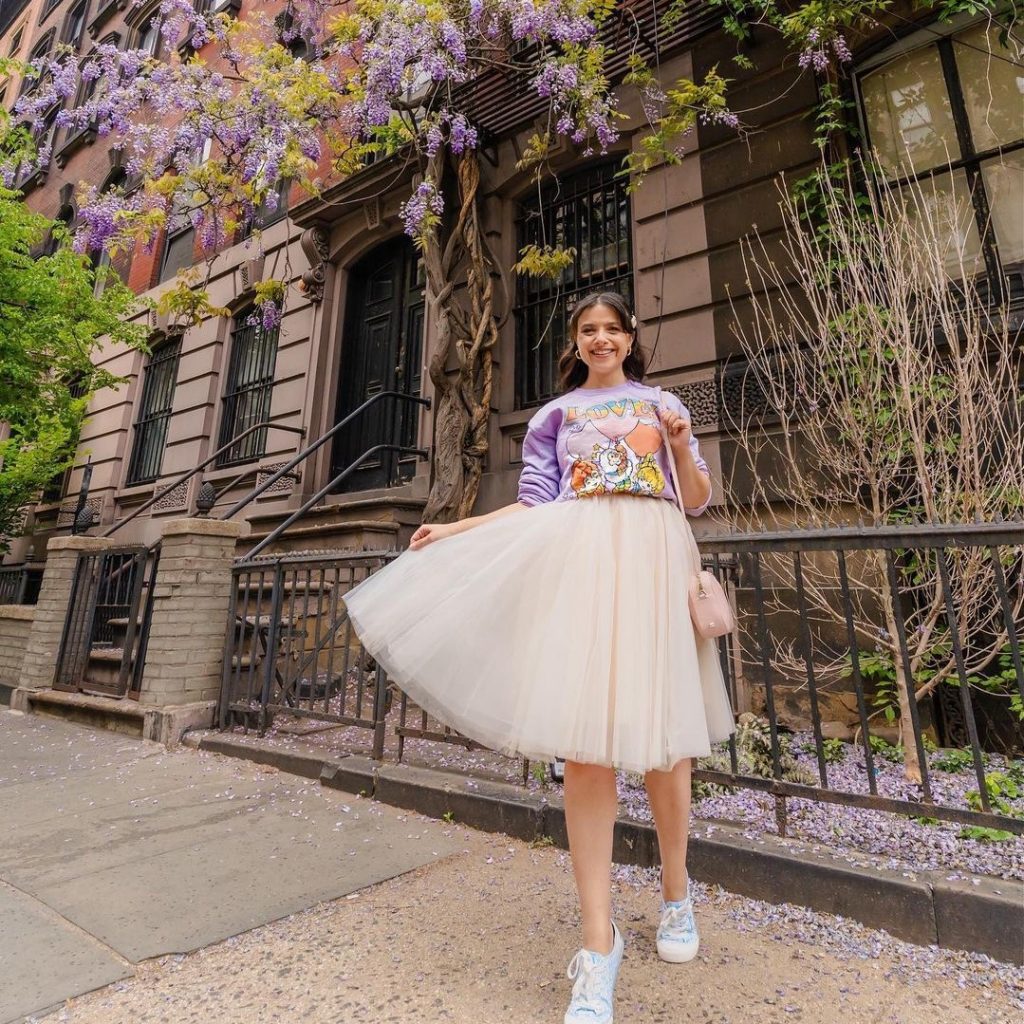 What's not to love about our loose-fitting, retro Rainbow Brite Love Orchid Sweater with a cheery design? This dreamy creation looks like an amazing thrift shop find, perfect tucked into a pair of mom jeans or worn over leggings for a cosy, vintage look.
@fashiontravelrepeat