Pop the bottle and fill the glass! It's another action-packed retro movie weekend right here and we're topping you up with all the right levels of action, comedy, romance and of course… nostalgia! Tuen in to catch some of our top movie picks heading your way.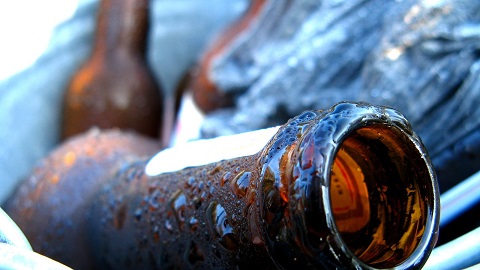 SATURDAY 12th June
My Stepmother Is an Alien (1988) GREAT! movies classic 9:40am-11:40am
A widowed scientist's space research draws him into a romance with a shapely alien who has come to Earth on a vitally important mission. However, the boffin's daughter suspects there is something not quite right with their relationship. Sci-fi comedy, starring Dan Aykroyd, Kim Basinger and Jon Lovitz and featuring early appearances by Alyson Hannigan, Juliette Lewis and Seth Green.
Edward Scissorhands (1990) Film4 12:45pm-2:50pm
A reclusive genius creates a boy but dies before completing him, leaving his brainchild with scissor-like blades in place of hands. A kindly woman from a nearby suburb takes pity on the lonely figure and welcomes him into her home. He quickly becomes a hit in the neighbourhood – but then his new friends start to turn against him. Tim Burton's fantasy, starring Johnny Depp, Winona Ryder, Dianne Wiest and Vincent Price.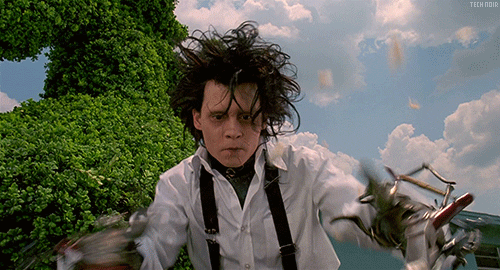 .
The Karate Kid (1984) GREAT! movies 2:00pm-4:25pm
A teenager at a new school befriends a pretty girl, but her ex-boyfriend is jealous and attacks him. During one particularly bad fight, a wise old caretaker intervenes and defeats the youngster's assailants using his martial art skills. He goes on to mentor the boy and teaches him karate so he can face his enemies in a tournament. Drama, with Ralph Macchio, Pat Morita and Elisabeth Shue.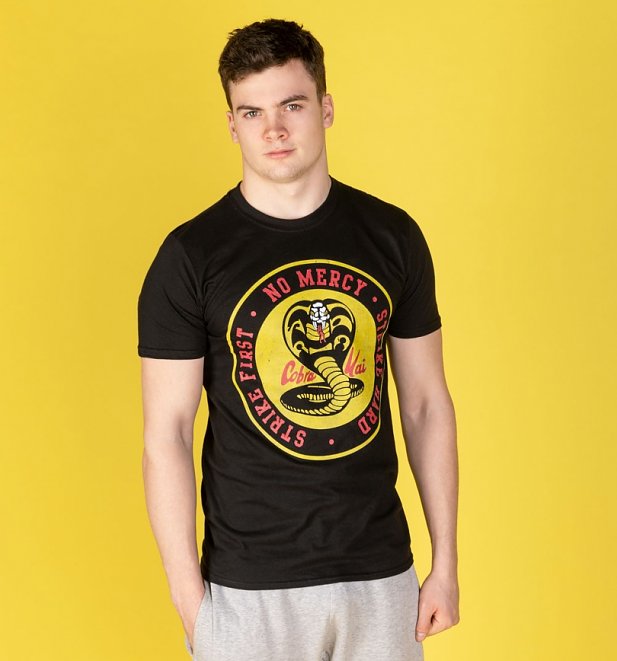 .
The Karate Kid Part II (1986) GREAT! movies 4:25pm-6:40pm
High-kicking teenager Daniel accompanies his venerable mentor Mr Miyagi when he returns to the Japanese province of Okinawa to visit his dying father. However, an old rival of Miyagi's is waiting for them, while Daniel is drawn into a vicious conflict with their enemy's own karate protege. Martial arts sequel, starring Ralph Macchio, Pat Morita and Yuji Okumoto.
Matilda (1996) 5STAR 4:50pm-6:55pm
A gifted youngster is packed off by her selfish parents to the prison-like Crunchem Hall School. Once there, she befriends a sweet-natured teacher who convinces her that not all grown-ups are bad – and urges her to use her special powers to turn the tables on the nasty headmistress. Fantasy comedy, adapted from the children's book by Roald Dahl, with Mara Wilson, Pam Ferris, Embeth Davidtz, Rhea Perlman and Danny DeVito, who also directed.
Vertical Limit (2000) GREAT! movies 6:40pm-9:00pm
A wildlife photographer is forced to master his fears and the elements as he leads an expedition to climb K2, the world's second-highest mountain, on a desperate mission to rescue his estranged sister and her fellow mountaineers, who have fallen into a crevasse. Action-adventure, starring Chris O'Donnell, Bill Paxton, Scott Glenn and Robin Tunney.
Evolution (2001) Film4 6:55pm-9:00pm
Two science teachers investigate a mysterious meteor and discover it is oozing a strange fluid containing millions of minuscule but rapidly evolving organisms – which start to turn into terrifying alien monsters with a taste for human flesh. Sci-fi comedy, starring David Duchovny, Orlando Jones, Julianne Moore, Seann William Scott, Dan Aykroyd and Ted Levine.
Teenage Mutant Ninja Turtles (2014) E4 7:00pm-9:00pm
A reporter discovers four humanoid amphibians who live in the sewers of New York, and use their martial arts skills to fight crime. She helps them as they face their toughest challenge yet – defeating a sinister criminal organisation that seems to have power over the entire city. Fantasy adventure, starring Megan Fox and William Fichtner, with the voice of Johnny Knoxville.
Teenage Mutant Ninja Turtles T-Shirts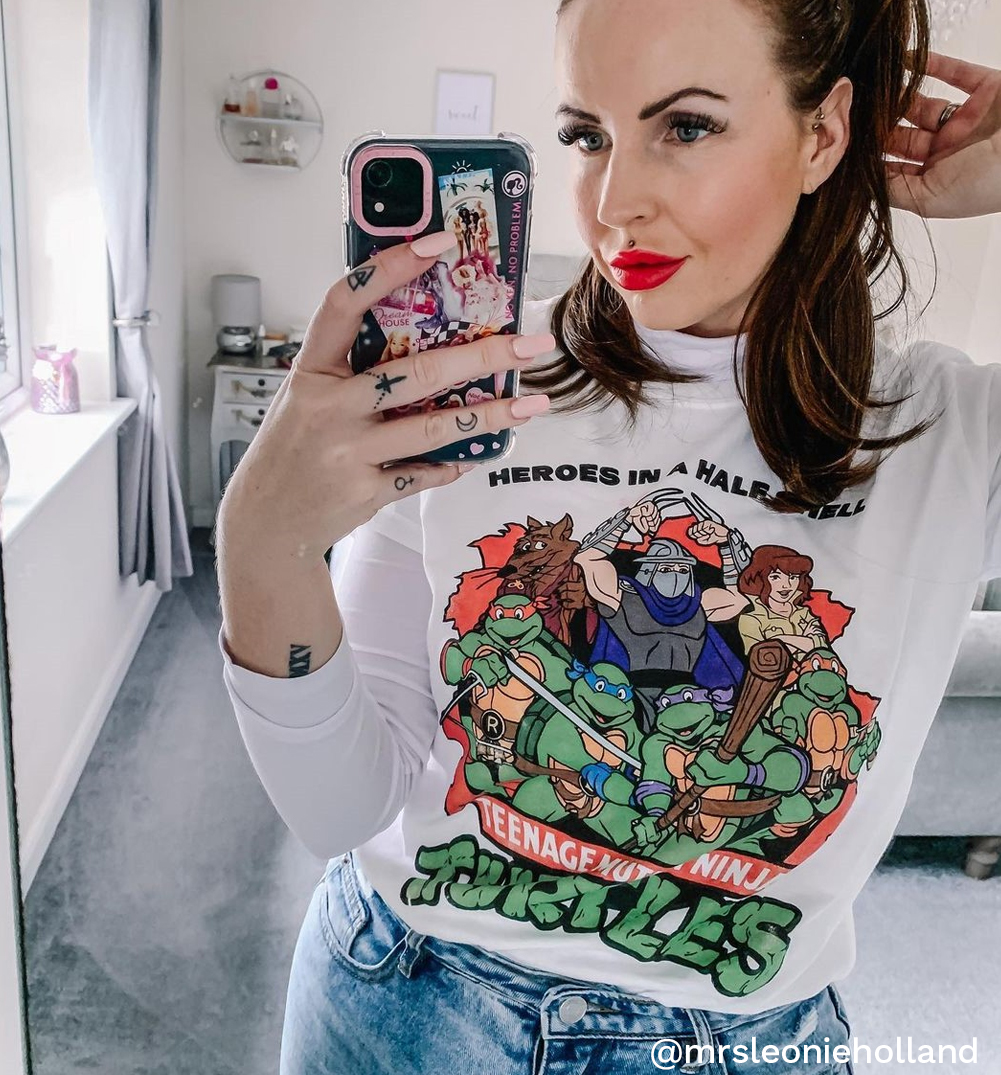 .
The Bodyguard (1992) Channel 59:00pm-11:40pm
Rachel Marron, a famous singer and actress is subjected to death threats by an obsessive fan and persuaded to hire a former secret service agent as her bodyguard. However, neither she or her new minder realise the effect they are about to have on each other's lives. Romantic thriller directed by Mick Jackson, starring Kevin Costner, Whitney Houston, Gary Kemp and Bill Cobbs.
The Greatest Showman (2017) Film4 9:00pm-11:05pm
After losing his job as a bank clerk, PT Barnum creates and develops his circus in New York in the mid-1800s with the help of playwright Phillip Carlyle and an adopted family of entertainers shunned by society. A musical drama, starring Hugh Jackman, Zac Efron, Michelle Williams, Rebecca Ferguson and Zendaya.
Notting Hill (1999) ITV 10:35pm-12:50am
A recently divorced bookshop owner finds love with a glamorous Hollywood film star, but ends up the focus of unwanted media interest – which makes maintaining a relationship a tricky proposition. A romantic comedy written by Richard Curtis, starring Hugh Grant, Julia Roberts, Rhys Ifans, Emma Chambers, James Dreyfus and Gina McKee.
X-Men Origins: Wolverine (2009) Film4 11:05pm-1:10am
Years before he joins the superhero team, mutant Logan is a member of a top-secret military unit, but quits because he cannot justify his squad's brutal methods. However, when the woman he loves is murdered by his psychotic brother, Logan returns to his old enemies for help in seeking revenge – and is offered the chance to become indestructible. Superhero adventure prequel, starring Hugh Jackman and Liev Schreiber.
SUNDAY 13th June
The Man Who Would Be King (1975) Film4 11:00am-1:50pm
Two British soldiers in 19th-century India travel to an unexplored land, where one of them fools the natives into believing he is a god. However, his growing delusions of grandeur put him at loggerheads with his comrade-in-arms. Adventure-based on the Rudyard Kipling story, directed by John Huston, starring Sean Connery, Michael Caine, Saeed Jaffrey, Christopher Plummer and Shakira Caine.
WarGames (1983) Film4 1:50pm-4:15pm
A teenager hacks into a top-secret military supercomputer, which challenges him to what he thinks is a game. However, the machine has complete control of the US nuclear arsenal, and the youngster's actions are unwittingly pushing the world to the brink of war. Thriller, starring Matthew Broderick, Ally Sheedy, Dabney Coleman and John Wood.
Dirty Dancing (1987) GREAT! movies 2:00pm-4:00pm
A dance instructor at a 1960s resort hotel fears his career will be jeopardised when his regular partner is forced to pull out of an important show in which they are due to perform. Luckily, a naive teenager is happy to step in, and is treated to a whirlwind holiday education in life, love and expressing herself. Romantic drama, with Patrick Swayze, Jennifer Grey and Jerry Orbach.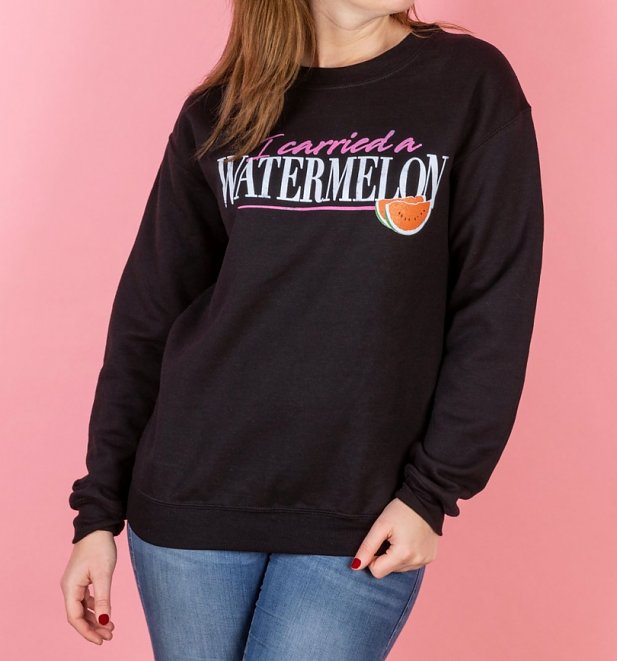 .
Cocoon (1985) 5STAR 2:05pm-4:30pm
The elderly residents of a retirement home treat themselves to an occasional dip in the pool at an abandoned house. It turns out that friendly aliens in human form are using the place to restore dormant members of their species – and energy from their cocoons is giving the old-timers a new lease of life. Ron Howard's sci-fi drama, with Wilford Brimley, Jessica Tandy, Hume Cronyn, Don Ameche and Steve Guttenberg.
Jurassic Park (1993) GREAT! movies 4:00pm-6:35pm
Scientists are given a sneak preview of a safari park inhabited by genetically engineered dinosaurs created by an eccentric tycoon. However, it all goes wrong when a greedy employee sabotages the security systems, allowing the prehistoric beasts to roam free and hunt the visitors. Steven Spielberg's action-adventure, starring Sam Neill, Laura Dern, Jeff Goldblum, Richard Attenborough and Samuel L Jackson.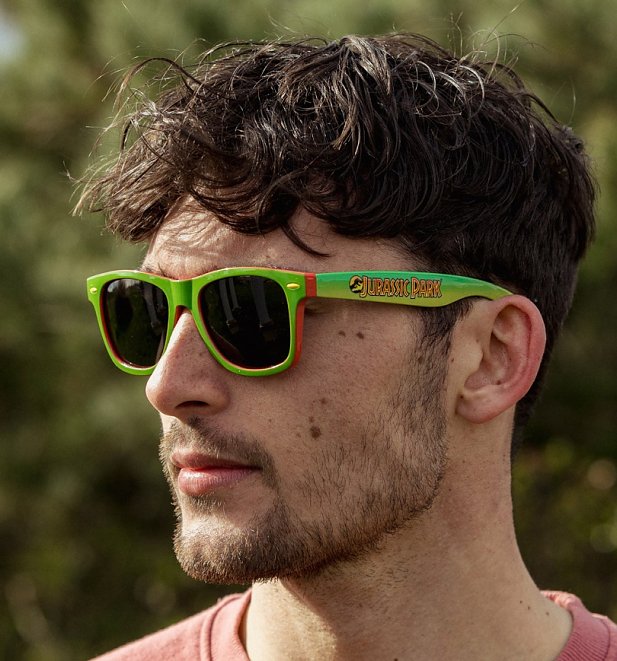 .
Chitty Chitty Bang Bang (1968) 5STAR 5:35pm-7:25pm
Eccentric inventor Caractacus Potts rescues an old car from the scrap heap, only to discover it has magical, gravity-defying powers. Meanwhile, Baron Bomburst, the blundering ruler of Vulgaria, will do anything to get his greedy hands on it. Children's musical adventure, based on the book by Ian Fleming, starring Dick Van Dyke, Lionel Jeffries, Sally Ann Howes, Gert Frobe, Benny Hill and James Robertson Justice.
The Full Monty (1997) Channel 5 9:00pm-10:50pm
Six unemployed men from Sheffield decide to become strippers for one night only in a bid to raise extra money. However, with no dancing experience and far from perfect physiques, the men rely on the unique selling point of complete nudity to impress the punters. Comedy, starring Robert Carlyle, Mark Addy, Tom Wilkinson, Hugo Speer and Paul Barber.
Die Hard 2 (1990) ITV4 10:15pm-12:50am
Tough cop John McClane arrives at an airport to pick up his wife but finds himself plunged into a bloody life-or-death struggle. He must battle terrorists who have seized control of the terminal as part of a campaign to secure the release of a convicted drug baron. Action thriller sequel, starring Bruce Willis, Bonnie Bedelia, William Sadler, Franco Nero and William Atherton.
Whatever you're up to this weekend, don't stop until you reach the top.