It's totally reasonable to have 'bedtime' listed as one of your favourite hobbies… right? Getting to cosy up in your favourite Disney pyjamas, settle in under the duvet or on the sofa and just unwind… you can't beat it!
We're making your time to unwind a little more magical with our stunning new collection of women's Disney pyjamas including shortie styles for the warmer months. Take a look at some of our latest styles for the perfect touch for any night in.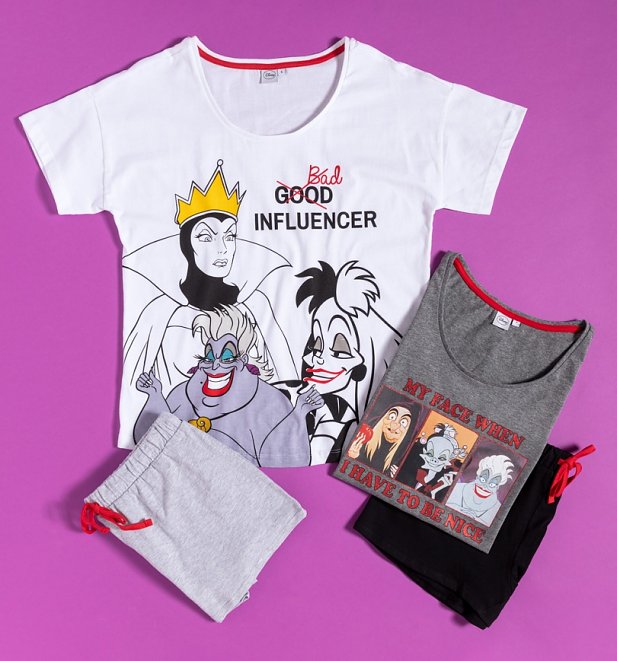 Even bad girls need their shut-eye! Featuring the mighty Evil Queen, Cruella de Vil and Ursula, these stunning Disney Villains Set of Two Shortie Pyjamas come with the slogan's 'Bad Influencer' and 'My face when I have to be nice'.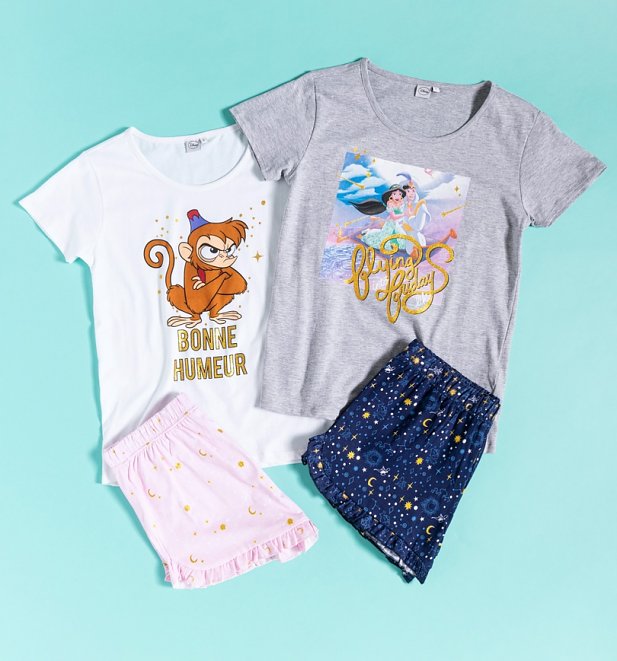 A magical pair of PJs is needed for a magical night's sleep. These shining, shimmering, splendid, Disney Aladdin Set of Two Shortie Pyjamas feature Abu along with a French 'Bonne Humeur' (good mood) slogan and a fun 'Flying into Friday like…' design. A dreamy bedtime treat for any fan of this totally classic Disney movie.
We LOVE this adorable Bambi Set of Two Strappy Shortie Pyjamas. A 'fawn'tastic tribute to a total Disney classic, Bambi, these summery PJs come with sweet Bambi and Thumper sketch designs. The perfect way to show some love for this 1942 icon!
Don't forget, you can grab all these stunning new designs and more in our complete collection of Disney Pyjamas for adults on the site!