A king with no heirs, a long-forgotten magical stone, a madcap wizard and a 12-year-old boy unknowingly fulfilling a prophecy… sounds like the stuff of Disney magic right?
Packed with nostalgic feels a-plenty, show your appreciation for the often underrated but utterly beloved Disney classic with our official The Sword and The Stone clothing!
A TruffleShuffle exclusive, these totally vintage beauties re-create the classic movie poster so you can spread a little bit of movie magic with every wear.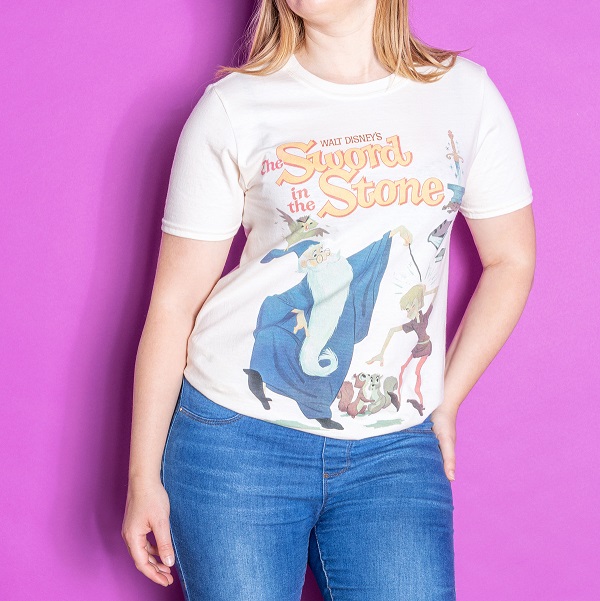 .
Get all the old school Disney feels with this stunning The Sword In The Stone T-Shirt on our natural ecru unisex fit style.
.
Because it's not always sunshine and rainbows, you can add a little Disney magic to even the dullest of days with our The Sword In The Stone Sweater. Featured on our grey marl sweater, this is as soft and cosy as it is cool.
We're so excited to have these exclusive designs available on the site right now and we know you'll love having them in your collection too.
Spread some totally nostalgic Disney vibes with our stunning new The Sword In The Stone designs! Perfect for the ultimate Disney gift idea too!