We've got some very special news to share with you!
We're so excited to announce that TruffleShuffle has made this year's Lightning 50 list!
Through a time of big changes, remote working, uncertainty and a lot of video meetings in our pyjamas with a cuppa (can't be just us, right?), we're so grateful for all the truly amazing support we've seen and are thrilled to have been placed on the Lightning 50 fastest growing eCommerce company list.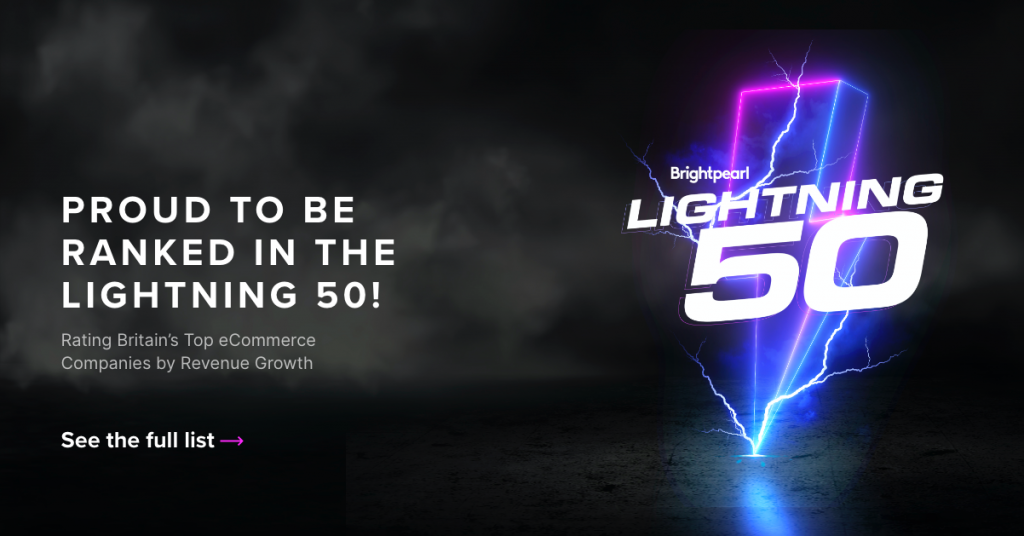 .
Despite big challenges in recent times and having to adapt more than ever before, we've worked as hard as ever to create and source some of our most-loved designs and goodies ever that we couldn't be more proud of.
Really though, the real heroes are every single one of you checking out our site, shopping or just stopping by to say hi on our profiles. You are all who make us who we are and we can't thank you enough for all the support and kind words.
Feeling more inspired than ever, expect plenty more stunning exclusives, cool t-shirts and designs that will take you right back to childhood as well as exciting releases from top brands like Cakeworthy, Unique Vintage, Loungefly and more. We're only just getting started!
How The Rankings Work…
E-commerce growth experts Brightpearl take a look at the data behind the UK's online shopping space to produce a definitive list of the 50 fastest growing e-commerce brands over the past 12 months and we couldn't be happier to be included.
The Lightning 50 League Table was launched by Brightpearl to recognise eCommerce providers that have seen business boom during the coronavirus pandemic.
The Lightning 50 is a definitive list of Britain's 50 fastest-growing brands and recognises the fastest growing eCommerce businesses from a range of sectors.
Want to find out more?
Rankings: https://www.brightpearl.com/lightning-50