Sweet cherry pie! Another action, drama, comedy and nostalgia packed weekend is upon us. We're SO ready to grab a fork and tuck into all the excitement our top movie picks can bring. Are you ready?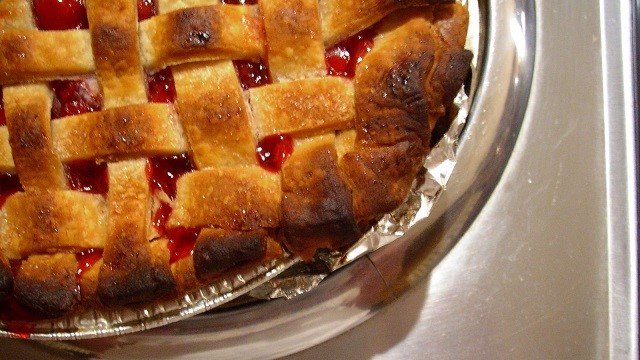 SATURDAY 7th October
Stuart Little (1999) Film4 11:00am-12:45pm
An American couple decides their son needs a brother, and plan to adopt another child – but when they get to the orphanage they are greeted by a charming talking mouse named Stuart, who fits the bill perfectly. However, their jealous cat hatches a plot to get rid of the new arrival. Comedy adventure, starring Geena Davis and Hugh Laurie, with the voice of Michael J Fox.
Stuart Little 2 (2002) Film4 12:45pm-2:20pm
The plucky talking mouse feels left out when the son of his adopted human family makes a new pal – but quickly forgets such trifling matters when his high-flying canary friend is captured by an evil falcon, prompting the brave rodent to mount a daring rescue. Family adventure sequel, with Geena Davis, Hugh Laurie and Jonathan Lipnicki, and the voices of Michael J Fox, Melanie Griffith and James Woods.
Cocoon (1985) Channel 5 12:55pm-3:15pm
The elderly residents of a retirement home treat themselves to an occasional dip in the pool at an abandoned house. It turns out that friendly aliens in human form are using the place to restore dormant members of their species – and energy from their cocoons is giving the old-timers a new lease of life. Ron Howard's sci-fi drama, with Wilford Brimley, Jessica Tandy, Hume Cronyn, Don Ameche and Steve Guttenberg.

Dirty Rotten Scoundrels (1988) ITV4 1:00pm-3:10pm
A professional conman makes a career of seducing and swindling wealthy women on the French Riviera. However, his idyllic lifestyle is threatened by the arrival of a brash American trickster eager for a piece of the action. The pair make a wager – if one manages to trick a glamorous heiress out of her fortune, the other will agree to leave town. Comedy, with Michael Caine, Steve Martin, Glenne Headly and Ian McDiarmid.
The Flintstones (1994) ITV2 1:30pm-3:20pm
Blue-collar caveman Fred Flintstone is promoted to an executive position at work and unwittingly becomes embroiled in an embezzlement scheme – thanks in no small part to his seductive new assistant. Live-action version of the cartoon comedy, starring John Goodman, Rick Moranis, Rosie O'Donnell, Halle Berry and Elizabeth Taylor.
Close Encounters of the Third Kind (1977) Channel 5 3:15pm-6:00pm
An electrical repairman sees a fleet of UFOs and develops an increasing fascination with mountain-shaped forms, driving his wife to despair. Meanwhile, another woman has a similar fixation after her son mysteriously vanishes, and a team of scientists investigates a series of strange events around the world. Eventually, they are all drawn to a mountain where aliens are about to make contact. Steven Spielberg's sci-fi drama, starring Richard Dreyfuss, Francois Truffaut and Teri Garr.
Jumanji (1995) 5STAR 4:10pm-6:20pm
A man who has been trapped inside a mysterious jungle board game for 26 years is eventually freed when two children start to play it. Unfortunately, he arrives with a rampaging horde of animals on his heels, leaving only one solution – to finish the game he started all those years ago. Fantasy adventure, starring Robin Williams, Kirsten Dunst and Bonnie Hunt.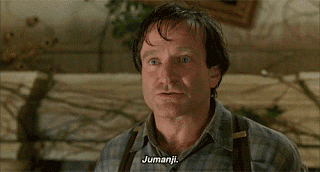 .
Flash Gordon (1980) ITV4 5:45pm-8:00pm
American football quarterback Flash Gordon and journalist Dale Arden find themselves aboard a rocket ship designed by scientist Dr Zarkov, who intends to travel across space to locate the source of recent natural disasters. The three arrive on the planet Mongo, where they soon learn that the attacks are the responsibility of evil emperor Ming the Merciless, who is planning to destroy the Earth. Sci-fi comic-strip adventure, with Sam J Jones, Max von Sydow, Brian Blessed, Melody Anderson, Topol, Timothy Dalton, Ornella Muti, Peter Wyngarde and Mariangela Melato. Featuring music by Queen.
Outbreak (1995) 5STAR 6:20pm-9:00pm
An expert in infectious diseases races against time to find a cure for a rapidly fatal airborne virus that is wiping out the population of a small town and is threatening to turn into a pandemic. However, his task is hampered by senior military men, who are bent on burning down the town and incinerating the virus with it, regardless of any casualties. Thriller, with Dustin Hoffman, Rene Russo, Morgan Freeman, Kevin Spacey and Donald Sutherland.
A Knight's Tale (2001) Film4 6:25pm-9:00pm
A poverty-stricken squire spies an opportunity to make his dreams come true when his employer dies. He takes his place as a knight, launching himself on the road to riches by competing in jousting tournaments, but his ruse is jeopardised by a dastardly nobleman. Comedy adventure, starring Heath Ledger, Paul Bettany, Mark Addy, Shannyn Sossamon and Rufus Sewell.
Mean Girls (2004) ITV2 9:00pm-11:10pm
A teenager is surprised when she is befriended by the girls in the most popular clique at her new school. However, a dating mishap leads to trouble and her supposed friends start to turn on her. Urged on by other pals outside their circle, the newcomer resolves to bring down the self-appointed queen of campus – only to end up adopting some of her rival's crueller characteristics. Comedy, with Lindsay Lohan, Rachel McAdams, Tina Fey and Lacey Chabert.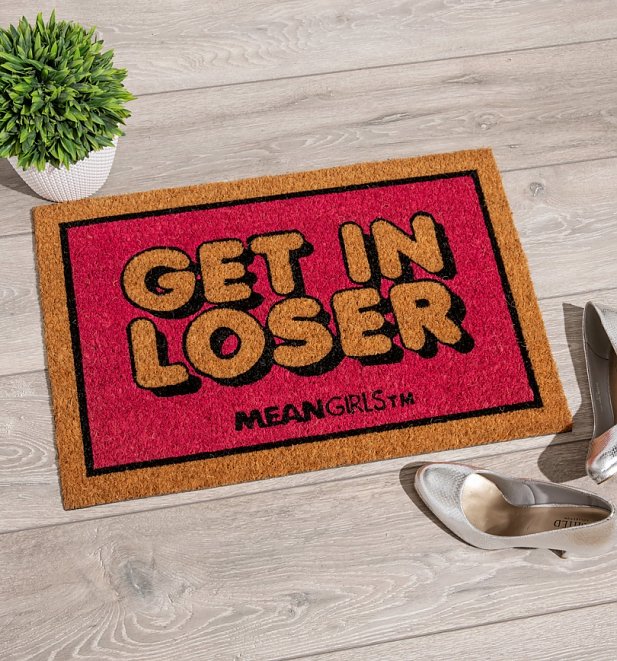 .
A Few Good Men (1992) GREAT! movies 9:00pm-11:50pm
Two marines based in Cuba stand accused of murdering a comrade-in-arms. Three Navy lawyers working on their defence unearth evidence that the soldiers may have been acting under orders, which points to a trail of corruption leading all the way to a top-ranking officer. A drama based on Aaron Sorkin's stage play, starring Tom Cruise, Demi Moore, Kevin Pollack, Jack Nicholson, Kiefer Sutherland and Kevin Bacon.
Indiana Jones and the Temple of Doom (1984) Film4 11:20pm-1:40am
The intrepid archaeologist, with his young sidekick and a nightclub singer in tow, is stranded in India, where he takes on a mission to recover magical sacred stones from the hands of an evil cult engaged in human sacrifice and child slavery. Steven Spielberg's action-adventure, starring Harrison Ford, Kate Capshaw, Ke Huy Quan and Amrish Puri
SUNDAY 8th October
The Addams Family (1991) ITV2 2:25pm-4:30pm
Creepy couple Morticia and Gomez find their unconventional life threatened by a man claiming to be a long-lost relative. When they welcome him with open arms, they fall prey to a plot that could cost them their ancestral home and the family fortune. Black comedy based on the 1960s TV series, starring Anjelica Huston, Raul Julia, Christopher Lloyd, Christina Ricci, Jimmy Workman and Carel Struycken.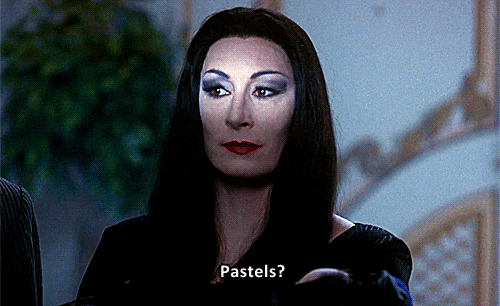 .
Transformers: Revenge of the Fallen (2009) Channel 4 3:05pm-6:00pm
The war between the shape-shifting robots erupts once again, as the first of the evil Decepticons leads an attack on Earth to locate an ancient planet-destroying machine. Hapless teenager Sam Witwicky is caught in the middle of the ensuing conflict as he holds the key to discovering the location of the device. Sci-fi adventure sequel, starring Shia LaBeouf and Megan Fox.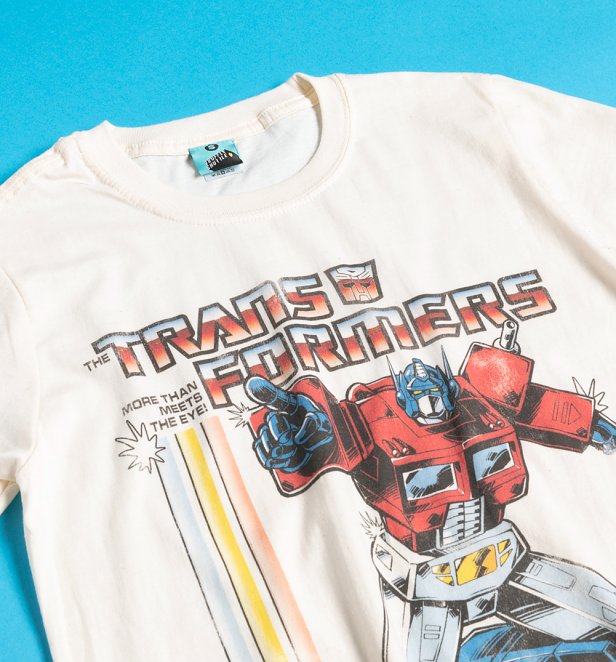 .
The Man with the Golden Gun (1974) ITV 3:10pm-5:35pm
James Bond's investigation into the death of a world-renowned scientist working on solar technology draws him into a battle of wits with a stealthy assassin, who dispatches his victims with a golden bullet and has the British secret agent next in his sights. Spy adventure, starring Roger Moore, Christopher Lee, Britt Ekland and Maud Adams.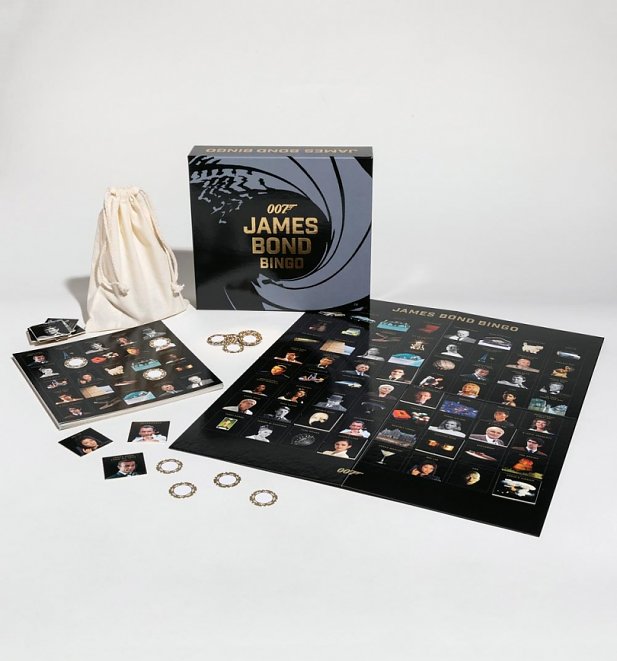 .
The Goonies (1985) Channel 5 4:55pm-6:55pm
Seven youngsters discover an old map and set out on the adventure of a lifetime to save their homes from a land developer by finding a legendary pirate's hidden treasure. However, they first have to navigate a series of booby-trapped underground caverns and outwit a family of crooks also after the loot. Family adventure, starring Sean Astin, Corey Feldman, Josh Brolin and Martha Plimpton.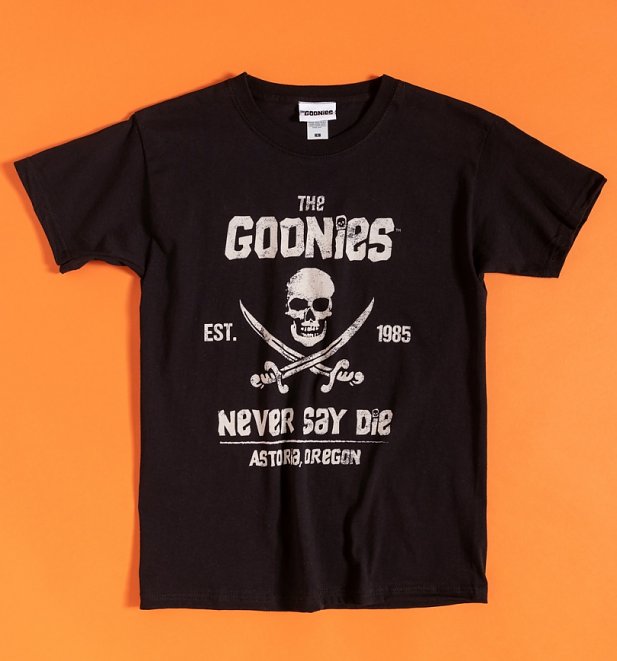 .
Catch Me If You Can (2002) Film4 6:15pm-9:00pm
The story of Frank Abagnale Jr, who found notoriety as a teenager conning and charming his way across America. Posing as a pilot, a doctor and a lawyer, Frank was able to fund an extravagant lifestyle while outwitting the FBI at every turn. Fact-based drama, starring Leonardo DiCaprio, Tom Hanks, Christopher Walken, Martin Sheen and James Brolin.
Casino Royale (2006) ITV4 8:00pm-10:55pm
James Bond achieves his '00' status and is dispatched on the trail of Le Chiffre, an international criminal financing terrorist organisation around the world. Bond's investigation leads to a casino in Montenegro, where he takes part in a high-stakes poker game in a bid to bankrupt Le Chiffre and put an end to his plans. Spy thriller, directed by Martin Campbell and starring Daniel Craig in his first outing as 007, with Eva Green, Mads Mikkelsen, Judi Dench and Giancarlo Giannini.
Cast Away (2000) GREAT! movies 9:00pm-11:45pm
A manager for an American courier service has to fend for himself when a plane crash leaves him stranded alone on a desert island. Initially panic-stricken, he overcomes his terror to survive for four years on his own before building a raft and setting off on an epic journey back home. Adventure drama, starring Tom Hanks, Helen Hunt, Nick Searcy, Lari White and Chris Noth.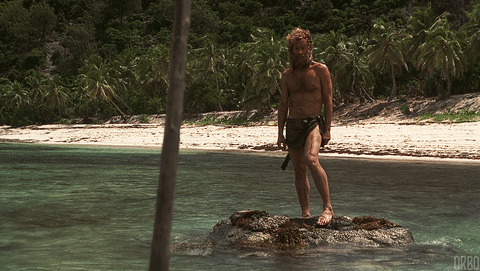 .
Bloodsport (1988) Paramount Network 9:00pm-11:00pm
A talented martial arts expert gets entangled with a tenacious undercover reporter as he takes part in an illegal fighting tournament, where the last man standing wins the day – and the losers usually end up in the cemetery. Action-adventure, starring Jean-Claude Van Damme, Donald Gibb, Leah Ayres, Norman Burton and Roy Chiao.
Whatever you're up to this weekend if there is something you totally don't want to forget, place it on your shoes the night before.