It's spooky time! With our vampire teeth in, hair slicked back and cape flapping around behind us (we're totally making sure it's flapping!), we're ready for a weekend of fun, food and a whole lot of fright!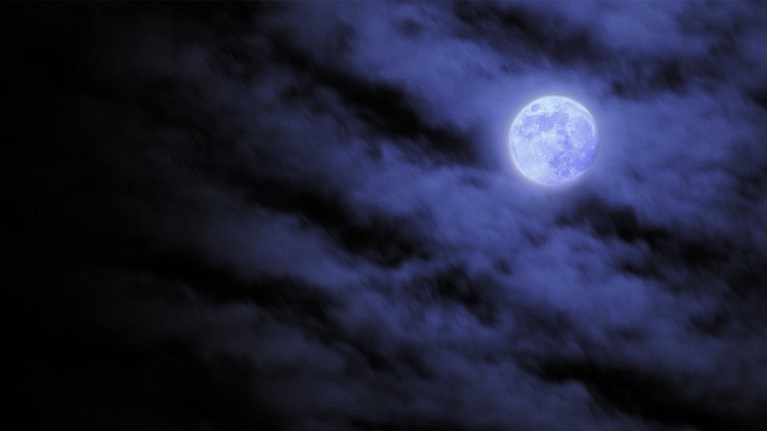 SATURDAY 30th October
Young Sherlock Holmes (1985) Film4 11:00am-1:15pm
The teenage detective and his future sidekick Watson meet for the first time at boarding school. The death of Holmes's mentor sets the youngsters on their first case, and they discover that former members of an archaeological survey team have died under suspicious circumstances – pointing to a sinister Egyptian cult using hallucinogenic poisons to kill its victims. Adventure, starring Nicholas Rowe, Alan Cox and Sophie Ward.
Flight of the Navigator (1986) Film4 1:15pm-3:00pm
A boy mysteriously disappears in 1978 and is found eight years later, having not aged a day. He escapes being experimented on by government scientists by taking off in a crashed alien spaceship. With the help of the robot pilot, he tries to find out what has happened to him and if he can get back home. Sci-fi adventure, starring Joey Cramer and Veronica Cartwright, with the voice of Paul Reubens.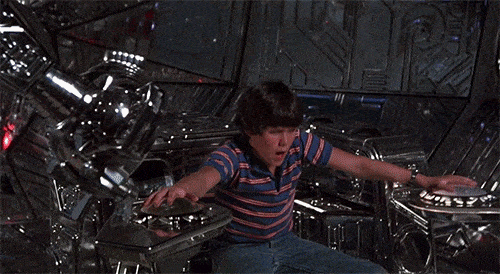 .

The Mask of Zorro (1998) 5STAR 1:30pm-4:15pm
The sword-wielding saviour of Spanish California returns after 20 years in prison, tutoring a thief to take over his heroic role and tackle corrupt government officials, who are using slave labour to mine gold illegally. Both mentor and pupil have personal scores to settle with their enemies, led by a ruthless governor and a psychotic military officer. Swashbuckling adventure, with Anthony Hopkins, Antonio Banderas and Catherine Zeta-Jones.
The Addams Family (1991) ITV 1:55pm-3:55pm
Creepy couple Morticia and Gomez find their unconventional life threatened by a man claiming to be a long-lost relative. When they welcome him with open arms, they fall prey to a plot that could cost them their ancestral home and the family fortune. Black comedy based on the 1960s TV series, starring Anjelica Huston, Raul Julia, Christopher Lloyd, Christina Ricci, Jimmy Workman and Carel Struycken.
The Perfect Storm (2000) Paramount Network 1:15pm-3:50pm
The skipper of a fishing boat and his crew ignore severe weather warnings and head for a dangerous area of the North Atlantic in search of the last lucrative catch of the season, but end up fighting for survival in the worst storm of the 20th century. Fact-based disaster drama, with George Clooney, Mark Wahlberg, Diane Lane, John C Reilly and Mary Elizabeth Mastrantonio.
Addams Family Values (1993) Channel 5 4:05pm-5:55pm
Spooky couple Gomez and Morticia hire a nanny to look after their new baby son – and stop him from suffering an early death at the hands of his jealous elder siblings. Romance soon blossoms between the new childminder and Uncle Fester, but he does not realise she is planning to kill him once she has got hold of the family fortune. Comedy sequel, starring Anjelica Huston, Raul Julia, Christopher Lloyd, Christina Ricci and Joan Cusack.
Splash (1984) GREAT! movies 4:40pm-6:50pm
A lonely New Yorker is rescued from drowning by a mermaid, who falls in love with him and assumes human form so she can seek him out in Manhattan. He is soon equally smitten, and she resolves to keep her true nature a secret from him. However, an obsessive scientist suspects the truth and plans to prove it. Romantic fantasy comedy, starring Tom Hanks, Daryl Hannah and John Candy.
Harry Potter and the Half-Blood Prince (2009) ITV2 6:05pm-9:00pm
The young wizard is given the task of uncovering the secrets of Lord Voldemort's past as the evil sorcerer's henchmen cause havoc in both the magical and Muggle worlds. With the help of headmaster Dumbledore, Harry ventures into the memories of those who knew the Dark Lord during his early years, hoping to gain an insight into the secret behind his apparent immortality. However, Voldemort's influence extends much closer to home than expected, as Harry's rival Malfoy is chosen to carry out a sinister mission. Fantasy adventure sequel, starring Daniel Radcliffe, Michael Gambon, Emma Watson, Rupert Grint, Tom Felton and Alan Rickman.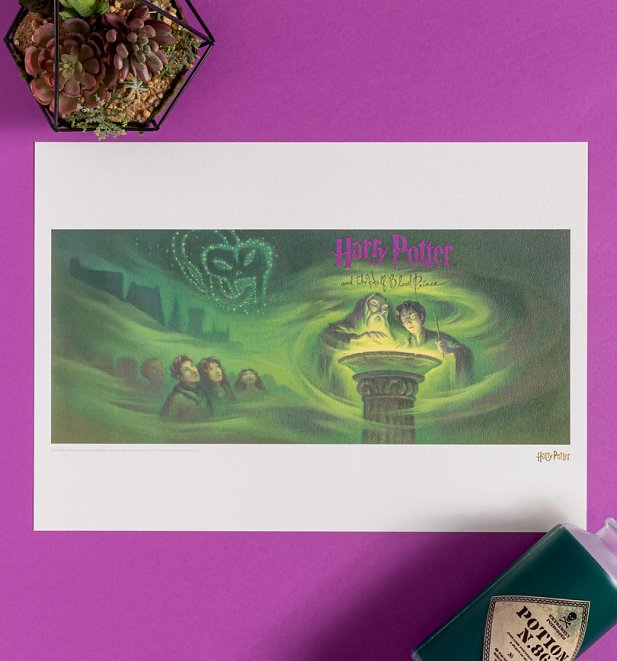 .
Big (1988) GREAT! movies 6:50pm-9:00pm
A boy ridiculed for his size makes a wish on a fairground machine to become bigger – only to wake up as a 30-year-old man. Driven from his home by his terrified mother, the bewildered youngster trapped in a grown-up body makes his way to New York, where he rises high in the ranks of a toy manufacturing company and applies his youthful enthusiasm to the complexities of adult life. Comedy, starring Tom Hanks, Elizabeth Perkins and Robert Loggia.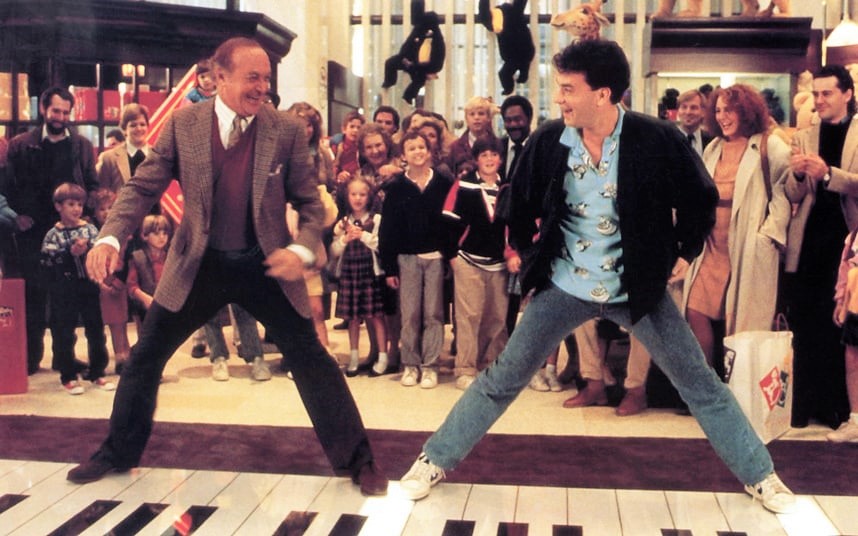 .
It (2017) ITV2 9:00pm-11:45pm
In the summer of 1989, a group of bullied kids band together to destroy a shape-shifting monster, which disguises itself as a clown and preys on the children of their small New England town. Part one of a two-part Horror based on the Stephen King novel, starring Bill Skarsgard, Jaeden Lieberher and Sophia Lillis.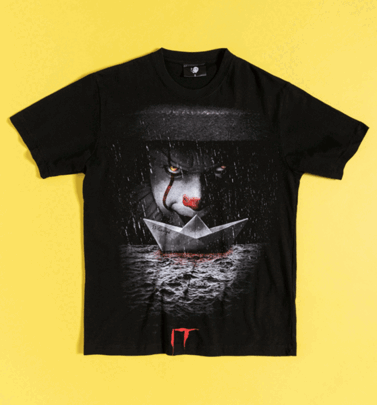 .
The Exorcist (1973) BBC Two 10:40pm-12:35am
A girl is possessed by a formidable demonic entity that resists all efforts at freeing her from its grasp. In desperation, the child's mother appeals for help from a local priest and a veteran exorcist, but succeeding in this nightmarish contest of wills threatens the lives of both men. William Friedkin's horror, starring Linda Blair, Jason Miller, Ellen Burstyn, Max von Sydow and Lee J Cobb.
SUNDAY 31st October
Cocoon: The Return (1988) Channel 5 1:20pm-3:40pm
Three elderly couples return to Earth five years after leaving to retire on a distant planet, surprising their families, who assumed they were dead. Several of their alien friends have come back with them to recover members of their own race left behind in cocoons on the ocean floor, one of whom has been abducted by a government research institute. Sci-fi sequel, with Wilford Brimley, Don Ameche, Steve Guttenberg and Jessica Tandy.
Tim Burton's Corpse Bride (2005) ITV2 2:10pm-3:50pm
Shy bridegroom Victor unintentionally gets himself hitched to a ghostly bride, who lures him down into the netherworld. But as he strives to find his way back to the land of the living, a treacherous aristocrat is scheming to marry Victor's flesh-and-blood fiancee. Tim Burton's stop-motion animated fantasy, with the voices of Johnny Depp, Helena Bonham Carter, Emily Watson, Christopher Lee and Richard E Grant.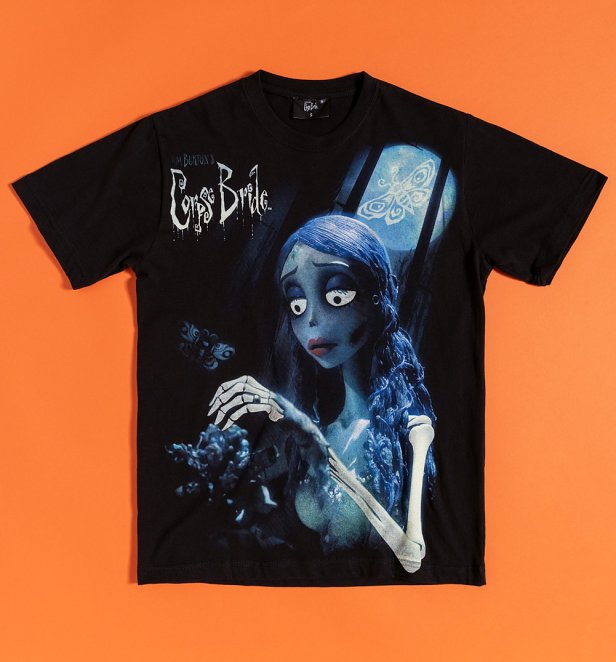 .
Sister Act (1992) GREAT! movies 2:35pm-4:40pm
Nightclub singer Deloris Van Cartier agrees to testify against her gangster boyfriend after witnessing a murder. Placed in protective custody by the authorities, she is less than pleased to discover she is expected to pose as chaste nun Sister Mary Clarence in a convent. Comedy, starring Whoopi Goldberg, Harvey Keitel, Maggie Smith, Bill Nunn and Kathy Najimy.
Snoopy and Charlie Brown: The Peanuts Movie (2015) E4 2:55pm-4:40pm
The long-suffering youngster hopes his lifelong run of bad luck will come to an end when he develops a crush on a new schoolfriend. His beloved dog has more important things to worry about, as he dreams of taking to the skies in his airborne kennel. Animated comedy, with the voices of Noah Schnapp and Bill Melendez.
.
Transformers: Age of Extinction (2014) Channel 4 3:35pm-6:35pm
The shape-changing robots are driven into hiding when the human race turns against them. When rediscovered by a kindly inventor and his daughter, they come out of exile to save the world, battling a new breed of human-created Transformers. These deadly new machines were created to hunt them down, but are now growing independent and intend to make use of technology from the Transformers' home planet in a plot that could threaten all life on Earth. Fourth film in the sci-fi adventure series, starring Mark Wahlberg, Stanley Tucci and Kelsey Grammer.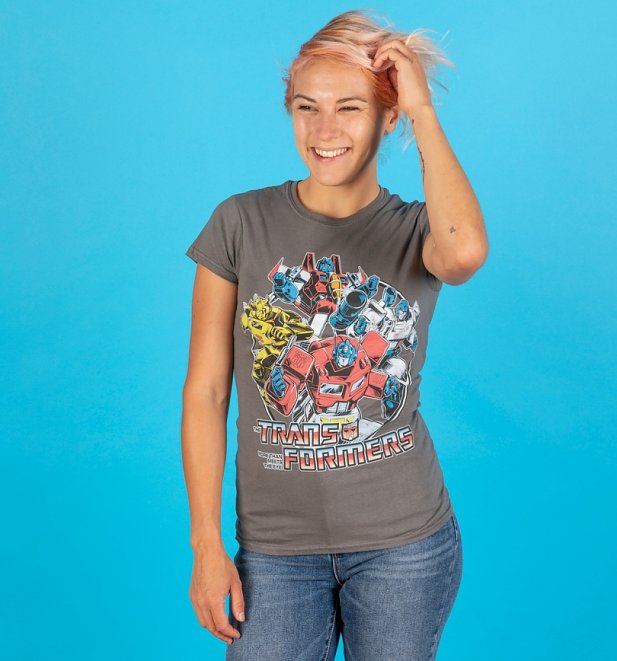 .
The Witches (1990) Channel 5 3:40pm-5:35pm
A boy goes on holiday with his grandmother to a seaside hotel hosting a convention of witches, who have come together to hear their leader's plan to turn all the children in England into mice. When the chief hag discovers the young lad eavesdropping at their meeting, she decides to make him one of her first victims. Children's fantasy directed by Nicolas Roeg, based on the book by Roald Dahl, and starring Anjelica Huston, Mai Zetterling, Jasen Fisher, Jane Horrocks, Rowan Atkinson and Brenda Blethyn.
Harry Potter and the Deathly Hallows: Part 1 (2010) ITV2 3:50pm-6:35pm
The dark lord Voldemort rises to ultimate power over the magical world, so the teenage wizard and his friends set out on a mission to find the magical horcruxes – artefacts containing parts of the evil wizard's soul that hold the key to destroying him. The first half of the two-part conclusion to the fantasy saga, starring Daniel Radcliffe, Ralph Fiennes, Emma Watson and Rupert Grint.
.
Sister Act 2: Back in the Habit (1993) GREAT! movies 4:40pm-6:50pm
A cabaret singer who once hid out in a convent is reunited with the nuns she befriended, who now need her help. She poses as a member of the order once more and joins the staff of a Catholic school threatened with closure, where she aims to make a success of the resident choir. Comedy sequel, starring Whoopi Goldberg, Kathy Najimy, Lauryn Hill, Maggie Smith and James Coburn.
Beetlejuice (1988) Channel 5 5:35pm-7:25pm
Recently deceased couple Adam and Barbara Maitland enlist the professional services of a hard-boiled veteran ghost to scare away the obnoxious yuppie family who have moved into their former home. Tim Burton's supernatural comedy, starring Michael Keaton, Geena Davis, Alec Baldwin, Winona Ryder, Jeffrey Jones and Catherine O'Hara.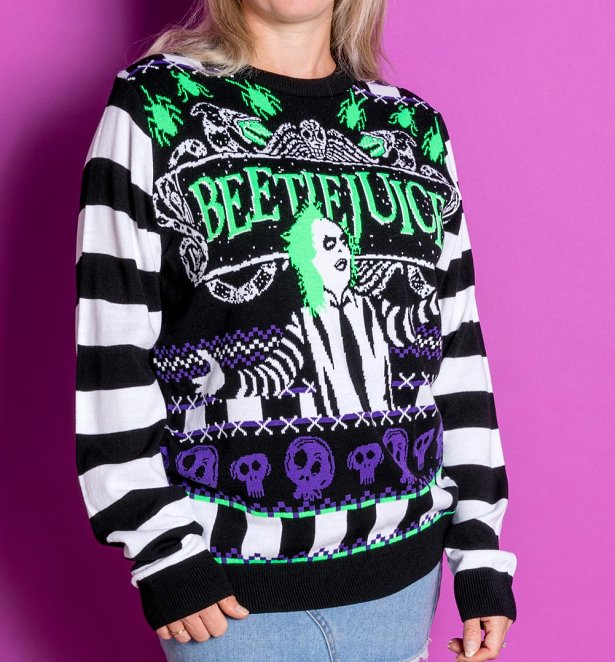 .
Star Trek (2009) E4 6:30pm-9:00pm
The trainee crew members of the starship Enterprise embark on their maiden flight, which pits them against a Romulan commander from the future who is planning horrific revenge on those he blames for a tragedy in his own time. Sci-fi adventure based on the original TV series, starring Chris Pine, Zachary Quinto, Eric Bana, Zoe Saldana and Leonard Nimoy.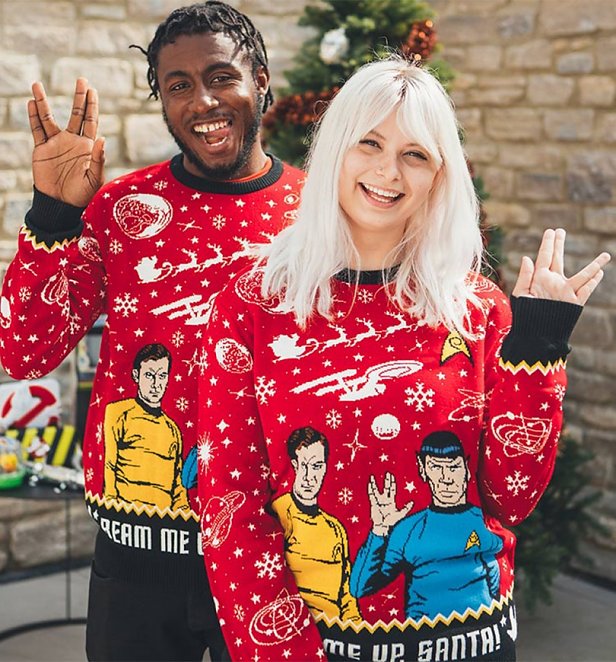 .
Harry Potter and the Deathly Hallows: Part 2 (2011) ITV2 6:35pm-9:00pm
The teenage wizard continues his search for the artefacts containing fragments of the dark lord Voldemort's soul. Time is running out, as the evil sorcerer is aware of Harry's mission, and marshals his forces for a final, devastating attack on Harry and his friends at Hogwarts school. Conclusion of the fantasy saga, with Daniel Radcliffe, Ralph Fiennes, Rupert Grint, Emma Watson and Alan Rickman.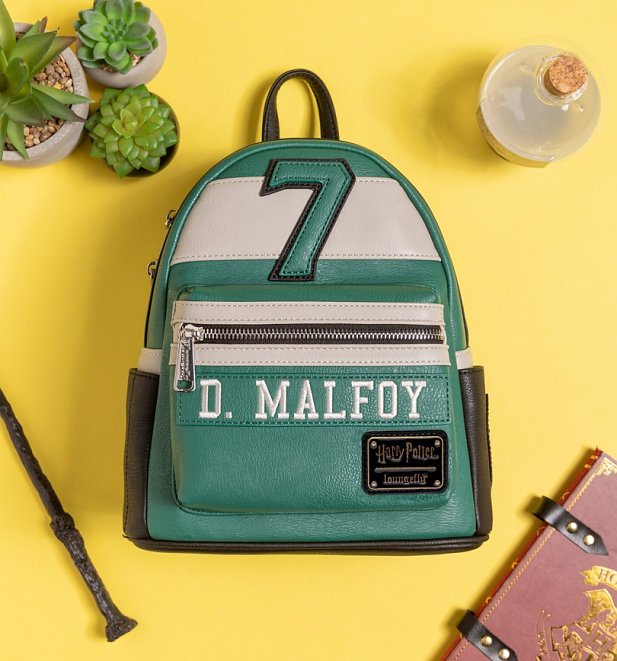 .
Edward Scissorhands (1990) GREAT! movies 6:50pm-9:00pm
A reclusive genius creates a boy but dies before completing him, leaving his brainchild with scissor-like blades in place of hands. A kindly woman from a nearby suburb takes pity on the lonely figure and welcomes him into her home. He quickly becomes a hit in the neighbourhood – but then his new friends start to turn against him. Tim Burton's fantasy, starring Johnny Depp, Winona Ryder, Dianne Wiest and Vincent Price.
The Ring (2002) Film4 9:00pm-11:15pm
A journalist investigates several teenage deaths, which are linked to a cursed videotape and the rumour that anyone who watches it will die a week later. Her growing obsession with the tape endangers herself and her family – and to avoid the predicted fate, she has just seven days to find out where the recording came from. Gore Verbinski's remake of the Japanese supernatural horror, starring Naomi Watts, Martin Henderson and Brian Cox.
Manhunter (1986) ITV4 10:00pm-12:35am
A former FBI agent is coaxed out of retirement to track down a serial killer behind the slaughter of entire families. The detective needs an angle on the murderer's psychology and the only way to get this insight is to face his nightmares and consult cannibalistic psychopath Dr Hannibal Lecktor in prison. Michael Mann's thriller, based on Thomas Harris's novel Red Dragon, with William Petersen, Dennis Farina, Tom Noonan, Brian Cox and Joan Allen.
A Nightmare on Elm Street (1984) 5STAR 11:20pm-1:25am
Wes Craven's horror-thriller stars Robert Englund as Freddy Krueger, a child-murderer burned alive by the parents of his victims, who returns from the dead to terrorise unsuspecting teenagers in their dreams. Heather Langenkamp plays the unfortunate target of Freddy's attention, starring Johnny Depp, John Saxon and Ronee Blakley.
Whatever you're up to this spooky weekend, always make sure you have enough sweets for yourself too!