Ring the bells! We're back with our first retro movie rundown of 2022 and boy, do we have plenty of classics heading your way! Buckle up, it's going to be a wild ride.
SATURDAY 8th January
Dumb and Dumber (1994) 5STAR 10:15am-12:30pm
Dimwitted Rhode Island limousine driver Lloyd Christmas and his equally vacuous friend Harry Dunne embark on a disaster-fraught cross-country trip to Aspen, where they hope to reunite a briefcase with its female owner. However, the pair are unaware the case contains a $1million ransom they would have been better leaving well alone. Farrelly brothers comedy, starring Jim Carrey, Jeff Daniels, Lauren Holly, Teri Garr and Mike Starr.
The Mask (1994) 5STAR 12:30pm-2:35pm
A timid bank clerk stumbles on an ancient mask, which endows whoever wears it with untold superhuman powers, unbridled self-confidence and an irresistible charm for the ladies. Unfortunately, he earns the enmity of a local gangster for daring to flirt with his girlfriend – and when the crook gets wind of the artefact's existence, he covets the power for himself. Comic-book comedy, with Jim Carrey, Cameron Diaz, Peter Riegert and Peter Greene.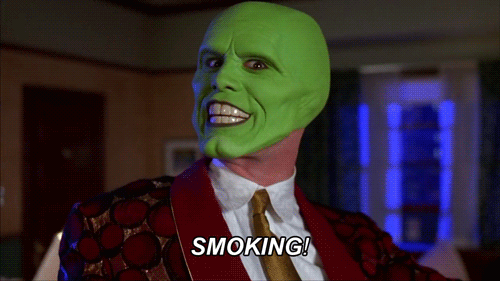 .
Splash (1984) Channel 5 1:05pm-3:15pm
A lonely New Yorker is rescued from drowning by a mermaid, who falls in love with him and assumes human form so she can seek him out in Manhattan. He is soon equally smitten, and she resolves to keep her true nature a secret from him. However, an obsessive scientist suspects the truth and plans to prove it. Romantic fantasy comedy, starring Tom Hanks, Daryl Hannah and John Candy.
Transformers: Revenge of the Fallen (2009) E4 3:00pm-6:00pm
The war between the shape-shifting robots erupts once again, as the first of the evil Decepticons leads an attack on Earth to locate an ancient planet-destroying machine. Hapless teenager Sam Witwicky is caught in the middle of the ensuing conflict as he holds the key to discovering the location of the device. Sci-fi adventure sequel, starring Shia LaBeouf and Megan Fox.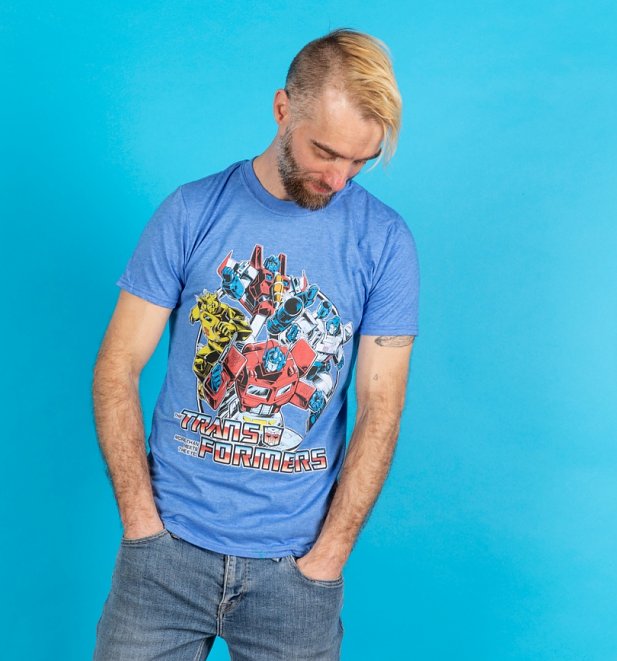 .
Cast Away (2000) Channel 5 3:15pm-6:10pm
A manager for an American courier service has to fend for himself when a plane crash leaves him stranded alone on a desert island. Initially panic-stricken, he overcomes his terror to survive for four years on his own before building a raft and setting off on an epic journey back home. Adventure drama, starring Tom Hanks, Helen Hunt, Nick Searcy, Lari White and Chris Noth.

Dr No (1962) ITV4 4:00pm-6:20pm
James Bond travels to the Caribbean to investigate when a fellow agent is murdered by a trio of mysterious blind assassins. Uncovering evidence of a powerful nuclear-powered weapon being used in Jamaica, Bond joins forces with a CIA operative, a local boat captain and a mysterious beachcomber as he battles a criminal genius with a plan to destroy the US space program. The first in the long-running spy thriller series based on Ian Fleming's novels, starring Sean Connery, Ursula Andress, Jack Lord, Joseph Wiseman, John Kitzmiller and Bernard Lee.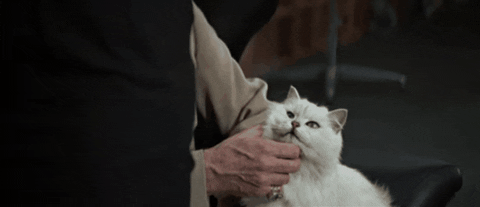 .
Big (1988) GREAT! movies 5:00pm-7:10pm
A boy ridiculed for his size makes a wish on a fairground machine to become bigger – only to wake up as a 30-year-old man. Driven from his home by his terrified mother, the bewildered youngster trapped in a grown-up body makes his way to New York, where he rises high in the ranks of a toy manufacturing company and applies his youthful enthusiasm to the complexities of adult life. Comedy, starring Tom Hanks, Elizabeth Perkins and Robert Loggia.
The Mask of Zorro (1998) 5STAR 6:20pm-9:00pm
The sword-wielding saviour of Spanish California returns after 20 years in prison, tutoring a thief to take over his heroic role and tackle corrupt government officials, who are using slave labour to mine gold illegally. Both mentor and pupil have personal scores to settle with their enemies, led by a ruthless governor and a psychotic military officer. Swashbuckling adventure, with Anthony Hopkins, Antonio Banderas and Catherine Zeta-Jones.
Spider-Man (2002) ITV2 6:35pm-9:00pm
A clumsy teenager develops superhuman powers after a genetically engineered spider bites him. At first, his fantastic skills delight him, but his elation is severely tempered by a family tragedy, prompting him to dedicate his talents to combating evil. However, he faces a baptism of fire in the form of the crazed villain the Green Goblin. Comic-book superhero adventure, with Tobey Maguire, Kirsten Dunst, Willem Dafoe, James Franco and Rosemary Harris.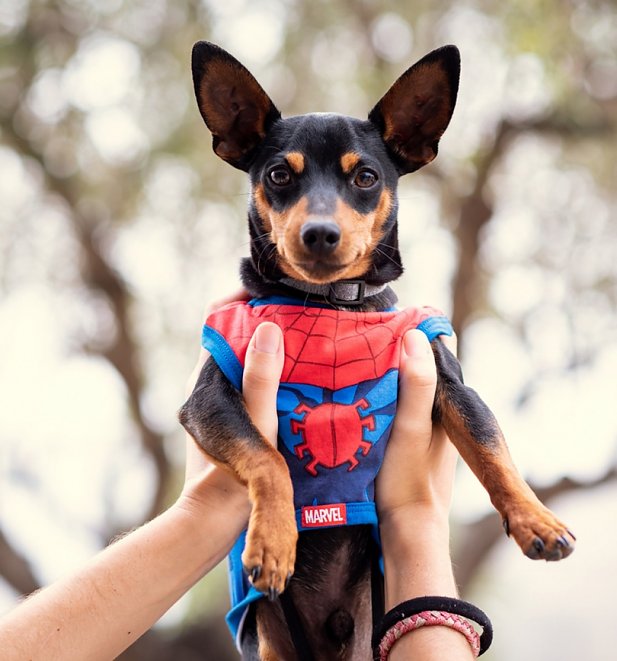 .
GoldenEye (1995) ITV4 9:00pm-11:35pm
James Bond heads for Russia to investigate the connection between the theft of an experimental helicopter and an orbital satellite weapon with the power to devastate entire cities. He discovers both have fallen into the hands of a mysterious criminal mastermind with a grudge against Britain and a connection with 007's past. Spy adventure, with Pierce Brosnan taking on his first assignment as 007. Sean Bean, Izabella Scorupco and Famke Janssen also star. Directed by Martin Campbell, who later helmed Daniel Craig's first outing as Bond, Casino Royale.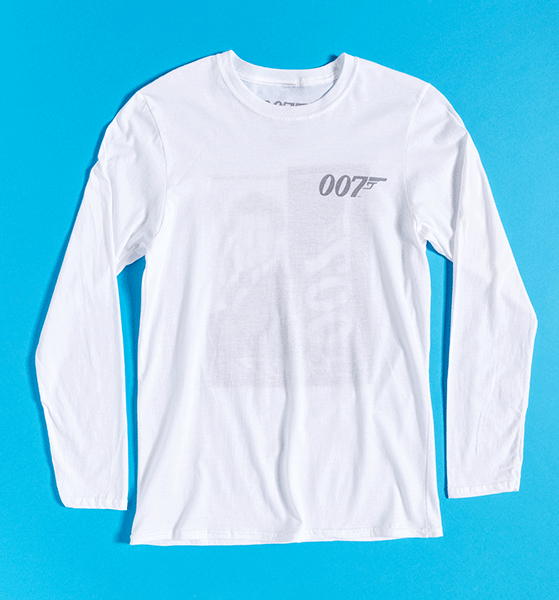 .
Donnie Brasco (1997) GREAT! movies 9:00pm-11:35pm
Fact-based crime drama about an FBI agent who goes undercover in the Mafia and becomes the protege of a gangster. However, the demands of his new double-life place an intolerable strain on his relationship with his family, especially as he faces the ultimate prospect of betraying his mentor. Starring Johnny Depp, Al Pacino, Michael Madsen, Anne Heche and Bruno Kirby.
Rush Hour (1998) ITV 10:30pm-12:20am
A Hong Kong detective is sent to Los Angeles to investigate a kidnapping, but the local authorities worry that his presence in America might spark an international incident, and assign a loud-mouthed and troublesome cop to keep an eye on him. However, the new partnership proves an explosive combination. Comedy adventure, starring Jackie Chan, Chris Tucker, Ken Leung, Tom Wilkinson and Chris Penn.
SUNDAY 9th January
Dr Dolittle (1998) ITV2 2:25pm-4:10pm
A doctor is stunned to discover he can talk to animals, and it is not long before his home and surgery are taken over by an assortment of ailing creatures in need of help. However, when the medic's odd behaviour attracts his colleagues' attention, he is forced to rely on his new-found furry friends to save him from the asylum. Comedy, starring Eddie Murphy, Ossie Davis and Oliver Platt.
WarGames (1983) Film4 2:45pm-5:00pm
A teenager hacks into a top-secret military supercomputer, which challenges him to what he thinks is a game. However, the machine has complete control of the US nuclear arsenal, and the youngster's actions are unwittingly pushing the world to the brink of war. Thriller, starring Matthew Broderick, Ally Sheedy, Dabney Coleman and John Wood.
The Towering Inferno (1974) ITV4 3:55pm-7:10pm
The world's tallest building goes up in flames during the opening celebrations. While the architect who designed the skyscraper tries to save the party-goers trapped on the 135th floor, a fire chief leads a valiant attempt to fight the blaze. Disaster movie, starring Paul Newman, Steve McQueen, Faye Dunaway, William Holden, Fred Astaire, Richard Chamberlain, Susan Blakely and Robert Vaughn.
Shrek 2 (2004) ITV2 4:10pm-6:00pm
The grouchy ogre and his new wife Princess Fiona set out on a journey to meet her parents. However, the king and queen are less than impressed with their daughter's choice of husband, while a conniving fairy godmother is determined to make sure her own son gets to marry the princess. Animated adventure sequel, with the voices of Mike Myers, Cameron Diaz, Eddie Murphy, Antonio Banderas, John Cleese, Julie Andrews, Jennifer Saunders and Rupert Everett.
The Scorpion King (2002) ITV4 7:10pm-9:00pm
A ruthless warlord resolves to rid the desert of its few remaining tribes, prompting them to seek the help of a legendary assassin to end the despot's reign of terror by destroying his source of power – a beautiful but deadly sorceress. Fantasy action-adventure, starring Dwayne Johnson, Steven Brand, Kelly Hu and Michael Clarke Duncan.
Quantum of Solace (2008) ITV4 9:00pm-11:10pm
James Bond sets out on a personal mission of vengeance as he pursues the secret criminal organisation Quantum. His search leads him to the head of an ecological corporation, which is plotting to orchestrate a coup in a Latin American country to get his hands on a precious natural resource. Spy thriller sequel, starring Daniel Craig, Olga Kurylenko, Judi Dench, Gemma Arterton and Mathieu Amalric.
A Good Day to Die Hard (2013) 5STAR 9:00pm-11:00pm
John McClane goes to Russia having received word that his estranged son Jack is in trouble with the law. He is surprised to discover Jack is secretly a CIA agent, and father and son join forces to take on the Russian Mob, who are engaged in a plot to steal nuclear weapons. An action-adventure sequel, starring Bruce Willis and Jai Courtney.
Con Air (1997) ITV 10:20pm-12:30am
Honourably discharged Army Ranger sergeant Cameron Poe hitches a ride home on a maximum-security flight conveying some of America's deadliest criminals. When they hijack the plane in mid-flight, led by criminal mastermind Cyrus the Virus, Poe is forced to intervene. Meanwhile, US marshal Vince Larkin has an ongoing battle on the ground to prevent the plane from being blown to pieces. Director Simon West's blockbusting action thriller, starring Nicolas Cage, John Cusack, John Malkovich, Steve Buscemi, Ving Rhames and Colm Meaney.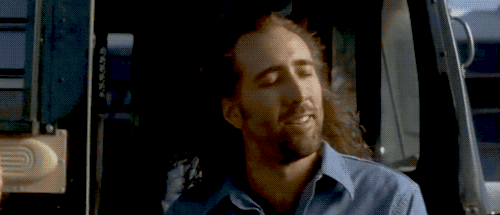 .
Whatever you're up to this weekend, remember if you accidentally closed a browser tab, CTRL + SHIFT + T will reopen it.