With a hop, skip and a jump, we're just lept through another week and landed feet first into another retro movie filled weekend! With plenty of classic tales and action to get stuck into, get reach to take a run up and spring into your weekend with total style!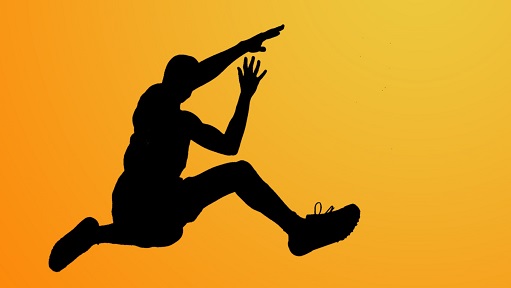 SATURDAY 22nd January
Three Amigos! (1986) Film4 11:00am-1:10pm
Three silent Western movie stars are summoned to Mexico for what they think will be a public appearance – only to discover the locals really believe in their heroic abilities and expect them to rid their town of a group of evil bandits. Comedy, starring Steve Martin, Chevy Chase and Martin Short.
Pixels (2015) 5STAR 12:55pm-3:00pm
Aliens declare war on Earth having seen video games from the 1980s and interpreted them as a threat. Their attack comes in the form of deadly recreations of classic video games, so the US government recruits four former arcade champions to repel the attack. Sci-fi comedy, starring Adam Sandler and Peter Dinklage.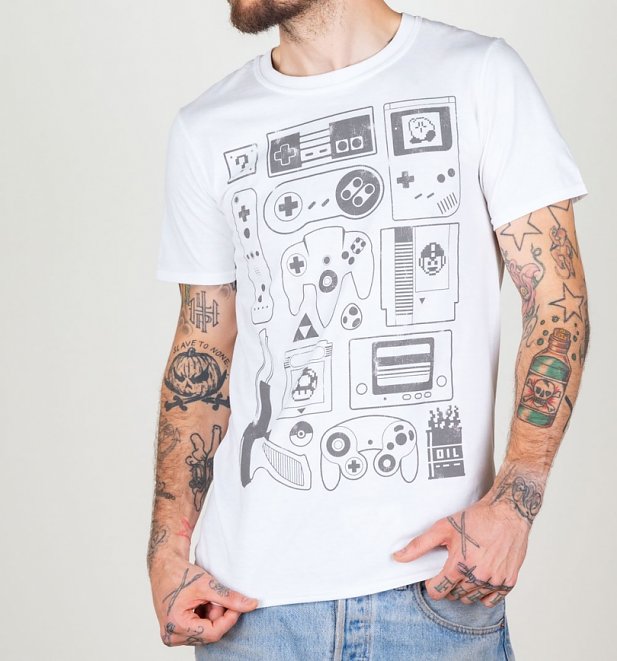 .

Addams Family Values (1993) 5STAR 3:00pm-4:50pm
Spooky couple Gomez and Morticia hire a nanny to look after their new baby son – and stop him from suffering an early death at the hands of his jealous elder siblings. Romance soon blossoms between the new childminder and Uncle Fester, but he does not realise she is planning to kill him once she has got hold of the family fortune. Comedy sequel, starring Anjelica Huston, Raul Julia, Christopher Lloyd, Christina Ricci and Joan Cusack.
Transformers: Dark of the Moon (2011) Film4 3:15pm-6:15pm
The heroic Autobots discover that a spaceship from their own planet crashed into the moon decades ago, carrying their former leader and an incredibly powerful device. They must fight to defend the human race as their enemies the Decepticons plot to use this machine to rebuild their own world and destroy the Earth. Sci-fi adventure sequel, with Shia LaBeouf, Josh Duhamel and Rosie Huntington-Whiteley.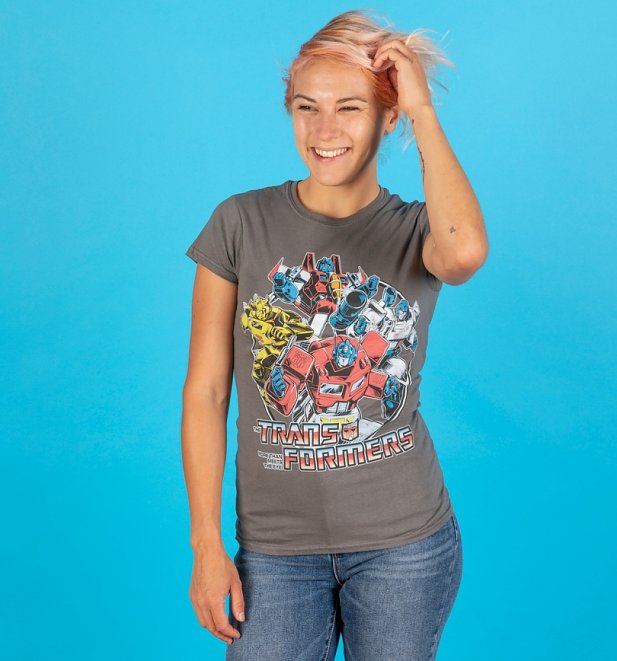 .
Godzilla (1998) GREAT! movies 4:10pm-7:00pm
A giant mutant lizard spawned from atomic test rampages through the streets of New York, defying the combined might of the US Army and Navy as it searches for a quiet place to hatch its eggs. A bookish radiation expert and a shady French secret agent join forces to defeat the creature. Hollywood remake of the Japanese monster adventure, starring Matthew Broderick, Jean Reno, Maria Pitillo and Hank Azaria.
Man of Steel (2013) ITV2 6:15pm-9:00pm
An alien child from a dead world is raised on Earth and grows up keeping his origins and extraordinary abilities a secret. He is forced to take a stand to protect his adopted home from a fanatical general from his own world, who intends to wipe out the human race. Sci-fi adventure based on the Superman comic books, starring Henry Cavill, Amy Adams, Michael Shannon and Russell Crowe.
.
The Hobbit: The Desolation of Smaug (2013) Channel 4 6:20pm-9:30pm
The party of dwarves and their hobbit ally continue the quest to reclaim their lost kingdom, journeying through the forest home of the ancestral enemy the elves and finally facing the dragon that drove them from their home. Meanwhile, Gandalf the wizard investigates the rise of Necromancer, a mysterious dark power residing in Dol Guldur with the ability to summon the spirits of the dead. Part two of Peter Jackson's fantasy adventure trilogy based on JRR Tolkien's novel, starring Martin Freeman, Ian McKellen, Richard Armitage and Orlando Bloom, with Luke Evans, Evangeline Lilly and Benedict Cumberbatch.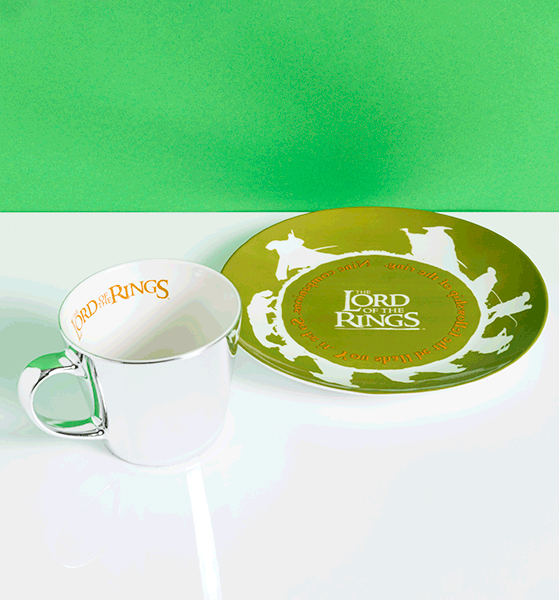 .
Dante's Peak (1997) 5STAR 6:55pm-9:00pm
A vulcanologist's suspicions that a long-dormant volcano is about to erupt turn out to be true, prompting him to race against time to save the community standing in its way – and clash with local government officials weighing his predictions against the loss in tourism revenue. Disaster movie, starring Pierce Brosnan, Linda Hamilton, Elizabeth Hoffman and Charles Hallahan.
Smokey and the Bandit II (1980) ITV4 7:10pm-9:05pm
The maverick haulier must overcome a crisis of confidence when he and his friends are hired to transport a pregnant elephant to Texas, a mammoth task that proves far from easy, especially with their old enemy in hot pursuit. Road comedy, with Burt Reynolds, Jackie Gleason, Jerry Reed, Dom DeLuise and Sally Field.
The Rock (1996) 5STAR 9:00pm-11:50pm
A renegade general and his crack team of mercenaries take over the abandoned fortress prison of Alcatraz and threaten San Francisco with toxic nerve-gas rockets to extort a massive ransom. To break their stranglehold on the city, the FBI sends in a chemical weapons expert and a jailed SAS veteran, chosen because he is the only man to have ever escaped from the infamous penitentiary. Action thriller, with Sean Connery, Nicolas Cage and Ed Harris.
The Day After Tomorrow (2004) Film4 9:00pm-11:25pm
A climatologist warns global warming will soon result in destructive freak weather or even another ice age. He thinks the world still has time to prepare for the worst, but the crisis happens almost immediately – and as storms, earthquakes and hurricanes strike in terrifying fashion, he races across America to rescue his son from a frozen New York. Disaster thriller, with Jake Gyllenhaal and Dennis Quaid.
SUNDAY 23rd January
You've Got Mail (1998) Channel 5 1:00pm-3:25pm
Two rivals in the bookshop business fall in love over the internet, unaware they know and dislike each other in the real world. While things remain frosty in person, the pair's anonymous online relationship continues to blossom. Romantic comedy, starring Tom Hanks, Meg Ryan, Greg Kinnear, Parker Posey and Dabney Coleman.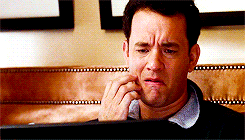 .
Small Soldiers (1998) GREAT! movies 2:45pm-5:00pm
A hi-tech computer chip has a bizarre effect on a squad of toy soldiers, causing mayhem for their owner as the miniature marauders engage in a series of scaled-down skirmishes. Children's adventure mixing live-action and computer animation, starring Kirsten Dunst, Denis Leary and Gregory Smith, with the voices of Tommy Lee Jones, Frank Langella, Sarah Michelle Gellar and Christina Ricci.
Waterworld (1995) 5Action 3:40pm-6:10pm
In the future, environmental disasters have left the planet flooded. A web-footed mutant mariner helps a woman and an orphan girl search for a mythical haven of dry land, with the help of a map tattooed on the child's back – but in the process has to fend off a villainous crew of nicotine-addicted pirates. Sci-fi adventure, starring Kevin Costner, Dennis Hopper, Jeanne Tripplehorn, Tina Majorino and Rick Aviles.
The Truman Show (1998) GREAT! movies 5:00pm-7:05pm
A man is unaware his uneventful life is really a sham, and his every move is being secretly filmed and broadcast to the world as part of a 24-hour TV soap. However, a series of unforeseen events leads him to question the nature of his existence. Peter Weir's media satire, starring Jim Carrey, Natascha McElhone, Laura Linney, Noah Emmerich and Ed Harris.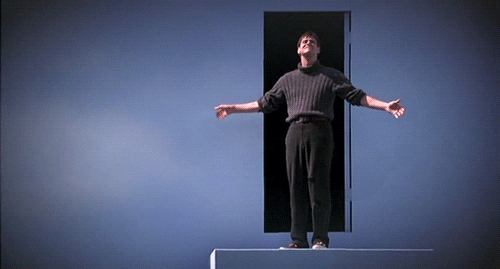 .
Flash Gordon (1980) ITV4 6:45pm-9:00pm
American football quarterback Flash Gordon and journalist Dale Arden find themselves aboard a rocket ship designed by scientist Dr Zarkov, who intends to travel across space to locate the source of recent natural disasters. The three arrive on the planet Mongo, where they soon learn that the attacks are the responsibility of evil emperor Ming the Merciless, who is planning to destroy the Earth. Sci-fi comic-strip adventure, with Sam J Jones, Max von Sydow, Brian Blessed, Melody Anderson, Topol, Timothy Dalton, Ornella Muti, Peter Wyngarde and Mariangela Melato. Featuring music by Queen.
10 Things I Hate About You (1999) GREAT! movies 7:05pm-9:00pm
Lively teenager Bianca is not allowed to start dating until her man-hating sister Kat does first – but no boy is brave enough to ask her out. However, Bianca's would-be boyfriend thinks he has found the perfect man for the job in the shape of a quirky loner with a mysterious past. Comedy, based on Shakespeare's The Taming of the Shrew, starring Heath Ledger, Julia Stiles, Joseph Gordon-Levitt and Larisa Oleynik.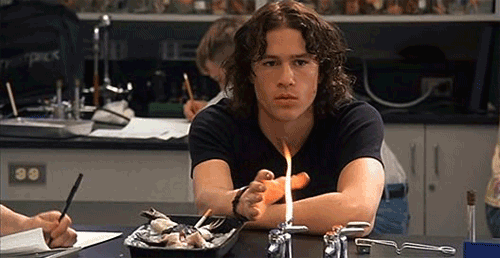 .
Equilibrium (2002) GREAT! movies 9:00pm-11:10pm
In a future world, emotions are outlawed, with the population kept under control with compulsory use of sedatives, ruthlessly enforced by gun-toting 'clerics'. When one of these law enforcers stops taking his own drugs, he falls in with an underground group of rebels fighting to overthrow the system. Sci-fi adventure, starring Christian Bale, Emily Watson, Taye Diggs, Angus MacFadyen and Sean Bean.
Whatever you're up to this weekend, if you use USBs, keep a file on there with your contacts details. It won't use much space and will help someone find you should you ever lose it.