Truly the hottest new club in town… well if your town is Hawkins that is at least… the Hellfire Club have officially arrived and will do anything for their next Dungeons and Dragons adventure!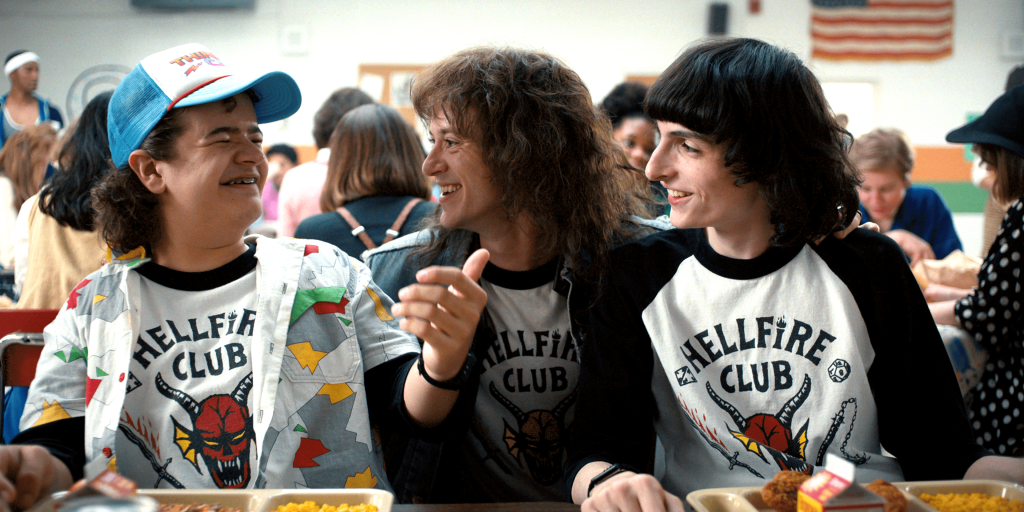 With Eddie Munson as an enthusiastic club leader, all the geeky crew including Mike and Dustin proudly show their status as members with their custom Hellfire Club TShirts through episode one of Season 4 and this has got us thinking one thing… we want in too!
Never being ones to miss out on a good time, we're so pleased to have our very own club t-shirts that you can totally pick up too!

Featuring the Hellfire Club's demonic logo on their contrast sleeve baseball tee, we know this all-new design will be a total hit with all you Stranger Things fans.


Sure to have you ready for your next adventure… be it real or imaginary… show your love for not only this hot new crew, but this iconic series with this Stranger Things Hellfire Club T-Shirt.
Shop this and our complete collection of Stranger Things merchandise over at TruffleShuffle.co.uk!