Aww, end of an era! Neighbours was unmissable daytime viewing. If you didn't tune in each day after school, what the hell were you doing?
Showing our love for a true telly classic that's sadly no more (we're not crying, YOU'RE crying!), we just couldn't let this moment pass us by without showing our love in our very own way… with some exclusive Neighbours T-Shirts of course!
Featuring some of the best-loved characters throughout the show's history, we're taking you right back to Ramsay Street in style with this all-new collection of tees to our range of Neighbours merchandise.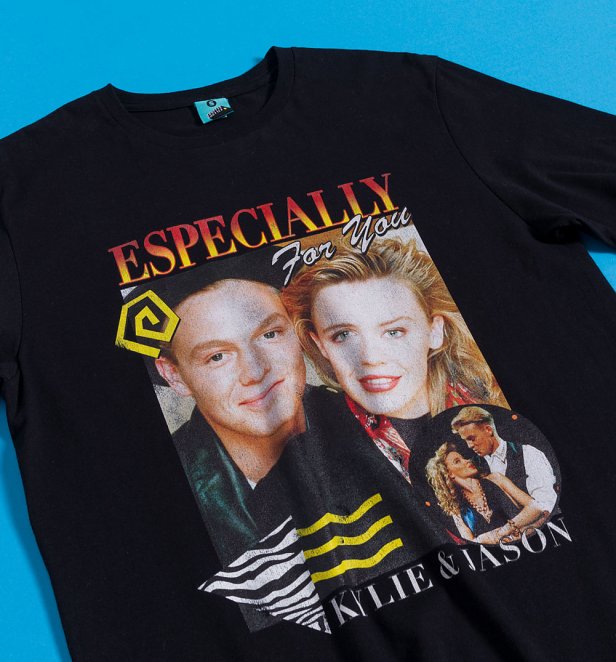 There was only one thing devotees of the Aussie soap Neighbours wanted for Christmas in 1988: to see tomboy mechanic Charlene and her teen sweetheart Scott tie the knot. And it wasn't just on-screen; on record, Kylie Minogue and Jason Donovan hit the top of the chart with the soundtrack of Charlene and Scott shippers everywhere: "Especially For You"! And if they've always been in your heart and your love never changed, then this old-school Smash Hits style print tee inspired by the classic 80s hit will let you show off your love that is oh so true!
Harold and Madge Bishop were one of the enduring examples that even with obstacles, love can overcome everything – they were childhood sweethearts after all! Fans of one of Ramsay Street's much-loved on-screen partnerships will be utterly obsessed with this retro print tee inspired by Harold and Madge – one to wear with pride as proof that good Neighbours can become good friends!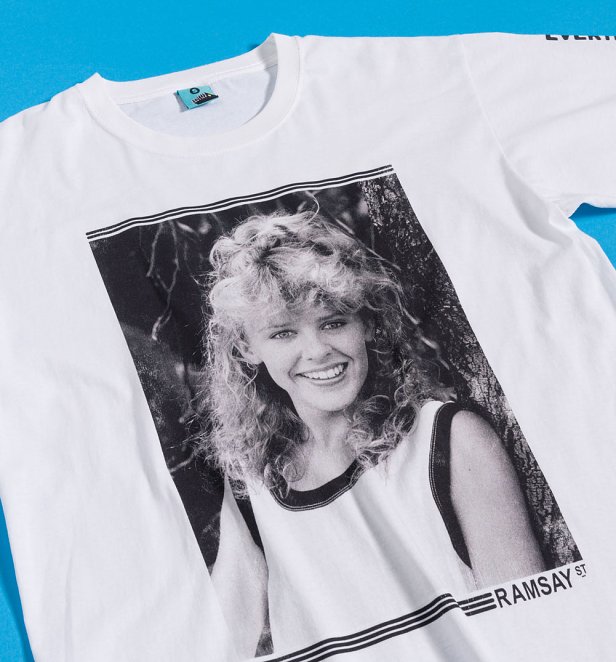 If you skipped lessons or rushed home in the 80s to ensure you didn't miss out on the latest episode of the Aussie soap stalwart that is Neighbours, then you'll know that well… everybody needs good neighbours. Charlene Robinson was of course the hugely popular character on the show that introduced the world to Kylie Minogue, and this old-school long-sleeve tee inspired by Charlene is the perfect blend that keeps the magic of this long-running soap fave alive!
Shop this official collection of Neighbours clothing exclusively over on TruffleShuffle.co.uk!