Is anyone else still riding high after season 4? We just cannot get over how amazing the characters have been, how epic the visuals were and, of course, where the story is going!
While we catch our breath and desperately read every fan theory and watch 'things you missed' videos, we're so excited to bring you an exclusive new addition to our ever-growing collection of official Stranger Things merchandise!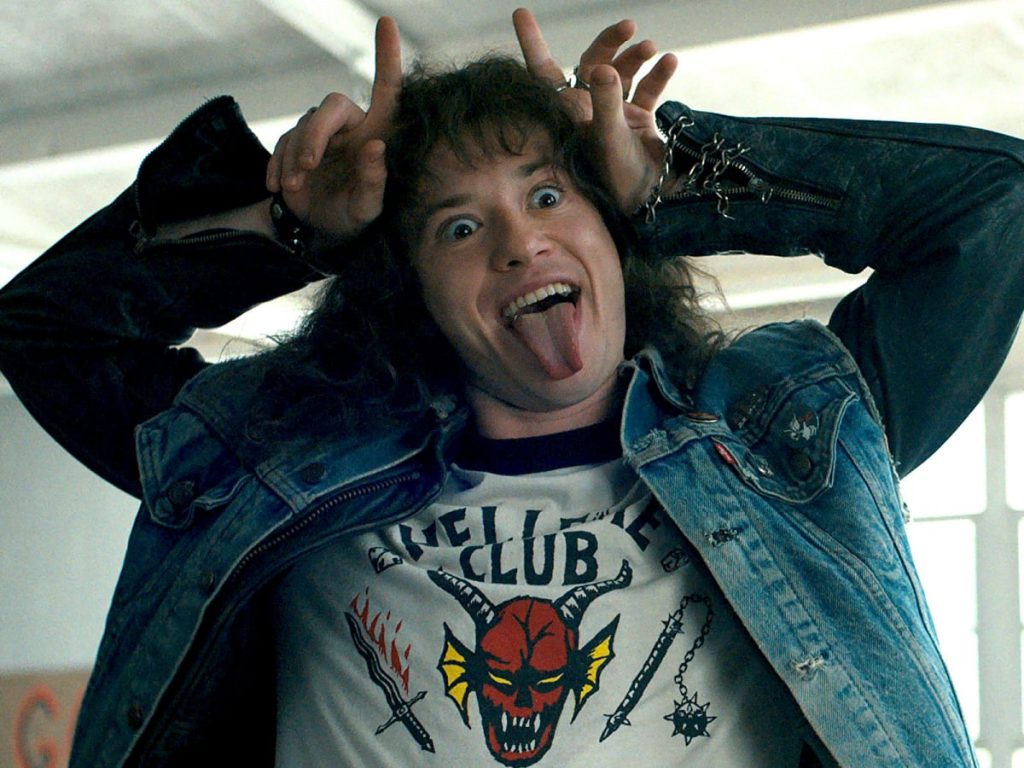 Featuring THE club of Hawkins High (sorry AV club), who have real-life adventures that even their most wild games of Dungeons and Dragons would struggle to compete with, our exclusive new Stranger Things Hellfire Club Ringer T-Shirt is sure to capture and showcase your love for season 4 and of course, Eddie and the guys!

With their signature logo featuring a flaming sword, flail and DnD dice, fellow fans everywhere will totally approve of your membership of this now hugely loved club and iconic design.
With our signature logo and complete with our ringer style tee, we know this will be a perfect way to add to or even start your collection of Stranger Things T-Shirts.
But, there is more! All that gaming can be thirsty work and it's always handy to have a cuppa on the go when re-watching your favourite episodes, right? Keep your hydration score topped up like a true club member with these flaming cool Stranger Things mugs!
Stranger Things Hellfire Club Fireball Him Mug
Stranger Things Roll For Your Life Black Mug
Perfect gifts for the Stranger Things fan in your universe, join the action and check out our complete collection of Stranger Things clothing, accessories and more over at TruffleShuffle.co.uk!