It's here again folks! Taking a quick break from all the buying, sorting, boxing, and of course talking to you love lot, we're back with another little insight into one unsuspecting member of the TruffleShuffle super group to see who they are, what they do here and just what makes them tick.

This time it's the turn of the warehouse superhero Ron…. good luck! 🙂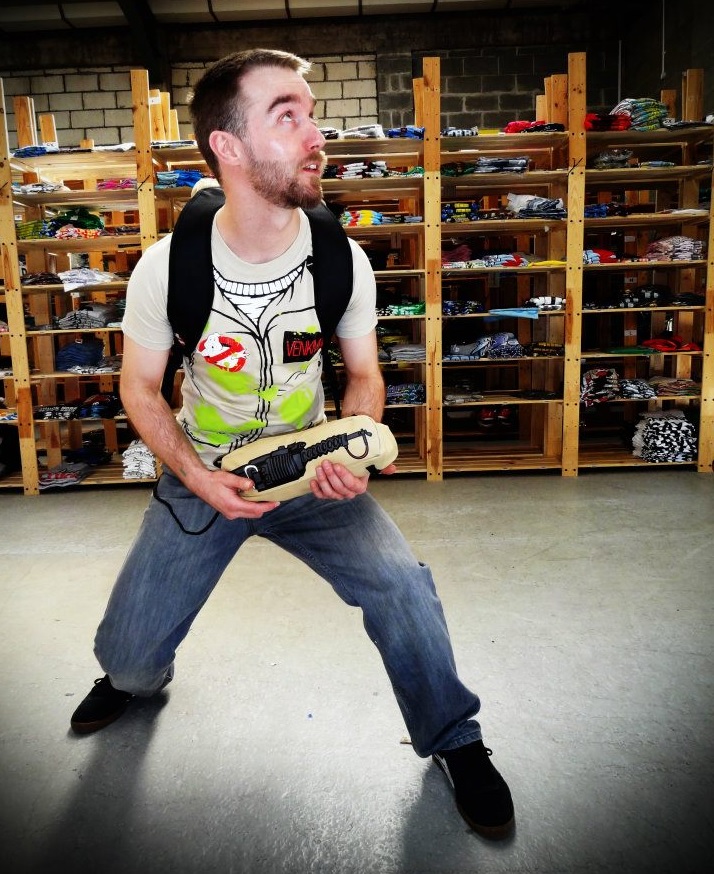 What do you do here at Truffle Towers?
Self-appointed early morning tea lady/ Ship Captain aboard the SS TruffleShuffle, wall painter, office vandal and sometimes (when it's not too busy) Retro movie rundown writer.
How long have you been at TruffleShuffle?
8 or so years I started way back in 2006. At the time I was off work for a few months due to a minor motorcycle accident.  So I spent the majority of that time browsing the internet and playing half-life. It was my Pops that pointed out the ad on TruffleShuffle's website looking for a warehouse assistant. I promptly applied, a week later I had the job!


.
What do you like most about working here / best thing about your job?
I'm always busy which I like. There's always a job to do whether it's checking in deliveries, busting out orders, building things or being allowed to paint on the walls. Also the nice friendly over excited often confused people. I think if there were a zombie outbreak there's no other group of people I'd prefer to be stuck with.


.
What is your favourite item currently on the site?
Out of pure envy this because I would like a grown up version…
When you're not at TruffleTowers, what do you like to do?
Taking my 19 month old dog Maxwell on massive walks and causing mayhem, there's nothing greater in this world then watching a happy little dog bounce about chasing other happy dogs. Painting and drawing when the inspiration grabs me.
Mullins (Lee) and I created a comic book a few years back that I keep meaning to complete called Stanraaaa! About a circus freak and a donkey who work in a convenience store. Baking cakes only if it's requested… I only bake boozy cakes. For example cakes that include brandy or rum. My last creation was salty sea dog rum brownies.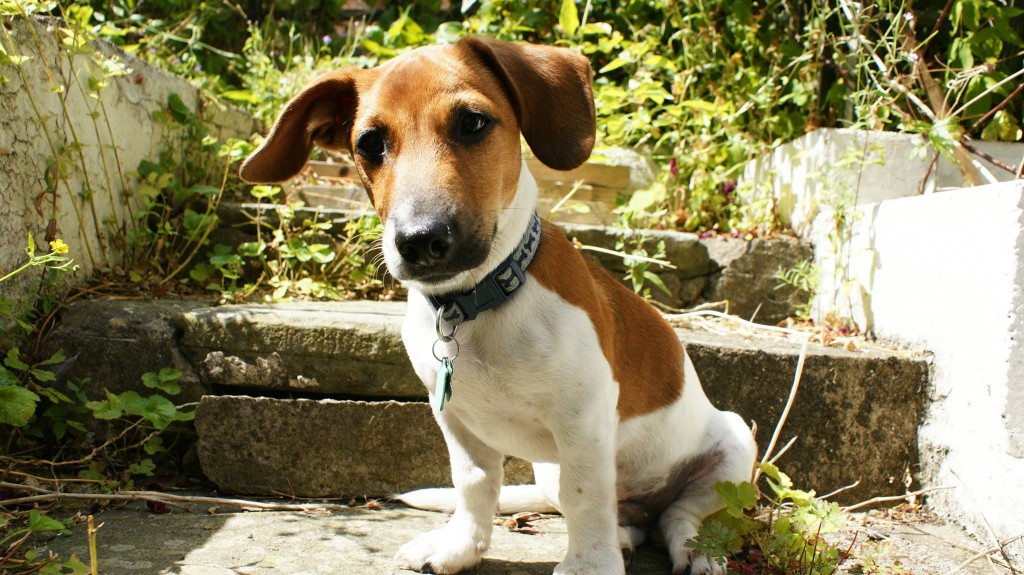 Name three things you like…
Spooning Maxwell. Some people say it's wrong to share a bed with your dog they could be right because I might have fleas.
Drawing pictures with my 2 year old niece Violet, I'll draw a picture she'll say what it is and scribbles over it. Great fun.
Standing around in the rain not in the middle of winter that's mad but on a hot day just after you've cut the grass.


.
Name three things you don't like….
Big Bird, for scaring me every time I tried to watch Sesame Street.
Telephones, I have a paralyzing irrational fear of using them I don't even use a mobile. The only way I contact people is by post like in olden times.
Flip Flops! Nobody wants to see your scabby, crusty, yellow foot strapped to piece of foam, put some proper shoes on weirdo!


.
What were your favourite three films as a kid?
The Lost Boys because Biker Vampire's and saxophone solos are pretty cool.
The Karate Kid, I'm still trying to master catching a fly with chopsticks.
Jurassic Park because it got me excited about dinosaurs again.
Who is your idol?
My late Granddad who inspires me to be happier person, a better baker and more creative person in general.


.
Who is the last band you saw live?
I've not seen any bands in a very long time and can't actually remember the last band I saw I have no answer here sorry.


.
If you could go anywhere in the world, where would you go?
I've always been drawn to Alaska, I like deep forests and cold weather. Ideally I'd go on a pilgrimage to the magic bus just off the stampede trail. Anyone who's read "into the wild" will understand. One day I'd just like to live in a hollowed out tree in the middle of the woods hunting and foraging with my dog.

Which iconic TV/Film car would you most like to own?
One drunken evening Mullins and myself created a new heroic car we like to call "Space Car" voiced by Stephen Hawking it had a theme tune and everything. Its arch enemy was Stink Truck. So if we could create Space Car I'd roll with that.


.
What music are you listening to at the moment?
Usually whatever is shuffling on my iPod The last three bands/ artists were Dr. Dooom, Eagles Of Death Metal and Boston.


.
If someone wrote a biography about you, what do you think the title should be?
The incomprehensible, imaginary adventures of a blue bog goblin. It would be a colouring a book.


.
If you won the lottery, what would you do with the money?
Because I hate the existence of money and everything it stands for. I'd probably just burn it or leave it in a brief case for someone else to find. No! I would bury it, draw a treasure map, roll it up, put it inside a bottle and throw it out to sea.


.
So there you have it folks! Stay tuned for plenty more staff insights and discover even more names and faces from inside TruffleShuffle. See you next time with our next

victim

instalment!

xoxo